Laura and Kate Mulleavy
of Rodarte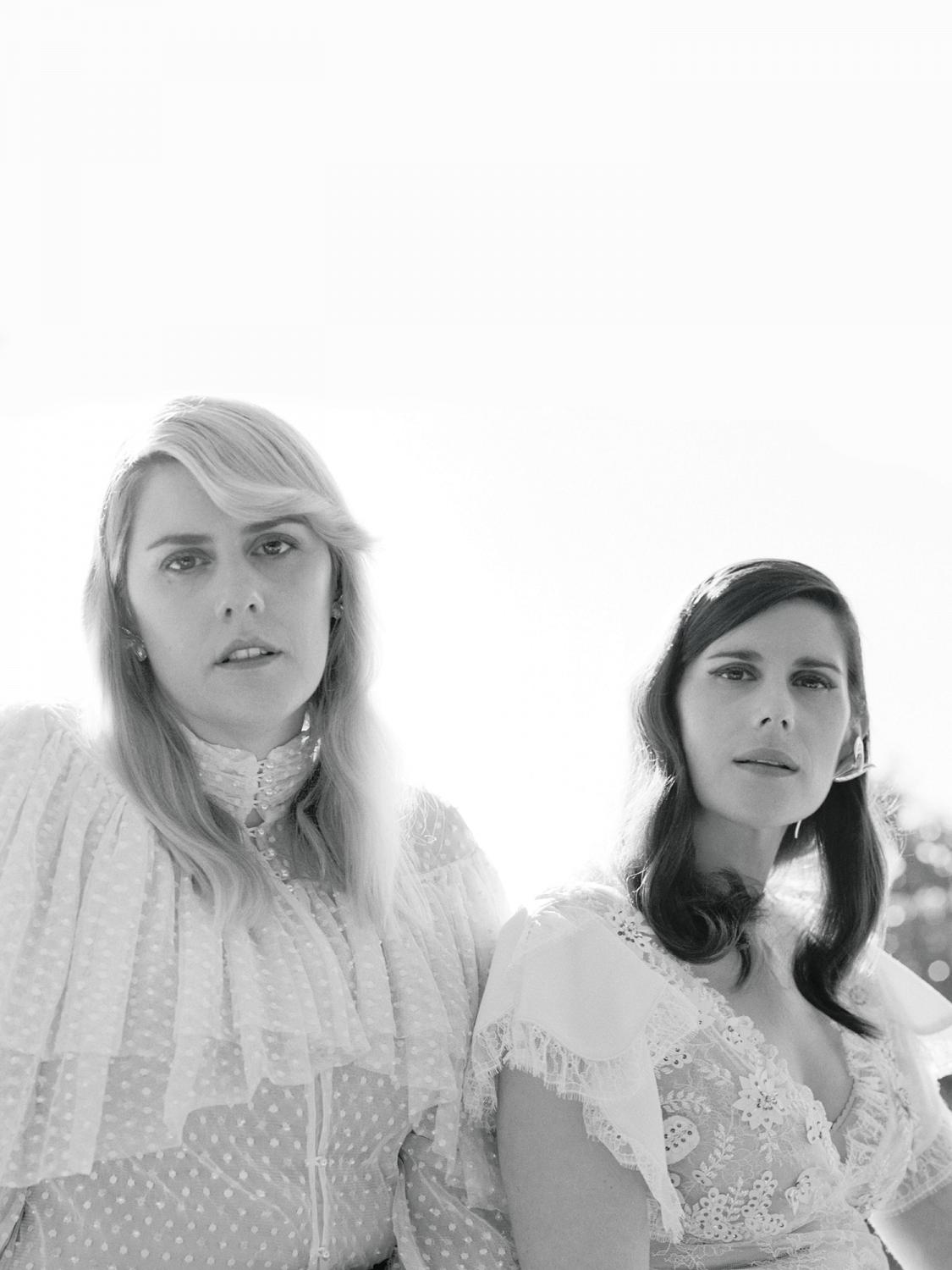 Inseparable sisters Kate and Laura Mulleavy have made a powerful film about being lost in the woods, but as fashion designers the pair have always trodden a single-minded path. For more than a decade, their homespun, high-end fashion house, Rodarte, has bucked the aesthetic and commercial norms of our times, albeit with enthusiastic support from an army of superfans including Anna Wintour and Michelle Obama.
Now, after leaving New York Fashion Week behind, the Mulleavys are Americans in Paris, the spiritual home of haute couture and art-house cinema. It's the culmination of their every California dream.
It rarely happens, because they're usually in the same room, but some months into the writing of the screenplay for their debut feature film, Woodshock, which opens in US cinemas this month, Kate Mulleavy received a telephone call from her younger sister, Laura.
Kate: "She called me up and she said..."
Laura: "I think we're kinda fucked here."
The reason for the apparent crisis was something Laura had just read in a book – a film theory tome that's a perennial on the reading lists issued by the more prestigious film schools.
Laura: "We'd never directed a movie, so we'd bought some books on the craft."
Kate: "And I got lazy, so I said to Laura, 'Why don't you read them and just give me the synopsis, the CliffsNotes.' So she does, and she gets to this part in one of the books where she's like…"
Laura: "Wait a second. Because this book is explaining how one of the great tropes of filmmaking is to show a man walking along the banks of the Seine in the middle of the night, deep in concentration and lost in thought. And then the author – this highly respected film guru – says, 'But obviously this kind of treatment could never work for a female character.' And I'm like, Excuse me!"
Kate: "So, she calls me and she's like, 'Well, we have a problem because…'"
Laura: "Our entire movie is about watching a woman think!"
Kate: "It's all that happens!"
Kate and Laura both talk at a brisk California clip and deliver sentences in a sort of psychic relay race – the chops, changes and interpolations are frequent and mind-boggling. The timbres of their voices are usefully distinct, though. Laura sounds a touch more sing-song San Fernando in her inflections, and affirms statements by saying "todally". Kate's voice is a shade deeper, more confidential, and her speech is dotted with helpful signposts. She's all, "Here's the situation," and "To put things in perspective to you…" and "If this makes sense to you…" And it typically does.
Although Kate and Laura aren't strangers to the world of film – they have made shorts to accompany several of their collections – they had never before made a feature film. And yet their entrée into filmmaking is reminiscent of the curious fashion folk tale that started them on the road to where they are today.
When I meet them in late June, they are in Paris, contemplating the "logistical insanity" of their debut couture week presentation for their brand, Rodarte, having previously shown in New York. French couture's governing body – demonstrating what it calls its "international influence… and openness to fashion's new frontiers" – has been relaxing its rules to attract the likes of Rodarte and fellow American brand Proenza Schouler, ready-to-wear guest members whose practice shares something of couture's dedication to sartorial craft. Not that Kate and Laura go in for furbelows themselves. Sitting amid the greenery of the Hôtel Amour courtyard in the 9th arrondissement, both dressed in blouses, jeans and ballet pumps, they look chic, sunny and straightforward – a world away from what international Vogue editor Suzy Menkes calls the "unknown danger" of their lavish, darkly ethereal catwalk creations.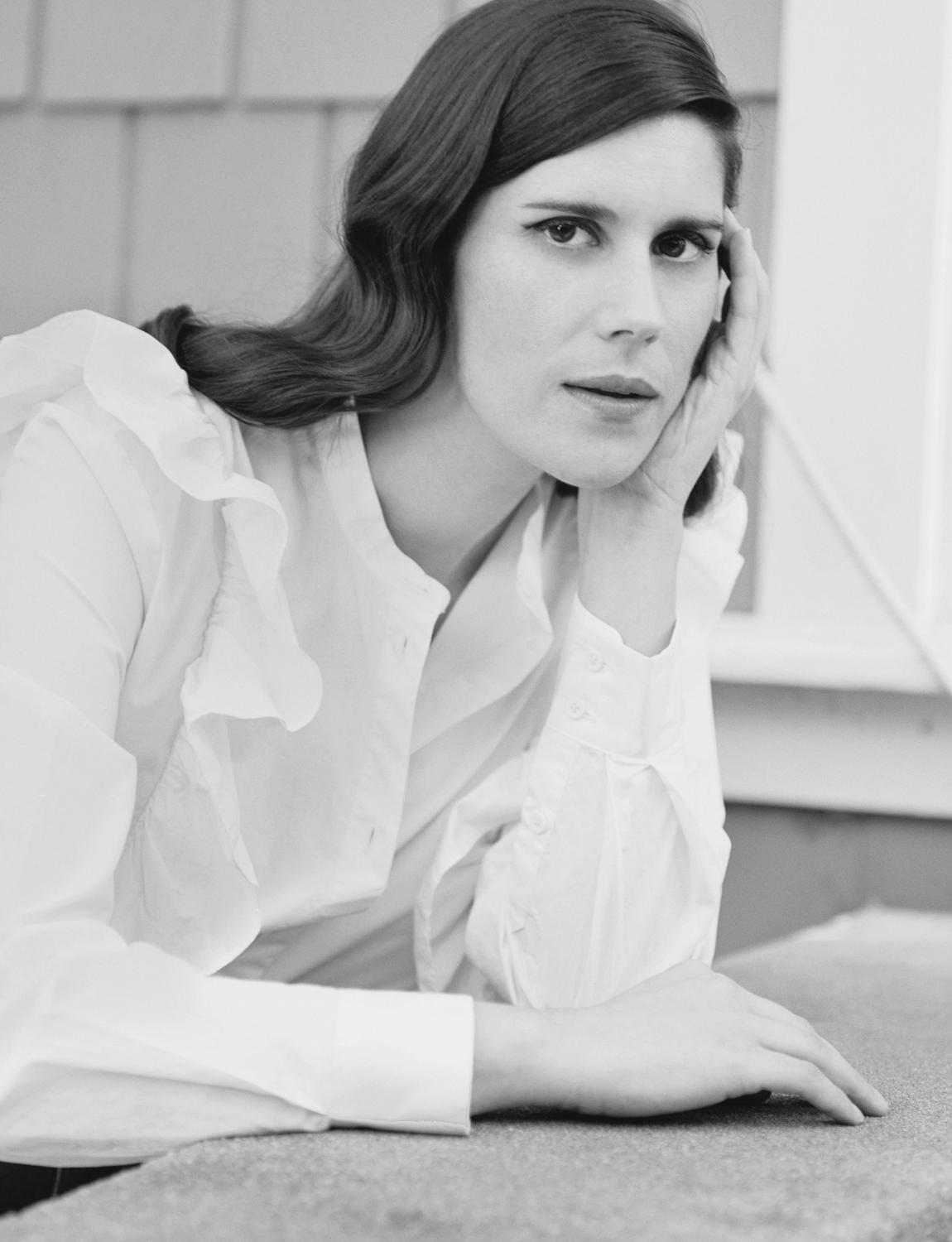 Kate scrolls through the forthcoming schedule on her phone (a device she and Laura used to share). They've got an edit of their show ("They're actually really pretty," Laura says, as if the 47 looks could have gone either way) and a model casting with the veteran Jennifer Venditti. These are followed by meetings with their show director of 10 years, Alexandre de Betak, and Michel Gaubert, the sound director for brands such as Chanel and Louis Vuitton. "Everyone we work with is really fun," Laura says. "We can't deal with working with not-fun people."
Born in 1979 and 1980 respectively, Kate and Laura are prime examples of the Xennial microgeneration who've spent their working lives online but are old enough to have lived a childhood free of the internet. "The whole time, we were either playing together in the woods outside or we were reading," Laura says of their early years in Aptos, northern California. "One way or another, having free time meant being in an imaginary world." They both describe their experiences of natural landscapes, in particular the ancient redwood trees that bordered their back garden, as the sentimental education that defines them. As Laura puts it, "Every creative process is different, but ours is one of intertwined sense memories. I feel so lucky that we had a childhood that continues to nourish us creatively to this day."
William Mulleavy, a mycologist of Irish extraction and now the CEO of Rodarte, and his wife, Victoria, a Mexican-Italian artist whose anglicised maiden name was Rodarte, relocated to Pasadena, north-east of Los Angeles, when their daughters were teenagers. Both Kate and Laura remember being torn between dedication to their studies and their mother's alternative syllabus. "She'd say to us, 'You should take a week off school and I'll show you all the Hitchcock movies!'" Kate says. "I think we benefited in so many ways from having such open parents. Literally, the only rule was that we weren't allowed to get married before getting a college degree."
Both sisters went to the University of California, Berkeley, where Kate read art history and Laura read English literature. Their academic paths crossed for just one day, when they both started a course in costume design before swiftly ditching it. "They wanted us to cut up these 1960s and 1970s Vogues," Laura says, still aghast at the idea. Some of those magazines migrated out of the classroom with the Mulleavys. "We hid them under our clothes," Kate says. "They're still in our storage unit," Laura adds.
After graduating, the sisters moved back home and holed up watching movies for a year – largely horror films. They also plotted a trip to Italy. As Laura would later tell the actress Natalie Portman in Interview magazine, "Both of us have really obsessive personalities, and we overplanned it so much that we cancelled it." The money saved for that trip and the proceeds from the sale of rare records (including a first pressing of the Velvet Underground's debut album) amounted to $16,500 – sufficient to produce a California redwood-inspired collection of seven dresses and three coats and take it to New York in January 2005 on the advice of their friend Cameron Silver, the owner of Decades vintage store in LA. Within days, Women's Wear Daily had featured the clothes on its cover, under the headline "Starlet Chic". This apparently piqued the interest of Anna Wintour, who visited the Mulleavys in LA three weeks later and famously furnished them with one piece of advice – to always keep what they do "personal".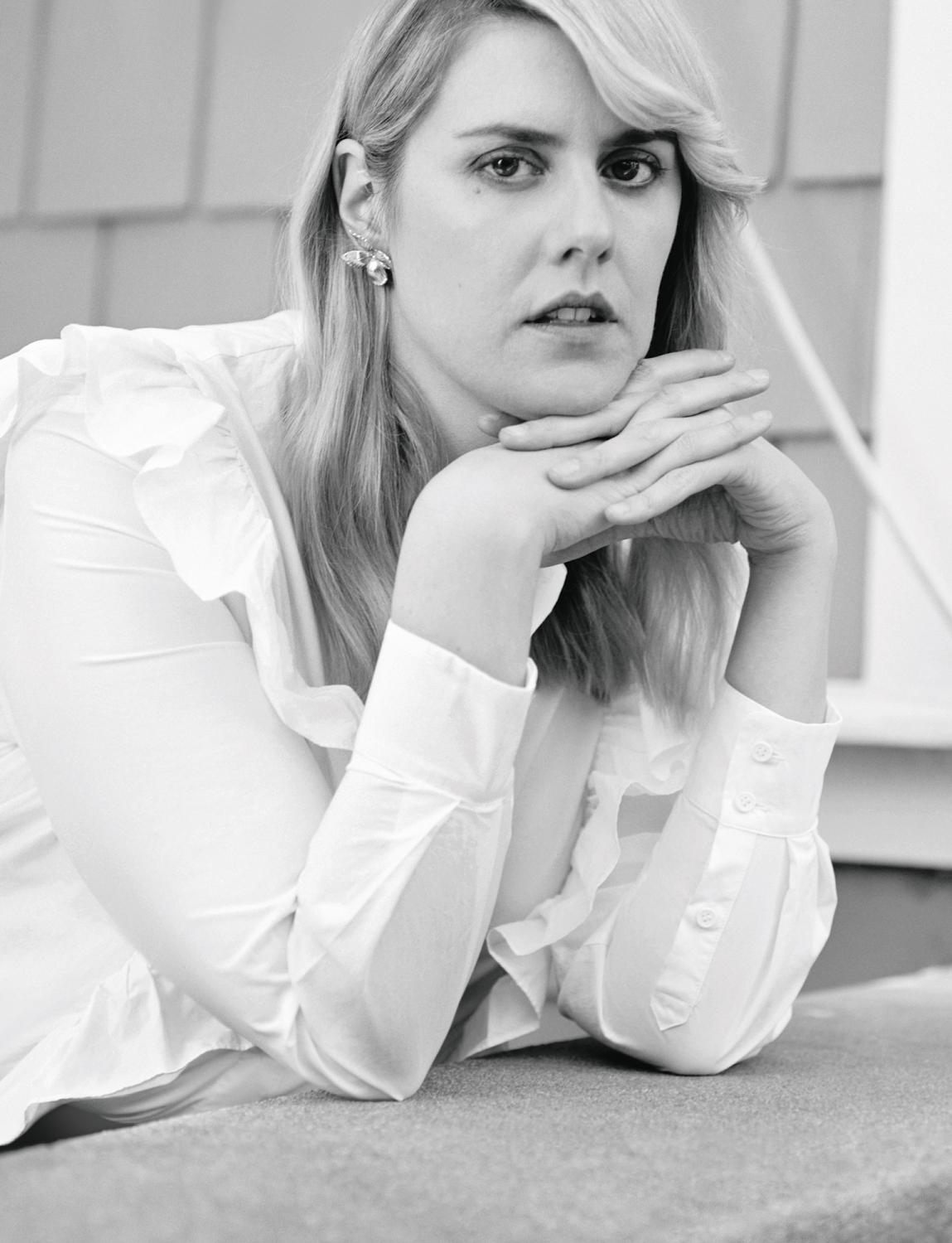 Kate embarks on the story of Rodarte's first runway presentation for Autumn/Winter 2006–7 at New York Fashion Week. Neither sister had attended a fashion show before, let alone orchestrated one, but Kate felt strongly that the process of creation would be incomplete without rigorous documentation. Accordingly, the sisters enlisted their friend Autumn de Wilde, an emerging photographer who had taken portraits of West Coast musicians including the late indie singer Elliott Smith, to accompany them to New York as they performed something of a headless chicken routine, calling up model agencies and blithely asking for their most famous models, to no avail. "We were nobodies!" Kate laughs at the memory.
Two days before the show, "Autumn says, 'You guys just don't know what you're doing! I'm calling my friend Shirley, who's a stylist in LA.' So this woman called Shirley Kurata gets on a plane the night before our show, having never met us before."
Kurata was immediately taken by the couture-like details. "The first look was a dress with beautiful organza flowers running down it," she says. Now Lena Dunham's stylist, Kurata has worked on every Rodarte show since. "I'm so glad I flew out there to lend a hand." And De Wilde continues to follow the Mulleavy sisters around the world, populating Rodarte's Instagram account with behind-the-scenes imagery while compiling an archive of photography. "Sometimes I feel like our shows are just an excuse for all our friends to come together and have great parties," Kate says.
Rodarte became a fixture on the New York show schedule – and on the backs of Keira Knightley and Michelle Obama. The press was almost uniformly enthusiastic; Mary Tannen of The New York Times described an early collection as "exquisite to the point of pain". The Mulleavys won a clutch of awards, including CFDA Womenswear Designer of the Year in 2009. Commercial collaborations with the likes of Gap suggested that Rodarte might be open to widening its appeal. When Pierre-Yves Roussel, the acquisitive chief executive of the French luxury goods conglomerate LVMH, was seen in the front row at its Autumn/Winter 2010–11 show, the rumour mill went into overdrive. But in the end, nothing came of it.
That same February Rodarte's first solo exhibition, Quicktake, opened at the Cooper Hewitt museum in New York. As well as admiration, it prompted the start of a recurring strain of Rodarte criticism – that the Mulleavys' highly conceptual, artisanal approach to clothing might condemn the brand to being little more than a museum piece itself. For now, at least, Kate and Laura would continue down the road less travelled.
"Woodshock" is a real term, Kate tells me. "It's a colloquialism for what happens when you get totally lost in a forest and start making decisions which cumulatively lead to something really bad." Woodshock the film starts with its protagonist Theresa, played by Kirsten Dunst, killing her mother by administering a powerful cannabinoid drug. Morally, things only get murkier and more subjective from here, as Dunst delivers a verbally sparse but astonishingly nuanced representation of grief, regret and isolation, all set against the fast-depleting forests surrounding Eureka, a town on northern California's redwood coast.
"We're a tiny, independent company. I want what I make to have meaning, so the work has to come directly from us."
Eureka is known for two things apart from its genius name: its role in the West Coast lumber trade and its latter-day status as the administrative centre of Humboldt County, where it is estimated that a quarter of all income comes from marijuana cultivation. Cast and crew spent 30 days embedded in this strange, Venn-diagrammatic subculture at the edge of a national forest in July and August 2015. There were two directors' chairs, as you'd imagine. "Everyone wondered how it would work," Laura says, "but all the actors told us it was like being directed by one person. We just tried to convey our directorial viewpoint in the cleanest and most supportive way." Kate adds, "We were meticulously prepared before the shoot in terms of knowing our subject matter. Plus we're very intuitive when we work together, so I think we both felt confident that in the moment, if the other one needed to speak out, it would be the right thing. We didn't have to confer endlessly."
Famously, the sisters contributed the distressed tutus used in the 2010 ballet horror film Black Swan after Natalie Portman, who had worn Rodarte to premieres, described their work to the director, Darren Aronofsky. "I think we were so aligned with him artistically because he loved the same things about the ballet as we did," Laura says. "He loved the idea of the ruined toe shoe over the perfect one. Like us, he could see that inside the extreme beauty of ballet there were also grotesque aspects and dysmorphia." Kate talks of film as "the modern art through which Laura and I try to understand ourselves."
As a protagonist, Woodshock's central character, Theresa, is tricky in pretty much every sense, and Dunst has spoken of the role as the toughest of her career to date. A long-term friend of the Mulleavys, she's been wearing their clothes on the red carpet for years – most memorably in 2014 when she turned up at the Met Gala in a black silk gown emblazoned with the Death Star, from Rodarte's Star Wars-themed capsule collection. She committed to Woodshock early on – Kate and Laura wrote with her in their collective mind's eye – and she serves as the film's executive producer. "I had complete faith in Laura and Kate because they work so hard and they care so much," Dunst says by email. "Together we were dedicated to making something very special and meaningful to us all."
Gloriously, the film's script has the rare distinction of having been partly written at the Ritz – or at least what used to be the Ritz-Carlton in Pasadena, before it was sold to the Langham Hospitality Group in 2008 and rebranded accordingly (the new name hasn't stuck). Kate refers to the 392-room Spanish Colonial Revival-style pile at the foot of the San Gabriel Mountains as "this little hotel near our house" – their house being a 100-year-old redwood building. When they were on a roll, they'd rent a guest room rather than return home.
Woodshock is distributed by A24, the independent company behind Amy, Spring Breakers and Moonlight, last year's winner of the Oscar for best picture. Noah Sacco, the head of acquisitions at A24, recalls meeting Kate and Laura at a coffee shop in New York's NoMad district in early 2013, when A24 Films, as it was then called, was a promising upstart indie distributor that was taking risks on unknowns as well as those with advertising and fashion experience. "We'd been working with directors like Sofia Coppola, Jonathan Glazer and Harmony Korine," Sacco explains over the phone. "There's a certain deliberateness of vision with those filmmakers, and I felt that in the DNA of Kate and Laura's vision there was the same sort of authorial spirit – a real appreciation of craft." He was not, he says, concerned by their lack of experience. "Here were two very sophisticated artists operating on a very high level creatively," he tells me. "It seems to me that the medium in which they choose to operate is a secondary factor."
"Everyone wondered how it would work, but all the actors told us it was like being directed by one person."
Charlotte Cotton, a British curator who has worked at the Los Angeles County Museum of Art and is now doing a project with LA's Metabolic Studio called Bending the River Back into the City, says Kate and Laura's way of working is recognisably Californian. "They are strongly aligned with all manner of creative practice that goes on here," she tells me. "LA has the best constellation of art schools in America, plus it's relatively affordable to live and work here, so you have a lot of young, creative people who form their networks early on, then remain as part of a very supportive community."
Certainly, in the age of work-anywhere mobility, it's easy to see how people might be drawn to the West Coast, with its endless sunshine, scenery and healthy food culture, over cold and corporate New York – particularly as Madison Avenue cedes its clout to Silicon Valley. Hedi Slimane, the photographer and former creative director of Saint Laurent, who moved to Los Angeles in 2011, recently explained his decision to The Business of Fashion. "LA felt like the most vibrant and relevant observatory at the time. Why not design from here and define an aesthetic around California?" he said. "Finally the fashion industry followed three years after. Everyone loves LA now." For their part, Kate and Laura are delighted that their locale seems to have a new currency in popular culture – although they do have some geographical quibbles about the opening sequence of Big Little Lies. "We really need to talk about the fact that all those driving shots are in Big Sur, not Monterey!" Laura says. "Well, it's Carmel, really. We will educate the world!"
A single West Coast project would seem to sum up their overarching ethos. In 2011, for their first book, Rodarte, Kate and Laura engaged the services of two art photographers they admire. Catherine Opie was invited to photograph her friends – some of whom were in the Mulleavys' circle, some not – wearing knitted and macramé Rodarte designs, which would be printed opposite images by Alec Soth, who had been given a map of California marked with the sisters' most cherished locales. "He came back with pictures of the exact parasitic plant that had inspired our loose knits," Kate says. "It was a map of our subconscious through Alec's eyes, and a very cinematic idea." Laura still gets a kick from reading the negative reviews on Amazon. "People were like, 'This isn't a fashion book,' and we're like, 'Well, what is it, then?' We worked with two incredible photographers to try to express what all of these clothes actually mean to us. We like stories. That's just who we are by nature. We were never going to be like, 'Here's our perfume ad with some girl lying on a bed in her underwear.'"
Certain fashion commentators have also been critical of Rodarte, interpreting the label's continued focus on artisanal craft and collaboration as some sort of hapless failure to launch. "What's confusing to people, perhaps, is that Rodarte's importance in fashion has not been matched by the scale of their business ambition," Sally Singer, US Vogue's creative digital director, tells me. "Whenever anyone decides against taking outside investment and scaling up, it's always seen as a refusal to play the game."
"Look," Kate says, "we're in an environment where there are billion-dollar luxury conglomerates, and they make amazing product. I'm a big fan of lots of different people working in that way, but we're a tiny, independent company. I want what I make to have meaning, and the truth is that for that to happen in our particular case, the work has to come directly from us."
These days there are typically no more than five people working alongside Kate and Laura in their LA studio. Kate and Laura tell me that their post-Paris markets meetings have been the healthiest yet. That said, they admit that their fondness for intricate beadwork and time-consuming constructions means that pretty much any Rodarte showstopper balances on a knife edge in terms of profitability. "Ooh, remember that time we hand-marbled the leather instead of just printing it?" Laura asks Kate. "The problem is that I can see the difference, and I'm always going to choose the more beautiful option."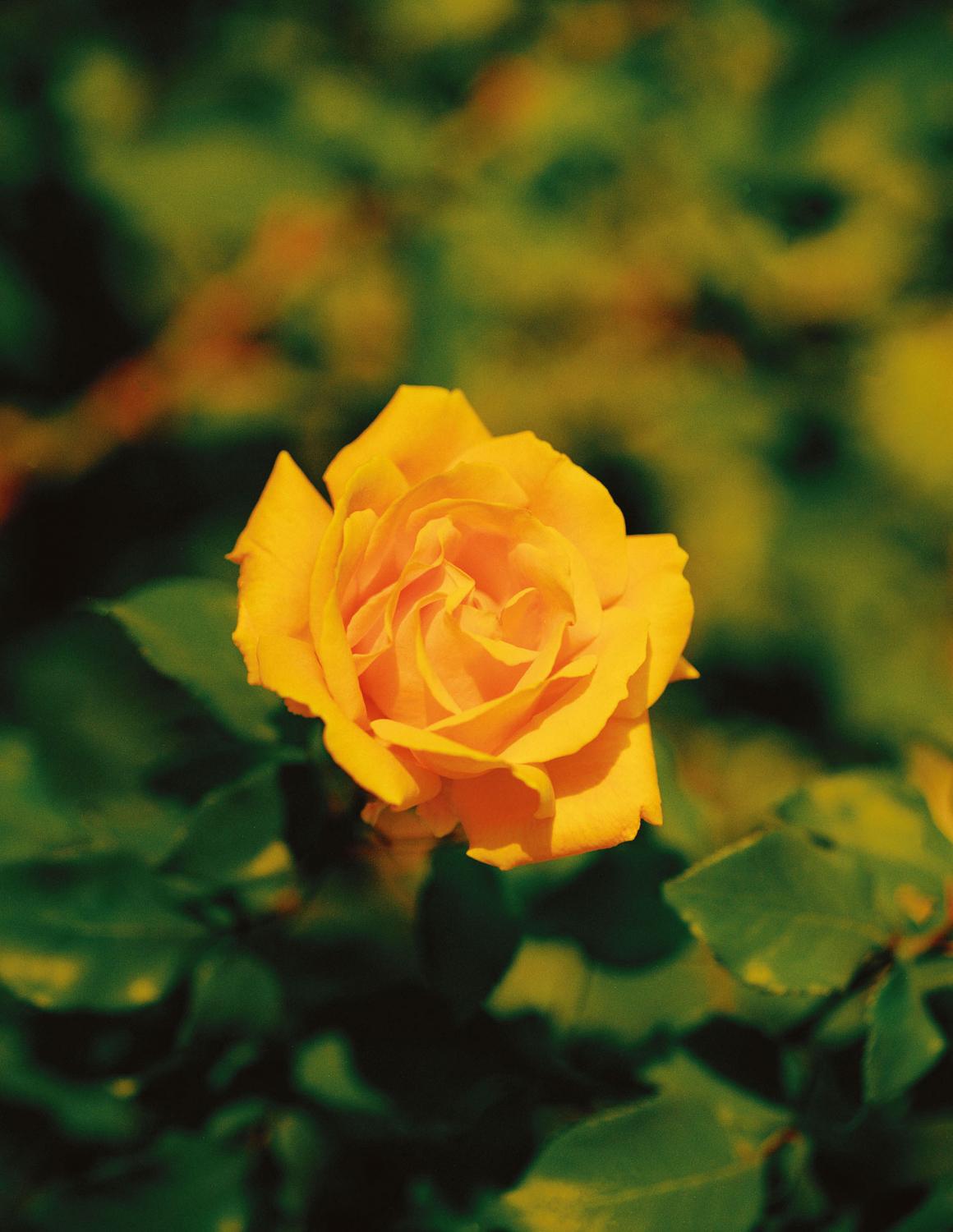 Even so, there are changes afoot. After 12 years of showing in New York, Rodarte's application to the Chambre Syndicale de la Haute Couture for a place on the official Paris couture week programme – which was accompanied by a letter of personal recommendation from Sidney Toledano, the chief executive of Christian Dior Couture – was accepted, and the Mulleavys were given a slot on the first day of the schedule in July. "I think we have the purest reasons for wanting to show here," Laura tells me. "We're not pretending to be haute couture in the strictest sense – I mean, we don't work out of Paris and we don't follow all those rules. But we do make between one and 20 pieces of each piece that we show, and we work with artisans to make them. We may be in a weird hybrid space between ready-to-wear and couture, but we feel strongly that we're a match here."
While they're at pains to say how grateful they are for all the support New York Fashion Week and the CFDA have afforded them over the years, they've grown used to being regarded as what Laura terms "the odd duck in town" – an accomplished but somewhat baffling proposition amid the athleisure and all-American glamour. On witnessing Rodarte's presentation in the lush gardens of the 16th-century cloister at Port-Royal abbey hospital, I think it's fair to say that the intricate, artisanal wares are having their swan moment, and the reviews have been almost universally positive. "I don't think our approach has changed fundamentally," Kate tells me after the show, "but I do think a lot of the reaction is that the context allowed people to understand the work. It's as if Paris has helped people to read us." When a couple of weeks later Céline Dion – the unofficial mascot of this season's Paris couture week – appeared in an embroidered floral jumpsuit, sequined cape and snake booties by Rodarte, alongside looks from Chanel and Valentino, in a camp video commissioned by US Vogue, it felt like a joyous affirmation of Rodarte.
There is commercial potential in the relocation, too. Paris couture week is where orders for the world's most lavish wedding dresses are typically placed. And Rodarte's presentation – a pastel-hued collection shown on models with hair haloed in gypsophila – has undeniably bridal overtones. Importantly, couture week's January and July show schedule means retail orders will be able to live in store for longer than if they were shown during the four-season ready-to-wear calendar.
Increasingly, the Mulleavys seem to be segmenting their business in imaginative ways. Last year Kate and Laura moved into e-commerce, selling accessories and their popular "Radarte"-emblazoned sportswear – first seen in a line Rodarte did for Opening Ceremony in 2011 – straight to consumers via their own website. At the time of the launch, Laura said, "It's a cool way of speaking directly to the fans of the brand and giving them things that are asked for. It's not something we normally get to do." With its fun, punny name and bleachy tie-dyes, the Radarte line is an acknowledgement that the artisanal stylings of their catwalk collections simply can't be watered down successfully, and a nod to the surf-and-skater subcultures of Santa Cruz, the northern California beach town creepily immortalised in Joel Schumacher's 1987 vampire movie, The Lost Boys. As children, Kate and Laura were enraptured by the sartorial kaleidoscope of the town's famous boardwalk. "There were Hare Krishnas, people taking tons of acid, and very straight-laced people," Kate says. "I think that's where Laura's and my love of fashion started – from seeing all these different people, all dressed completely differently." Despite the international reach, it's important for that global online fan base to feel Radarte is coming from somewhere specific.
Kate and Laura have visited Paris plenty of times in the past but profess to be "terrible" at navigating the city and its language. Still, within minutes of sitting down and ordering eggs with ham, they've demonstrated a working knowledge of the history of Haussmannisation that gave the City of Light its broad boulevards and cafe culture, gone into raptures over their shared love of Proust, and furnished me with a sightseeing tip. "You have to visit the palaeontology pavilion at the natural history museum," Laura says.
Kate: "First of all, it's an amazing old arcade with intricate ironwork. And inside, there's the work of these two incredible 18th-century naturalists. They've set out the skeletons with the smallest at the front, so it looks like a stampede. My favourite thing."