Pat Cleveland
Fashion's fabulous dancing queen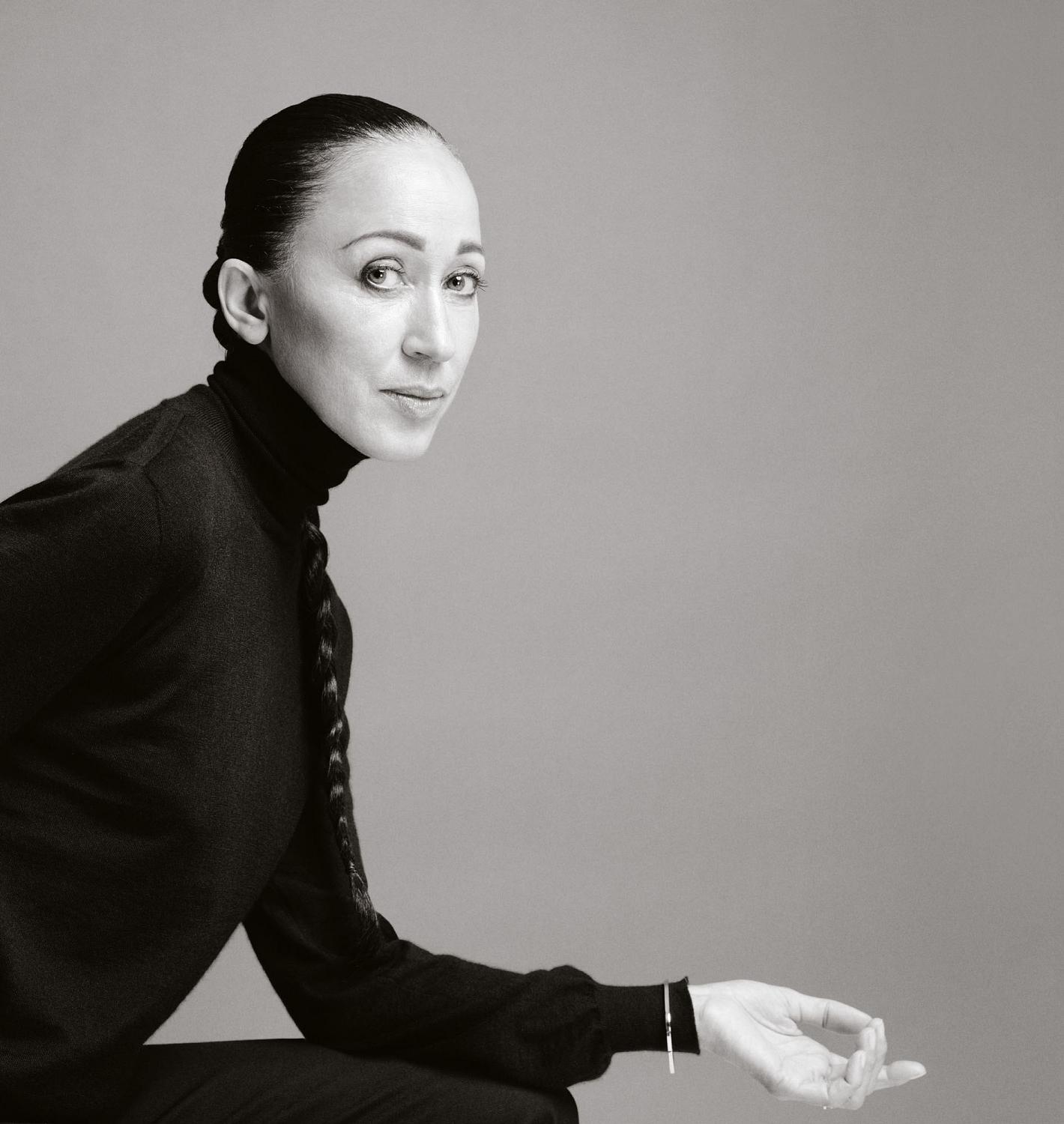 The ravishing model Pat Cleveland is one of fashion's most flamboyant individuals. She rose to fame in 1973 for her role in the legendary contest between French and US fashion at the Palace of Versailles – the first time models of colour had been seen on the runway in such numbers. But, as her forthcoming memoir is about to reveal, there's much more to Pat, 63, than being the only petunia in the onion patch (as she puts it). Expect tales of Paris with Karl, St Trop with Mick, and Studio 54 with Jerry and Janice.
Even now, no one sells a dress quite like Pat – who's part African-American, part Cherokee, part Swedish and part Irish – apart, perhaps, from her daughter, Anna, with whom she loves to share the limelight. Here, Pat speaks with the eminent Glenn O'Brien, who edited Interview magazine in the 1970s and has witnessed many of her most memorable performances.
I've been to way too many fashion shows over multi-decades, and I can tell you this: they don't do runway the way they used to. In my youth, a fashion show was at least as much a show as it was fashion. Maybe a dress got applauded once in a while, but most likely the claps and whoops were for a model dancing divinely to the world's best soul music – in a dress made for partying in way after midnight. And they weren't the girls you saw regularly in Vogue or Bazaar: these models represented a fantastic array of colours and cultures that weren't often included in fashion's big picture.
Of all of those girls, and there were a few dozen, nobody brought a show to the same emotional level as Pat, with her inscrutably global features and her sensational self-choreographed performances. You wanted the dress because you wanted to be just like Pat Cleveland, free as a bird and just as graceful.
Halston, America's biggest designer in the late '60s and early '70s, knew that about Pat. So did Steven Burrows, the most unaccredited fashion visionary of New York's dancing days. Pat made them the essential designers for the discolettes by showing what a dress could look like in spectacular motion. She was the girl hanging with Antonio Lopez, the legendary illustrator and moulder of models, and dancing on the table at the Club Sept.
I can't tell you how many exchanges I've had with Pat Cleveland in my life, mostly in a too-loud-to-talk club late at night or in the wake of a fashion show. But always trading meaningful thoughts, gibes, drolleries and huh?s. Pat is a character. An original.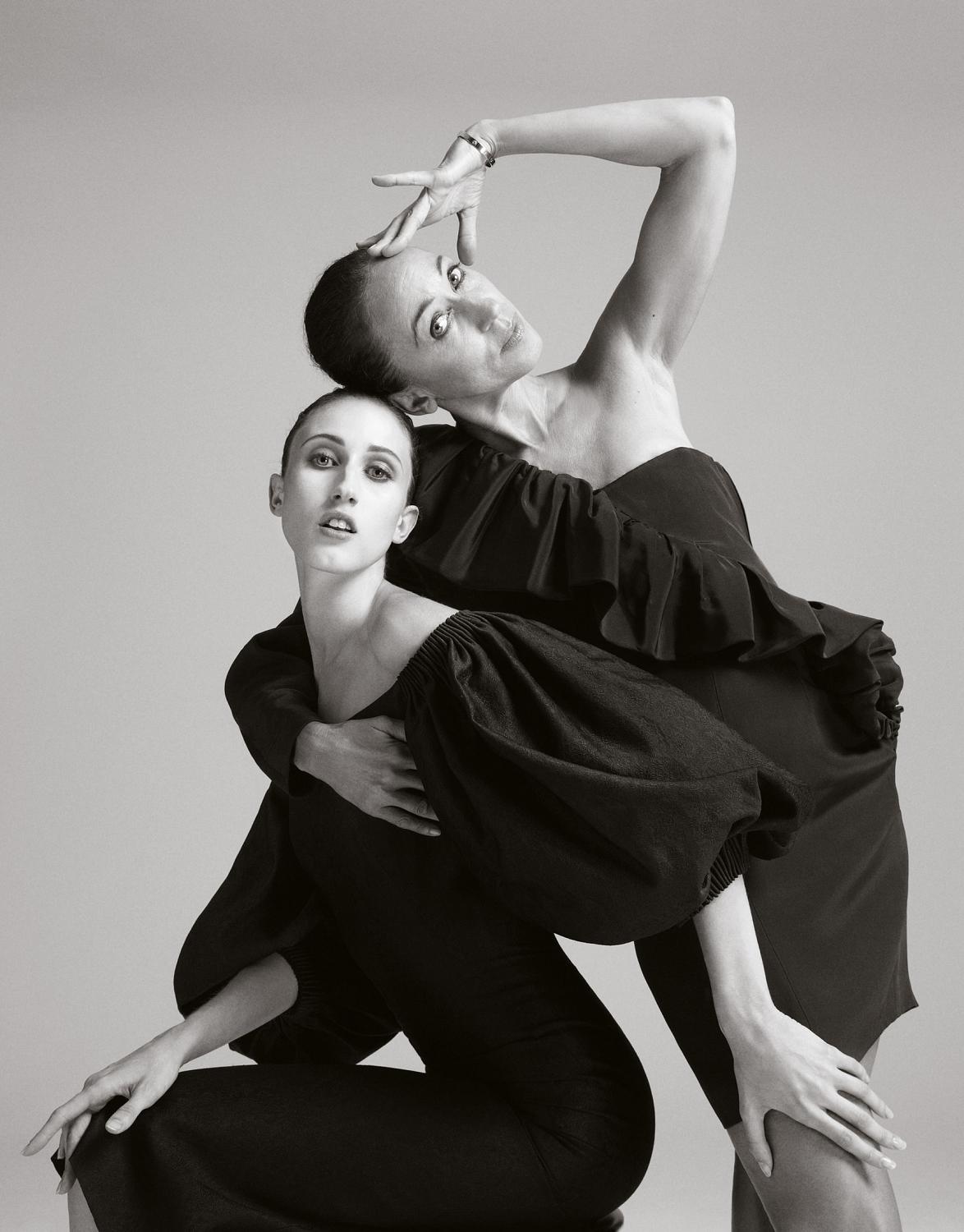 Still, it's quite possible that I've never really had an actual conversation with Pat, not an extended heart-to-heart. Besides, Pat doesn't really converse like other people. It's talk mixed with poetry, aphorism and a little jive. She speaks the way she moves on a runway, swirling and twirling with words instead of hips. She rhapsodises, proclaims, prognosticates and says absolutely the most regal things. But not in a pretentious way. Somebody has to stick up for the cosmic female perspective. After an hour on the telephone with her, I felt like a flower that had just been pollinated. Pat is a real queen bee.
Glenn O'Brien: Where are you now, Pat?
Pat Cleveland: I'm home in the garden, and I just feel like I'm out in nature.
G: Is it true that you raise peacocks?
P: Yeah, we have about 15. They were wild, and we just started feeding them, so here they are.
G: Wild peacocks in New Jersey?
P: I think there's a farm around here, and they just keep multiplying.
G: That's so exotic, Pat. Have you ever lived anywhere besides the New York area?
P: Yeah. I've lived in Paris. And in Italy. That was so exciting. We used to have forest fires – every year the fires would burn on the side of the mountain, and one time it came up to our house, to the end of our garden.
"When you're dancing, you have to believe your body can do incredible things – like walking in high heels."
G: Italy burns. I once drove through a huge fire on the Autostrada – fire on both sides. All the grass and shrubs were burning. It was exciting.
P: It was exciting because it felt natural. You didn't set the fire. It set itself.
G: Summer's my favourite time of year, because nature is at its most seductive.
P: The flowers are beautiful. All my roses are in bloom. I feel like Alice in Wonderland. You live in a house that the yogi person lived in, right?
G: Well, not the actual house, but my property used to belong to Swami Abhedananda and the Vedanta Society. They had a big yoga camp here; there were 100 or more people up here doing yoga every summer until about the First World War.
P: I didn't even know yoga existed in America then. Do you feel his presence in your house, like, now?
G: The house he actually lived in is just down the road, and there is a sort of presence there, yes.
P: Oh, wow. I'm putting bones and rocks in my vegetable boxes for vibrations. I really believe in them. If you say something into the water, it picks up the vibrations of that word and makes the water nice. You can get this machine that turns the water around so it's structured – like when it comes from the top of the mountain and swirls past all the rocks. It gets rid of all the bad vibrations.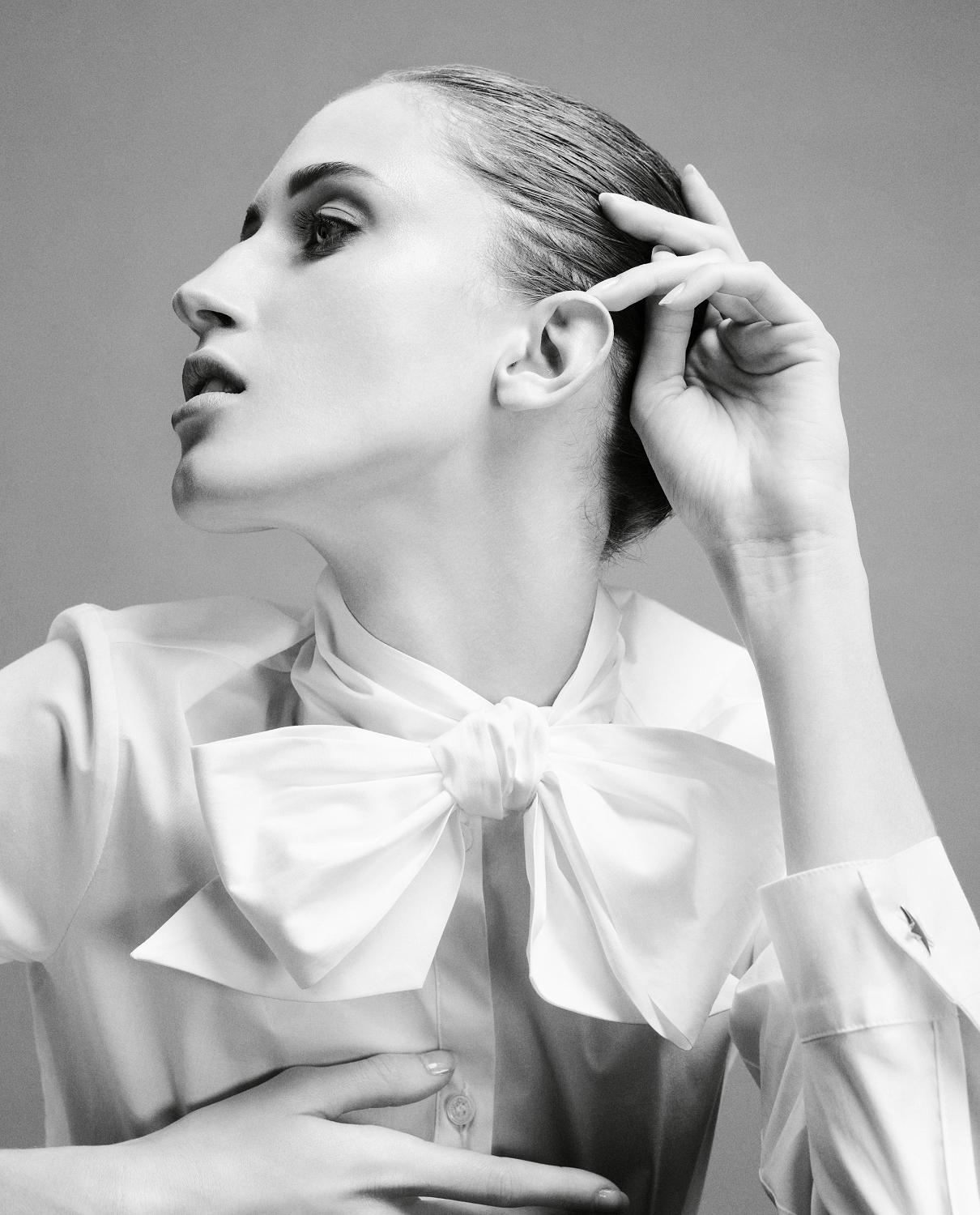 G: Do you do yoga or any of that stuff?
P: I have a chakra chart in my room. It's very beautiful...it has all these colour combinations. And I do yoga...not so much the physical kind, but the other more spiritual one that you do throughout the day. Sometimes you can get very tight. But you can really take a break if you jump to your third eye and see things through that. Your pineal gland will open up so you can see light. It's more than visual; you just feel that sensation that you know is your real self. I do it all the time.
G: So how did you get that way?
P: Gurumayi Chidvilasananda's my teacher. Did you ever hear of her? She gave me Jnana yoga. And then there's kundalini, which is this coiled energy vibe that goes up your spine. You sit cross-legged, and you feel this energy just rising up and twirling around. It just makes you sway and feel happy.
G: Well, you probably just get it naturally, because you were always a dancer. What you did on the runway was so natural – it was just coming out of you.
P: When you're in a good place and you go out on the runway, it's perfect. The people who want to see those clothes and the people who all worked so hard to make them, it's like we're all one people – it feels like a prayer. And to be in the spotlight...that's heaven, you're just going up another level. It's not street level. It's fashion level. The spaceship is taking off and everybody's in it. For me, that's how it feels.
"When you're out on the runway, it's perfect. The people who see the clothes and the people who made them; we're all one people."
G: Were you ever into organised dance?
P: Yeah. I was the mascot of Katherine Dunham when I was a little girl, in the '50s. She had this dance studio on Times Square where that big Lucky Strike poster was that had a guy blowing smoke rings out of his mouth. My auntie was a dancer with Katherine Dunham, and I used to go dance, and I would be playing drums. They used to call me the little monkey, because I was too tiny to reach the ballet barre, so I would hang off of it. One time she brought Marlon Brando into the class playing bongo drums. When you're dancing, it's like you're in a trance. You have to believe your body can do those incredible things, you know – even like walking in high heels. Especially now. They're making them so high, you have to be like a tightrope walker to walk in them.
G: I like the idea of being really tall. I'd wear those Rick Owens spikes, but I'd break my ankle.
P: No, you wouldn't. When you get up on your toes, you know, it just makes you float.
G: It's not so much the height as what it does to your butt and your legs. High heels stick your butt out; that's the secret appeal of the heel.
P: I don't know. Maybe jelly roll is good. People like to see butt-shake. Guys can relate to butts and girls can relate to butts, because everybody has a butt.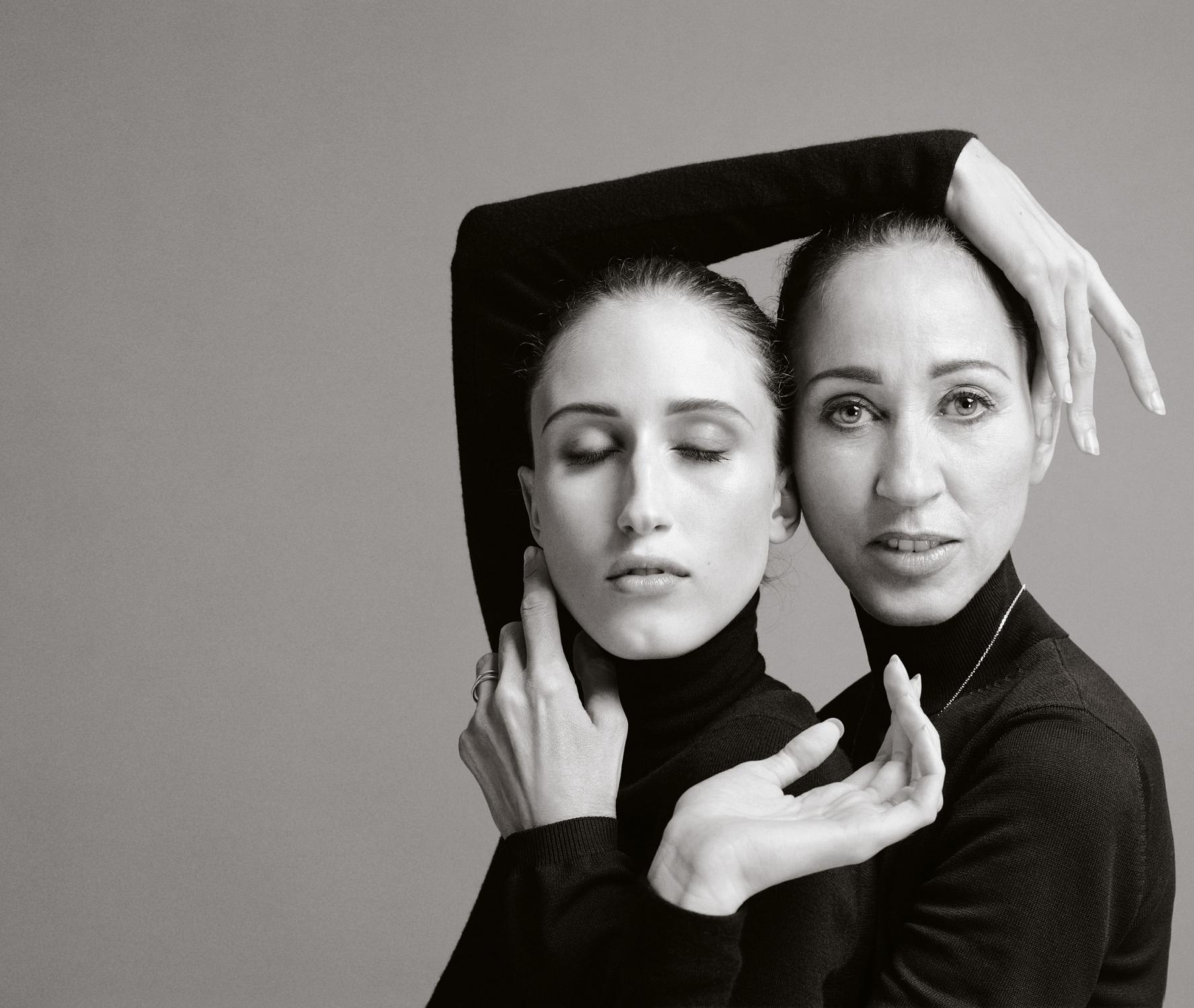 G: Let's get off the butt and onto the face.
Face is good.
G: I heard a rumour you're going to be the face of something.
P: Oh, secrets. Huh?
G: Is it a secret? Can you talk about it?
P: Yeah! It's M.A.C Cosmetics; they're doing a new Antonio collection. Whoever thought that I, out of the whole group of us "Antonio's girls"...
G: I think many different kinds of women can relate to you, Pat.
P: Well, this girl is a bit of a mutt. Maybe people can relate to that. I lived through it, and now I'm really blooming again, like one of those flowers in the desert that blooms every 12 years!
G: Yes, it's the 17-year-locust year, too! A lot of comebacks.
P: People live longer now. Look at that movie with Vivien Leigh where she's the older lady, and she's with Warren Beatty, and she's saying, "I'm 42 years old, and I'm old." Well, honey, today that's nothing.
G: How old do you feel?
P: When I dance, I feel like I'm 15 or 16. Because that's when I was going out to, you know, Cheetah and all those clubs. I had plastic miniskirts back then...you've got to go out and show off when you're that age.
G: So if you dance now, do you dance to the music of that time, or do you like the contemporary sounds?
P: Anything that has a drum in it that isn't monotonous, I can dance to. I like doing these Harlem dances, you know, that the boys and the drag queens do. They dance to the death. They dance like Antonio and I used to dance, like Apache tango dance, but on your own, very strong dancing...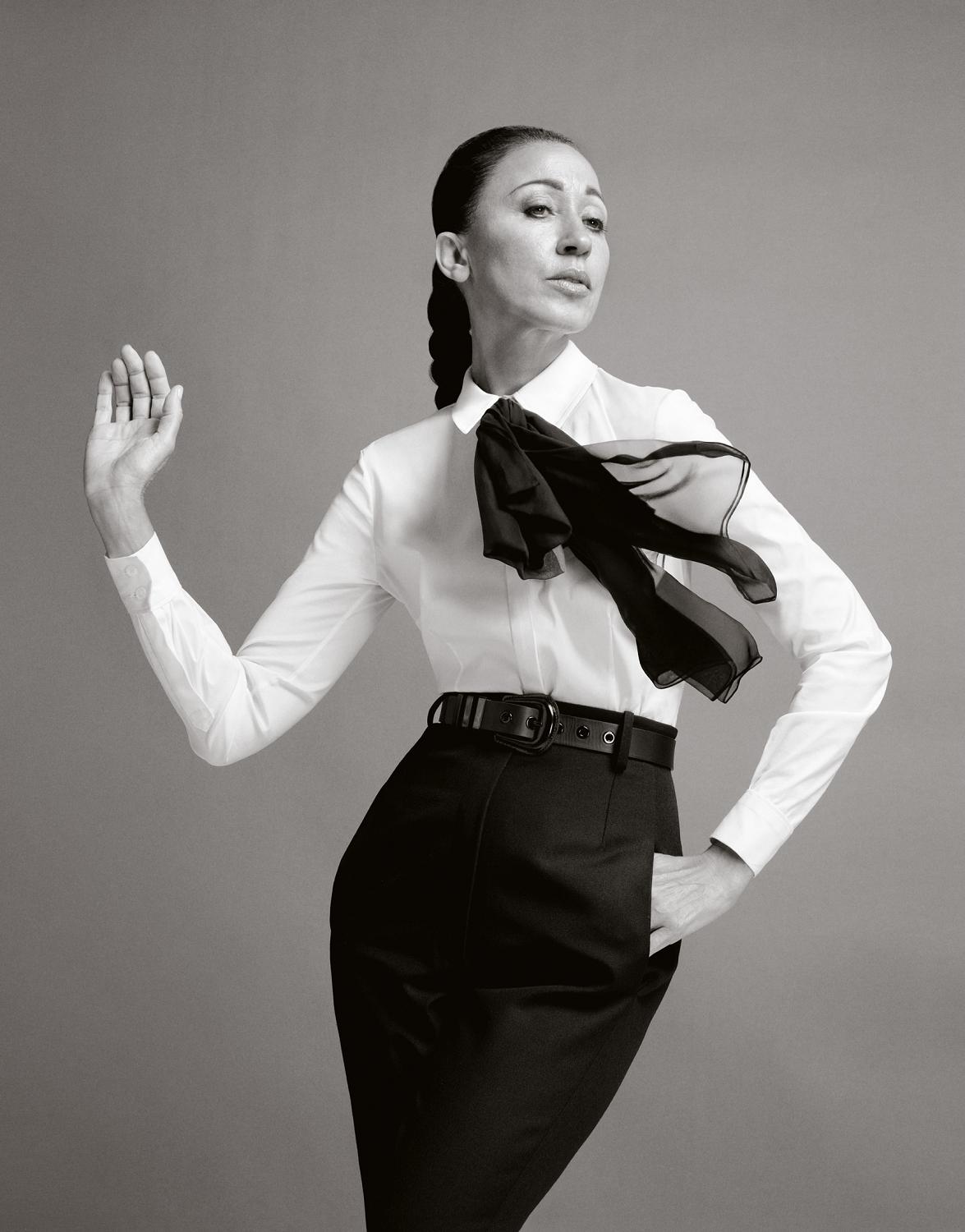 G: At, like, balls, or clubs?
P: You know, if I go to a gay club, you know, they really dance. They don't care what you're wearing and nobody cares what you do. I went dancing at this gay club in Philly a few weeks ago with a tiny dress on, and it was really, really up to my crotch when I was on the dance floor, but nobody cared. You can just do what you want. Dance-till-your-clothes-fall-off kind of dancing.
G: I wish somebody would take me to a place like that.
P: Nobody had shirts on. There were a lot of poppers in the room. I had a good time in so many clubs in New York and in Paris in the '70s, of course. I think the best one was always Club Sept. And do you remember Hurrah in New York? Did you go to Hurrah?
G: I used to DJ at Hurrah. I got the entire dance floor in revolt one night, playing Rod Stewart, "Da Ya Think I'm Sexy?"
P: It was so hard to get in. Steve Rubell used to go and say, "I'm going to have a better club than this." Because they wouldn't let him in. People from Hurrah used to come to my apartment to sleep, like Kid Creole and the Coconuts, because it was nearby.
G: What's prompted the Antonio revival, do you think?
P: It's spooky! I think it happened because Mauricio and Roger Padilha did this beautiful book on him last year. You know, people now have this fetish for the 1920s and the 1970s. Some things need to be revisited. Plus, in magazines, the make-up is so important on the faces of the stars. But who are those artists that created that inspiration? Hardly anyone knows. Antonio inspired so many people to look a certain way, with the ethnic, exotic drawings. He came along and put other colours in the palette. That's where I come in. Not that I'm a rock star or anything. But when you put on make-up, you're telling the story wherever you go; your face becomes an artwork.
G: You have nice skin too.
P: Well, you just have to nourish your skin, and clean off your make-up and eat good food. I'd like to go for facials but I don't seem able to get that together. I drink juices and lots of water – and I don't do stuff. In your youth, experimenting with things, you learn that everything comes out through your skin. It tells you what's happening inside. Guys have it good, because they can grow hair on their face.
G: I've a short beard, for years. It's make-up for men. It covers up those lumps and spots.

P: You can shape it, too. You can manscape.
G: Yeah. A lot of guys think they're doing a beard facelift.
P: Men need hairdos and beards to play with. You can't go out and kill a bear to be macho these days.
G: I wouldn't dream of killing any bears. I have bear neighbours.
P: You do? When I used to live in the Pocono Mountains, I would go out in the woods. I wasn't aware of hunting season, and I didn't wear safety orange or anything. And with my hair, it's really curly – if I sit down low and you don't see my face, you'd think it's an animal in the woods. One time I was sitting by this waterfall in the Poconos, and I heard click-click, and someone had pointed a gun at me! I had this harmonica with me, so I started playing it really fast. I heard this hunter yell out, "Yo!" He almost shot me; he thought I was an animal. You know what I mean?
G: That's the funniest story I've ever heard.
P: I always have a harmonica with me when we're in the country to make sure. Music can be a saving grace.
G: What's your sign, Pat?
P: I'm a Cancerian. And you?
G: I'm a Pisces, Cancer moon.
P: Oh, you're like my daughter, Anna! Cancerians cannot stand any turmoil.
G: Positive vibrations.
P: Yeah, I feed everybody – the plants, the animals, I feed the people. And myself. I can eat! People are astonished. But I don't eat the stupid stuff. When I'm travelling, there's no food for me really, so I'm used to eating my own. I have a Libra moon and Gemini rising. That Gemini cusp keeps me moving. It's hard to sit down. I can never really sit down.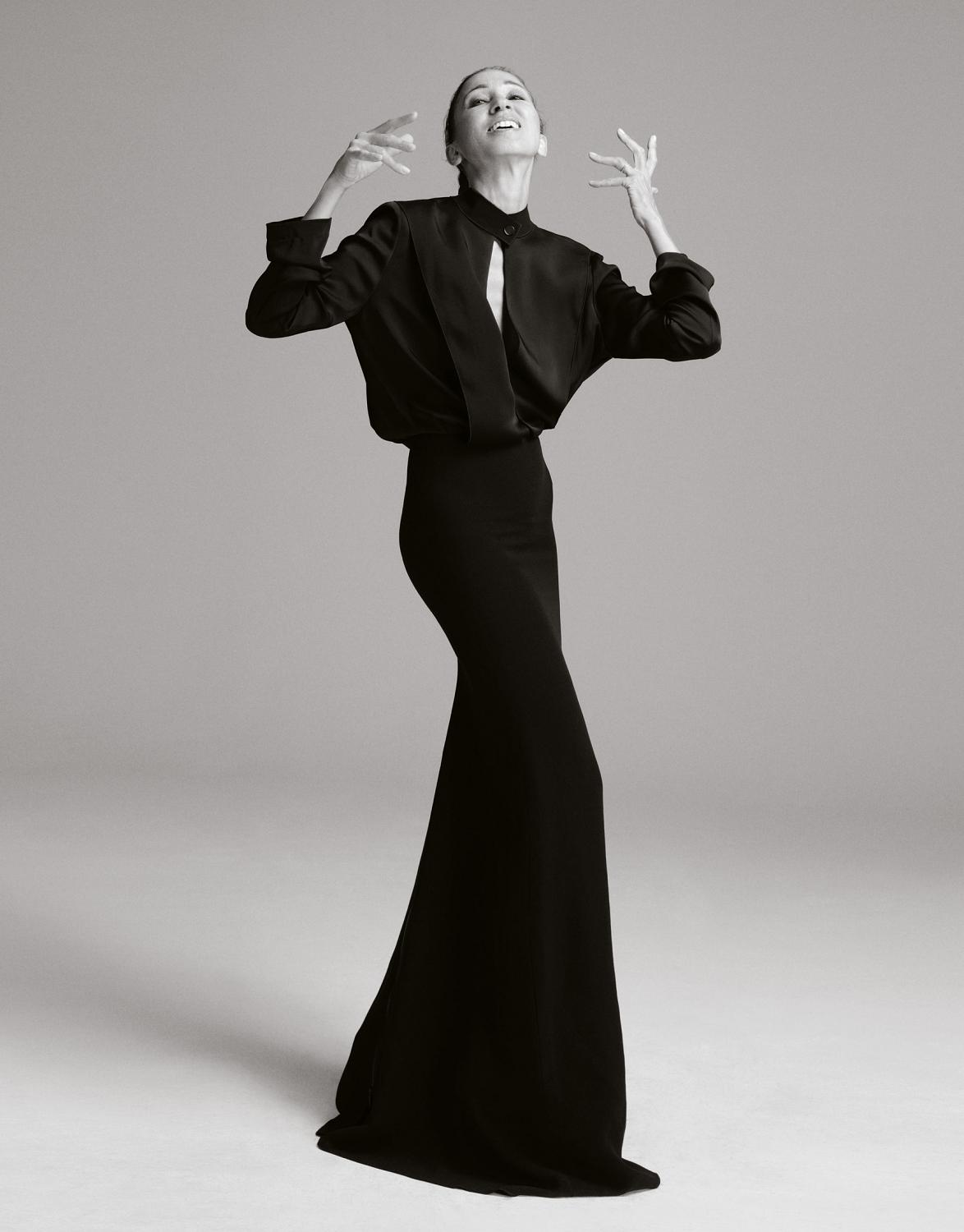 G: I'm standing up right now.

P: You're standing up right now?
G: Yeah. Writers have to sit down a lot, so I walk around a lot, just stretching.
P: Me, too. I'm writing my autobiography, and it's not healthy to sit down. It squishes up all of your inner organs, like your intestines and liver. I think that's why Hemingway wanted to kill stuff and hunt and fish, because he was sitting down too much.
G: Actually, Hemingway wrote standing up.
P: Are you kidding me?
G: I'm not kidding you. I read an interview with him in The Paris Review, and he typed standing up. I think that there's really something to it, because walking around is good for thinking.
P: You know what I'm going to do? When I do the second half of the rough draft of my book, I'm going to do it standing up, like you just said, and see what happens.
G: How's your autobiography going?
P: Well, I have a collaborator, and...it's coming. Maybe
I can let my collaborator do the sitting. I was in a wheelchair once. I hurt my spine when I was, like, 18, and they said, "You'll never walk again." Well, hey, that wasn't going to go down. So for six months I had to learn to walk. That's why, when I walk, it's like a prayer. I'm so happy to be able to walk.
G: Did you ever act in a movie?
P: Yeah, a few movies in different countries. Like, in Brazil I was in this movie called Neo Babylon. I got one of the leads and had to do it in Portuguese. I packed my suitcase up full of Halstons and Stephen Burrows, and they put me in a huge room in that wonderful big hotel at the Copacabana. I played the part of an American star who goes to Brazil to sell men's cologne, gets involved with a journalist who takes her to the Mangueira music scene, and she joins up.
G: It sounds great!
P: Music, samba, and love, up in the hills of Brazil! But I'm a Cancer – home is most important to me. My daughter Anna's a model, and she's doing so great. She really gets how great that world can be. And I ran a modelling agency in Italy for 20 years, so I've been able to guide her and keep her from making mistakes. So I have my daughter and my son, Noel, and I have a grandchild – they're so full of good thoughts and dreams and love. The other night, they were all sleeping in one room together, and I sort of patted myself on the shoulder and said, "Good job, Pat; they were worth it." I left the room and I got on the plane. I didn't even wake them up.
Hair: Holli Smith at Total Management using Bumble and bumble. Make-up: Karan Franjola at Marek & Associates. Manicure: Ami Vega at Marek & Associates using Essie. Photographic assistance: Hector De Jesus, Dean Dodos. Styling assistance: Manuel Estevez, Jonathan Thai. Hair assistance: Vi Huynh. Digital operation: Denis Vlasov. Production: George Miscamble at REP Limited.
This profile was originally published in The Gentlewoman n° 8, Autumn & Winter 2013.