Mica Levi
The exceptional composer who obliterates boundaries with brilliance.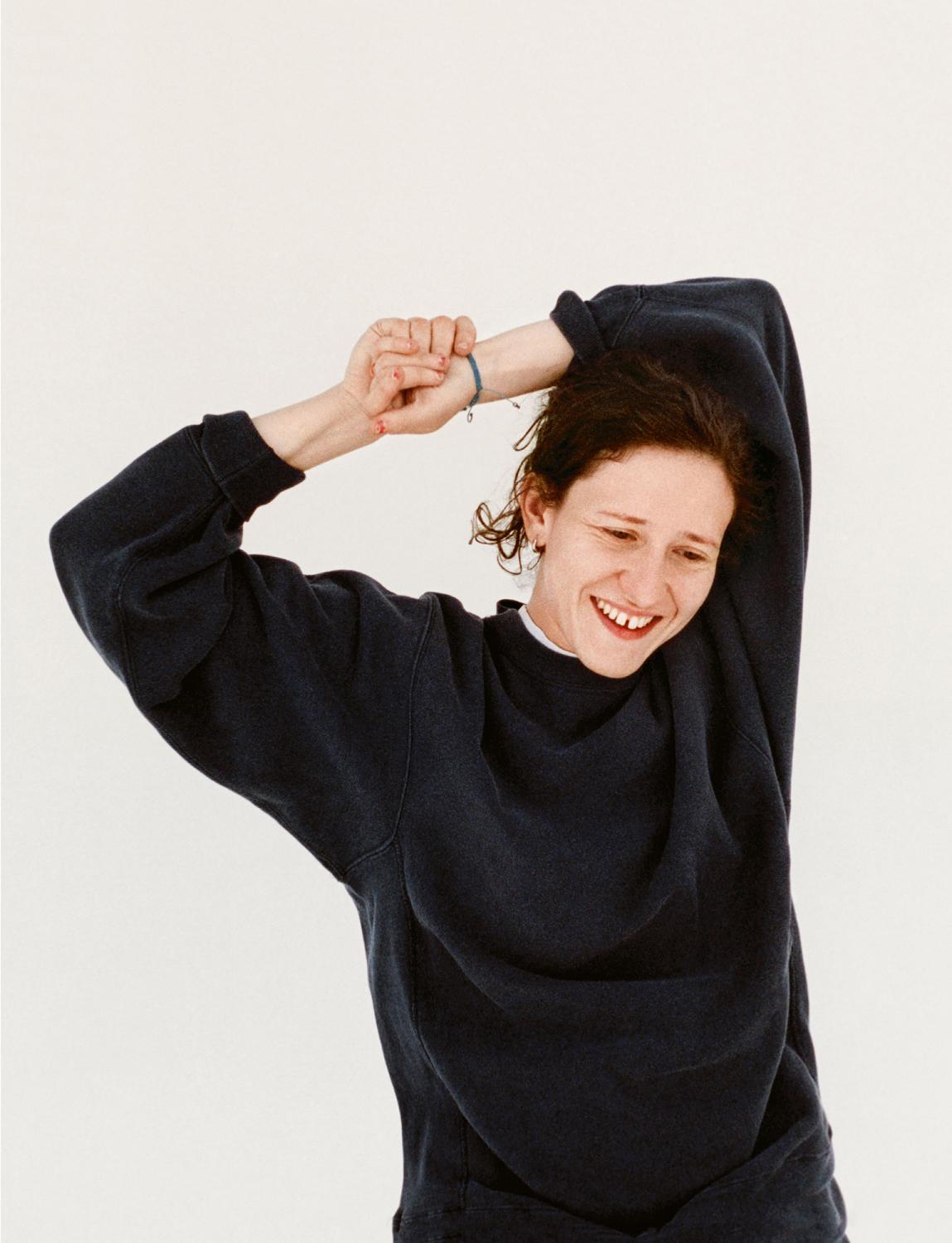 Mica Levi is a rebel with a cause: to smash up the divisions between musical genres, from three-note punk to the finest classical score. This she does primarily around London, hopping in and out of other people's studios and playing live with her band the Shapes, while rustling up compositions for the city's most serious orchestras. A musician since the age of 4, she has a pure talent that her wayward hair and low-key attitude can't disguise.
Now 28 and going by the name Micachu, she's already a multi-award-winning composer thanks to her unnervingly beautiful soundtrack for Jonathan Glazer's Under the Skin. When it comes to the brilliance of the Shapes – that's Mica, Raisa Khan and Marc Pell – she insists it's down to their completely conflicting musical tastes. Sounds good.
"Don't move anything except the cue," advises Mica Levi. "Just keep your hand still. Don't hit the ball too hard…" It's a little after lunch on a hot midweek afternoon, and Mica has commandeered the pool table of an empty south London pub. Her slight frame circles the baize, her voice lifting over the roar of the television and the piped chart hits. "It's a good game – a great game," she says, eyeing the table. "I'm not especially good, but I'm very enthusiastic." There are places nearer her current home, a five-person shared house near Loughborough Junction, a once-terrifying, now slowly gentrifying part of Brixton. "But at one the table's always busy, and at the other it's a bit dodgy – racist artefacts behind the bar."
Mica is better known as Micachu, the classically trained composer, songwriter, singer and producer who for the best part of a decade has been mixing up everything from pop and indie to punk and electronica, and sometimes having it played by very prestigious orchestras. From the skewed blues of "Curly Teeth" – one of the standout tracks on her 2009 debut album – to Chopped & Screwed, her 2011 work with the London Sinfonietta, she creates beautiful jumbles of sounds punctuated with stabs of rebellion and irreverence – all squealing mechanics, shouts in the night, strings, keys, scrappy guitars, rumbling bass and punkish wit.
Since she came to public attention with the release of a mixtape, Filthy Friends, in 2009 and then went on to play and record with her band, Micachu and the Shapes – they're about to release a new album, Good Sad Happy Bad – she's been one of the brightest, most unexpected stars on London's music scene. At 24, she was the youngest ever artist in residence at London's Southbank Centre. Last year, she composed an award-winning score for Jonathan Glazer's Under the Skin. She walked down the BAFTA red carpet this February in a massively outsized black patent coat. "I borrowed it," laughs Mica. "My friends Caz and Bex told me to wear it. They said, 'You've got to look smart.'" OK! Magazine, more attuned to slit-to-the-thigh strapless dresses, just didn't know what to think. "The less said about this the better," its reporter remarked of Mica's look in the magazine's Red Carpet Report.
Mica is as lo-fi and unconventional as her sound: slightly dishevelled, with scrawly hair, slouchy clothes and that distinctively wide gap between her front teeth. When I arrive at the pub, she's sitting outside in the blazing sun, blinking, her arms running like pale roots from beneath her T-shirt and her hands resting on her knees. She orders a glass of tap water, as if it might appear grandiose to ask for anything more.
Her appearance, her demeanour, her understated drinks order ( I coax her into a slightly more exotic apple juice and soda) seem in keeping with her approach to life and to music: unassuming and steadfastly democratic. She'd not be the one to mention that Mark-Anthony Turnage, the controversial British composer of classical music, commissioned her to write a piece for the London Philharmonic Orchestra while she was still a student, or that her score for Under the Skin wasn't just nominated for a BAFTA but won her best-composer prizes at both the European Film Awards and the Los Angeles Film Critics Association awards.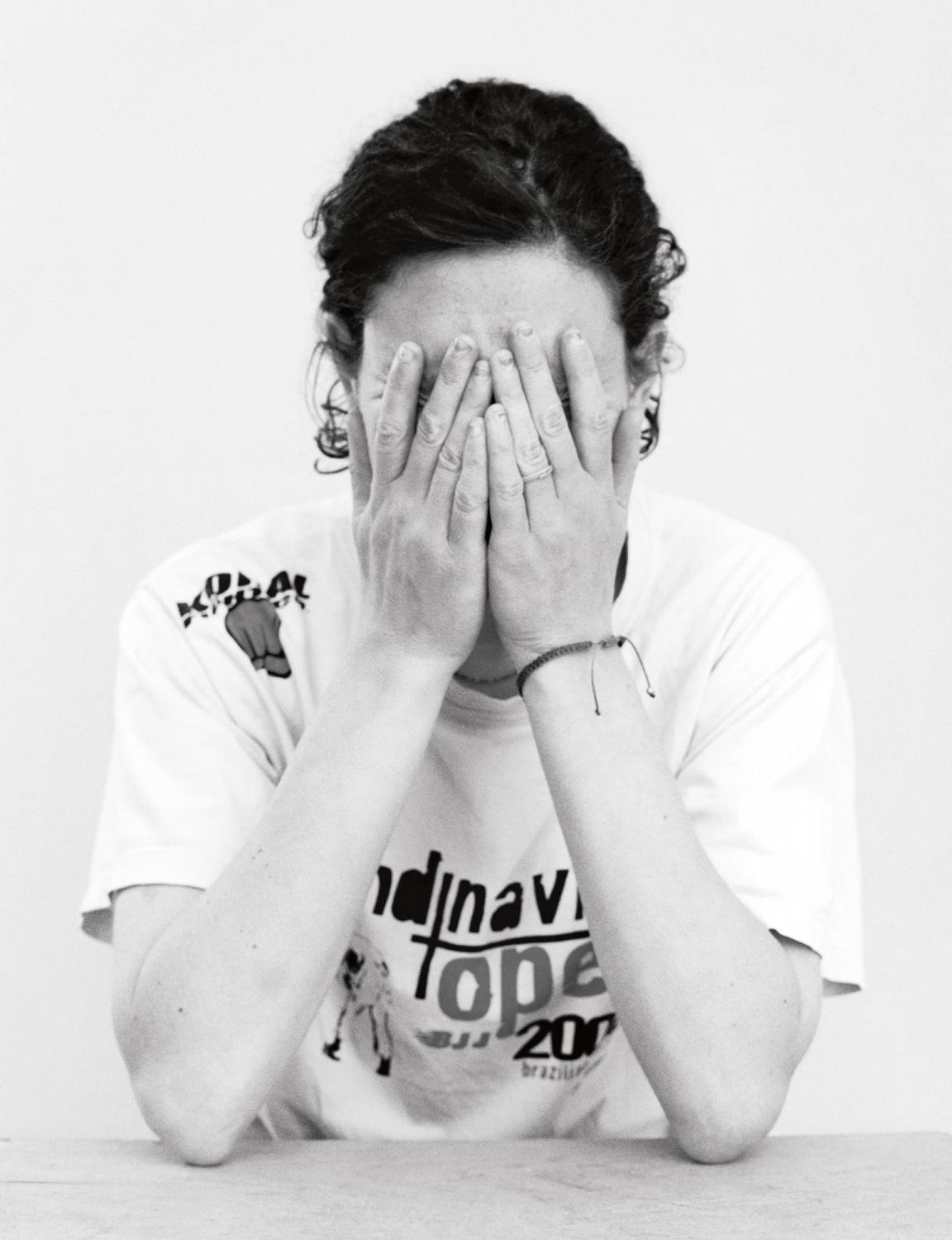 Mica's manner would instead suggest that her achievements came about through a bit of ducking and diving and not exceptional talent. Her accent is the one preferred by the city's cool teens and twentysomethings – London overlaid with a Caribbean inflection – and her delivery is drawly. But her talk is of violas and sinfoniettas and counterpoint lessons. "I was looking at Japanese circular philosophies," she'll say, in a tone that sits somewhere between sulky and fascinated, "as opposed to our three chords and then a big drop." And her shoulders will shrug beneath the loose shoulders of her T-shirt, as if she's just told you nothing more revelatory than what she ate for breakfast.
Twenty-eight now, she was born in Guildford and brought up in Watford, a commuter town 15 miles or so north of London. Raised in a musical household – her father is director of performance at Royal Holloway ( part of London University) and an expert on music and the Third Reich, and her mother teaches cello – Mica began learning the violin at 4. "My granddad played violin, so I think I thought there was prestige in it," she explains. "He's got this amazing story about how he escaped from prison with his violin in the Second World War. He was a German Jew, and he was arrested, but he escaped and hid out on a farm nearby. He decided the best time to ski across to neutral territory would be New Year's Eve, because the guards would be drunk. But he left his violin at the farm, and years later he went back to get it. So I guess I thought it was…" she shrugs. "I think I had a certain amount of obsession with it as a child."
At the age of 9, she won a scholarship place at the prestigious Purcell School for young musicians, where she was shocked by the emphasis on discipline and would bunk off class to play football. "I played midfield, although now I think I'd be a striker," she says. "Then when I became a teenager, I stopped playing football and started smoking weed and making music on the computer." Flicking through the pictures of alumni on the Purcell website, you pass a number of pretty girls with freshly washed hair and made-up smiles leaning on harps and daintily bowing violins, and serious white boys in glasses, before you come to Mica, grinning devilishly at night in a London street at the end. "I didn't have straight blonde hair and blue eyes," she says. "I had strong feelings of rebellion."
When a couple of sixth-formers introduced the younger Mica to electronic music, she was struck by how intimate and personal it sounded. "That was the first time that I heard what bedroom electronic music can give you," she says. "That moment of personal delight." Simultaneously, she began listening to a garage station broadcasting out of Watford, and mixing what she heard there with the classical and jazz that had dominated her musical tastes until then. She started making music to meet her own needs, to match the jumble of electronica and hip-hop and garage that filled her head. "The Internet wasn't like now, where you can just get it when you want it, wherever you are," she explains. "So you'd hear something, and if you wanted more you'd just make more."
At the Guildhall School of Music & Drama, one of the world's leading conservatories, the world opened up. She studied composition there from 2006 to 2009. "I wanted that rigour, and to learn and to focus – and then not use it," she says. And like any 18-year-old let loose in London, she found herself liberated by more than the possibilities of the course. "I was out!" she says, and her face lights up. "I was really excited. It was less stuffy than school, and right next to the Barbican [the performing arts centre famed for its classical and contemporary programming]. It felt like a place where new things happened. All downhill from then on! Ha-hah!"
"I started playing the viola because nobody expects anything from a viola. It's not the cello."
She met the cellist Oliver Coates, who was struck by Mica's fluent but unfamiliar way of expressing herself – "all these short punk gestures realised on single sheets of notation," he recalls. Another friend gave her an acoustic guitar, and she began to write songs – straightforward, four-square, unabashed tunes. "Little punk songs, I suppose, but a bit more girlie," she says. And then, in an Internet cafe down the road from the college, she noticed "these two guys making quite a lot of noise – big blokes being quite naughty." They were influential London MCs Baker Trouble and Brother May, and they liked what she played them on her Myspace page.
"We just hung out every day making music after that," she recalls. "They were really fast, living these really mad lives, just totally different to mine." They'd answer the phone and tell callers they were busy "in the studio" when in fact they were recording in Mica's bedroom in the halls of residence. "I learned loads from them, because the way they made music wasn't about false modesty," she says. "It was about, show your good side and your bad side, and they just went for it."
They also gave her her nickname, Micachu. She started using it when she played open-mic gigs around the city, and in 2009 when she released Filthy Friends, which mixed up the work of her new musical comrades Brother May and Baker Trouble with that of art-rock trio Golden Silvers, solo artist Ghostpoet, indie singer-songwriter Jack Peñate, producer and songwriter Kwes, DJ and producer Toddla T, and jazz band Troyka. Its artists were largely London-based, and its restless, wriggling energy captured the emerging sound of the city at that time. It ends with Simon Callow reading aloud from Peter Ackroyd's London: The Biography over electronic beats.
I've seen Mica play many times. Six years ago, at Field Day festival in east London, for instance, when the tent overflowed with young hipsters craning their necks to see the day's most anticipated new act. At more recent shows, the hipsters have been joined by music industry mainstays and aficionados, as well as a smattering of the better-dressed clientele one might expect at a Barbican concert rather than a scrotty gig. But wherever she plays, there is always a sense hovering lightly above the crowd that everyone in the room is passionate about the music and not here for the sake of fashion.
She's a nonchalant performer, physically at ease. At that early Field Day show, she was scrunched right down, seemingly oblivious to the crowd. Her body wears the same easy shrug as her singing voice, which tends to fade in and out and meander along its lines, half mumbled, half shouted, half directed at nothing. "When you see a rock star or a classical virtuoso using their body extravagantly, it can convince you of the importance of what they are doing or of how much they've practised," says Oliver Coates. "It's liberating to have neutral body language, where every muscle is applied to the simplicity of sound or rhythm."
In 2008, Mica signed to Accidental Records, the label set up by the electronic musician and producer Matthew Herbert. "At that time I didn't take it very seriously at all," she says. "I thought everything happened by magic." She formed the Shapes with fellow students Raisa Khan on keyboards and Marc Pell on drums, and the three recorded their debut, Jewellery. It's a highly experimental album, full of non-standard tunings, unusual time signatures and a great deal of distortion, but still a pop record.
Geoff Travis, the founder of Rough Trade, remembers the first time he saw them play live. "It was at the Paradise at the top of Ladbroke Grove, in the small upstairs room. I was just hugely excited by everything about them. An original band! Something rare and seemingly getting rarer." About Mica, he says, "She has a presence, a seriousness and a lightheartedness. She is so much her own person that it gives you hope for the human race." He signed her and the Shapes in 2009.
The latest album, Good Sad Happy Bad, is their third. Mica looks almost startled at the mention of it now across the pub table. "It feels a long time ago that we made it," she explains. "It was done really quickly. It took as long to make it as it took to play it, and it was done when it was done." The band will be touring from now to the end of the year – mostly the UK and North America but also Europe and South America. "You're just on this mad trip," says Mica. "Every gig feels like part of one gig. You can never really remember each individual thing. Adrenaline's very addictive." The three wear white T-shirts to perform. "It keeps us together," says Mica, "though that's loosening up a bit. Marc's the best dressed, definitely." He's also the one with the caravan by the coast, where the three sometimes escape.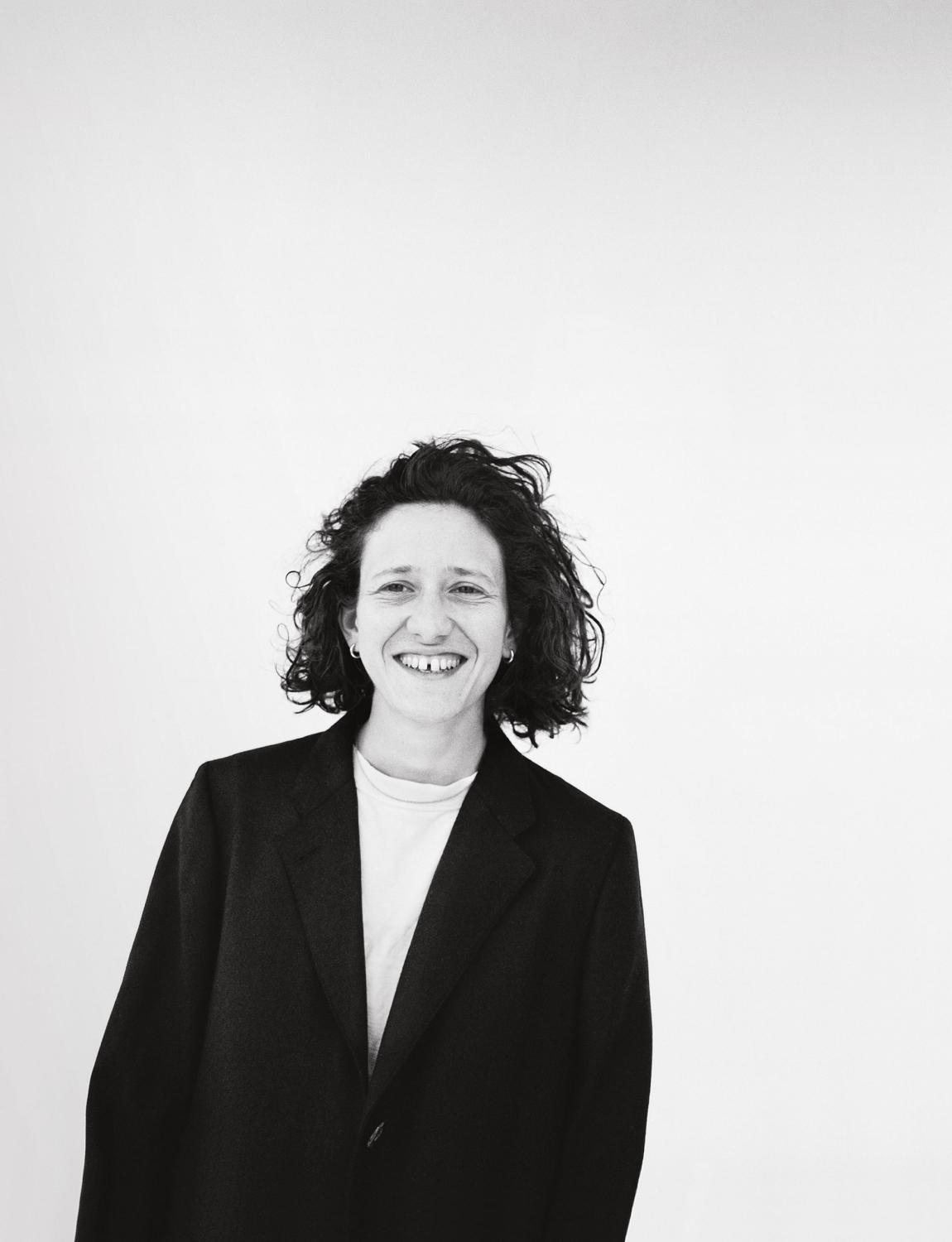 Mica likes tours enough to go on other people's. In fact, she was at a service station when she got her first call from Jonathan Glazer about Under the Skin. "I'd jumped on the road with Palma Violets and Savages," she says. "The van door was open. I thought I'd go off, sit around and have a nice time."
"I thought she was a cheeky fucker," says Glazer of their first meeting. "She'd never written for a film before, so it was a crash course, but she picked it up fast." The process began at the studio of the film's music producer, Peter Raeburn, on Old Street in London's east end. "His studio had a wood burner which we'd stare into, and a nice garden for a kickabout. Mica would write, then we'd try it on a scene, then we'd chat. More work, more chat, more football, tea and biscuits and so on – for about ten months. And a bit of pool."
Eventually Glazer told her to untether herself from the scene-by-scene narrative of the movie. "He talked about the feelings. He said it's got to be sexy. He said [Scarlett Johansson's character] is supposed to be experiencing things for the first time. The only way I could relate to it after all these discussions was at that moment when she compromises her species for these human feelings she starts to have. And for me, that was like when I was a teenager, when you're really feeling strong emotions uncontrollably that make you act in really extreme ways. I was just trying to tap into those feelings of anger and love." Glazer describes the result as "exquisite melodies shivering away inside".
Writing compositions is, she has realised, "more spiritual" than creating her other work. "I didn't think about it like that before, but I'm more of a hippie now." She talks about a recent work for the London Sinfonietta. "I called it 'Greezy' – a word that Brother May and Baker Trouble taught me. It's about morality – a greezy person will do something bad without worrying about the consequences. If you live a greezy life, it means you have to do dirty work. And I was also thinking about mortality, because it's quite like a funeral piece. It's quite swervy and screwed; it's quite wavy and viscous."
If she's disrupting the world of classical music by uniting the London Sinfonietta with the greezy life, then she's glad, she says. The music world, after all, is ready for change. "Race and sex are an issue. We live in quite a conservative time." Her work as an artist in residence at the Southbank has allowed her to see how simple changes can effect broader shifts in perspective. Six years ago Oliver Coates introduced Mica to its director Jude Kelly, who was immediately impressed. "To be so accepted, practised and involved in the contemporary music scene and at the same time have such a strong classical voice," says Kelly, "I don't know anyone else who spans that." Mica is currently working on a festival project for the centre called Deep Minimalism. "I've got a lot of respect for Jude Kelly," Mica says. "She's a force. Her ambition for the Southbank is really admirable. Out of any art institution I've ever been to, its doors are open. And you know, political movements are getting started there. Things like women in conducting, where they're actually getting together and working out why it is that there aren't more female conductors and how to change it."
It's a strange feeling, she says as we head out of the pub and into the fierce sunshine, to see an orchestra reading your sheet music – to be part of change. "You want people to enjoy playing. But this one piece I wrote was a bit shit for the violas in terms of stamina. The violas had a bad time." She laughs. She feels a duty to the viola, she tells me, because it was always her instrument. "I started playing it as a teenager because they're the butt of every joke in every orchestra. Nobody expects anything from a viola. It's not the cello. It's like, 'What's the difference between a prostitute and a viola player? Prostitute's got rhythm.'"
We walk down the hill towards the heart of Brixton. After years of shuttling around London, from Bow to Clapton in the east and then Kennington just south of the river, she's happy to be here, near one of her favourite venues, the Windmill. "There's lots of trees; there's a park. A lot of my friends live down south. I guess this place feels like the right thing right now."
A few weeks later, though, she tells me she's "not in a permanent residence at the moment. Carefree," she says. "But not careless."