Kim Deal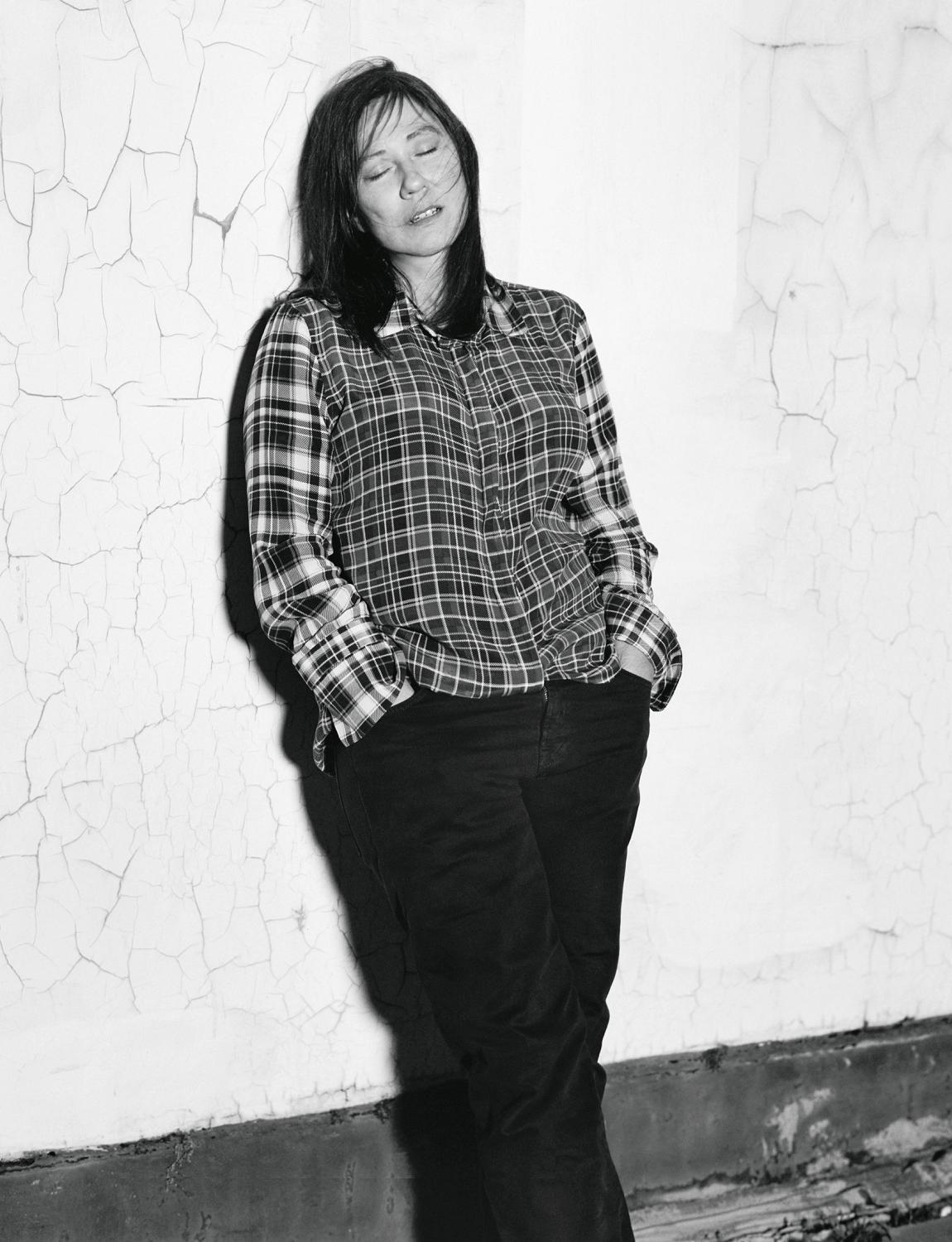 Just when indie rock is in dire need of direction, Kim Deal is back with a Breeders album to rip it a new one. Since she started out in the 1980s, playing bass and singing backup with the Pixies, Kim's effervescent voice has been the one everybody's wanted to hear.
Her years on the road with her own bands may have been rambunctious, but downtime is low-key for Kim, 56, who learned her trade picking out harmonies with her twin sister, Kelley, at home in Dayton, Ohio. You'll still find Kim there, tinkering in her studio, between the sell-out tours. And if the sunny, euphoric tunes she's making are anything to go by, her life-work balance could be what the music world needs now.
Kim Deal marks her memories with songs. If you want to hear a story about anything that has happened to the alternative-rock icon in her 56 years on earth – and you had better believe that some incredible things have – it's best to start by asking her what music was playing at the time.
Any musician measures her career in albums and tours, of course. But Deal's music memory goes beyond the generation-shaping rock songs she wrote in her years as a bassist with the Pixies and frontwoman of the Breeders. She can recall what was playing on the radio, in the bar or in the background during even mundane moments. The first time she tried chewing tobacco, in about 1977, she was outraged by her classmates' claim that "Iron Man" was Black Sabbath's best song. The time she answered a newspaper ad and ended up joining the band that would become the Pixies, in 1985, she was working in a doctor's office that was playing the Go-Go's. At the low point before she decided to get sober in 2002, she was listening to Billie Holiday on repeat. "I have the soundtrack loud in my head," she says.
The sound of today, on this unseasonably hot November afternoon in Los Angeles, is mariachi music. We're at El Mercado, a low-slung indoor market full of stalls selling imported goods from Mexico, beauty products, plastic toys and lots of food. Kim had wanted to check out the market, which she remembers from a stint living in LA back in 2000, before flying home to Dayton, Ohio, tomorrow. Last night was the Breeders' final gig of a two-week US tour, on which they played a few new songs and several now-classics to sold-out crowds. They're releasing a new album, All Nerve, in March, so they're just starting to translate the songs to the stage.
This is the first time in decades that the Breeders have toured with the line-up that created Last Splash, the 1993 album that went platinum and ensconced them in the rock canon with heavy but hummable hits like "Cannonball", which went to number two on the Billboard rock charts. The video, directed by Kim Gordon and Spike Jonze, played on rotation on MTV. (To this day, Deal loves playing that hook and singing the signature "A-woooo-ah, a-wooooo-ah" on stage.)
This iteration of the band – which has always been a rotating cast with Kim at the centre – includes her twin sister and lifelong collaborator, Kelley (who's older by 11 minutes), bassist Josephine Wiggs and drummer Jim Macpherson, who's "got a heavy foot, I tell you," Kim says. This is very much a compliment.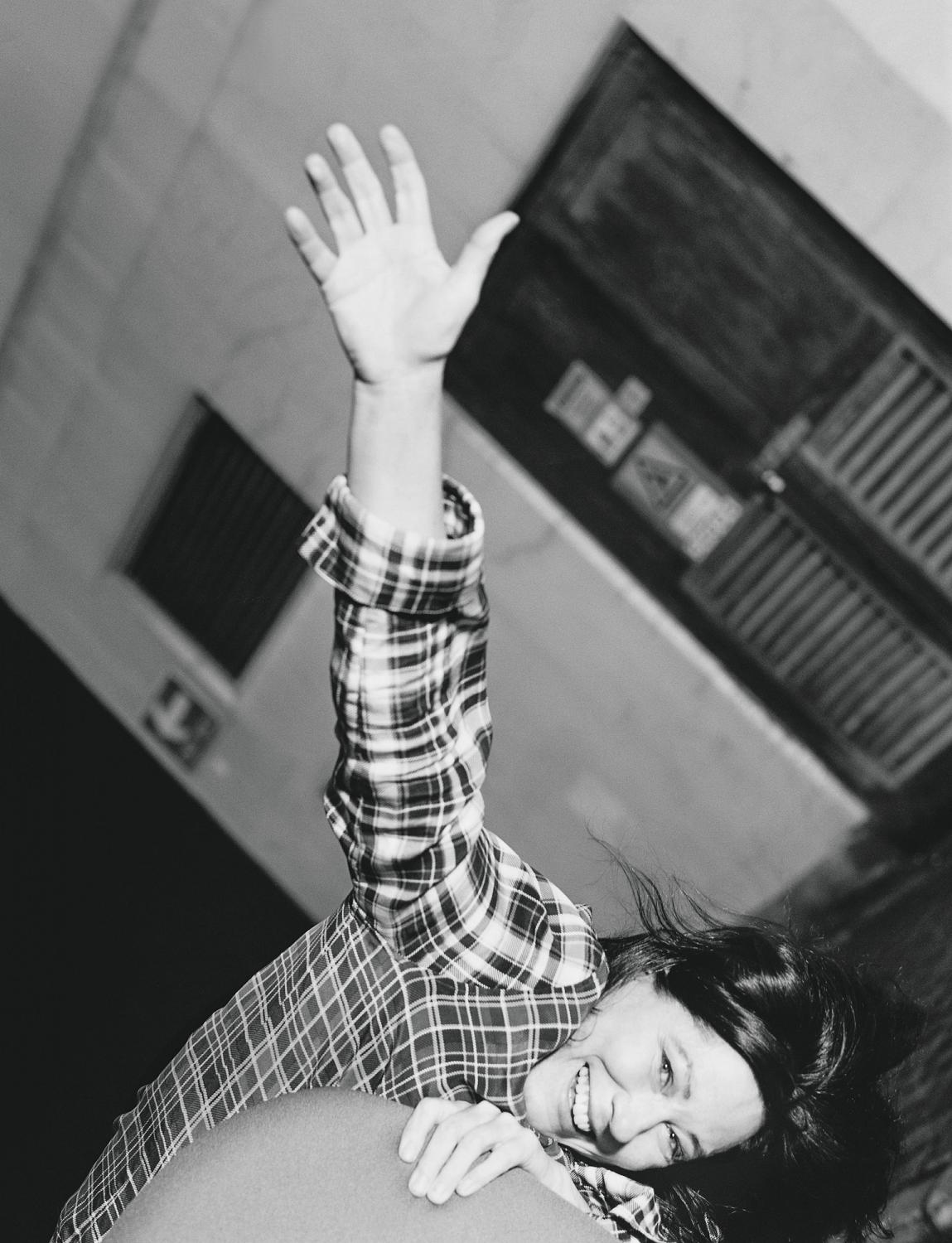 Kim has the gruffness of a hard-touring rocker, but her demeanour is gentle and unpretentious. She wears an oversized plaid cotton shirt, workwear trousers and navy Puma trainers, and her dark hair falls loose on her shoulders. At the Mercado today, it's me and Kim; her best friend, Kyle Rector (who handles merchandise for the Breeders and made the trip from Dayton with her); and a few reps from her record label, 4AD, which released the Breeders' first album, Pod, in 1990, and has put out most of Kim's music ever since. We stroll through the stalls, fingering woven blankets and leather belts. Kim buys a pair of dangly sugar-skull earrings for Kelley. On the recommendation of her former Breeders bandmate Mando Lopez, we stop at a stand for raspados, Mexican shaved-ice slushies. She ends up with mango; I opt for strawberry. We take the cups, overflowing with ice and fruit and neon syrup, outside and sit on a kerb to chat.
All Nerve is the first Breeders album since Mountain Battles, in 2008. But it's not a comeback: Kim has been making music, mostly on her own, consistently for the past decade. Since 2011 she has released a handful of solo seven-inch singles (some with accompanying videos – including one she made herself in the Dorothy Lane Market car park in Dayton) and paying for the recording and pressing out of her own pocket, at significant expense. She has reworked a few of these songs, and they appear on the new Breeders record, which features the heavy-guitar-backed harmonies the band is known for. Kim is still an analogue girl, and if she had it her way, the Breeders would forgo all modern digital production tools. But making music the old way is expensive, even with the support of a record label, and her band members told her they didn't want to "pay this analogue money". Then a minor musical miracle occurred: Kim found out that Mike Montgomery, Kelley's bandmate from her side project R. Ring, was opening an analogue studio in Dayton, Kentucky – "one hour and one minute away" from her home in Dayton, Ohio. He cut them a deal. She loves how All Nerve sounds as a result: warm and complex.
The album's first single, "Wait in the Car", released last October, begins with Kim's throaty wail announcing, "Good morning!" It's kind of funny, Kim says, because when she's not on tour, she sleeps late. She wishes she were the type of person to wake up and hit the gym, but that's never been her thing. Instead, she has a cup of coffee. "Then I look at my notes from the paper plate that I made the night before."
I ask if I've heard her correctly. Indeed I have. When she's writing lyrics, making to-do lists or keeping track of important details in her life, Kim uses paper plates – the flimsy ones with scalloped edges that come in a pack of 500. "Pieces of paper, I don't like the feel of them," she says. "They're all floppy." Paper plates are where she scribbles all her "serious notes". The plates can be found spread across the floor in her house in Dayton, a town with a population of 140,000 nestled in the rolling farmland of Ohio about six hours south-east of Chicago. Buying the house was one of the best decisions Kim's ever made, she says. Being a musician is not a steady-pay-cheque kind of job. Back in 1988, DJ Bonebrake, who had been the drummer for the punk band X, said something that stuck in Kim's mind. "He said, 'I wish that I had bought something, anything – a piece of land, something.'" The first time Kim received a decent chunk of money from her work with the Pixies, in 1990, she paid off her student loans and put down a deposit on a house in Dayton.
It was a small one, five doors away from where her brother lived, and near a nice school that the kids she'd have someday would eventually attend. "I had it all planned out: it'll be a starter family house," she recalls. For a while, her sister Kelley lived there. But after Kim's divorce, she returned to Dayton solo. "I moved all my stuff in, and I've been there ever since," she says.
"I wasn't in a band until Pixies. Nobody would play in a band with a girl from the Midwest."
Both of Kim's parents were raised in West Virginia coal country, and Kelley and Kim have joked about how their mother and father used to try to "out-poor" each other with stories of their respective Appalachian childhoods. After their father, Robert Edward Deal, took a job as a physicist at Wright-Patterson Air Force Base, the couple moved to Dayton, where Kim's older brother, Kevin, was born, and later she and Kelley came along. In the Deal household, the twins often provided the soundtrack. Their mother, Ann, had a reel-to-reel and would sometimes record Kim and Kelley singing. When the girls were 13, their dad started taking acoustic guitar lessons – "He took three lessons and bought a $50 guitar." Before long Kim was plucking out songs like Roger Miller's "King of the Road".

From her early teens, she was performing with Kelley, who didn't play an instrument but loved harmonising with her sister. Their first gigs were providing ambience for diners at a chain restaurant called the Ground Round. Kim saved up money from her job at Taco Bell, and the sisters bought a Yamaha PA. "We used my grandaddy's potty chair," Kim says. "We took the seat out, and it was a metal frame, and we could put the PA on top." They would do "Annie's Song" by John Denver, which was also a popular request at weddings they played. And while they may have spent some weekends performing in church, they were already drinking and
smoking weed.
Kim and Kelley's teenage years coincided with the era of "heavy spandex, heavy mullets", as Kim puts it. "The local heavy metal heroes asked me and Kelley to open for them so they could, you know, rock us off the stage afterwards." The Deal sisters played a few other dive bars around town but didn't go so far as to declare themselves a rock band. "I wasn't in a band until Pixies," Kim says. "Nobody would play in a band with a girl from the Midwest."Kim enrolled at Ohio State University in 1979, but only lasted a semester and a half. She then took courses in Dayton but didn't last long there either. "I just had no idea what I was doing,"
Kim says, though she continued to play with Kelley "here and there". In 1981, she worked at a dress shop in Dayton, which played a lot of Yes and Frankie Goes to Hollywood. It was the era of shoulder pads and blouses with neck bows, and Kim's job was unpacking silk shirts and arranging them on the hangers. "I still can't do it. I can't make a beautiful power bow," she says, shaking her head. She finally found a good fit at Kettering College of Medical Arts, just south of Dayton, where she studied medical laboratory technology. Kim loved the course but even now seems upset at having been made to listen to "fucking Hall and fucking Oates" by her "sexually promiscuous Seventh-Day Adventist roommate who had hickeys all over her breasts". After graduating Kim found work on the night shift at a medical testing lab, plating samples and counting sperm under a microscope.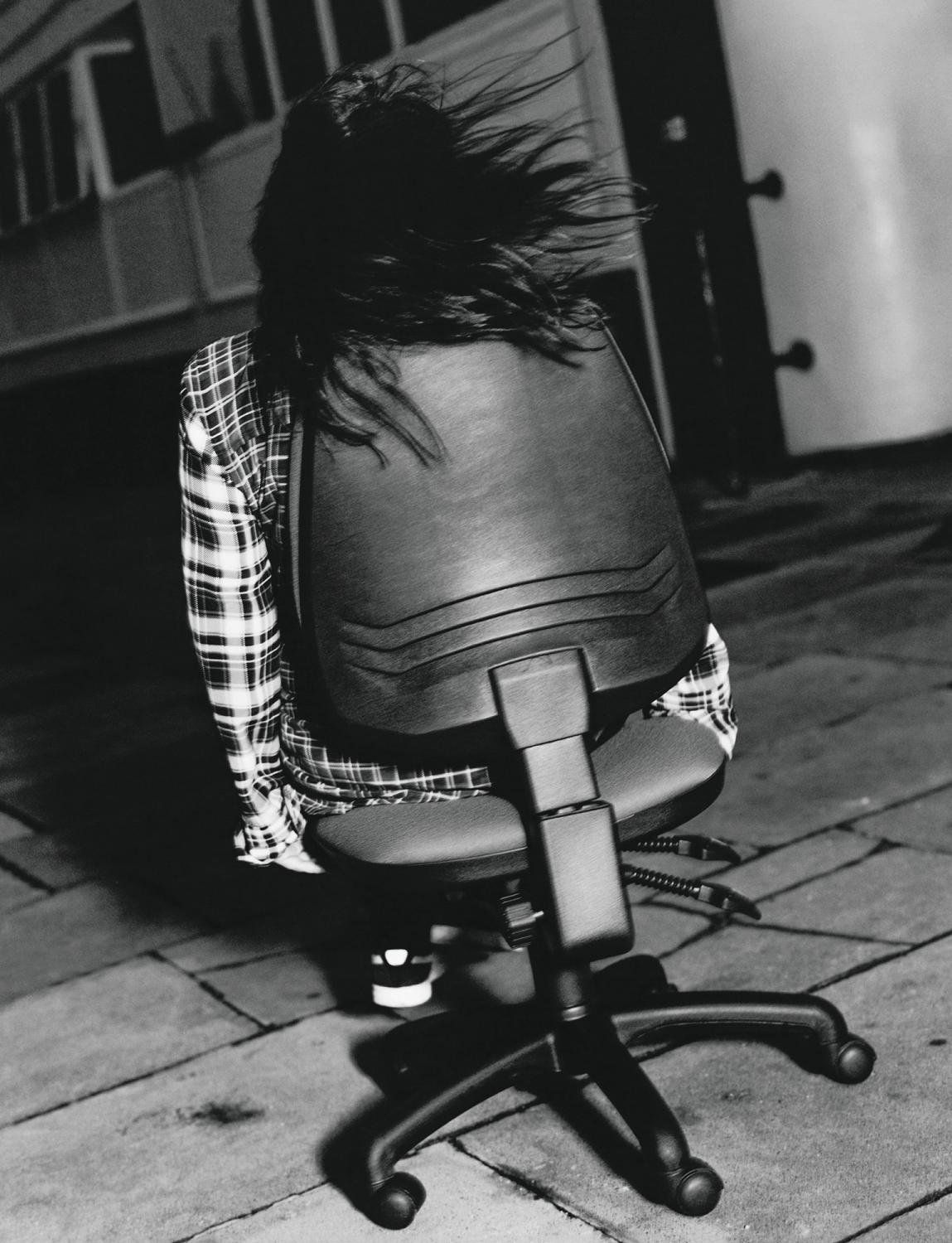 It was around this time that she met John Murphy, who had moved to Dayton from Boston for a stint as a contractor at the air force base where her father, brother and sister worked. Kevin introduced Kim to John, and she liked him right away. She can still recall the highlights of his record collection, which was heavy on bands from Boston such as Human Sexual Response and the Del Fuegos. They married in 1985, less than a year after they met. Strangely, Kim doesn't remember what songs played at her wedding. "I just cried," she says. "I cried all the way down the aisle." They were not tears of joy.
The couple moved to Boston, where Kim got a job doing lab tests at a doctor's office. She had a habit of flipping through the back pages of the local alternative weekly newspaper whenever she was in a new city, "to look at all the people with their stupid ads". It was there, a week into her stint at the doctor's office, that she spotted an ad in The Boston Phoenix placed by Charles Thompson, who would later be known as Black Francis. "Band seeks bassist into Hüsker Dü and Peter, Paul and Mary. Please – no chops."
Coming from Dayton, where all the bands took themselves too seriously, Kim found "no chops" hilarious. "I mainly called just to, like, say hi," she tells me. She met Thompson and guitarist Joey Santiago at their apartment and started to hang out with them. Their friendship eventually gelled into a band. Kim played bass, and she asked Kelley to join as the drummer, but Kelley declined. Instead they found David Lovering, whom Kim's husband knew from his teenage job at Radio Shack. They called themselves the Pixies.
On 1987's mini-LP, Come on Pilgrim, and their 1988 debut full-length album, Surfer Rosa, Kim is credited as Mrs John Murphy. To her, it was a joke. "It's really uncool to be a married girl in a band," she says. "So of course, I loved it." But her marriage dissolved just as the band, which was playing small clubs around Boston, began to take off. On later albums, she is credited under her birth name.
The Pixies' early hit "Gigantic", from Surfer Rosa, was co-written by Kim, who sang lead vocals. "My initial impression of her was that she was very good-humoured and a great bass player," Steve Albini, the recording engineer behind thousands of albums and the producer of Surfer Rosa, tells me by email. "And then when she started singing, my jaw kinda dropped. Her voice was so charming and effervescent." The Pixies would eventually be hailed as the band that ushered in the "loud-quiet-loud" sound that would dominate the next decade of rock music. Kurt Cobain told Melody Maker in 1992, "I wish Kim [had been] allowed to write more songs for the Pixies, because 'Gigantic' is the best Pixies song, and Kim wrote it." According to Pixies fan lore, frontman Black Francis was jealous of Kim's popularity and froze her out of the songwriting process. But Kim insists she never felt hamstrung. "I remember people saying stuff like, 'You must be sad because you can't sing more,'" she says. "And I thought, What a weird thing to think. Eventually I began to understand: they're saying that because they like my voice." But she was always satisfied with her role in the Pixies, playing bass and singing harmonies.
Besides, her own projects have always been the main event for Kim. In 1989, she and Throwing Muses guitarist Tanya Donelly started playing guitar in the studio together. They named themselves the Breeders; the word is a lightly derogatory term for straight people used in the gay community. "Back in the late '80s, there was so much shit given to gay people, but at the same time gay people thought heterosexuality was disgusting, and I loved that," Kim says. They recorded an album, Pod, in the UK with Josephine Wiggs and Britt Walford; Steve Albini produced it and has said he considers it one of his best works.
But in 1991, with Donelly focused on her new band, Belly, Kim asked Kelley, who had played guitar on the Breeders' Safari EP, to become a permanent member of the band. This time Kelley agreed. "The Breeders weren't one of those bands that had four members who all grew up as friends, formed the original line-up and stayed together till the end," Kim says. The cast has rotated, but she's stayed at the centre.
After a few hours of conversation outside the Mercado, we haven't made much of a dent in our slushy raspados. "It's like a gobstopper; it's never-ending!" Kim says, giving up. She has to decide whether to take some marijuana edibles back to Ohio for her father, 86, who has requested them because getting high is on his bucket list. Kim wishes she could join him. "I haven't had pot or any alcohol since 2002," she says.
Kelley went to rehab in 1995 after a heroin bust, but Kim never hit bottom in the traditional sense. "It just had gotten really tired," she says of her drinking. "Like, man, I'm sick of this." She can – of course – recall the list of songs she listened to during her pre-sobriety days when she was feeling especially low. "Lying in the Sunshine" by Free. "The Makings of You" by Curtis Mayfield. "For All We Know" by Billie Holiday. These days, caffeine is her primary vice.
Kim has transcended her tumultuous profession to a point where it would be perfectly acceptable for her to stop writing songs and get off the road, but she has never been one to sit around and soak up the accolades. When the Breeders first got big, she was hailed as part of a supposed new wave of women in rock. She had long been a fan of Talking Heads bassist Tina Weymouth and Pretenders frontwoman Chrissie Hynde, so she didn't get what the fuss was about. And she wasn't exactly eager to become a mainstream icon. "I know I come off lookin' like a fuckin' haggy housewife compared to all these other women in rock," she told Spin magazine back then, "and that's fine with me, man."
In their 1997 song "Cool as Kim Deal", the Dandy Warhols summed up her public posture as "I'd rather be cool than be loved." Albini says this is actually pretty true of Kim. "She has had no truck with the music business," he says. "She has not played any aspect of the game. She has just made music, and other people have had to deal with her music as she's made it."
After the success of Last Splash, the Breeders went on hiatus, and Kim embarked on a side project called Tammy and the Amps. (The name, she says, is a reference to the fact that she didn't have a band at first – she was just surrounded by amplifiers.) For the next few years, Kim worked on solo projects with a rotating cast of musicians but ended up scrapping every attempt at a full album. Eventually she decided it would be easier to tour under a known band name with a back catalogue, and the band released Title TK in 2001 and Mountain Battles in 2008 under the reclaimed name the Breeders.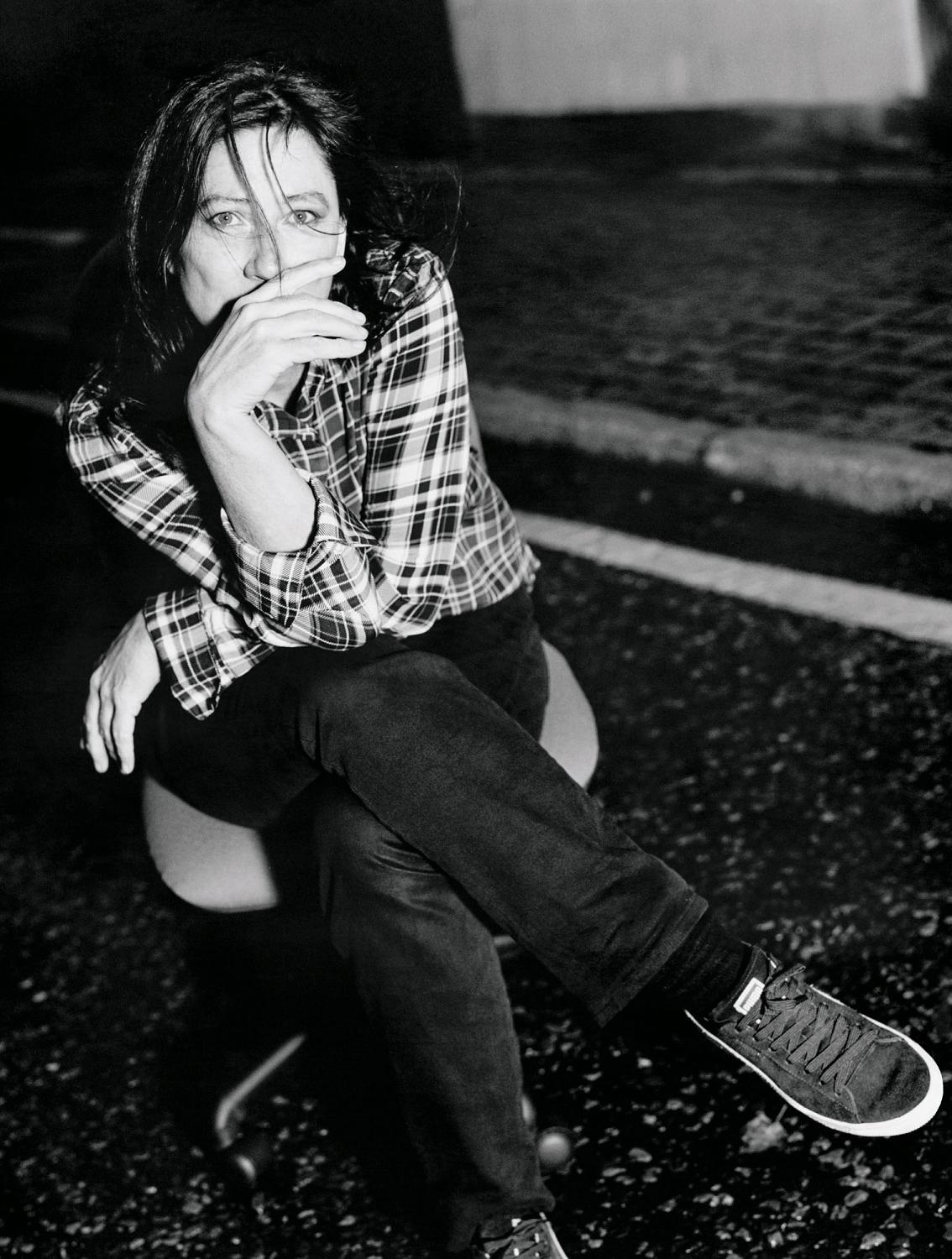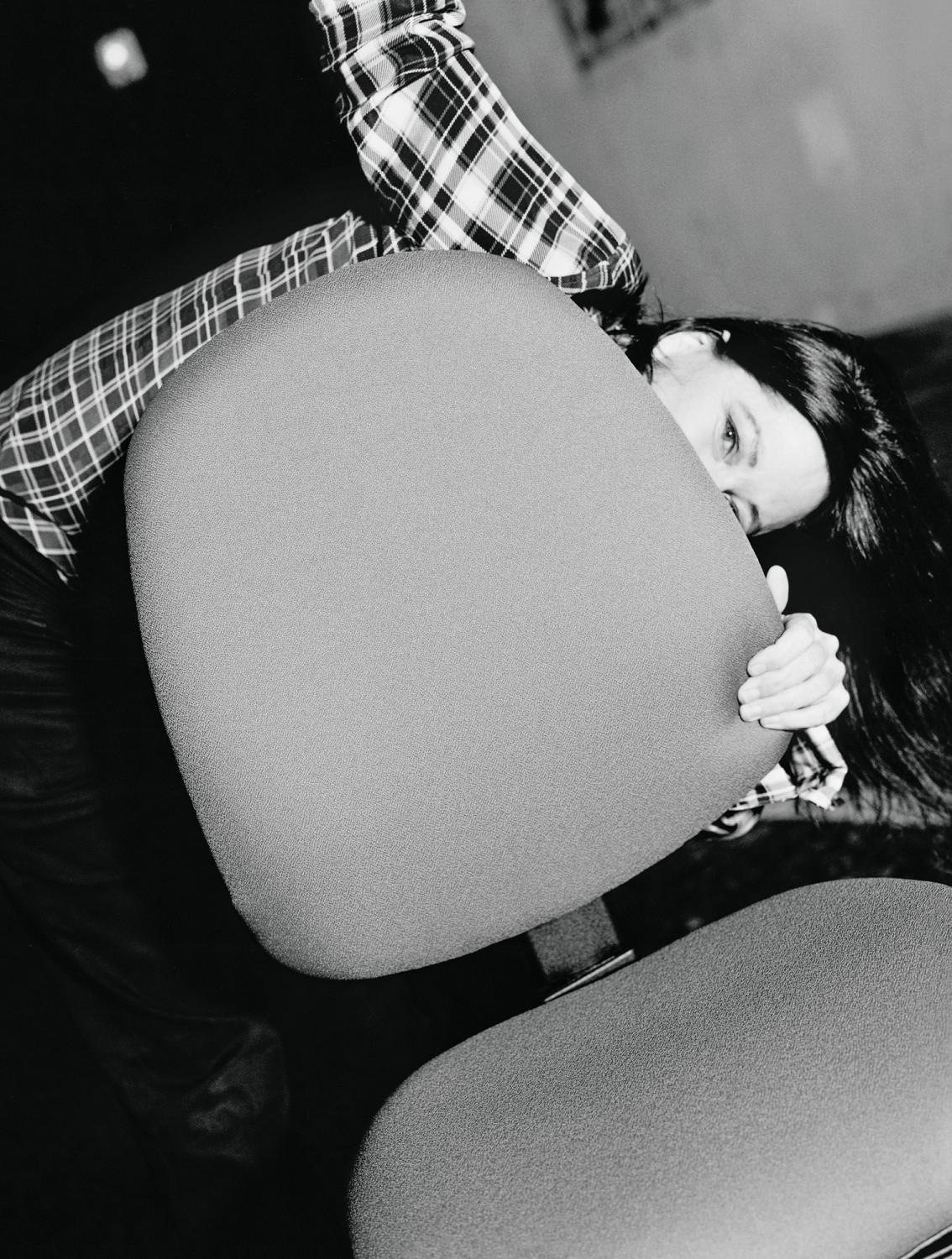 But unlike most songwriters used to fronting their own projects, Kim has always been happy to also play a supporting role for other artists. After Black Francis decided to reform the Pixies in 2004, Kim toured with them on and off for the next nine years. She genuinely loves the road. With each tour, she says, "You're so glad to start it. You're so glad when it's over."
By 2013, the Pixies were ready to record new music – except for Kim. "It was a natural end for me," she says. The album Head Carrier, released in 2016, was the band's first without her. It features a song called "All I Think About Now", which Black Francis has said is a thank-you letter to Kim.
If anything, Kim has become more productive in the post-Pixies era of her career. "The music she's making now is intensely personal," Albini says. "Now that she's liberated from contracts and other people's direction, she's not beholden to anybody." He says he can actually hear the difference in her voice, which "has a serious tone that wasn't there before." Kim shows up in the studio with extensive notes scrawled in Sharpie or lipstick, he says. "She's not precious, but she is meticulous. Her archive is going to be incredible."
Kim's house is a multistorey music-making space, full of reel-to-reel tape recorders and preamps and world-class microphones. "She's got this snake of wires that goes down her steps, through her laundry chute in the bathroom on the first floor, all the way down to the basement," her bandmate Jim Macpherson explains. Kim is often at her happiest, he says, "playing in the dungeon".
The house is big enough to accommodate out-of-town collaborators (Josephine Wiggs is an occasional guest), and it is close to both Kim's family and her local bandmates. Macpherson often comes over to watch football on Sundays with Kim and Kelley and their parents. "It's Ohio," Kim says. "If you want to talk to anybody, you have to talk to them while the game's on."
In 2003, her mother was diagnosed with Alzheimer's disease. "It's been a long path, but just in the last five years has it been where she doesn't really talk and doesn't really walk at all," Kim says. "I always thought Alzheimer's was just damaged up here" – she taps her forehead. "There are moments when my mom will laugh at a joke, and then we'll look at her. By the time she tries to say something again, the thought has gone and she'll go back to just staring."
Until recently, her mother loved to listen to Kim playing guitar and singing to her, songs like her hit "Cannonball". Then one day Kim brought her guitar over and started to play and sing, "and she just looked at me like, 'This stranger is making a loud noise.' It's like, OK, that moment's gone." She's quick to brush it off, to insist that I not sentimentalise these moments with her mother. But it must be difficult for her. A song from Kim's solo project in 2013 is about her mother's illness; the lyrics are poignant. "Are you my baby? / I have no mind / For nothing but love / Are you mine?"
Lately, Kim has been writing songs on the ukulele, sketching out the chords on her paper plates. "I can't wait to go back home to pick up the uke," she says. "And of course I'm just like, Why am I fucking picking up a uke? I don't want to be the ukulele-playing type of person." I ask what kind of person plays a ukulele. "They're always having a good day," she replies. "I don't know, it's all mellow."
She's headed to Chicago soon to play an annual holiday charity gig. Kim will be drumming in a supergroup with Wilco's Jeff Tweedy, performing a cover of the Cars' "Just What I Needed".
Until then, she says, "I'll be in Dayton, paper-plating my ass off."