Free.
Julie Cunningham's revolutionary style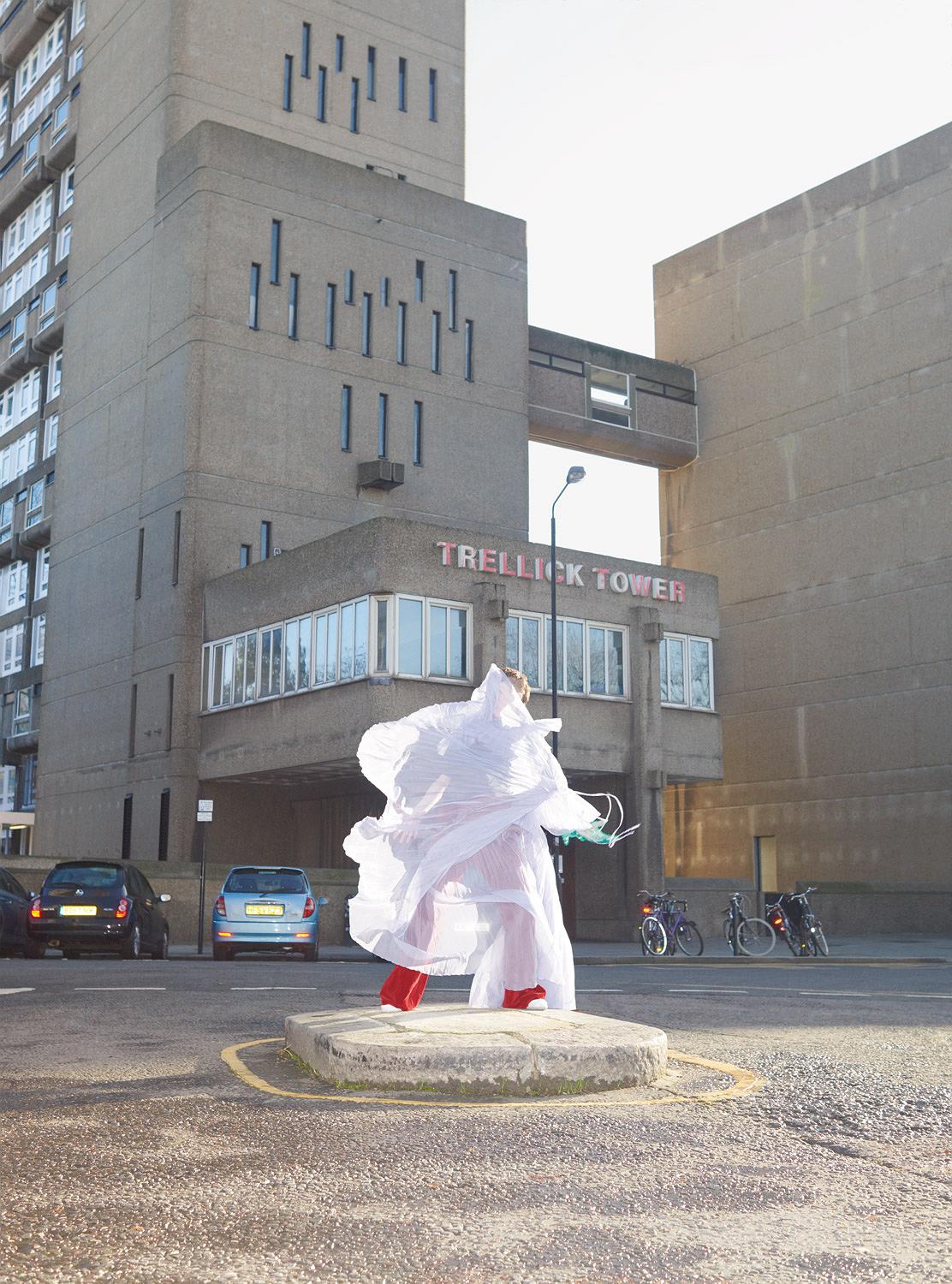 The cerebral shock of Julie Cunningham's dancing inspires fandom bordering on the fanatical. As an interpreter of Merce Cunningham and Michael Clark's highly modern visions for dance, the 40-year-old Liverpudlian's eloquence was second to none. Now, in launching an eponymous company, Julie is getting a chance to tackle the gender constraints that were so confining back in the corps de ballet. And while there are few words to express it, Julie's message is keenly felt in the visual language of the work.
"Now I'm a choreographer, I realise how important clarity is. I have to find words to explain something there are no words for," Julie Cunningham says when we meet in mid-December. "I'm trying to get people to understand what I'm asking for and why. I'm always amazed that people will go along with me, even though as a dancer I did it. I just think, 'What a nice thing for people to offer – themselves.'"
We are at Toynbee Studios, in Whitechapel, across the river from Julie's home in south-east London, where Julie Cunningham & Company is developing a new piece to music by the pioneering indie-classical composer Nico Muhly. It is part of a commission by the performing arts venue Sadler's Wells, for which three companies are creating works to accompany Muhly's genre-defying music. Julie will dance to Drones, music inspired by the constant hum of our domestic environments that Muhly has described as like "singing along to one's vacuum cleaner". Julie was made a Sadler's Wells New Wave Associate in 2018, but even so, this is a prestigious commission, and Julie is trying not to get "freaked out by that. You worry that your work will be seen alongside very established choreographers, and it's hard to stay cool."
Dressed in Lycra leggings and a loose cotton T-shirt, Julie's sinuous, muscled body is both revealed and obscured, their slight five-foot-five frame so eloquent it seems half Giacometti's "Walking Man", half elastic band. Julie, 40, identifies as non-binary but describes getting to this point as a slow burn. "Fifteen years ago nobody really talked about non-binary. So I felt like a kind of closet pioneer. I began to say I was genderqueer, but I didn't think about changing pronouns."
Nine young dancers peel off layers of winter clothes, stretch necks and limbs, arch feet. Vivaldi's "Gloria in Excelsis Deo" bursts out of a speaker with such exuberance that everyone laughs. The dancers come together in a circle and shake their bodies, taking their cue from Julie, who jumps about encouragingly and sings along. There is some giggling.
Vivaldi is replaced by the atonal, unpredictable string solos of Drones. Moves are tried and perfected and become sequences, until five pairs of dancers cross the room in a series of waves, bodies bending and falling into one another and out again. Julie occasionally surfaces from a place of concentration to ask if everyone is all right. These sequences are responsive to, but not dictated by, the music. Julie has jotted ideas down in a little black book that they sporadically refer to, "but things never turn out exactly as they were in my head," they say. The dancers grasp new moves with astonishing speed; Julie demonstrates, encourages and works one-on-one when needed. "The little potato move – is it like this?" one girl asks, and Julie watches before showing her again. Their authority is lightly worn. "I'm aware of experiences I've had that were very hierarchical," they explain. "It's about respecting how much people are giving. There is a lot of bullying in dance, though I hope that's changing."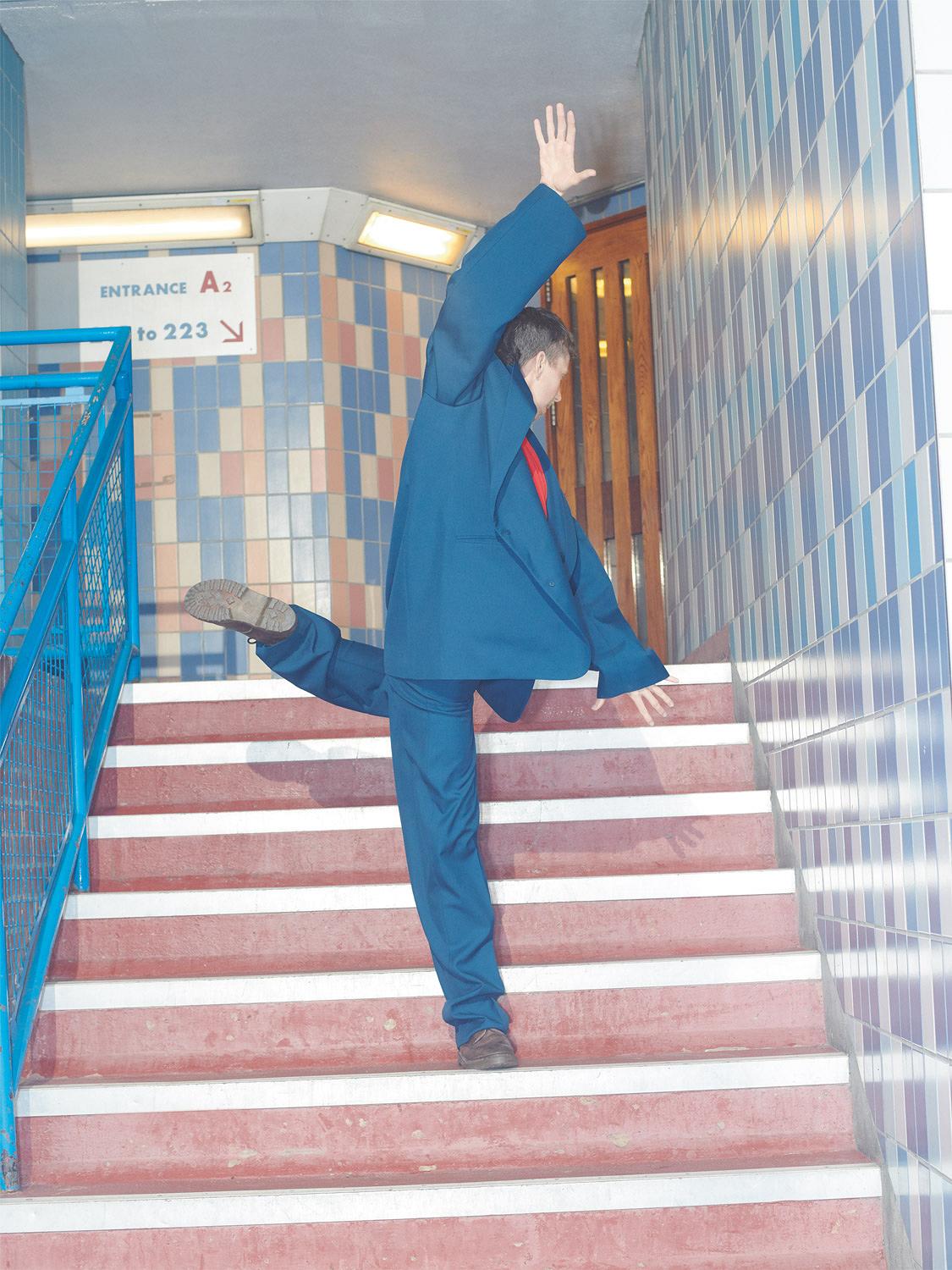 Julie was born in Anfield, Liverpool, and moved with their two brothers and parents to St Helens, 11 miles east of the city, when Julie was a small child. At six, they took after-school classes – ballet, modern, jazz and tap. Neither of their parents was interested in dance or the arts, and Julie only went "because a friend was doing it. I think Mum and Dad were pleased I had a hobby, but we were a working-class family and my mum wondered whether dance was a viable career choice."
Julie was sure their future was in ballet. They had watched The South Bank Show's programmes on the Royal Ballet principals Sylvie Guillem and Darcey Bussell and "thought they were amazing". But a Channel 4 programme on dance makers included a segment on Merce Cunningham. "No music in rehearsal! What is this?" Julie recalls thinking. "I wanted to write to him and ask, 'How do I join your company?'"
Nonetheless, Julie stuck with ballet because "I'd enjoyed it the most, so far" and moved to London at 16 to attend the Central School of Ballet, later describing the experience of being you and alone in a big city as "horrendous". At 18, they successfully auditioned for Rambert School. In 2002 Julie joined the ballet company of the Stadttheater Koblenz in Germany, where, they say, they danced Sleeping Beauty for six months as "a fairy in a tutu, hair in a bun".
Soon after leaving Koblenz, Merce Cunningham was on tour in Paris and Julie called the director of the understudy group to ask if they could take a class. He invited them to join the company in New York as an understudy for a six-week stint. They stayed for the best part of a decade.
Revered as the most radical dancer and choreographer of the 20th century, Merce Cunningham reshaped dance into a new art form, challenging traditional notions of storytelling, embracing technology, and collaborating with filmmakers, artists such as Robert Rauschenberg, and composers, including his lifelong partner, John Cage. Rigorous and physically exacting, Merce Cunningham famously did not give feedback. "Years would go by. You wouldn't know how you were doing; you just told yourself, 'I'm still here,'" Julie says. Merce Cunningham died in 2009, and Julie stayed with the company for two more years, until a chronic back injury meant prolonged time out.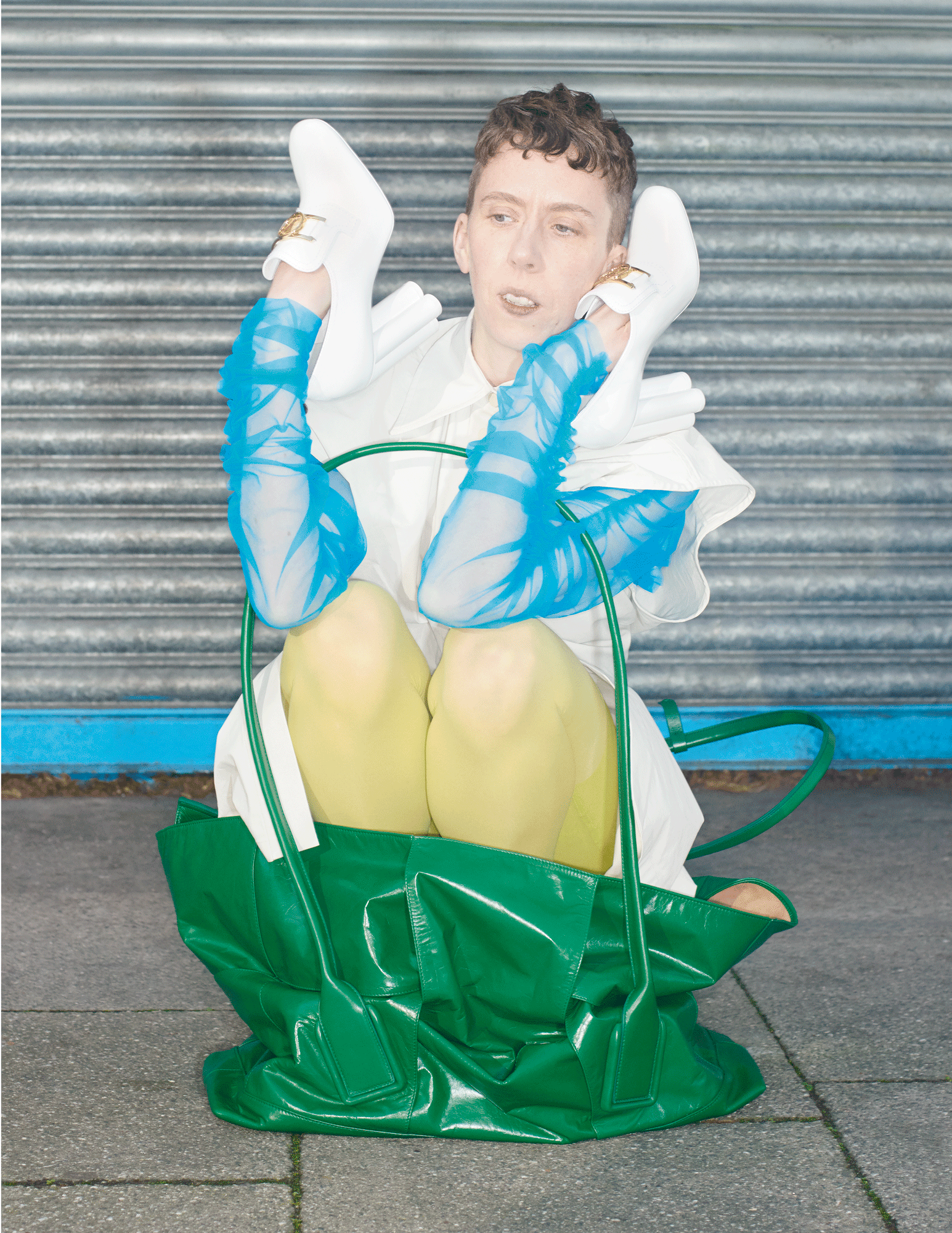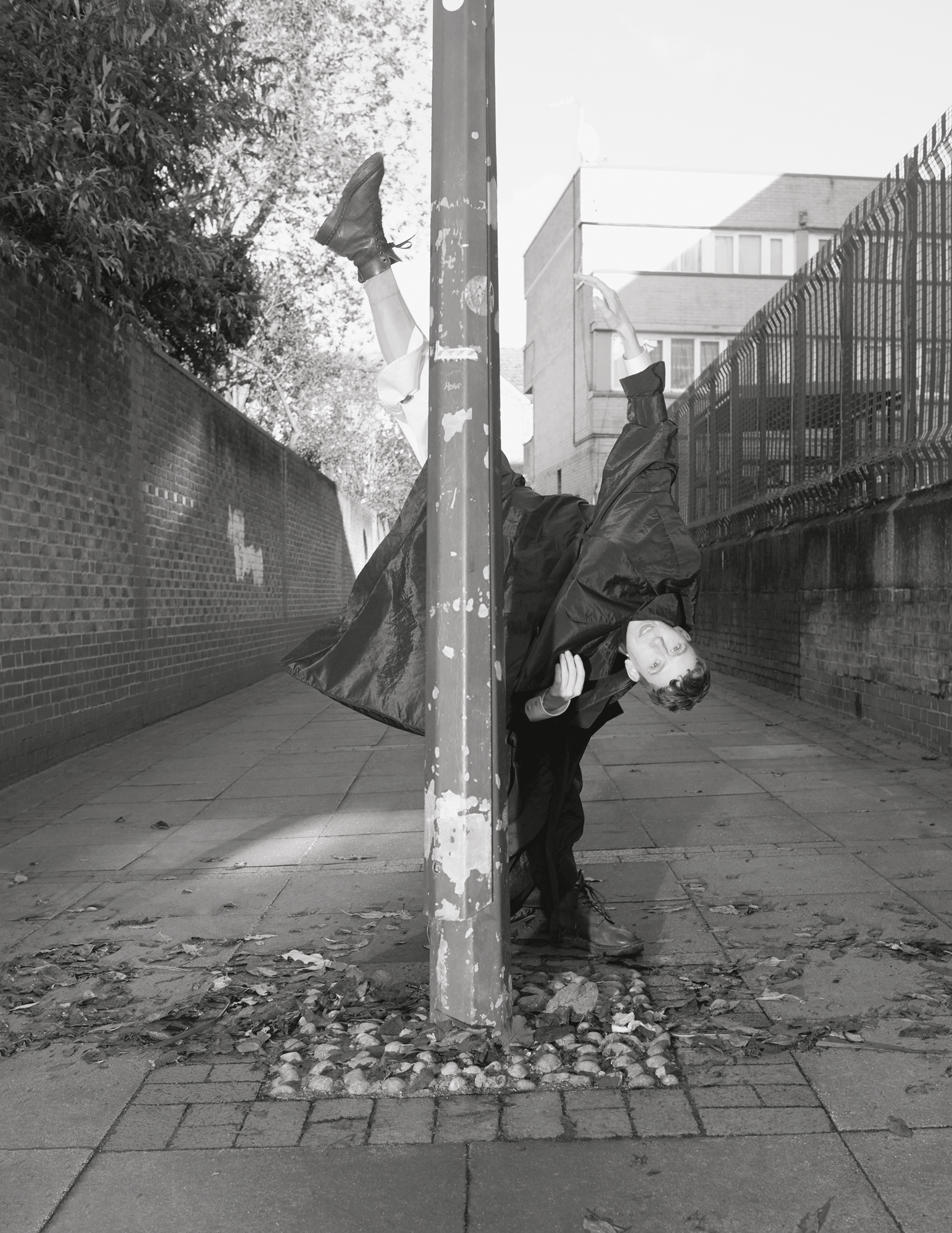 They planned to quit for good – they were already studying at the City University of New York. But the British choreographer Michael Clark invited them to perform, and "I got sucked back in. If there was one thing I wanted to do, it was dance for Michael." Clark's austere aesthetic, fine-tuned choreography and ravishing, provocative productions seemed tailor-made for Julie. They spent three and a half years with his company in London, earning themselves a National Dance Award for outstanding modern performance. But despite the privileges of working with such a talent, Julie says they still felt like an object at times – and makes an ironic lift gesture above the cafe table to illustrate their point.
We have met at Sadler's Wells, where their company is rehearsing today. Dressed in dance kit, Julie gives me a hug, asks for soya milk in their tea and insists on paying. Are they vegan? Can they eat as much as they like? Julie smiles. "I am vegan. I don't think too much about it. I just eat frequently, every two hours. If I'm working, I never eat a huge meal, just snacks."
"I know it can seem mysterious, but I don't think you need a language to understand dance."
Julie starts the morning with a warm-up based on Merce Cunningham's celebrated daily class. With elements of classical ballet and roots in Martha Graham's technique, the routine is like a physical meditation, Julie says. "It gets me from waking up unsure of whether I can dance to a place where I'm ready to work."
In 2016, as the first recipient of Rambert's Leverhulme Choreography Fellowship, which helps dancers become choreographers, Julie was able to launch their own company. It was only after they stopped dancing with Michael, they say, that they were "able to think about choreography properly. I wanted to see how I would move outside of someone else's ideas and structures. I'd absorbed Merce's language, Michael's language. And I'm still trying to break it all down, not to discard it entirely but to explore it on my own terms."
Julie Cunningham & Company's first two dances, Returning and To Be Me, opened at the Barbican in 2017. The latter had as its musical score a recording of the poet Kate Tempest reading from her book Hold Your Own, her take on the Tiresias myth. "We danced to her breath, the flow of the words," Julie tells me. "Kate is so musical, so rhythmical. But this was my first big piece, so my vocabulary was quite straightforward; I was working things out." Other productions have included one based on Sarah Kane's 1998 play Crave, in which four actors who spoke the words were paired on stage with four dancers.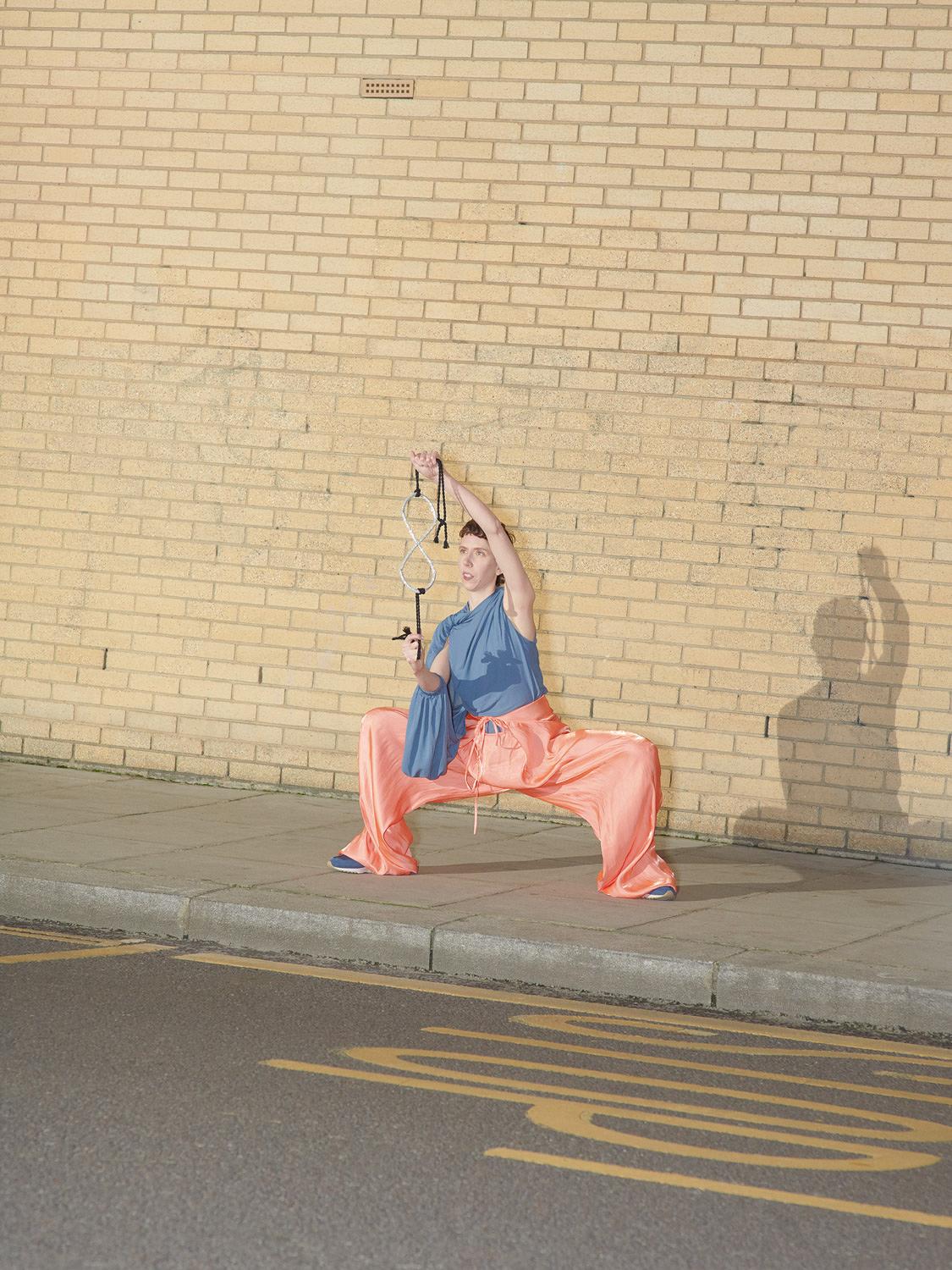 The power, energy and intellectual dynamism of Merce Cunningham's and Michael Clark's practices are evident in Julie's repertoire, but finding a "softness and ease" is what they are interested in now. Increasingly delicate, with exquisite sequences of jumps and turns that are unbelievably thrilling, the new work is nevertheless rooted in Julie's study of what it means to be in one's own body, and this is as political as it is personal.
The exploration and debunking of patriarchal structures and gender stereotyping are fundamental to Julie's artistic practice, but indirectly. "Ideas are there in the relational and spatial aspects of the work," they say. "I know it can seem mysterious, but I don't think you need a language to understand dance. Everyone has a body; everybody can feel." Equality is at the heart of the company's ethos, "so that any of us can do anyone else's part," Julie adds. "And you don't have to look like me doing it; you can look like you."
One of the most difficult things about dance, Julie remarks, is that you only get one shot. "People aren't going to come back. So the temptation might be to please. But it would feel like I hadn't done my work. I think it's demeaning to an audience to make things 'nice' for them."