Camilla
Nickerson
On what styling means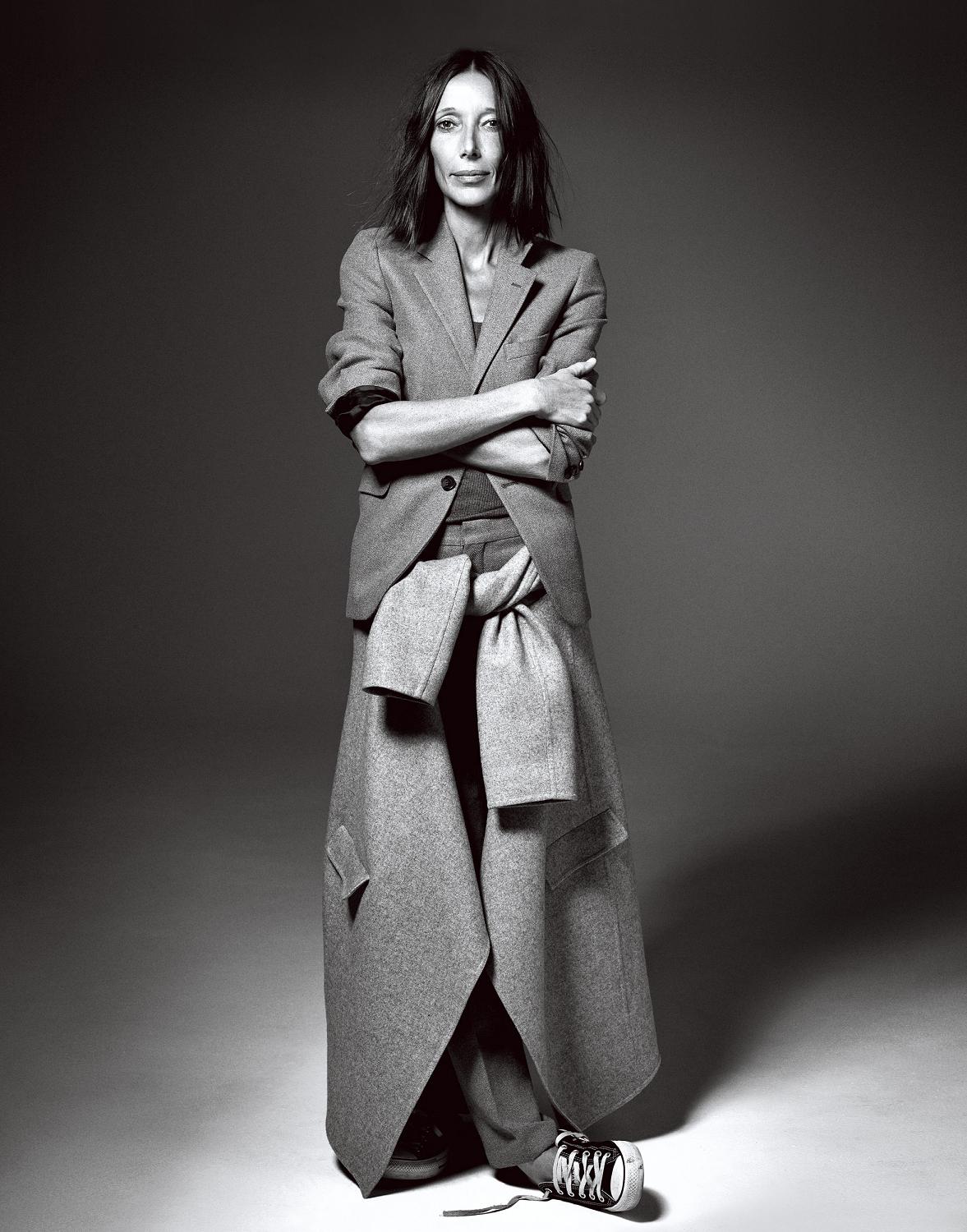 Fashion can be a self-regarding world, but Camilla Nickerson's vision roams far and wide. A stylist, image-maker and consultant inside the business, Camilla, who is 48 and lives in New York, is equally at home at an art fair, in the shed near her house upstate, or at the monster truck shows she attends with her teenage sons.
Though celebrated in the business, she takes nothing for granted, saying that after 22 years at US Vogue, it's still a privilege to work with Anna and Grace and a thrill being backstage at the shows with the designers at Calvin Klein, Alexander McQueen and Céline. They probably feel the same way about her.
Camilla Nickerson had a precocious, not to say unexpected, start in the world of fashion. "I was 14 or 15 and smoking a cigarette outside school when I was scouted by Edie Campbell's mother," she says of her serendipitous meeting with Sophie Hicks, who was then a fashion editor at British Vogue. Just days later, she was on a shoot, dressed in the baffling clothes of an unknown Japanese designer, one who would soon capture the industry's imagination. "Her name, of course, was Rei Kawakubo," she laughs. Modelling those daring Comme des Garçons outfits, Camilla was blown away to discover there was someone whose job it was to put the clothes together and coax the hair, make-up and photography into one coherent story. "The fashion editor wasn't even credited in those days, but I knew immediately that it was what I wanted to do," she says.

Nowadays those working in, or obsessed with, the fashion industry, know that Camilla Nickerson is revered; her work as a stylist is referred to in awed tones. In her 30-year career, she's progressed through the most prestigious magazines, adorning their pages with thoughtful fashion stories that reflect not only the finest clothes but also the times in which they were made. After starting in London at Tatler in 1982 (where she took her first tentative steps assisting fashion stylist-turned-architect Hicks and the esteemed fashion and art director Michael Roberts), she moved to British Vogue, where she became a full-time fashion assistant at 17. From there, she went to Harpers & Queen (where she assisted Hamish Bowles as junior fashion editor), and then to US Vogue, where she's been for over 20 years and is now contributing editor, after a stint at W magazine in between.
It was, though, in the more experimental context of independent style bibles i-D and The Face that Camilla's signature style began to flourish; she freelanced for them during the late 1980s and early '90s, a halcyon period of London street style. In 1992, she moved to New York, taking that iconoclastic spirit with her.
Looking back, Camilla says she hadn't a clue what she was doing when she started out, but her teen life had at least prepared her for it. "My grandmother left me an attic full of magazines and I'd always loved dressing. If I went to the local high street, which was Notting Hill Gate in the early '80s, there wasn't one clothing shop where everyone went. It was Portobello market or high-end – there was little in between – so you went to the market and would find something you loved and mix it up." She started out in the era when menswear stylist Ray Petri and his Buffalo bricoleurs were beginning to cross over to the mainstream. And in the vanguard of the designer boom was Camilla, putting her peculiarly London spin on fashion.
"I remember the first time I saw her, in the office at Vogue House in the early '80s," recalls the photographer Nick Knight. "I thought she was the most beautiful woman I'd ever seen, this dishevelled young thing, hair going one way, clothes the other, with twinkling brown eyes. She just exuded life and a love of fashion. She always looked incredible – she was the figure I was looking for. There was always the sense that the body didn't go together with the clothes; they were always almost falling off her. All the notes were discordant, yet they created this wonderful symphony."
Camilla has perhaps always been the best advertisement for her own work; she's noted for her personal style and unusual looks – all bones and angles yet curiously soft, with luminous light golden freckled skin. In February 1993, her face, photographed by Steven Meisel, decorated the cover of Italian Vogue. Strikingly slender and beautifully elegant, she has the look of a Giacometti sculpture. "There's nothing fragile about her, though," adds Knight. "Camilla's made of steely material." She certainly has a powerful presence. At a party (wearing an oversized army jacket over cigarette pants, a see-through black lace dress, or something architectural by Calvin Klein, a pack of Marlboro Lights permanently clutched in one hippy-ringed hand), she'll be quietly chatting in the corner, yet everyone in the room will be attuned like compass needles to her magnetic pole.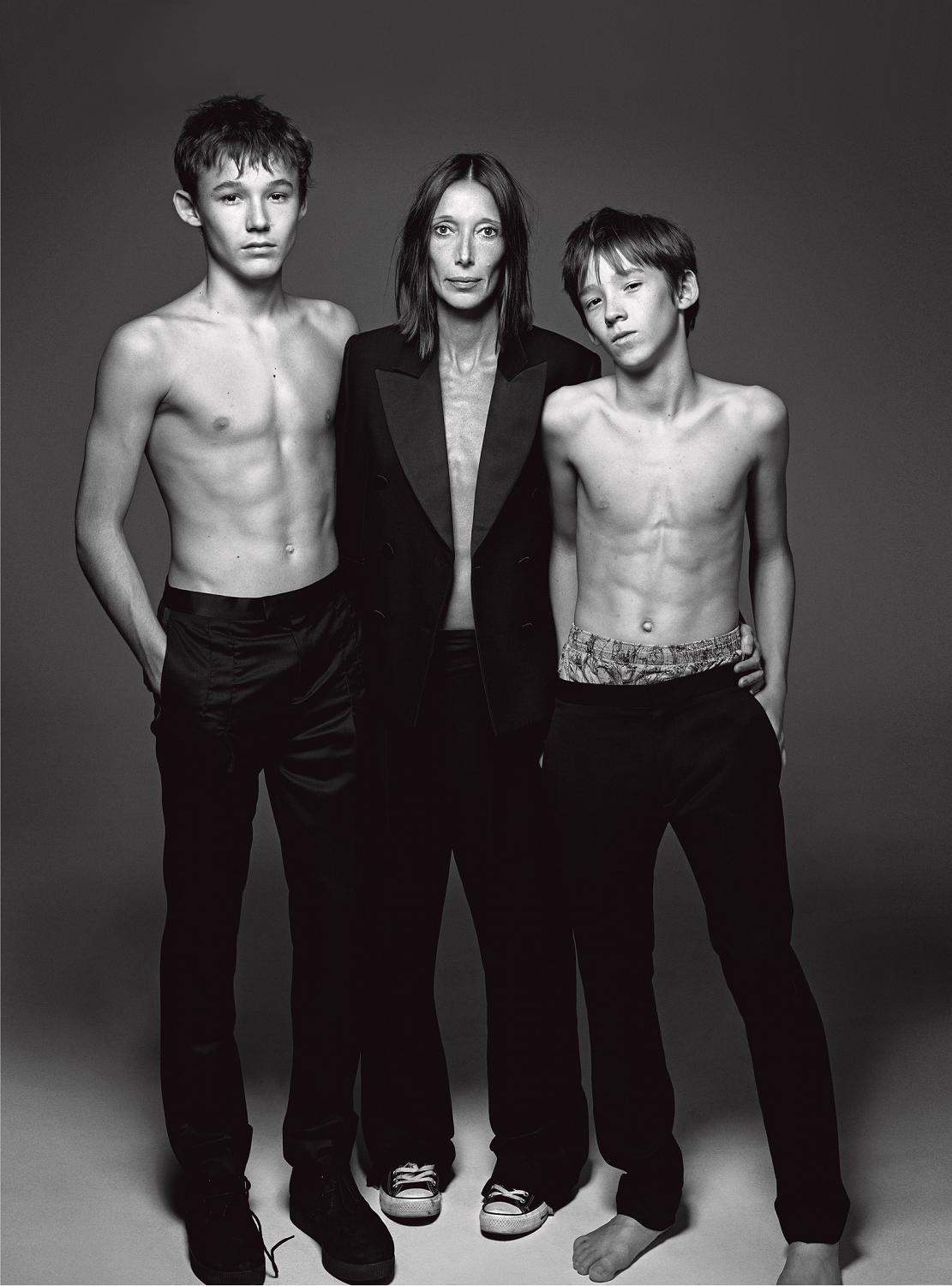 Getting dressed, she says, is a continual voyage of self-discovery. "I'd probably like you to think that I'd just thrown it on, but it takes time. I really enjoy finding out how, just by putting bits and bobs together, it can express how I feel." Besides which, she simply loves clothes. "I've kept the things that mean a lot to me: a vintage Chanel coat and a Mainbocher coat I bought with Hamish when I was his assistant; a Commes des Garçons dress I bought when I first moved to New York and Grace Coddington took me shopping." And she still wears them.
The imagery she's created as a stylist is notable for both defining the moment and withstanding the test of time. As the unnerving sight of Kate Moss apparently captured by surveillance cameras in Nick Knight's "Courrèges Edge" editorial for US Vogue in 1995, Camilla's photo stories are peculiar for their documentary agency in a field that is seldom concerned with realism. "I love that fashion can be a conduit for ideas," she says. "It's not just about clothes; there's always a message beyond an outfit, some kind of cultural comment. You might not be directly aware of it, but if it touches you, then something is being communicated. It's incredibly difficult to convey magic in a photograph with such an influx of images all the time, but when it does work, it really stays with you." Rarely has it been more important to provoke a visceral reaction than in the present digital age, she argues. "I kind of feel that everything's becoming a brand: Beyoncé calls herself a brand, Rihanna calls herself a brand, and I have my reservations about that. You need magic behind the packaging."
Camilla picks like a magpie from a vast sweep of cultural influences she's accumulated over the years, layering them up, adding the right clothes, distilling the whole into a single dynamic image. She's never lacked the confidence to do it her way. "I remember back in 1985," says Nick Knight. "She would have been about 19. There was a group of us in Paris for the Yohji Yamamoto show, and we had no money – we were staying in cheap hotels and eating frugally – but it was the most incredibly glamorous time. Even then, Camilla was so totally sure, self-confident and cultured."
Considering her upbringing, it's not that surprising. The grandmother from whom Camilla inherited her fashion magazines was a friend of the painter Augustus John and the photographer Cecil Beaton. Camilla's old-Etonian antiques-dealer father, David, ran Mallett's Bourdon House (in the 18th-century town house in Mayfair that's currently home to Alfred Dunhill) from the late 1960s until his death in 1995. He filled it with an eccentric mix of beautiful objects, from antiquities to carving knives and walking sticks that lured customers ranging from English aristocrats like Mark Birley to Bing Crosby and Bob Hope. Camilla's mother, Sara, continues to be a fixture on the Portobello Road antiques scene, where she's run her shop, Myriad, in Clarendon Cross since the '60s. There, Georgian glassware and antique mirrors with just the right amount of distressed silvering sit alongside beautifully weathered French garden furniture.
In 1988, Camilla gave up her comfortable permanent position at Harpers & Queen to work freelance as part of the cadre of photographers, stylists, make-up artists and hairdressers who were to change the face of fashion photography in the late 1980s and early '90s. These included the photo-graphers David Sims, Corinne Day, Glen Luchford, Mario Sorrenti and Juergen Teller; stylists Anna Cockburn, Venetia Scott and Melanie Ward; hairdresser Guido Palau; and make-up artists Pat McGrath and Linda Cantello. All are British except Sorrenti and the London-based Teller, and many of them moved to New York in the early '90s to make their collective mark in a more commercial sphere. The group introduced a disruptive new aesthetic that related to the realism present in art photography of the period, making previous incarnations of glamour seem outmoded and irrelevant. At the same time, the Seattle rock scene was emerging, with groups such as Nirvana and Pearl Jam and their stripped-back sound. Fashion and music converged, and grunge was the result.
Camilla captured the mood of those times in a 1996 book, Fashion: Photography of the Nineties, which she co-edited with her then husband, the curator and writer Neville Wakefield. Its editorial strategy was to juxtapose each fashion image with a counterpart from the world of art to demonstrate the influence of darker, subversive ideas on style photography during the period. Dystopian, often confrontational images by Araki, Nan Goldin and Cindy Sherman were published alongside the work of Sims, Day, Luchford and Steven Klein, showing in equal measure insecurity and anxiety on the one hand and joy and energy on the other.
"An awful lot of it comes down to asking one question: 'What would a woman wear?'"
A little earlier, a similar shift had emerged in David Fincher's 1990 video for George Michael's single "Freedom 90", a piece of work that bridges the gap between the dying days of supermodel glamour and the birth of grunge. (It's become a much-referenced expression of a fashion moment that ushered in the new era.) Filming in a dilapidated mansion, Camilla was the stylist who stripped the supers of their finery, dressing Christy in a bed sheet, Linda in a baggy jumper and Naomi in biker boots. Mario Sorrenti was a leading model at the time and featured in the video; Guido Palau, who is universally known by his first name only, styled the hair. It was the first time he'd worked with Camilla, and he says, "It's crazy to think we were part of what's become this iconic moment in fashion and video. All us young ones came together on that shoot, really."
In 1992 Camilla was hired by Anna Wintour to work at US Vogue as fashion editor; over the subsequent 22 years, she worked her way up to senior fashion editor, sittings editor at large and then contributing editor. One of her first shoots for the magazine was with fellow Londoner Corinne Day; they approached it in exactly the same way they might have tackled a story for The Face. "We had a very small budget, so Corinne came to stay with me," Camilla explains. "But she forgot to mention that she would be bringing her grandmother with her. So all three of us squeezed in. Those ridiculous living conditions became our inspiration. We photographed Lucie de la Falaise dressed in blankets, sweaters and nightdresses as if she lived in bed. Really, we were trying to find an anti-fashion way to dress. This was the beginning of the '90s, after all."
"There's a Britishness to Camilla's work," says Hamish Bowles, now international editor at large at US Vogue, "but not in a romantic or fantastical sense. It's more an edgy, street perspective that she brings from her engagement with the contemporary art world, which is leavened by an almost old-fashioned elegance that she had from the start. I learned very early on to defer to her impeccable taste." He mentions his favourite of her shoots: a Steven Meisel story published in December 1993 featuring Charlotte Gainsbourg and a then barely known Stella Tennant. "I found the clothes in shops that sold children's uniforms," says Camilla. "And Steven Meisel made the girls look so cool, awkward and beautiful, their bodies a little broken and fucked up." Bowles recalls, "It started off as a relatively straightforward coat story, and she took it to this demented Marchesa Casati, Bloomsbury, Little Edie place. When the pictures came in, I thought, 'Oh my God, this is never going to fly!' But Anna could see it was one of those rare stories that make you stop on the page." This, of course, is not always the case. "Camilla's 'uniqueness' certainly comes to the fore in editorial meetings," says Bowles. "She has an intriguing, lateral way of presenting ideas. Let's just leave it at that!"
For all the heft of Camilla's portfolio, and the many rock-star photographer names it contains, it takes some digging to unearth the full details. Unlike modern-day career stylists who constantly promote their advertising campaigns, consultancies and latest editorial coups, Camilla doesn't blog, Instagram or tweet from the front row, and there's very little cosying up to the famous for the camera in the relatively few fashion party pictures in which she appears. She's more likely to be found at a concert, gallery, museum or theatre with her teenage sons, Atticus and Jackson, who are now her strongest connection to the popular culture that's always informed her work. "It's great to see when my boys connect to clothes, or music or a book or play," she says. "When they get stopped in their tracks, it's exciting and inspiring."
Fans have set up a Facebook page devoted to Camilla's work, however. Alongside reviews of recent editorials, it features an advertisement for a job as Camilla's intern. There have been many assistants and interns over the years, and one day she'd like to set up a studio space for them all, she says. "I've been thinking about it for a while – how I could help them all. Back in my day it was in incredibly easy to have an idea, execute it, get it published, and that's incredibly difficult now. So many interns are hugely qualified, and I'd love to create a forum for them but I'm not sure how to do that yet – I'll find a way, definitely!"
Assistants help not just with her editorial projects but also with her collaborations with the designers at some of the most influential houses – Céline, Alexander McQueen, Bottega Veneta, Calvin Klein, Alexander Wang – on their catwalk shows and advertising campaigns. Operating in a world where, for many, the new is everything and the view can be self-referential, Camilla's on a continued quest to connect clothing with the world outside the business. Along the way, she demonstrates what a sustained knowledge of fashion looks like.
The biannual catwalk presentations are crucial to her determining a conceptual position around the collections that will take her through all the advertising campaigns and editorial shoots in the months ahead. "When I'm preparing for a designer's show, I try to think what I want to say about what's going on," she explains. "My role is to communicate that mood, either in the way a woman would wear a colour or texture or how she'd stand. An awful lot of it comes down to asking one question: 'What would a woman wear?'" Developing a story in real time and in the company of some of the best hairstylists, make-up artists, musicians and set builders in the business gives a fashion show the advantage over picture-making, she says. "It's easier to create a moment in a show than in a picture: when a piece of clothing, a pose, a song all come together, it sinks in. It's a strong message that has longevity."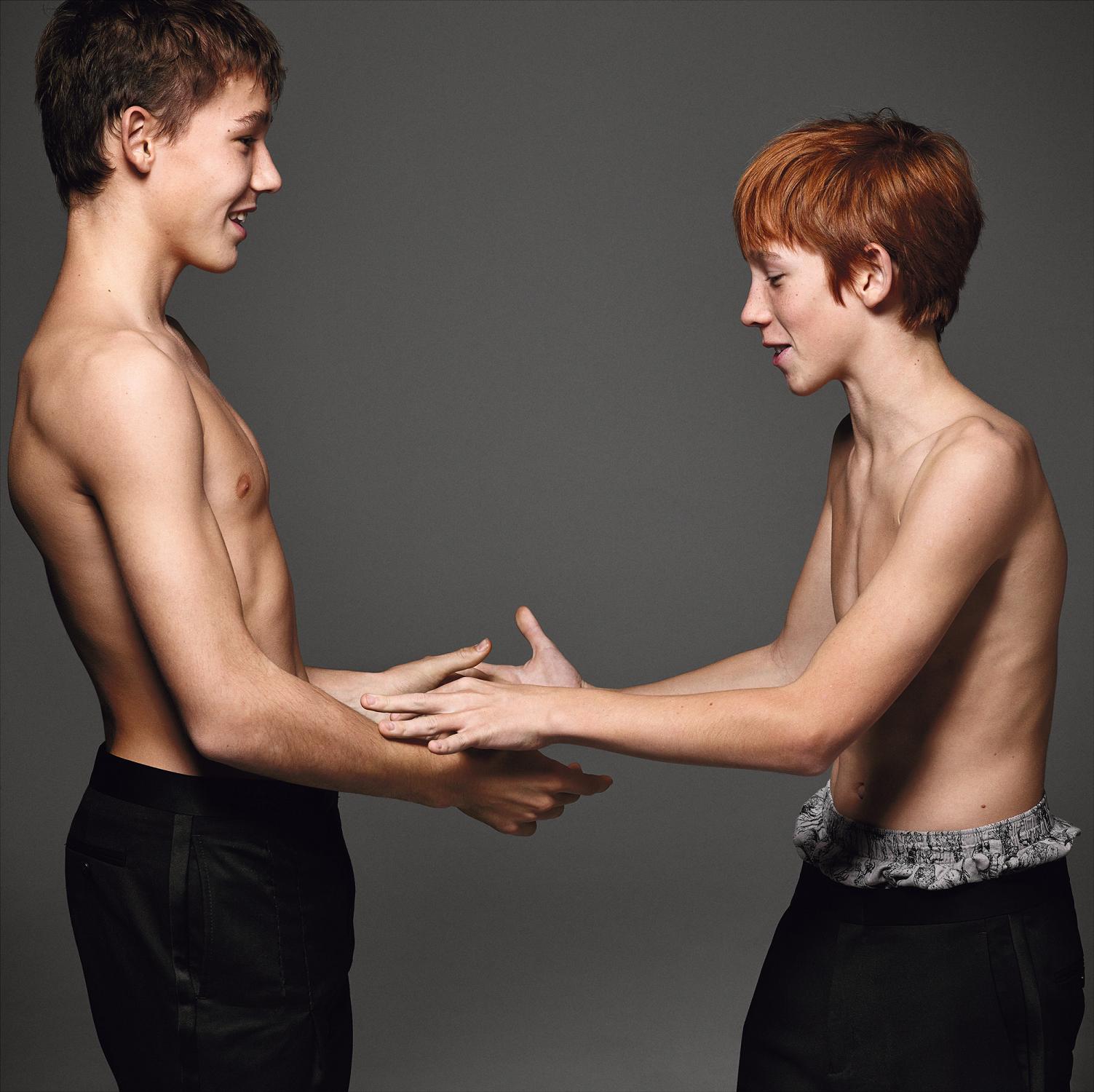 One fashion house that has used the theatrical power of the show to spectacular effect is Alexander McQueen. Its extraordinarily ambitious catwalk presentations have featured live wolves, simulated rain showers, wind tunnels, robots and a full-scale dance marathon. Since designer Sarah Burton took over as the company's creative director, the presentations have been less outlandish but no less emotionally charged. Camilla has been working with the designer since her first solo collection in 2010. "I remember the first time I met her," says Burton. "She was coming over for a meeting, and she'd been stuck on the runway at Heathrow for three hours because it was snowing, and she came out wearing an Alaïa dress and a Junya Watanabe military coat. She just looked so cool."
"A lot of people think a stylist's role is confined to clothes, but Camilla is a real storyteller," she continues. "There's an emotional feeling to her work that comes out of conversations. We'll talk on the phone, she'll send images, we'll send fabrics, then she'll ask questions, like an art director would. She's so in touch with nature, the art world and the everyday, and she brings all those elements when she arrives."
Camilla also comes with a vast range of visual references she's been amassing over the decades. "She always brings great research images to inspire us," says Guido, who's styled the hair for Alexander McQueen's shows since 1997. "Her role on a show is often to verbalise a designer's idea when they can't put it into words; she becomes a voice to talk to everyone else." She's also sympathetic. "People can be very numb to each other's feelings in this industry," says Burton, "but Camilla's very tuned in to how people feel. When you're making clothes with her, there's real emotion there. She believes in friendships and family – real things."
Real things include the big outdoors. "We spent a lot of time in the country when I was growing up, in the Norfolk Broads, where it's very, very still," she says. "My brothers and I were always in the woods, making dens." Her contemporary equivalent is a shed she's built near her second home in upstate New York. "It really is a shed," she laughs, "with a tin roof. I love it there, being out in the raw space. I think I'm quite a pagan at heart. We have raccoon and deer, and when we're there I'll garden, hike and ride. I'm very at home in a big, empty landscape."
Nevertheless, it is New York City that has been her principal home for over two decades now. "It's an amazing city," she says. "There's so much chat and ideas flying around. It's an incredibly positive place. You all start your day here against the beast of Manhattan, but you're all facing the same elements, and that I love." Not that she's become entirely naturalised. "Atticus and Jackson are always taking the mickey out of my English accent."
She adds that she "can't stress enough how important it is" to make an effort with her sons. She gets up at 6 every day to have 45 minutes to herself before they wake up. "It's case of constant juggling, but as long as you keep checking in on yourself – are you healthy, are you managing? – then you can correct any swing in the wrong direction." On days off, Camilla urges Atticus and Jackson to expose themselves to the widest range of experiences available, whether it's riding, go-karting or visiting the Metropolitan Museum of Art – "any adventure, really, to encourage them to see the world first-hand, high and low, with eyes wide open. It's much more stimulating than them receiving information from the Internet. I say to them, 'Go and see it, go and feel it. Do it!'" After all, it's what she did.