Allison
Janney
Her time is now – the unerring ascent of Hollywood's towering talent.
2018 is shaping up to be Allison Janney's year. With a truckload of awards for her performance as the ruthless mother LaVona Golden in I, Tonya, the actor's actor has at last received Academy acclaim. If Allison, 58, were to tell it, she was the girl least likely to. But her modest disposition belies a stellar 30-year career in television, theatre and cinema and a peerless technical range (think the sassy matriarch in Juno and whip-smart CJ Cregg in The West Wing).
Allison is happiest at home, though, with her three Australian cattle dogs or with her head in a script – or else dancing the Stewardess at one of her rollicking parties.
Allison Janney has always been a late bloomer.

She didn't get her driving licence until she was 17, a year later than most of her classmates in Ohio. She didn't go on her first date until she went to university. And despite auditioning from the age of 23, she didn't appear on screen until she was in her mid 30s. She got her first significant role – playing the quick-witted press secretary CJ Cregg in Aaron Sorkin's The West Wing – at 40. And it's only now, after decades of praise for her work as a journeyman actor in beloved films and long-running television shows, that she has received her first Oscar nomination. Allison is 58.
The nomination is for her heartbreaking portrayal of LaVona Golden, the abusive mother of the American figure skater Tonya Harding, in the darkly comedic biopic I, Tonya. Harding, an American prodigy who grew up in poverty, was banned from skating for life (and became a hated pop-culture figure) after her ex-husband orchestrated an attack on a fellow competitor, Nancy Kerrigan, who was clubbed in the knee before the 1994 Winter Olympics. Allison's performance, much of it delivered in a fur coat and saucer-sized glasses with a tropical bird pecking at her shoulder, has won her a Golden Globe and a Screen Actors Guild Award for best supporting actress, and a Bafta nomination. She is favoured by many to win the Academy Award in March.
But even before she became an Oscar frontrunner, Allison was having her busiest year to date. I, Tonya was shot in January and February 2017 in Macon, Georgia; in April Allison appeared in the revival of John Guare's Six Degrees of Separation on Broadway; and she continued to star in the popular sitcom Mom, which shoots in Los Angeles. It is hard to think of another actor working at her level in theatre, film and television simultaneously and earning accolades for each project. Allison cannot recall the last time she had a day off. "I know you've got to make hay while the sun shines," she tells me, "so I'm just trying to not be cranky and make the most of it, and try to enjoy everything that's coming."
We have met for a late lunch at Sportsmen's Lodge, a casual historic hotel in the San Fernando Valley that predates the existence of Hollywood, which is just over the hills to the south. Allison folds her lithe, six-foot frame on to an orange vinyl bench and tells me that her home (a white-brick two-storey residence she bought a few years ago for a reported $3.25 million) is in the hills nearby, and the Warner Brothers lot where she shoots Mom is also near. Today, far from the red-carpet promenade, she's relaxed in a loose black wide-neck top, soft black knit trousers and some cosy-looking faux-fur-lined sandals. "They're very LA," she says, wiggling her toes. Her voice, a honeyed alto, is both soothing and authoritative.
Allison is known for playing brash, opinionated women, which is a testament to her acting skills because she is neither of those things. Her demeanour is conciliatory. She tells me right away that she is uneasy about the fact that her moment in the spotlight has coincided with Hollywood's public reckoning with sexual harassment and assault. While she wholeheartedly supports the Time's Up movement and wore black at the Golden Globes in solidarity, she says, "I'm not very comfortable being a spokesperson for anything. I just get too self-conscious. Definitely I'm more comfortable with a script and a part."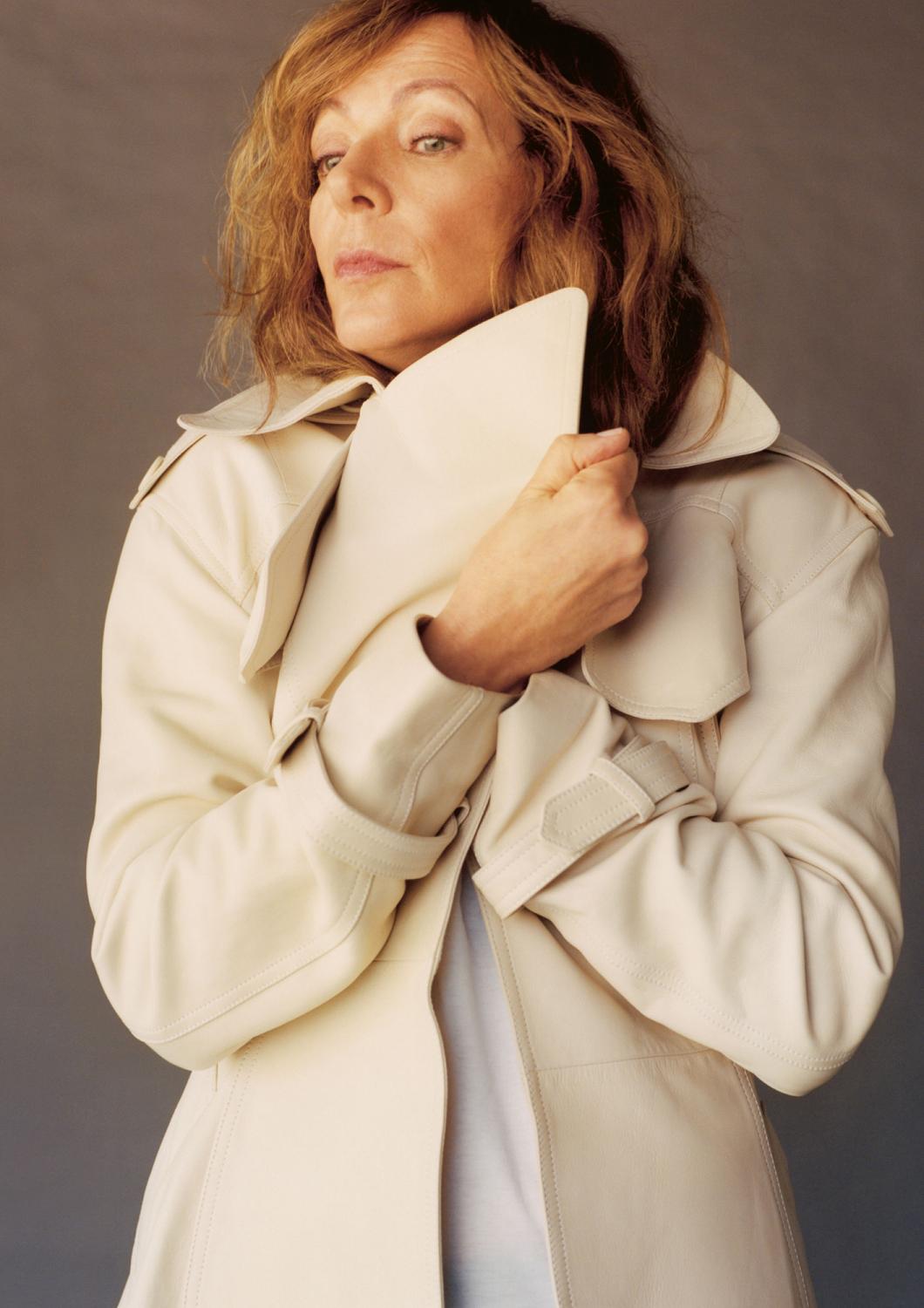 Lately, she's been having her meals delivered because of her punishing schedule (also, she confesses, she's not a great cook), which means she hasn't had to decide what to eat for lunch in a while. "I think I'm going to actually go for a vegetarian burger," she says. "Without the bun. They'll bring the bun, and I just won't eat it." When I suggest she just order it with no bun, she replies, "I'm going to try that. I'm going to be brave and have this burger."
Her approachable warmth is no act. Rather, she reserves her harshest criticism for herself, and, as a true master of her craft, uses that self-critical impulse to inform her performances – something she did in particular during her portrayal of Tonya Harding's overbearing mother in I, Tonya. "You skated like a graceless bulldyke!" Golden screams at her young daughter from the side of the rink, in between drags of a cigarette. The real Tonya later told Allison that her portrayal of Golden had been eerily accurate. "It's terrible to admit this, but I could connect with that woman, because that's who talks to me in my head," Allison says. "You know? We all have those voices that we use to shame ourselves, and we hate ourselves." Allison is simply better than most at knowing how to channel that voice productively.
Of course, it took her a while to hone this skill. She has been a slow starter since birth. Her November due date coincided with Thanksgiving, and her mother's doctor didn't want his holiday ruined. So he induced labour. "I wasn't ready to come out," she says. "I'm that way with a lot of things in life. I'm always digging my heels in. And then I warm up to the idea, and I'll go, 'OK, I'm here, I can do this.'"
She was born in Boston, Massachusetts, where her father, Jervis, was studying for a master's at Harvard Business School. After he graduated, the family moved to Cincinnati, Ohio, when Allison was seven months old, and then when she was five to the two-storey brick house that her great-grandfather had built in 1911 in Dayton.
(Her West Wing co-stars Martin Sheen and Rob Lowe also come from Dayton, a small working-class town in the south-west corner of the state.) Her father was the president of Dayton Hydraulic Company, and her mother, Macy, was a housewife who volunteered for Planned Parenthood and the Junior League women's organisation.
As the middle child between two brothers, Jay and Hal, Allison has "always been a peacemaker". She was always an observer, too. A Sunday-school teacher once told her mother that Allison wasn't playing with the other children, she was more interested in standing on the sidelines, watching the action. When she was young, Allison had been a figure skater, but after she shot up to her current height at just 12, hockey became her better sport.
"I've always felt glad that my mother made me take ballet and modern dance growing up," she says, "because I definitely know how to use my body, and the power a tall woman has walking into a room, especially in a pair of heels."
She dreamed of having her own sketch-comedy show like Carol Burnett, whose TV series The Carol Burnett Show ran for 11 years from 1967. "It just made me laugh, and to make people laugh is a great gift." And she was obsessed with Mary Tyler Moore, "a woman living by herself, divorced and starting her own life. I thought, That's going to be me." Allison's first stage role, aged 12, was as the undertaker's son in a school production of Oliver! She assumes it was because of her height that she was cast as a boy – foreshadowing many frustrating casting decisions that would be made in her 20s. "I was never the girly girl, and wanting to be," she says.
When Allison was 17, just after finishing school, she was outside at a party playing a game that involved balloons when the long strapless dress she was wearing ripped and started to slip off. She bolted inside the house but slipped and crashed into a plate-glass window, which cracked, fell and guillotined her leg. "I looked over at the band that had stopped playing, and everyone was looking at me, and I was, like, 'Keep playing, keep playing, keep playing.' I was so embarrassed," she says. Her older brother, Jay, who was at the party and knew some first aid, saved her life by elevating her leg and applying pressure. Allison spent eight weeks in hospital and was forced to delay her university enrolment by a year. While recuperating at home, she gained a lot of weight eating Oreos and drinking ginger ale. At her heaviest, she weighed more than 14 stone. (She didn't drop the weight until after she moved to New York in the 1980s, when "exercise became a thing".)


"I definitely know how to use my body, and the power a tall woman has walking into a room."
When finally, in 1978, she enrolled at the liberal arts institution Kenyon College, two hours north-east of Dayton, she chose drama rather than psychology or philosophy as she had planned. "I fell in love with the people at the theatre and the community that you have in the theatre," she says, adding, "I just was not a very good student." During her first year, Paul Newman, a Kenyon alumnus, came back to direct the premiere of the Pulitzer Prize-winner Michael Cristofer's CC Pyle and the Bunion Derby, in "this beautiful new theatre – it was a thrust stage, a gorgeous theatre." As part of the audition, Newman asked everyone to tell him a story in three minutes. Allison, who knew he was a racing-car driver, told a simple tale about her beloved navy blue Volkswagen Scirocco. She got the part and grew close to Newman and his wife, Joanne Woodward, during the production. "I loved the way that Paul directed," she tells me. Instead of barking notes at actors for all to hear, "he would come and put his arm around you and take you for a little walk. I thought that was great." Newman later told her she could ask him a favour any time. "I never called on that favour," she says, "because I could never think of what it should be."

It was around this time that Allison's parents split up. "It was pretty traumatic for me," she says. "I didn't see it coming at all." But although her mother and father keep separate homes, they never divorced and remain close friends. They supported Allison when, after graduating from university in 1982, she moved to New York to pursue an acting career. It was a dream familiar to Allison's mother. Before meeting Jervis Janney, she had been an actress in New York, and had at one time roomed with Rue McLanahan and Eileen Brennan, icons of the 1920s and 30s.
From 1982 to 1984, Allison took classes at the Neighborhood Playhouse, whose alumni include Gregory Peck and Mary Steenburgen. "I remember the first time I saw her act," her close friend Steven Rogers, who met her in her first year at the Playhouse and who wrote I, Tonya, tells me by phone. "Allison got picked to do an exercise, and she came in so emotionally powerful that I'm sure four or five kids quit in their heart that day." Every year the Playhouse gave one student a fellowship to study at the Royal Academy of Dramatic Art in London, and Allison won it in 1984.
But despite that early recognition, Allison struggled to get her career off the ground. "I just had so many tearful subway rides home after auditions," she says. Casting directors' rejections would play through her mind on a loop: You're too tall. You're not pretty enough. You can't play anything but lesbians and aliens. (This is funny to her now. "I have played some fantastic lesbians," she says. "I've not played an alien yet, but…") Her parents paid her rent and flew to New York to see her in every single off-off-off Broadway play. At one point, in 1990, frustrated by her lack of progress, she took a three-day test to figure out which other career she might pursue. The results recommended systems analyst. But shortly thereafter, she was cast as Kate Nelligan's understudy alongside Nathan Lane in Terrence McNally's play Bad Habits. One night, she was called to go on. "I remember how terrified she was. And I also remember how amazing she was," Rogers says. It's always when she's been just about to quit that something's come through, she says. "I had a friend who said, 'You're going to make it in spite of yourself, Allison,' which I always thought was really funny."
She was in her 30s when she landed her first proper acting job in 1993, playing a maid named Ginger in the soap opera Guiding Light. For the next decade she took bit parts on TV (including one in Law & Order, a rite of passage for up-and-coming New York actors) and in films such as The Ice Storm and Private Parts. In 1997, the screenwriter Aaron Sorkin saw her small role as a goofy schoolteacher in the political romp Primary Colors. "She made an immediate impression on me with a simple trip on a flight of stairs," he has said. Sorkin called her to audition for a new cerebral political drama he was writing for television, The West Wing.
Allison counts the moment she was cast as CJ Cregg, the acerbic press secretary who masterfully navigates the egos of the politicians she works with, as her breakthrough. "She's such a strong, important female character. I was so thrilled to be in her skin," Allison says. Bradley Whitford, her West Wing co-star, who also had a guest role on Mom last year, first met her at the table read for the pilot. "I was expecting her to be some sort of a cliché of a 'serious actress'," he tells me by email. "Allison Janney is not a 'serious actress'. She is a glorious goofball. I heard gales of laughter before I even saw her, and when I came round the corner into the room, she was guffawing so hard that she was doubled over, hanging on to a table for balance. She straightened herself up, unfurled her glorious lanky marionette frame, rocked on her heels and tried to stop laughing. Thank God, I thought, this is going to be fun." But Allison was serious about her craft. "There were a lot of good actors on that show, but I think everyone knew she made them a better actor," Whitford says. "She was incapable of a false note."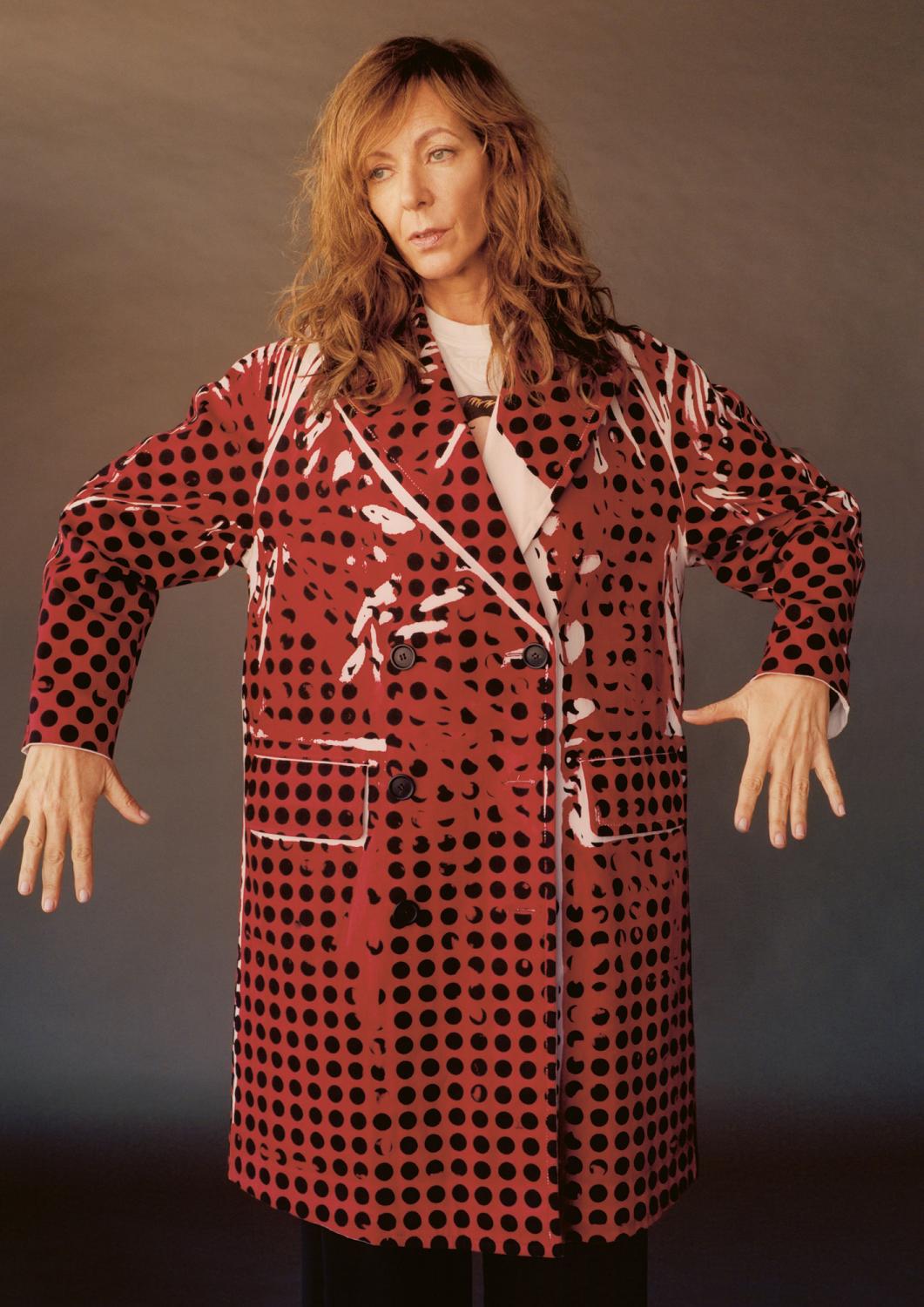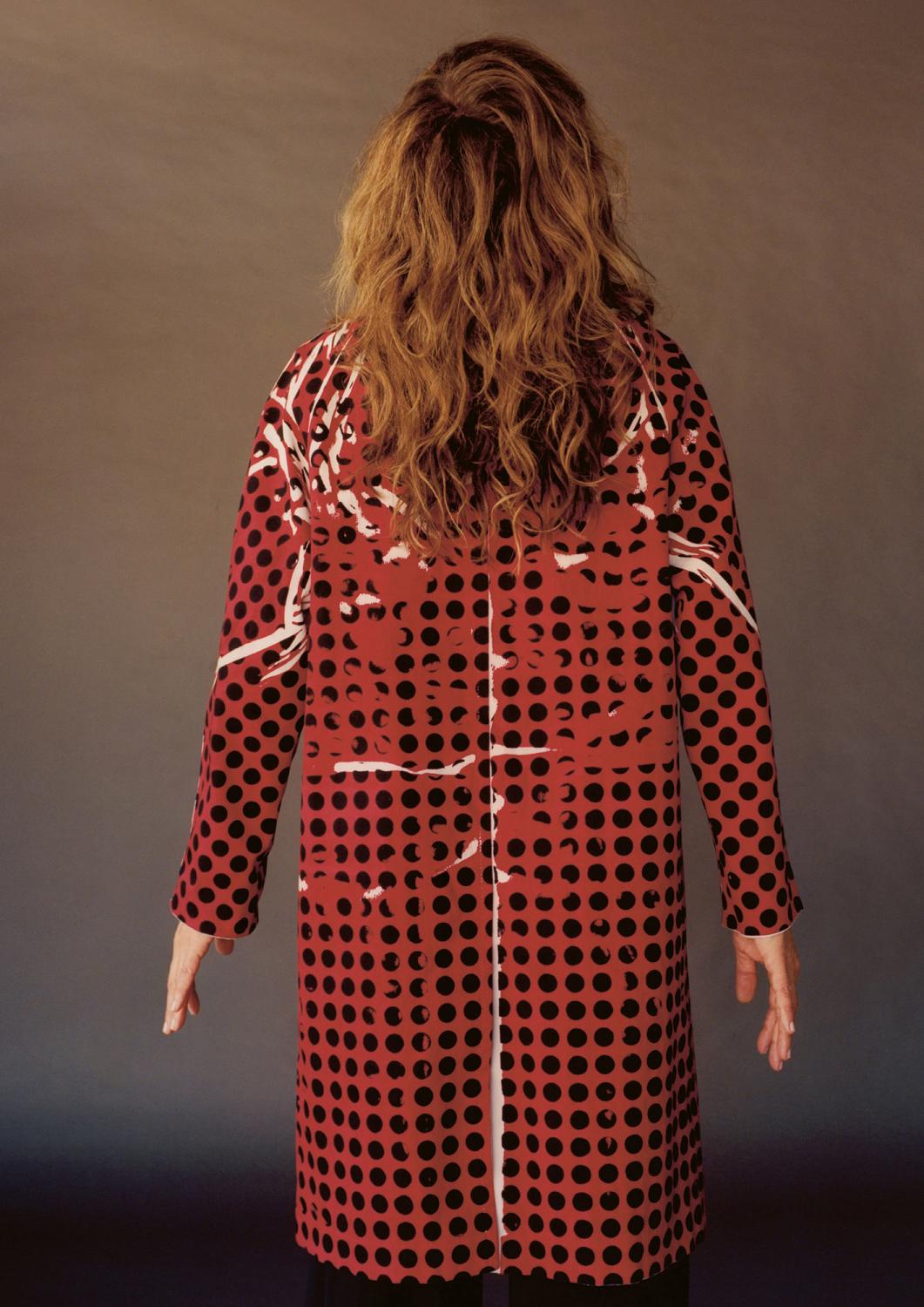 When Allison won her first accolade for playing Cregg – a Screen Actors Guild Award in 2001 – she said in her acceptance speech, "I'm so proud to be able to say it, and I'm going to say it right here: I'm Allison Janney, and I'm an actress." She tells me it was the first time she truly felt comfortable claiming her profession out loud. She went on to win three more SAG Awards and four Primetime Emmys for the part, and would later add Emmys for Masters of Sex and Mom. (She has the second most Emmy Awards of any actor ever, with seven.) At one time, the statuettes sat on a bookshelf in her kitchen. "When friends come over, they'll do crazy things," she has said. "I'll go to the bathroom and there will be an Emmy with a roll of toilet paper on the wings, or in the guest bedroom tucked into bed with a bottle of booze."
The West Wing established her as a television mainstay, but the hours were gruelling. "I didn't have any life outside of work for many years – all of my childbearing years," she says with a chuckle. "But I have always known that I never had a strong desire to have kids." Allison, despite being a serial monogamist who has received three proposals of marriage, has never tied the knot. She worries sometimes about growing old alone, she says. Her retirement fantasies are all set in the countryside – perhaps northern California or western Massachusetts – and she doesn't want to be there by herself. "So I either have to find my true love and make that happen late in life or face facts that it might be a little pied-à-terre in New York City." She is not in a relationship at the moment, and lives alone with her three Australian cattle dogs, Addie, Sippie and Dutch. (She came across Sippie and Dutch on the Petfinder app in 2010 when she was in Mississippi shooting The Help and brought them home to LA with her.) And she is close to her extended family. "I feel like I'm a mother to my niece and nephew and other friends and family members," she says, "and I certainly play a lot of mothers – women that are the glue that hold everything together."
Allison has always earned praise for minor film roles – a catatonic wife in American Beauty, a protective stepmother in the indie drama Juno – but her television success was slow to translate. She was continually cast in what she calls "the thankless Allison Janney roles," Rogers says. "In TV she could have Aaron Sorkin. On stage she could have Arthur Miller. But in movies she could never have that part." In hindsight, this was perhaps more about Hollywood's limited vision of a leading lady than Allison's talents. "She didn't rely on being the va-va-va-voom girl," Rogers adds. "She was 20 and she looked 40, then she was 40 and she looked 40, now she's 50 and she looks 40. So it all works out."
Since 2013, Allison has been Bonnie Plunkett, a recovering drug addict and alcoholic who bursts back into her adult daughter Christy's life in the multi-camera sitcom Mom. Together they navigate relapses, cancer, financial difficulties and their shared emotional baggage. This subject matter is familiar territory for hour-long dramas, but on Mom it's played to great comedic effect in snappy 20-minute episodes. Each programme – the 100th aired on 1 February – is watched by roughly seven million viewers. In the pilot, when Bonnie offers advice to Christy, played by Anna Faris, about how to stay sober, Christy responds, "Mom, I've watched you lick cocaine crumbs out of a shag carpet." To which Bonnie retorts, "It's not a sin to be thrifty, dear." Gemma Baker, Mom's co-executive producer and co-creator, appreciated Allison's comedic timing right away. "Very early in the first season, she brought the house down with one word: 'Hello'," Baker says. "We didn't intend for 'Hello' to be a funny line; it was just a greeting. But she got this ginormous laugh. Her ability to go from funny to emotional and back to funny in a split second is a big part of why our show is able to explore difficult issues."
Allison loves the pace of a multi-cam sitcom, in which each scene is filmed simultaneously from four different angles before a studio audience, who sit in front of the sets (laid out in a long line, like a series of life-size dioramas) and provide the laugh track. Allison doesn't like to watch herself in the dailies, but true to her theatre roots, she loves the live audience.
On set the week the Oscar nominations are announced, Faris addresses the 200-person audience directly. "I usually don't do this," she says, "but my best friend was just nominated for an Academy Award!" Over the next four hours of filming, we watch Allison nail her lines in scene after scene. Between takes, she waggles her eyebrows at the audience, mouths along to the lyrics to "Got to Get You into My Life" and, at one point, demonstrates her ability to generate a gut-busting laugh on command. "That's why she's nominated for an Oscar!" a delighted audience member exclaims.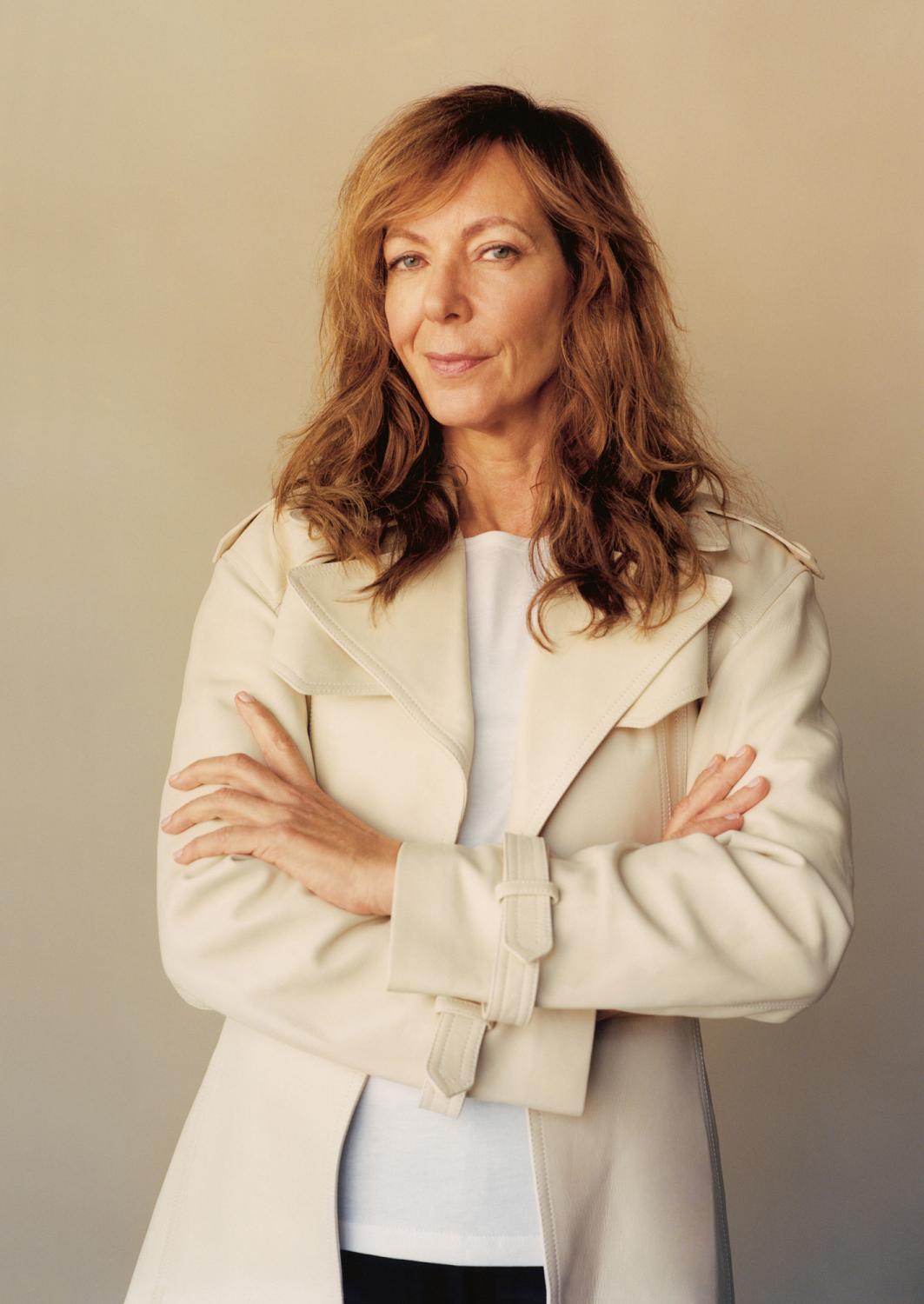 The mood of Mom is light, but the subject matter is often heavy – and especially close to Allison's heart. In 2011 her brother Hal committed suicide after a lifelong battle with addiction and alcohol. Mom depicts what Allison sees as the reality of recovery. It's a long road, but it can have its happy moments. Fans often approach her to share their sobriety stories. "Some of them are in tears, just very grateful to see a show like ours on television," she says. "It makes me feel like I'm doing exactly what I wanted to do – give people hope, take the stigma off recovery."
Last year, when Mom was between seasons, Allison starred in Six Degrees of Separation, in her first Broadway appearance since taking the Lily Tomlin role in the musical 9 to 5 in 2009. "I had to face an all-new level of stage fright that I never had before," she says, "because acting on Broadway is like acting without a safety net. When we do Mom, I can do the take over if I mess up." She needn't have worried. Variety praised her "wicked, smart delivery" and called her portrayal "uncommonly sensitive"; the Daily Beast called it "Allison Janney's triumph".
Allison was initially sceptical that she'd even land the role in I, Tonya. Her friend Steven Rogers had written parts for her before, but she'd never actually been cast. She told Vanity Fair last year, "We have this joke: 'And the part written for Allison Janney will be played by…'" But in 2016 Rogers called her to say, "I'm writing the best part right now. You're going to play a woman who's an alcoholic, and you're going to have a really bad haircut, and wear a fur coat, and have a bird on your shoulder." This time he got his wish.
Rogers and her other friends, some of whom had flown from New York to surprise her, threw her a party in LA on the night the Academy Award nominations were announced. "When I showed up at her house, it was packed with people, and everyone was thrilled," Rogers says. "And Allison was so happy. When you're nominated for an Oscar, they can't take that away from you."
Allison has been financially successful for a while – she reportedly earns a six-figure sum for each episode of Mom, and for years she's been the one to pick up the check after dinner with a group of friends – but receiving film accolades is a new experience. For her, the strangest thing about finding success at 58 is that she was absolutely certain this day would never come. "She thinks she's just lucky," Whitford says. "Which is insane." There was a time, early in her career, when she couldn't even bring herself to return a particular casting director's phone call. "I think I was afraid that I'd disappoint her somehow," Allison says. "It was just great that she had called. I definitely had some self-esteem issues that I had to deal with."
One thing she never had to deal with was the "casting couch" expectation that she perform sexual favours in exchange for roles. "I think I was too tall to mess with," she says. But she's heard enough stories, privately and publicly, to know that hers is a rare experience. Lately she's been saddened to read about abuses by colleagues she once admired, like her American Beauty co-star Kevin Spacey. And while she doesn't think such abuse of power will ever go away completely, perhaps we are entering a new era in which people will at least be held accountable for it, she says. "I worry, of course, that there will be a backlash against women in a lot of industries, where people won't want to hire us because they're afraid of what will happen." At the same time, she thinks the current movement has real power behind it. "I don't think it's going to fade away," she says. And she hopes it might eventually result in more women and people of colour getting into the writers' room and behind the camera.
Allison would like to see herself among them. "I'm intrigued by the idea of producing something, seeing if I can live on that side of the camera for a bit," she says. But, she adds, "I don't think I want to direct. You have to answer too many questions." Anyway, it's hard to talk about the future when this moment is so exciting. "It makes me feel different," she says. "It feels really… I feel very proud. And I can die happy now," she says, laughing. "Though I'm not planning that any time soon."