Vanessa
Grigoriadis
The unstoppable New York journalist whose most famous celebrity profile is the one nobody will ever read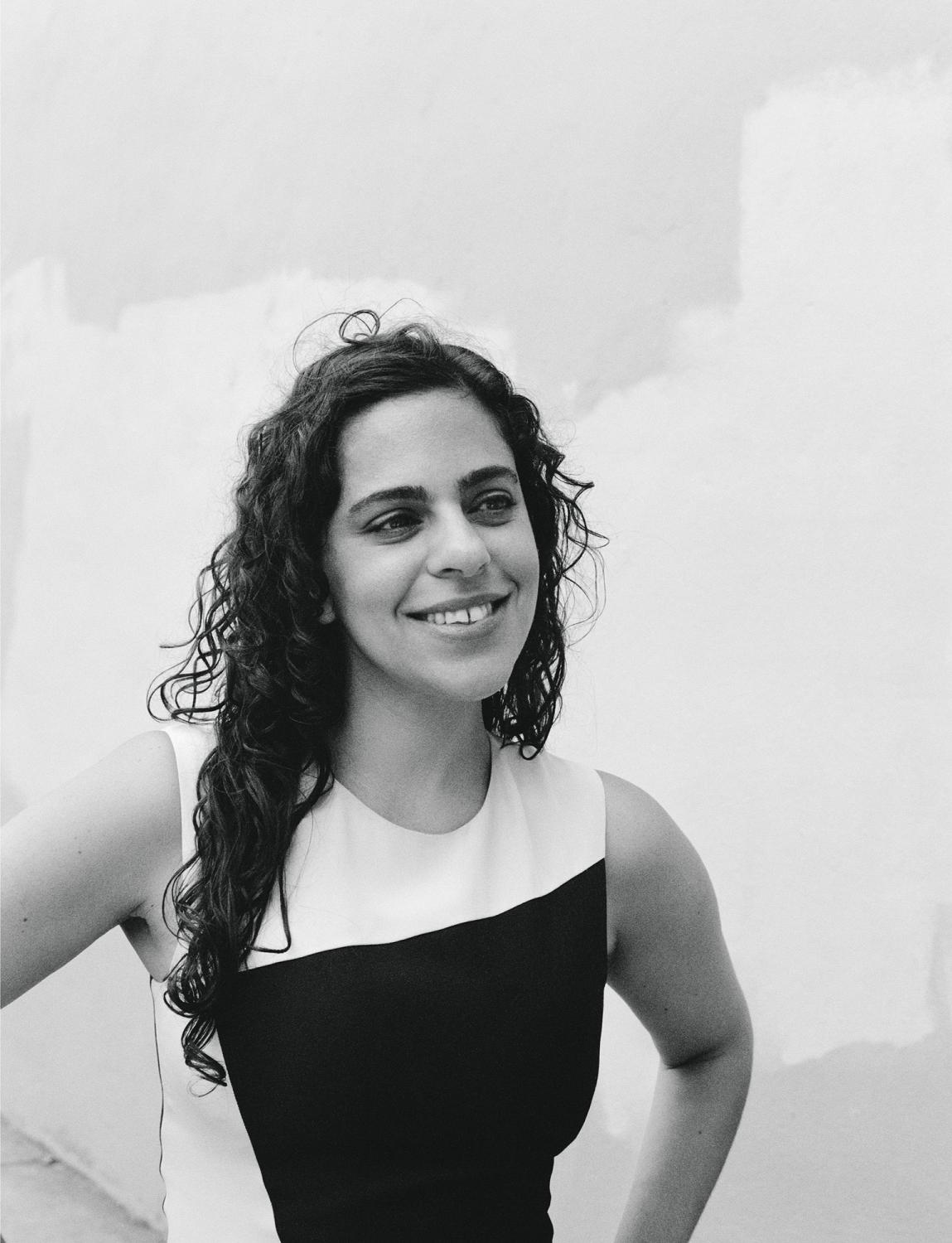 Vanessa Grigoriadis is New York's mistress of the long-form magazine article; her novella-length features pick apart everything from pop celebrity to the lives of eco-warriors. This year, Vanessa, 40, gained particular notoriety for her examination of Gwyneth Paltrow in a piece for Vanity Fair, which, after frenzied anticipation, was never published.
Vanessa believes good journalism is about truth and time and prefers to observe her subjects over several days. The place she most likes to conduct an interview is in the subject's car. Right next to them. With them driving.
Somewhere over the Atlantic en route to interview journalist Vanessa Grigoriadis, it suddenly occurs to me that I might be a little intimidated. I mean, she's a good writer – strike that: a really good writer – dangerous, beguiling and possessing amazing access to a world of celebrity that most British journalists only get to sniff at, like the kids from the Bisto gravy ads. She's published in the highest-ranking magazines – Vanity Fair, New York and Rolling Stone are just three of her regular gigs. And even those who don't know her name may well know some of the pieces she's written. It was Vanessa who documented Britney's meltdown in 2008, talked to Taylor Swift about sending 30 Valentine's cards in 2009 ("I didn't have that one special person"), and got Katy Perry to open up in 2010 about Googling herself and about Russell Brand ("I realised this man knew what would make me happy"). She's the all-seeing observer of the life of Justin Bieber, whom she met in 2011 and described as "cosseted and feral" three years later: "He's little Mr Big Man, the innocent boy turned de-virginator."
But more than that, it was Vanessa who was responsible for the most speculated-upon never-to-be-seen article of the past year and possibly ever: a Gwyneth Paltrow profile for Vanity Fair commissioned in spring 2013. This was the article Gwynnie told her friends not to contribute to (even those, like fitness expert Tracy Anderson, who hadn't been approached), and the one that in March 2014 necessitated an open letter from editor in chief Graydon Carter on why he hadn't published it after all. "Vanessa turned in her story at the end of the summer. And it was just what had been assigned – a reasoned, reported essay on the hate/love-fest that encircles Gwyneth Paltrow," he wrote with measured elegance. "I thought it perfectly explained the whole phenomenon. But it was such a far cry from the almost mythical story that people were by now expecting – the 'epic takedown', filled with 'bombshell' revelations – that it was bound to be a disappointment."
Apart from that one missing piece, readers can find Vanessa's writing all over the Internet as well as in hold-in-your-hand magazines. There's online video footage, too, in which a winsome Vanessa reads excerpts of her Justin Bieber profile to a group of underprivileged teens, nervously playing with the hem of her cardigan and stumbling over her words; an authoritative podcast in which she charts her career to an interviewer who's obviously a big fan; a frank interview where she talks about discovering her own bipolar disorder (she also wrote a lengthy piece in New York in 2004, eventually concluding she might not have it after all). And an excerpt from a Huffington Post discussion about the increased popularity of Molly (essentially a rebranded MDMA) has Vanessa the Amazon expounding on the legalisation of drugs with the fervour of a true libertarian. Which one will I get to meet?
The answer arrives in a dark and uninspiring downtown NYC bistro. Vanessa has chosen the most obscure table in the room, the kind suited to clandestine meetings of the extramarital variety. She's a little uncomfortable, but not because scandal is in the air. Our initial plan was to conduct our interview while wandering the streets of her SoHo neighbourhood, and as someone who knows the craft, she's helpfully worn a tweed jacket with a breast pocket to accommodate my digital recorder. But the weather has suddenly turned hot and muggy, and she's been boiled alive on the way here.
Nonetheless, she exudes the easy charm of the veteran interviewer: half humility, half engaged interest, all set off by a broad smile and damp brunette curls that resemble an '80s wet-look perm. "My husband was saying that I should shave the side of my head, get some gold earrings and wear a lot of denim," she laughs. She's married to the architect/set designer Craig Maldonado; they met a decade ago. "I kind of considered it – you know, that kind of uptown Puerto Rican girl vibe – but that's a costume and not who I really am."
Appearance is important to her, but mostly in a professional way. She borrows heavy-hitting labels from friends when she's required to interview designers – and she's done a few. "His stiff silver tie glitters like a sabre," she wrote of Karl Lagerfeld in New York in 2006. "His black leather gloves are good for murder." In the same publication in 2007, she remarked of the equally famous designer Tom Ford that he "doesn't sit so much as slither, shimmying his butt down low on his seat, propping himself up with his forearms, and looking out from under long eyelashes with a postcoital stare." André Leon Talley, another subject, complimented her on her Pierre Hardy shoes. It was, she tells me, "one of the only times in my life that I actually had somebody compliment my clothes in a passionate, smart and giving way. He's bitchy, but then he's super-kind." The rest of the time, it's strictly Normcore. "I'm a profiler," she says, "so I give a lot of thought to what I want to wear. And I've decided that I don't want people to see me in any other way than basic. I want to look basic."
From a fact-minded driven journalist, that comment seems a little fanciful. For one thing, she's attractive, petite and big-eyed with clear olive skin. She looks younger than her 40 years and has all the vivacity of a diminutive Minnie Driver, with a narrower jaw. She's not basic at all. And bearing in mind all those varied Internet performances, she's quite a chameleon too. "I'm half and half," she admits. "That's what works for me psychologically in life – being half bourgie, half super-alternative; half public school, half private; half insider, half outsider. That's how I'm comfortable." She pauses. "Just don't put that I'm a poseur. I grew up thinking that being a poseur is, like, the worst possible thing. It would kill me if people thought that I was a poseur."
A poseur, to be fair, probably wouldn't spend the best part of a year researching a story about eco-radicals, as Vanessa did. Rolling Stone published it in June 2011. "I killed myself on that story that nobody's asked me a question about since," she says. "I sank six to nine months into it, and I got crazy documents that nobody else had, and it was just like it never happened. But I feel you always have to work hard, because you never know what might happen. It's also just in my personality to be very 'I won't feel good today unless I try my best.'" Her long-term friend Deborah Schoeneman, a TV writer whose portfolio includes episodes of Girls and The Newsroom, says, "Vanessa is the hardest-working journalist I know. She really throws herself into every story. She gets totally immersed in her subject. She'll read full books about a subject that aren't even on topic for the story she's writing. Every story she writes is like a dissertation."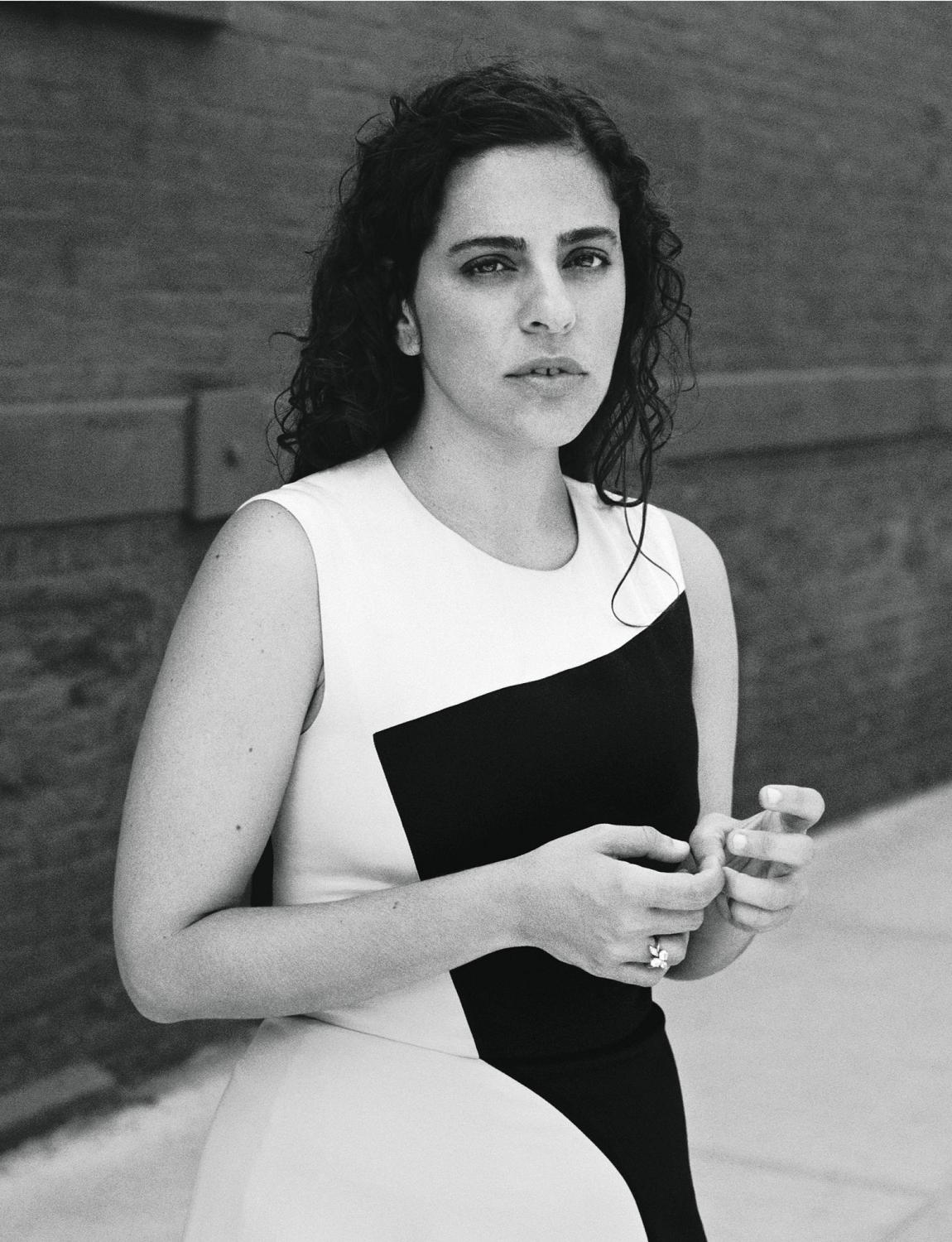 Vanessa has a point, of course: most of us are more likely to pay attention to her access-all-areas celebrity pieces. "Rolling Stone really whetted my appetite for doing long profiles – and then also satiated my appetite to a degree – because the access is so sick," she says. "It's so amazing. You're backstage, you're in the Escalade, you're in their house, you're enjoying the fruits of their fantasy life – you're eating at the tree. I interviewed Usher, and he invited me to sleep over in his guesthouse. I spent three days with Taylor Swift – I went to three cities with her. So you get to see all of that, and you start to say, 'OK, so now, that's your assistant, right? But she's really your friend from high school. And there's your mom – she used to be your manager, but she's not any more. And there's your real manager, who is super-fucking-smart.'" Perhaps we should relish these pieces even more than some of us already do while we still have the chance. "I got super-into the celebrity thing," she says, "and then, just the last couple of years, I kind of feel it's hard interviewing people. It becomes very boring."
It's no coincidence that Vanessa landed at New York's top titles. She grew up in the city, on the Upper West Side, ten blocks away from Lady Gaga. ("She completely turns the page on the last decade's era of bimbodom, taking back the limelight from women who made their careers by admitting that they had nothing to say, like Paris Hilton and Jessica Simpson," Grigoriadis wrote in New York in 2010 as she meticulously detailed her former neighbour's rise to stardom.) Her parents, Michael and Mary Grigoriadis – respectively, a Rutgers computer science professor originally from Istanbul and a painter of pattern and decoration who's second-generation Corfiot – were keen to assimilate and to give their only child the best New York had to offer. Vanessa obliged by being precocious and a performer. "I played violin from when I was five," she says, "and flute and piano. I carried on playing violin until I was 25. I did a lot of ballet." She had a chance to train professionally under the celebrated African-American choreographer Alvin Ailey. "But my parents said no. It would have meant stopping school. I grew up in a very pressure-cooker, academic environment, and looking back on that, I do not necessarily want it for my child now that I'm a mother. It was too competitive, too hard." (Her daughter, Olympia, is 2. "We wanted a name that was Greek," she says. "But we did not want a name that was associated with a horrible legend in which the child was raped by her father, so we had to think about it.")
After majoring in English at Wesleyan University, a private liberal arts college in Connecticut, Vanessa landed an editorial assistant's job at New York in 1996. It was there that she became the sidekick of photographer Patrick McMullan, then, as now, documenting the well-trodden party circuit of the city's glamorous elite. "I found myself at these seriously exclusive events, and Patrick would be like, 'Mayor Bloomberg! This is Vanessa Grigoriadis. She's from New York magazine and has a question for you!' And suddenly I'd be interrupting a conversation between him, his wife and Jennifer Aniston, just to ask him something banal like 'When was the last time you took the subway?' It was so horrible that I almost loved it. Once you're done, you're so pleased with yourself for having done such a horrible, scary thing. And also, because it was my first job, I kind of relished the challenge."
She went on to write features that she now describes as a pastiche of Tom Wolfe and Tina Brown muddled in with her own experiences on society's front lines. "Tina Brown's big trick was always to start a piece at a party, making the reader feel as if you're there with the writer and wondering who's the centre of attention. It was like juggling all these characters, as if in a play, and it's easy to establish that kind of voice if you've been there yourself. But very few people do it now, because it's actually quite uncomfortable."
Rolling Stone first asked Vanessa to write a profile in 2003, on Jessica Simpson. Reading her work now is like feeding your face with popping candy: it crackles and fizzes with a manic energy that instantaneously draws you in and occasionally leaves you open-mouthed. "I like exclamation marks!" she admits. "I like that Tom Wolfeian punctuation full of weird dashes. Very conversational and energetic – I want energy on the page." She's since hopped from one blazing star to another, in between producing authoritative pieces on everything from the pill to the new psychoactive drugs available in her own New York neighbourhood. "Vanessa doesn't write stories to make friends or get free stuff or even curry favour," says Deborah Schoeneman. "She writes to tell the best story possible. She's interested in the truth." She also has that perfect zeitgeist mind that the best journalists possess. "When she did that story about publicists, our boss was livid that none of us had thought of it," says another journalist from a rival newspaper, referring to a particularly claws-out 1998 New York piece about a coterie of Prada-wearing, celebrity-seducing publicists who seemed well in control of Manhattan's social scene at the time – or "seven very young, very ambitious women who are taking their turn as the latest divas of the demimonde", as Vanessa had it down.
Vanessa is unequivocal about her goal. "I want my stories to be talked about," she says. To that end, she's fallen out with plenty of publicists, but she believes it's the subjects who should be wooed, not their representatives. "I do feel that the only way to approach an interview is empathetically and compassionately, and if you don't do it that way, you're not going to get anything," she says. "I do not ask inappropriate questions or things that are below the belt. I want to feel that I understand the person. I don't want to upset anybody." She believes in "phone reporting, lunches, long-term sources and good access". Her favourite tricks for getting beneath the skin are to ask a subject to recount their childhood, always a mine of information, and to watch them drive – an unbeatable up-close captive situation.
But mostly, she says, it's all about time. "Katy Perry… I wrote a long profile of her for a cover of Rolling Stone, and I really spent a long time with her. The piece that I wrote is very lively, because Katy's persona is lively. But that was not what Katy was like for most of the time when I was with her. They sent another writer from Rolling Stone to interview her for another cover after that – she did very well on the cover – and he came back with someone really solemn, dour, downbeat, quiet. It's only if you spend enough time with Katy Perry that you're going to get through Katy Perry the businesswoman who doesn't want to sit down with you, and on to the other Katy Perry below the layers of the onion, who's fun, silly and making little jokes. That version's more like the one you see when the cameras are on, and she's like, boom! It's a shame people are willing to do six-page stories based on one hour's access."
Not that things always go according to Vanessa's plan: a Shakira profile, for example, that she wrote in 2009, didn't. "The experience of putting that piece together took years off my life," she says. "I had to argue and defend myself. It wasn't my fault – the dates had gone wrong and she was about to go into the recording studio and didn't want me there at all – and I had to 'make it right', as we writers say." The piece came out as a standard, suitably positive piece. "When you see Shakira with her assistants, just sitting on couches like you and I, but Blackberrying or iPhoning – they're sitting there making multi-million dollar deals. Just sitting in the lounge of a recording studio, three women. Shakira's a badass businesswoman. She's really tough. But she was nice to me."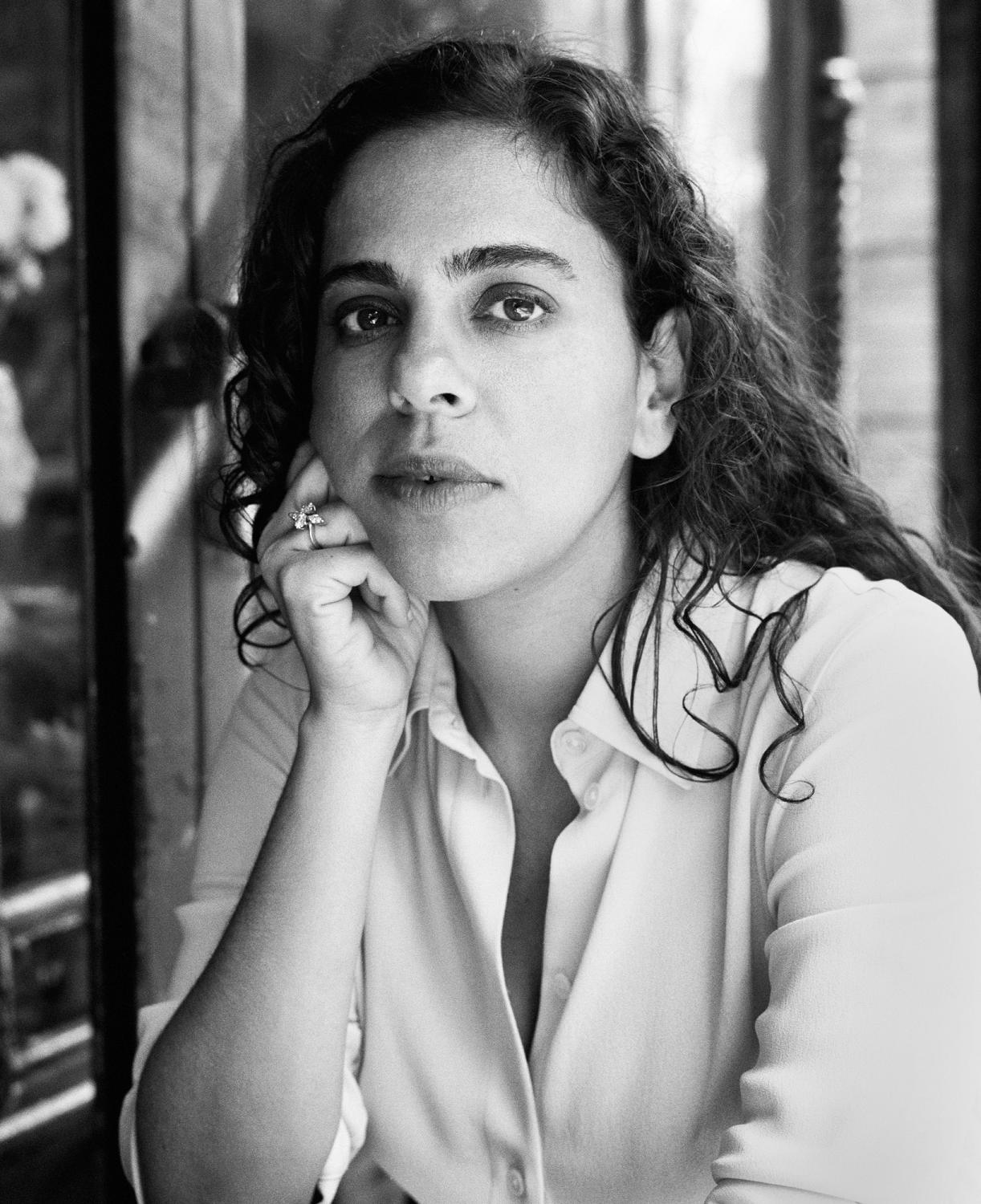 When Vanessa couldn't get personal access to Britney Spears (a hanger-on asked Vanessa for $2 million for an introduction), she darted all over LA after her prey, at one point describing her as "an inbred swamp thing who chain-smokes, doesn't do her nails, tells reporters to 'eat it, snort it, lick it, fuck it' and screams at people who want pictures for their little sisters."
But it is perhaps the Internet that's the greatest enemy of the long-form profile: the time it takes to report and write a piece is immense compared to the ease with which it can be plagiarised. "We go through insane fact-checking processes on magazines," says Vanessa. "But digitally, people don't. Their answer to a lawsuit is to take it down. There is no way in which you can look at the power struggle between print and online and think that print has come out ahead in any sort of way. Our stuff is being stolen and re-appropriated by countless different blogs. If a oneindia.in rewriting of your story comes up first on Google, when somebody wants to look up that story, from then on oneindia.in gets that revenue. How is that even fair?"
Once upon a time, it took someone with the right access and a tape recorder to go and sit at the Chateau Marmont to talk to a celebrity. Now anyone with something to sell can avail themselves of the available media. "Nicki Minaj is a great example," says Vanessa. "She's on her social media feed, she does enough TV, she puts out images of herself constantly wearing crazy things, she has her videos, whatever. Now when she goes to do an interview, it's, 'We're going to ask your Twitter followers to ask you questions and then you can answer them.'
"She is a great untold story that personally I wanted to do about a year ago when she wasn't hot, before she went from zero to 100. But I think that, sadly, it's unnecessary for her to do an intimate, revealing portrait now. And anyway, she's in the urban and the rap game, and it's all about monetisation. And her attitude may be, I'm going to monetise this fucking story – I'm not going to give it away."
Besides, Vanessa says with a sigh, the medium is the message. "So if the cell phone is the medium, who's going to read the 8,000-word story? Like three people… I've got to get off my ass and write a book. That's what I think, if you want my honest take on it." And with that, we leave the restaurant.
Vanessa's SoHo walk-up is a typical New York apartment, small though not claustrophobically so, with bare brick walls, battered clubman armchairs and some houseplants that could do with watering. The living room is littered with the kind of plastic toys that would only appeal to a toddler. Olympia is at day care but firmly present: a diminutive outfit closely resembling a tutu is draped over the end of a sofa. Vanessa rolls her eyes in resignation. "Yes, she's nagging me to start ballet too," she says, and sheds her Sherlock-like tweeds with a sigh of relief.
This is where Vanessa works, creating prose that keeps her editors happy. "Sometimes when I get a first draft, I want to kiss her sentences, they can be so damn good," says Sean Woods, deputy editor at Rolling Stone. "She's a fearless, relentless reporter, then a graceful, elegant stylist." She often lies on her belly, tapping on her laptop, with a Diet Coke at hand in case her energy levels flag. "Though I'm a lot more self-disciplined since I had a kid," she says. "I used to spend 48 hours writing and thinking about nothing else, but now I'm pretty good at working normal days and switching on my laptop again after 9pm when things quieten down." Her output is still prodigious, and although she may only have one or two bylines a month, her articles are hardly snippets, with word counts often rivalling the length of a short story. Plus, she normally works on many pieces concurrently, researching one, transcribing another and writing a third.
Like many profilers, she equates the writing process to solving a complicated mathematical equation, hopefully emerging with a piece that feels symmetrical in its perfection – only then is she satisfied. "I'm a Virgo and such a crazy workaholic psycho-researcher psycho-perfectionist that I annoy everybody at the 11th hour trying to rewrite passages that I think should be better. But I want to have my voice; it's all I really have." She says she makes a decent living from her output. "But I'm not a rich woman." She laughs.
Vanessa married Craig Maldonado in September 2006 in East Hampton, New York. They'd met at a Manhattan dinner party in 2004 and then again shortly afterwards at the Burning Man festival in Nevada. "There was a visceral feeling that we really liked each other," Vanessa said in a New York Times piece about their wedding, which was later pilloried on Gawker. (It got the site's prize for most annoying romance in the paper's Vows section that week. "Don't you hate these people?" Gawker asked.) Craig works on his own left-field projects and previously designed sets for photographer David LaChapelle's elaborately staged images. "She and Craig live a fairly bohemian lifestyle," says Deborah Schoeneman. "They're more interested in art than commerce. Most of their friends are creative types doing work they respect. I don't think she's dazzled by money and power."
"I'm a Virgo and such a crazy workaholic psycho-researcher psycho-perfectionist; I annoy everybody, rewriting passages that I think should be better."
Until recently, the couple have split their time between Los Angeles (his base) and New York (hers), with a two-year stint in Maui in between while Craig was converting a former nudist colony into an off-grid ranch for LaChapelle that now resembles something off the set of a latter-day Magnum P.I. "I loved it," Vanessa says of Maui, "even though at the time we lived in a 200-square-foot cabin and it was all solar-powered with just a golf-cart battery as a backup. I almost wish I could have had my baby there and been a bit of an earth mother." Craig confirms it: "Vanessa can be bourgie, but she's pretty rugged too. In Maui, she adapted pretty well, because she always knew it was temporary."
But permanency finally beckons. By the time you read this, Vanessa may well be hanging the drapes – should Craig agree to it – in her new home, a converted steel-fabrication garage in Brooklyn's Red Hook, a sketchier neighbour to hipster-central Williamsburg. "I'm really excited," she says about the move. "Craig is very alternative in the way he looks at life and how to live, whereas I'm the one who wants the latte and the creature comforts, so the location's a pretty good compromise." Later, Craig sends me some snapshots of potential new workstations for Vanessa. One is a reconfigured newsstand, like those you encounter on every other block in Manhattan. The other is what he refers to as an "eye in the sky": a mobile police pod that can be raised on a hydraulic crane up to three storeys above ground level to survey its surroundings. More compromise may be required.
While the Maldonado-Grigoriadis marriage seems right on track, Vanessa is currently rather taken with the subject of separations. "These stories I've done for Vanity Fair about divorces have been really interesting," she says. "They're good yarns; there's conflict." They've included that of the Los Angeles Dodgers owners Jamie and Frank McCourt published in 2011. "She made no apologies," a reader, Kristin Campbell, wrote in an online response to the article. "She didn't try to glamorise it in a way that Vanity Fair writers often do. She gave us the facts and made us realise how big this whole ordeal really was at the time."
But even Vanessa didn't foresee Gwyneth Paltrow and Chris Martin's "conscious uncoupling", announced in the same month her piece would run. "My interest was in the way Gwyneth Paltrow plays a role in the dream life of every well-to-do woman in America and that people have very strong feelings about that," she says of her ill-fated article. "The fact is, I'm actually interested in a lot of things that she's interested in. I am into organic food, taking care of my kids and not getting fat and all of these silly little trendy exercises. But Gwyneth Paltrow is the golden girl of American cinema and is from a very upper-class family, and people didn't like her saying, 'This is how you should live.' We like our stars to have grown up in a log cabin."
High society, concedes Vanessa, isn't really a top priority in the States right now. No one knows what kind of dinners the Bushes give, or how the von Furstenbergs are doing. "With the tech boom, it's all about how you can create your own wealth," she says. "We don't worship at the preppy altars the way we did in the '80s here – you know, when people were so obsessed with all of that. I do not discern that people care. I don't think it works on TV."
But the Paltrow profile fired her enthusiasm. "To me, Gwyneth Paltrow is most interesting as a class symbol. I've been toying with an idea for a book about the current concept of the American lifestyle, which is a completely fabricated, fake thing. Look at these Jessica Biels – you make them all look like classic dames on the red carpet. The bun and the mermaid dress and the jewellery – they look like they're going to a Kennedy ball. It's amazing that they're not wearing gloves! They do a lot of lifestyle and home shoots, but a lot of them are not really educated." It sounds like she's started writing it in her head already. And I, for one, can't wait
to read it.