Stella McCartney
Blazing the fashion frontier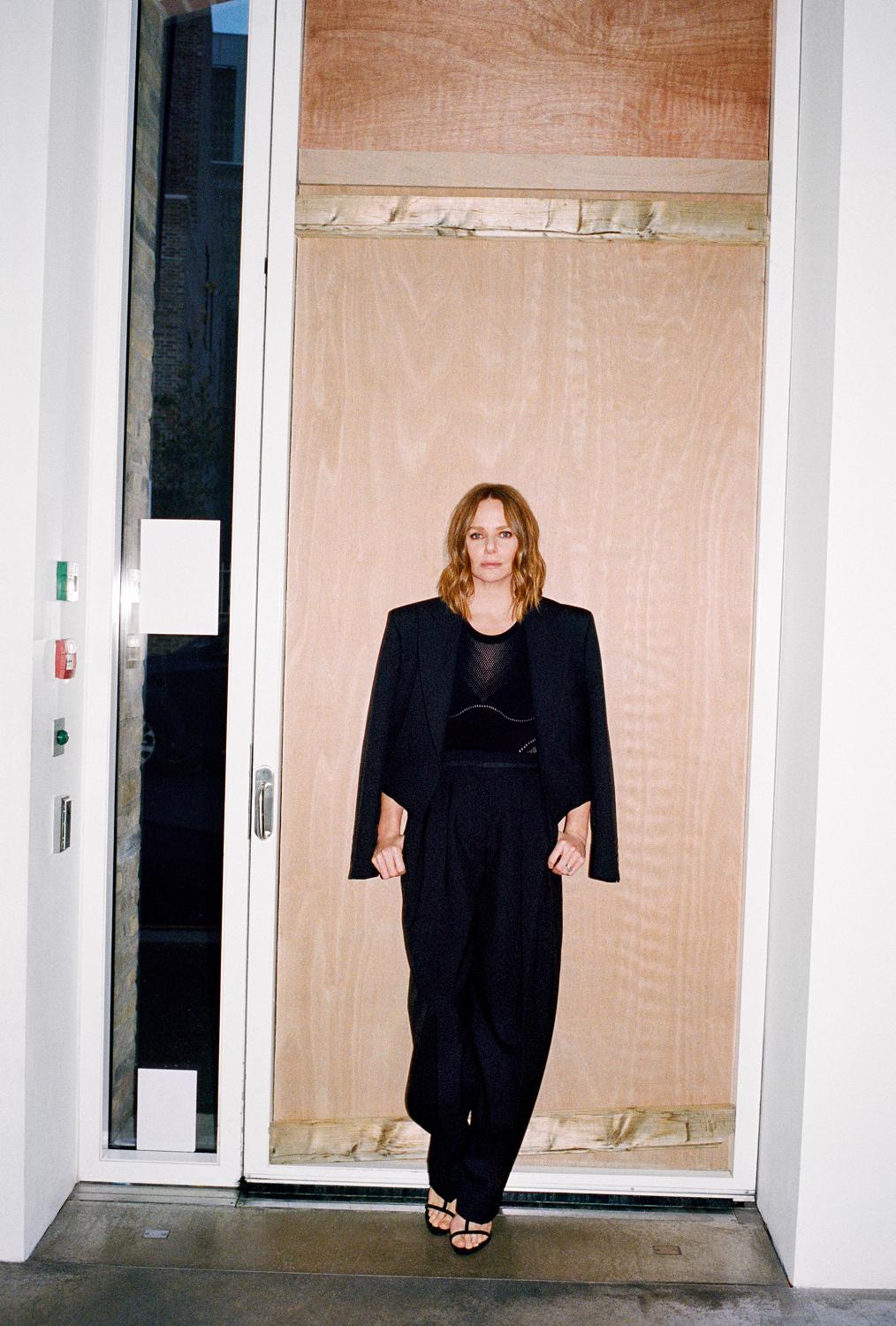 The house of Stella McCartney has just sold its millionth Falabella, a chain-edged It bag made from fake leather. This is a watershed, but its visionary designer is passionate that customers needn't know they are carrying a vegan handbag — the same aesthetic standards still apply to anything done in her name. After 20 years of pioneering an upbeat world of ethical products that she herself could wear, Stella, 49, is branching out into advocacy as LVMH's sustainability tsar, while the rest of the industry plays catch-up. It's been a wild ride.
Penny: I read that two of your great-grandmothers were called Stella.
Stella: Yes! Isn't that amazing? Funny you should ask me this – I looked only a couple of days ago, and that side of me is Russian; they all fled to America.
P: This is on your mother's side?
S: Yes. It was Linda, then all these Jewish-Russian names. Being very remote farm people, you can't really trace them back far. Which is different to my other side, my dad's; you know, Paul McCartney's family tree is, like, everywhere. There was one curious thing, though – in the records for my mum's paternal grandmother, it says Della instead of Stella. I wondered if I had maybe gotten it wrong the whole time, but, no, I don't think I have, because Della is hardly a Russian name, right? Common as muck, of course, to be called Stella in that period.
P: So you are named after both of them?
S: Yeah, I am. I always think it's such a charming story and a lovely name.
P: Does Stella mean "star"?
S: Star, yep, exactly. And then my middle name is Nina, which is "girl" or "cute" or "sweet" or something. Either way, I am a sweet star.
P: I read your birth was so difficult that your dad prayed you would arrive on the wings of an angel, and that gave rise to the name of his band Wings. Fact or fiction?
S: Let's just say fact! I always ask him when he's going to write a song about me – so, great if he named the band after me. And I love Wings; they are fucking great. Obviously, when I was younger I didn't like my name.
P: Why not?
S: There were no Stellas around. I was the only Stella. But then I remember getting to a stage where I thought, If your name means "star" then you've got to be a star. You've got to live up to your name, don't you?
P: When I was at school in the 1970s and '80s it was all Austen and Brontë names — Emmas, Emilys and Charlottes.
S: It's funny that names come in and out because of them appearing in literature and films or as celebrities.
P: There are some really great Stellas in literature: A Streetcar Named Desire, Great Expectations…
S: A Streetcar Named Desire had a bit to do with my realising it was quite a cool name – Marlon Brando screaming, "Stellahhhhh!" It became kind of sexy because of that.
P: How old were you when you saw that film?
S: Maybe teens, when I became more aware of what I was watching and reading and looking at. I was pretty focused from a really early age that I wanted to be a fashion designer. And there was definitely a moment where I thought, This is a powerful name and I probably shouldn't downplay that.
P: Is that why you didn't take Alasdhair's surname, Willis, when you got married?
S: Oh, I do take Willis. I just don't have it on my passport.
P: Fifteen years into my marriage, my mother still sends letters addressed to Penny Kelly — my married name, had I taken it.
S: To wind you up? Ha! The whole thing of the dowry and the taking of the name, it's so medieval and wrapped up in weird ideas of masculinity and romance.
P: It's quite a difficult discussion for some couples to have, one would imagine, the not taking of the husband's name.
S: Well, that's a measure of the man you marry, isn't it? I've been having this conversation quite a lot with my sister Mary, because there are no other McCartneys on our dad's side; only the two girls have had kids, and both my sister's and my children have their father's surname.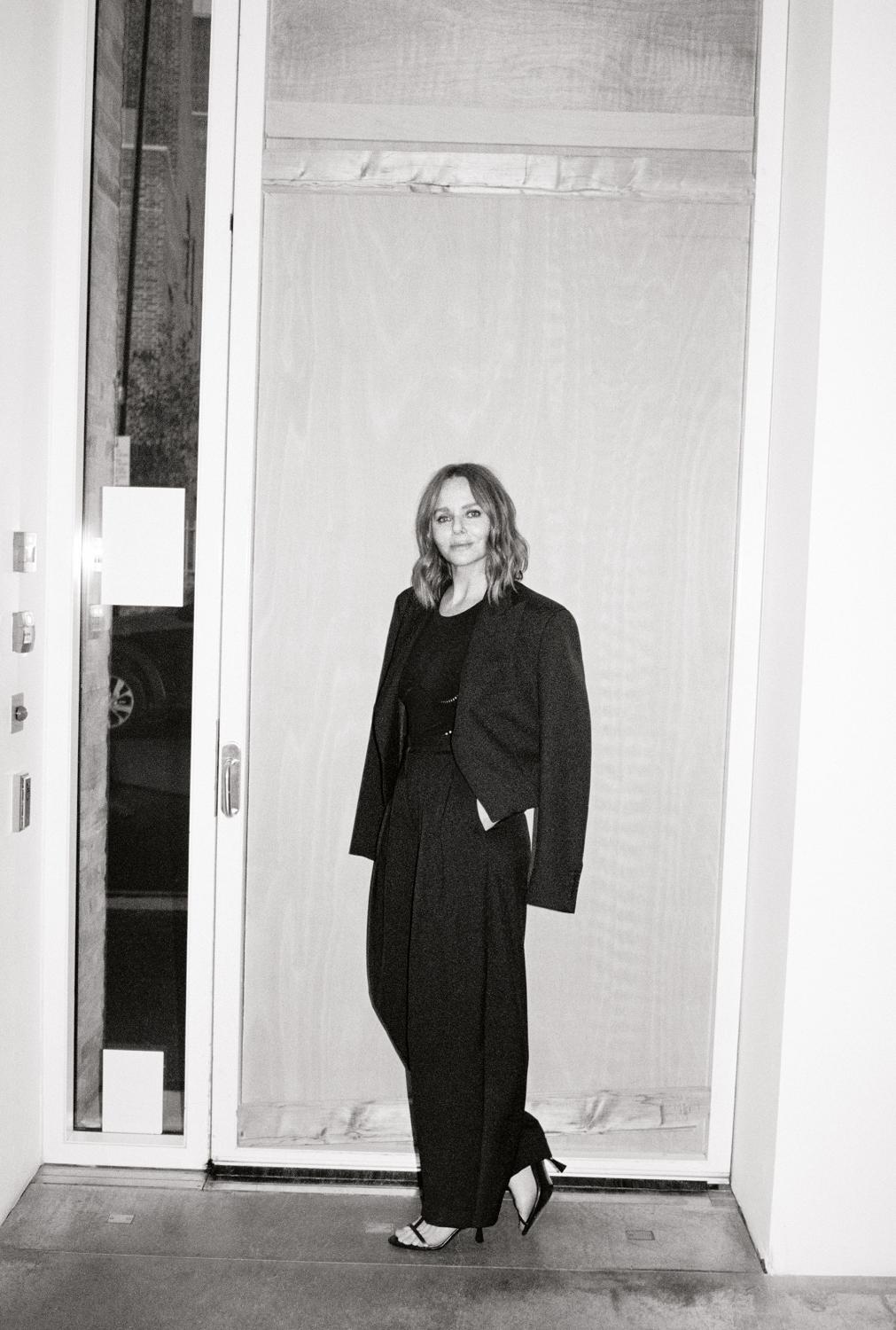 P: So the McCartney bloodline will end with you?
S: It's more my children I'm thinking of. Luckily, I had already established my name before I met Al. I've got my name on everything, on my jumper and on my knickers – my ego is pretty well fed on my name – so it's different for me. But at my children's school, on all of the forms and things, I'm Willis.
P: How did you two meet?
S: Alasdhair was working on my company logotype in 2001. It was a bit of a puzzle. I got very Virgo about it, it's so dotty and long. Would anybody be able to read it? Was it going to fit over a shop window? I was young and naive; I was a baby.
P: You fell in love over typography, Stella? You nerd! You've also given your four children long names: they've each got four.
S: If you include the surname. We just had too many names we liked, and then the middle ones become a nod to people that you love or want to pay respects to.
P: They are quite gender-neutral: Miller and Beckett could be girls' names, although they are boys', and Bailey and Reiley could be boys' names, but they are girls'. Was that intentional?
S: I think so. I didn't want a crazy name, and I didn't want a normal name. I liked surnames, but girls' names – they came a lot harder than boys' names for me. I couldn't relate to the sweetness and sugariness of a girl's name. My girls' names aren't girls' names.
P: Does that chime with the nature of your design? That element of masculinity that balances anything from being too straightforwardly feminine?
S: I have an allergy for anything too cute and pretty; it makes my skin crawl. Then anything that is too hard and brash and masculine I can't handle either. And I wanted names that for them weren't embarrassing, didn't draw attention to them too much, because I know that feeling. But at the same time I wanted them to walk into a room and not have anyone else with their name. I also, sneakily, liked the idea that when they were older somebody would go, "Hi, what's your name?" and Beckett would go, "My name's Beckett." I want to be a guy called Beckett; that's kind of a hot name! Hot names they could grow into.
"I wouldn't feel like I was doing my job if I wanted to wear someone else's work."
P: And do you enjoy naming products and garments as much?

S: I love it – but then the legalities suck balls! I have it all the time, especially with accessories. The minute we feel like something has legs – we're having a really lovely time on shoes at the moment; we have the Emilie and the Elyse – you decide on a name and then are told you can't have it legally. It's really bad!
P: Who owns those names?
S: Honestly, whoever these people are, they are way ahead of the game.
P: Where do you begin? How do you match the right name to the right product?
S: Well, the Falabella bag, for example, is from when we started doing breeds of horses in 2009.
P: A falabella is a miniature horse, yes?
S: Yes, my mum had a falabella, it was one of her favourite breeds. We had an Appaloosa for a while.
P: Coming up with ideas must be a full-time job with the number of items you now make.
S: It is! When I launched my lingerie in 2008, I did this silly thing where I didn't want just names, I wanted expressions. It was Sicily Skipping or Louise Whistling, and it was like, Oh my God, how many actions do we have to think of?
P: Sophie Snogging — that kind of thing?
S: I think we did get a bit cheeky.
P: I was sent a commemorative pack of seven, embroidered with days of the week.
S: Oh, great.
P: Those launches — the opening of the shop on Bruton Street with all the marquetry on the walls; crazy golf at a party for your Adidas line — felt like such big moments in London. Can you remember what that period of growth was like?
S: I've got such a bad memory for that stuff. I think it's because it was too overwhelming. But I remember being really excited – and really terrified!
P: It looked like you were having tremendous fun, but you had a serious agenda, too.
S: I was fascinated by the psychological connection between how you feel and what you wear that day, how that reflects who you are.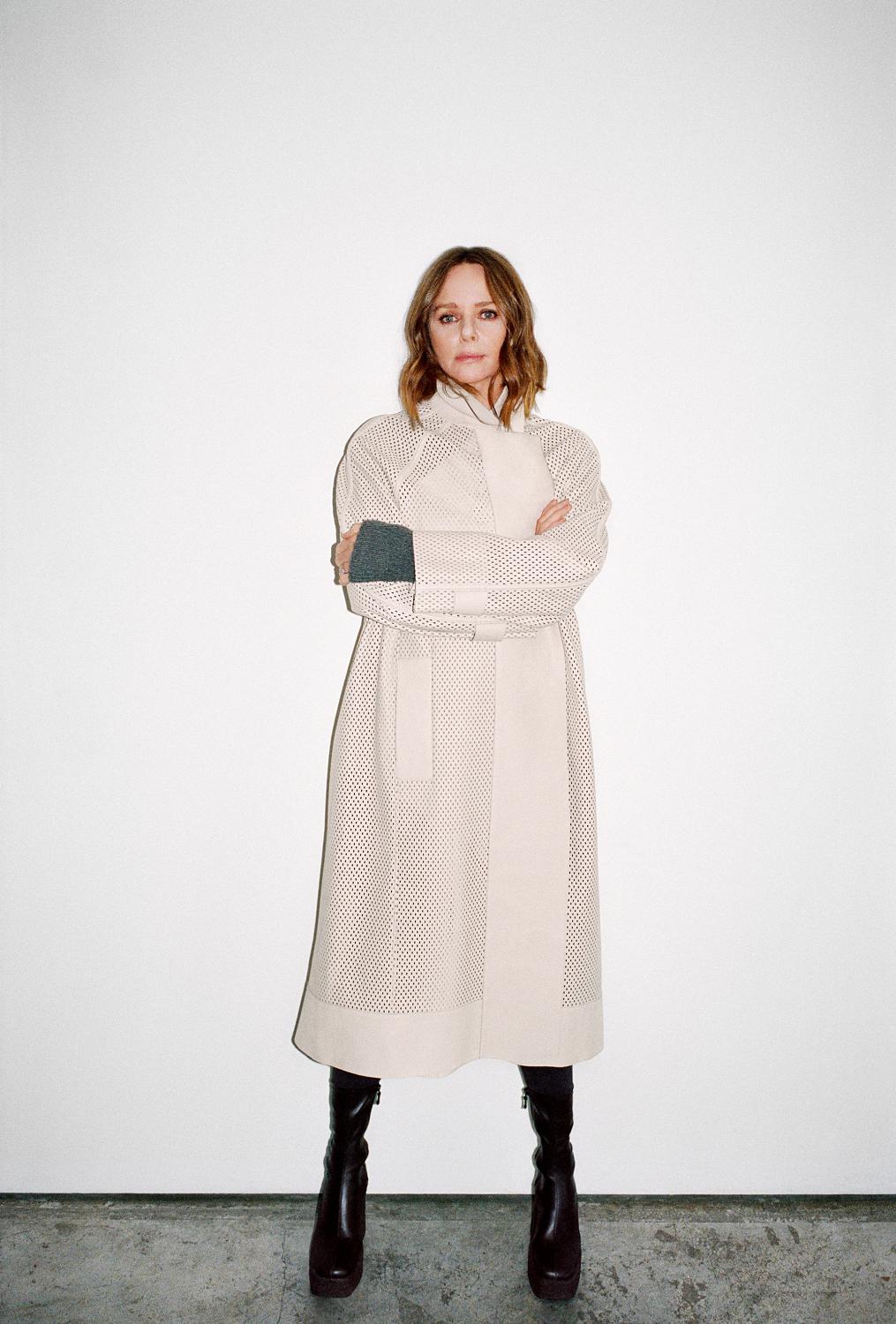 "I'm so done with apologising."
P: You said your clothes have your name on them. Do you mean that literally? Do you carry a Stella McCartney bag? Do you wear clothes printed with your logotype?
S: Yes, partly through necessity. I started designing because I craved ethically made things I couldn't find, so I was in a sense making things for myself. That's why I design such a range of product categories. I make lingerie because I wear lingerie every day, and I make kids' clothes because I have kids. I am also quite competitive and quite proud and so wouldn't feel like I was doing my job if I wanted to wear someone else's work. I would think, I can do that. I should be delivering that!
P: And, of course, you launched your signature fragrance, also called Stella, in 2003.
S: Yes, but I don't really wear fragrance very much.
P: Why not?
S: I find fragrance quite overwhelming; it can take over who I am. When I did that, it was at the time of the J.Los and Britneys. They all had 75 ingredients or something, and it was like, What am I wearing – is it gardenia or is it popcorn? What am I putting on my body? What is this intrusion? My fragrance, Stella, was rose and amber – so the masculine and feminine again – and very pure and simplified. I said to the team that when I do occasionally wear scent, I prefer it very mild, more in my body cream or my skincare.
P: You have since launched more fragrances: Stella Rose Absolute, Stella Nude, L.I.L.Y. How do you keep track of what you've named everything?
S: You only normally commit to a name if something's a success and it carries over. Some come and go, sometimes it doesn't stick. And how many houses really have a fragrance that you know what it is the minute you smell it – or a bag that when you see it, you know it's that house's bag? The fact that we have a Falabella is a miracle, so I'm not going to forget that name! Actually, I was in an accessories meeting yesterday, and one of our Italian team said we'd just sold our millionth Falabella.
P: That must feel pretty extraordinary.
S: And my first thought wasn't, Oh great, we've just made loads of money; it was, How many animals' lives does that equate to that we've saved?
P: All right, how many?
S: Over half a million. And I don't think that half of the people who bought that bag know that it wasn't made out of a cow, or that the linings are made out of ocean plastic, or that the chain is aluminium.
P: What's the significance of the aluminium?
S: Brass is more commonly used for hardware, but it's one of the highest-impact materials, owing to copper mining, which releases high levels of heavy metals into the water. And all that work with suppliers on materials has to be invisible to the consumer. People should be wearing my bag without even knowing it's a vegan bag. The design standards have to be equal. I won't make you a hemp handbag, I just won't. If it's going to be crap, that's not sustainable either.
P: I saw you named your new shapewear — the lingerie that doubles as swimwear or a base layer — Stellawear. What's that made of?
S: The Aquafil Econyl yarn is made from regenerated nylon – fishing nets, carpets and disused textiles that are prevented from going into the ocean or into landfill – and Roica Eco-Smart fibre, a cradle-to-cradle elastane created from recycled pre-consumer waste.
P: Which all sounds rather industrial, but it also looks pretty good under a suit jacket.
S: Yes, in the lookbook we've got it under a lot of the tailoring. The under-the-suit-jacket is tricky: is it a blouse, a cami or a T-shirt? I have a real issue with the neckline. So we styled Stellawear with just about everything. It's engineered, so there's less waste. This is when technology becomes really sexy to me. It's literally "Stella's Solutions" here. It has taken such an investment of time and money over the past 20 years, and that has definitely limited the growth of the company.
P: It must have taken a lot of faith to believe that your customer would catch up with those founding principles — sustainability, respect for animals.
S: It has, but now we're at a stage that if you buy a Stella McCartney product, it's not just about looking a certain way, the appearance of effortlessness it gives, the timelessness of the design – it goes beyond all that, I hope. It also makes a political statement about how you lead your life. When someone comes into the store, the hard work has been done for them.
P: There must be a certain element of vindication.
S: I'm so done with apologising. In one of my conversations with LVMH, when I was appointed as their ambassador on sustainability in 2019, I was like, "If you want to draw the next level of talent, you're going to have to be a certain kind of company. And who wants to be part of an alligator farm?" Is anally electrocuting minks a fit job for anyone? There is also a human rights aspect to what we ask people to do in our name. And that commitment has real implications, both for the environment and for the economy. To export non-leather goods to America means we get hit by 20 per cent tax instead of 10 for leather, which other companies get around by including the merest sliver of pigskin in their designs. When I think about it, we should be getting a 20 per cent tax break for all this development!
P: Having been a very earnest vegetarian in my teens, I'm always impressed by how you manage to get your point over with a joke.
S: Well, if you don't, you're dead. Some of these conversations are quite doom and gloom. And I was brought up this way. If you're the one at the dinner party given the grilled aubergine and people are like, "What the fuck are you eating that for?" you'd better spark up a bit of humour, otherwise all you're faced with is defensiveness and anger. And I refuse to be angry.