Sofia
Coppola
The unashamedly feminine filmmaking of Sofia Coppola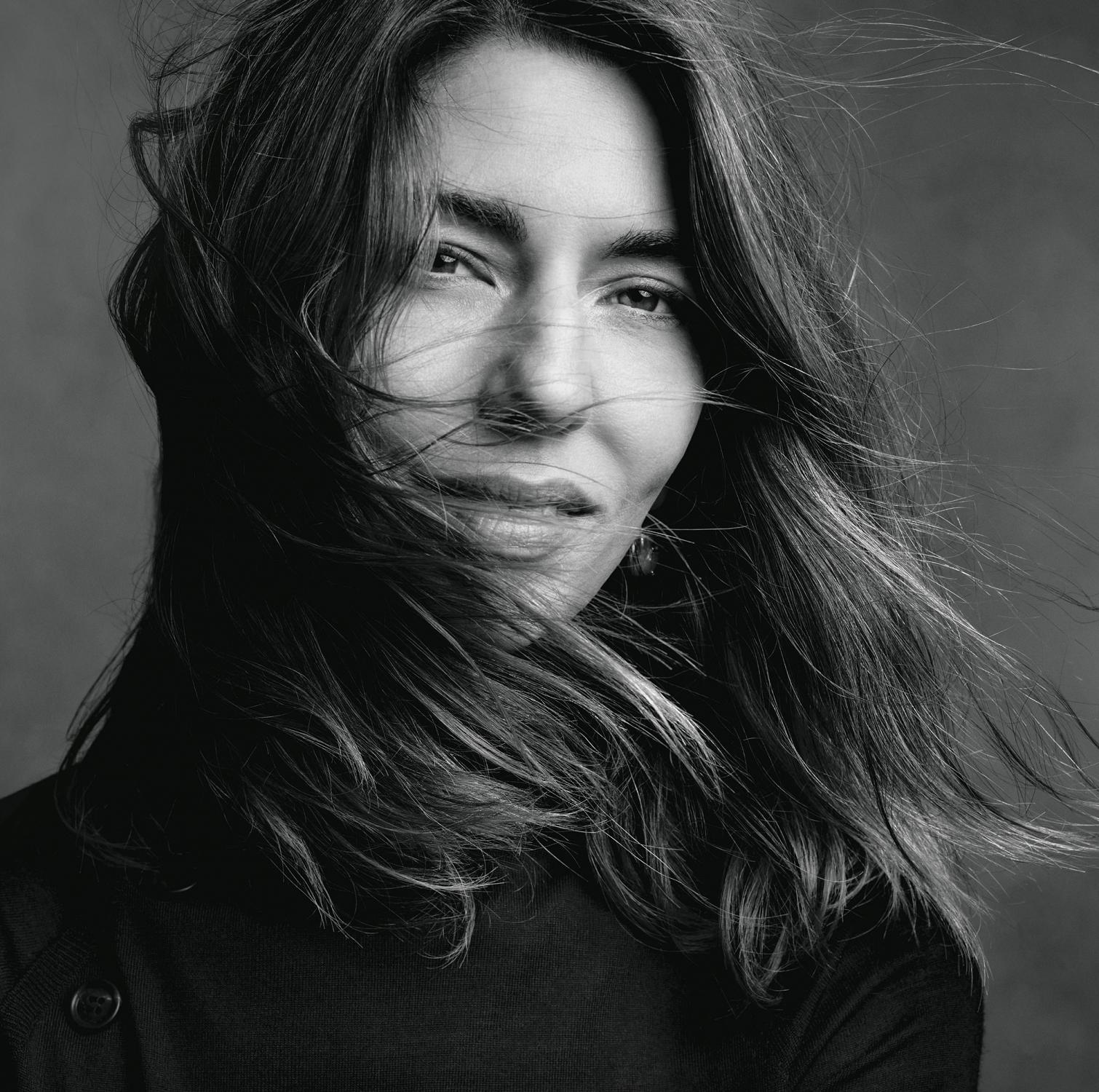 We think we can tell a Sofia Coppola film at a glance — all atmospheric long takes, winsome girls and pastel shades. But at 45, the Oscar-winning director and screenwriter is tackling a surprising new genre with her reimagining of 1971's The Beguiled, a tense Civil War drama set in the American South, featuring Colin Farrell, Nicole Kidman and no small amount of gore.
Sofia learned her trade from her father, Francis Ford Coppola, assisting with make-up and casting on the sets of his films. But she says her best career advice came from her mother, Eleanor, who counselled that even in a successful family business, a woman's enjoyment of her work depends greatly on the quality of her childcare.
If you're looking for the director on a film set, chances are you can find him ( and, let's face it, it's usually a man ) by following the anxiety in the air to its source. Tense faces, hushed voices – the more you encounter, the closer you get, until, at the centre of it all, you come upon an autocrat whose demeanour leaves no doubt as to who's in charge. Sofia Coppola is down to the last three days of shooting The Beguiled on location in New Orleans, in an antebellum mansion with gilt-framed mirrors above marble mantelpieces and portraits of somebody's ancestors in the hallway, but it's not so easy to locate her. There are storms in the area, and the first shot of the day has been delayed by lightning. The cameramen mill around the parlour, cleared of furniture to make way for their equipment and four brown canvas directors' chairs. The one emblazoned with Sofia Coppola's name is empty.
The adjacent dining room has been set up for the next scene as a bedroom for Colin Farrell, playing a Union soldier who's left for dead in the woods of Virginia during the US Civil War and rescued by a young girl who takes him to her boarding school. There, he's nursed back to health by a houseful of women competing for his attention. Nicole Kidman, Kirsten Dunst and Elle Fanning, in high-necked, long-sleeved, ankle-length cotton dresses that look like they were made from the same pattern 150 years ago, are out back on the porch, gathered around a long table, chatting with the producers, the dialect coach, the art director. Firth, wearing a bathrobe over a nightshirt, sits with his back to the table, smoking and staring out at the rain. And here is Sofia in their midst: a slight, unassuming figure in a navy anorak, a white shirt, jeans and sneakers, reviewing images on an iPad with the cinematographer, presiding over everything with quiet authority and a voice so soft it's as if she's telling you even the weather forecast in confidence.
Many of the people on The Beguiled are veterans of her five previous films, and their familiarity and fondness for her and one another gives the group the extended-family feel of a repertory company. "Sofia's the best," Fanning tells me, "like a girlfriend." The last time she worked with Sofia, on Somewhere, she was 11; now she's 18 and, she says proudly, this is her first location shoot without her mother. Fred Roos, a producer on all Sofia's features who's known her since she was a girl, says, "The atmosphere on all her films is the same. Everyone wants to please her." Anne Ross, her production designer, says she's always "thoughtful and considerate". Sofia will cut a U version of the film, minus the sex, expressly for her and Ross's daughters, who range in age from six to 10. Kidman admires Sofia's "feminine command" of the situation.
But don't mistake nice for weak or indecisive. In a documentary by Alexander Roos, Fred's son, about the making of Marie Antoinette, Bill Murray describes Sofia as "delicate, quiet and sweet"but also "made of steel" and "unflappable". She knows what she wants. When at last the weather clears and the day's shoot gets underway, Farrell, Dunst and Kidman are first up. Sofia's chair remains empty. During filming, she prefers to perch on an "apple box" – a wooden crate camera operators and sound men carry with them and position wherever it needs to be.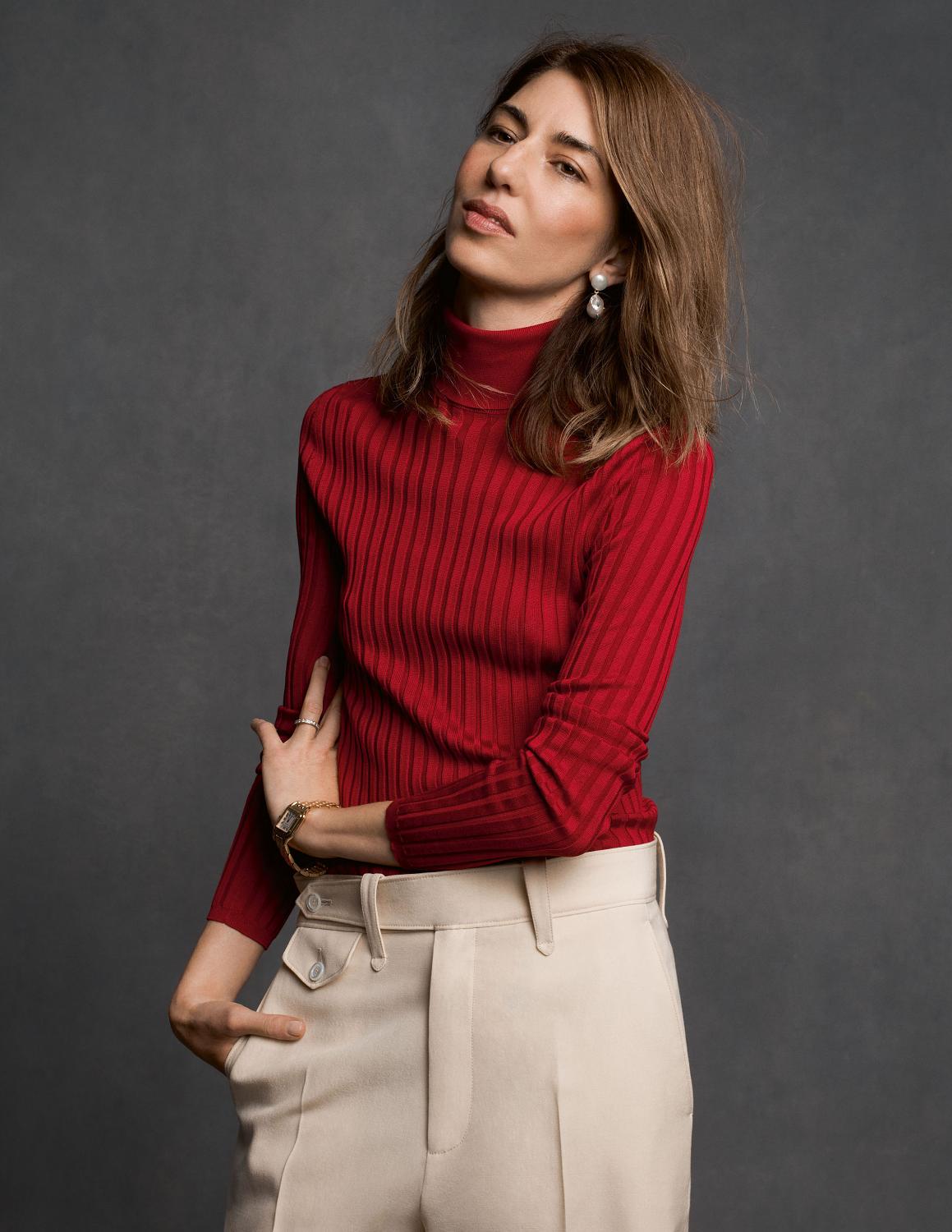 As she and Farrell walk to the dining room, they confer and revise the sequence of his lines. He calls Coppola "the most gently collaborative director I've worked with. Because there comes a moment when you know more about the character than the director does. The screenwriter, the director may have given birth to him, but I inhabit him." Kidman says Sofia clearly loves actors and brings "a sense of curiosity and play" to the work. I ask Dunst if she thinks Sofia understands actors. "She understands people," she replies.

The scene begins with Farrell lying in bed, heaving big breaths before the cameras roll. A mist machine adds to the 100 per cent humidity, making the colours look muted, like the aged pigments of an old painting. "ACTION!" Coppola says in a firm contralto at a volume that comes as a surprise after her speaking voice. Without altering the script, Farrell gives each take a slightly different shading, adjusting the proportions of rage and self-pity. "Will you try not to do so many pauses?" Coppola asks after one rendition, and the next is more evenly paced. The scene is astonishingly dramatic, with Farrell shouting accusations and shoving Dunst; Kidman hears the commotion and comes running. "We saved your life," she tells him sternly, hustling Dunst out and leaving him thrashing. "Ye vengeful bitches!" he calls out after them.
This is a Sofia Coppola movie?
There are those people – and I am one of them – who have come to think of Sofia as a writer and director of quasi-art-house films: beautiful to look at, saturated with atmosphere, more adept at observation than exposition, exquisitely attuned to her characters' inner states. A prom queen, the queen of France, film stars – at first glance, Sofia's main characters have the kinds of lives most people find enviable, with money, fame, power, possibilities. But on closer examination, they're searching for meaning, just like the rest of us. There's not a lot of talking, and the conversations that do occur tend to be elliptical, there being more things people can't say than things they can.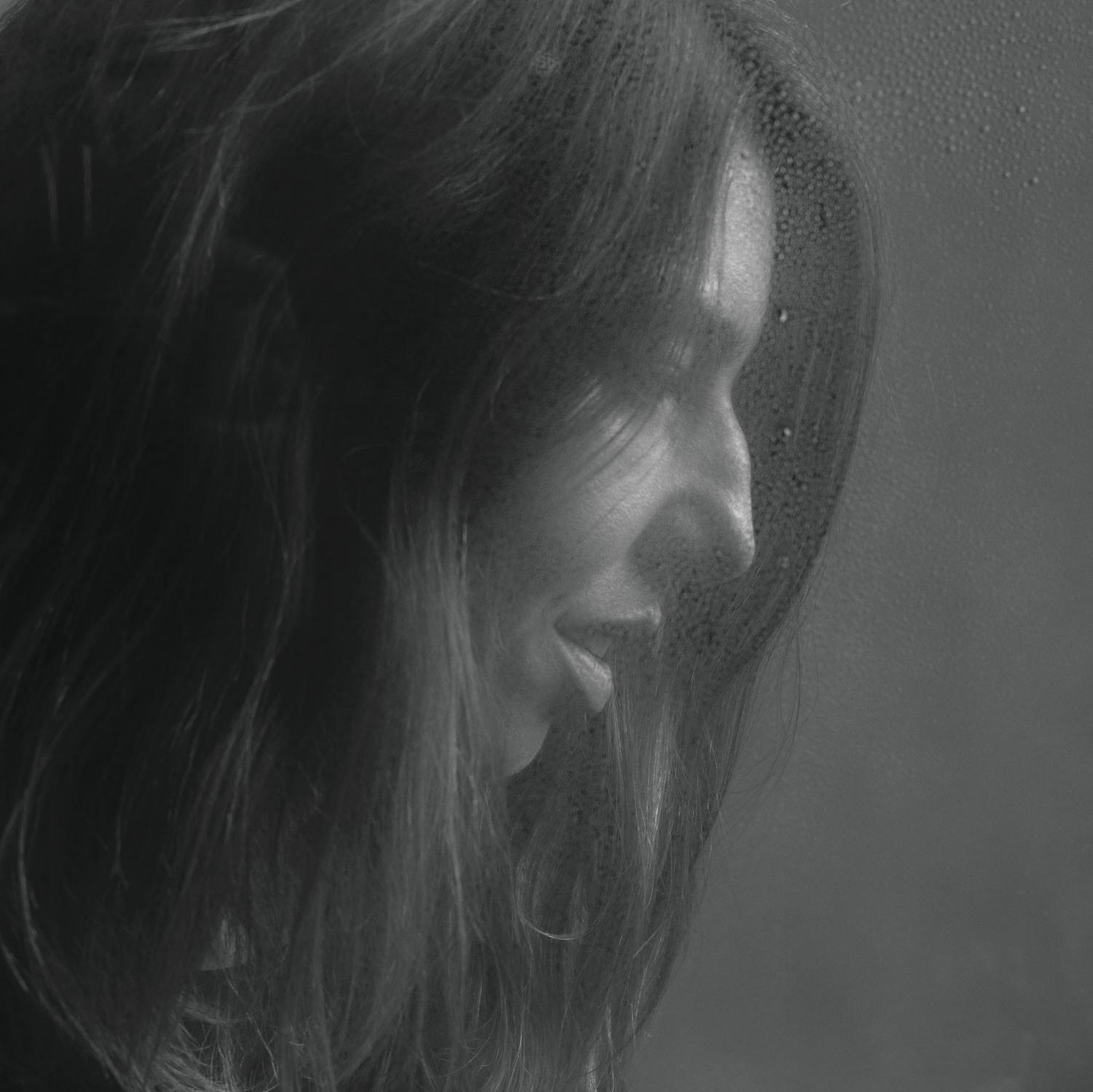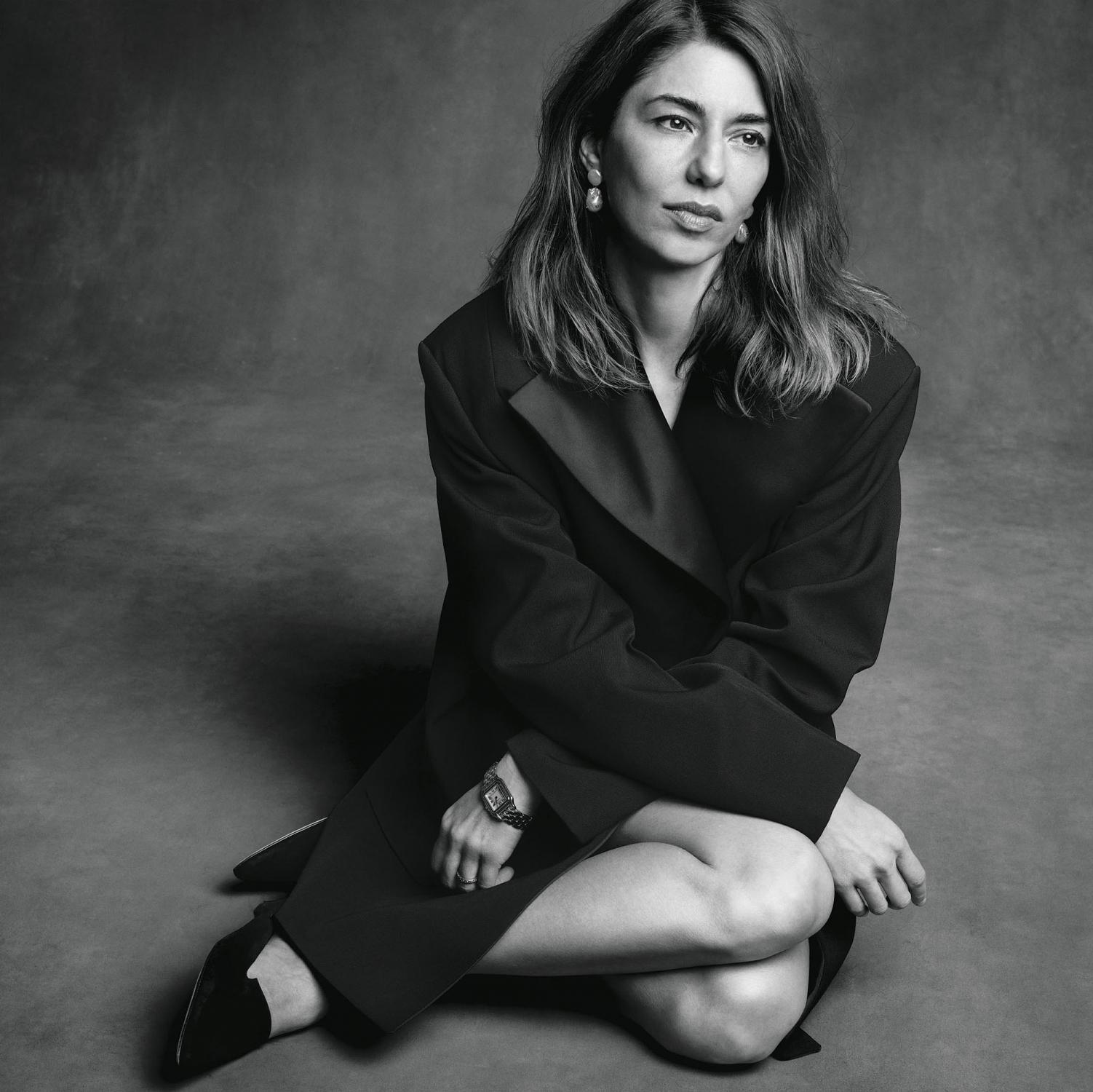 "I was talking to Buck Henry about writing," Sofia, 45, says, referring to the Oscar-winning writer of The Graduate. "And he told me, 'Write dialogue! Write dialogue!'" So this time she did. The characters in The Beguiled have more to say than her characters in the past. In some cases, they come right out and tell us what's on their minds, which is new.

Each of her films unfolds in its own meticulously crafted, closed universe. The Virgin Suicides (1999) is set amid the anomie of 1970s Midwestern suburbia. Lost in Translation (2003), in the jet-lagged exile of a Tokyo hotel bar. Marie Antoinette (2006), in the confectionery bubble of the French court at Versailles. Somewhere (2010), in the stagnant pond of celebrity privilege. And The Bling Ring (2013), in the echo chamber of social media and Rodeo Drive designer brands. The Beguiled is no exception, confined as it is to a plantation during the Civil War, creating its own brand of claustrophobia. But Dunst calls it "the riskiest project Sofia has undertaken, because it has a lot more elevated drama."
The Beguiled is also a departure in that it's harder to locate Sofia in the material. All her films have what Andrew Durham, a photographer and friend of 25 years, calls "a strong sense of her own presence – you're seeing the world through her eyes." Even when the story isn't remotely autobiographical, like Marie Antoinette, there is a personal quality to the way it's conveyed. "The choice of music, the colour palette – you feel like you're living through Sofia's teen years."
Not everyone was quick to buy into her work. The sceptics figured that the mere fact of being Francis Ford Coppola's daughter must have given her a leg up, either in terms of lessons learned by osmosis or of industry connections. (How many first-time features star Hollywood veterans like James Wood and Kathleen Turner, who headed The Virgin Suicides' cast?) Roman Coppola, Sofia's brother, six years her senior, has worked on all her features; he says their circle naturally included people from the industry, many of whom became close friends. There was no shop talk over dinner.
Filmmaking, Roman contends, is simply the family business, dating back to his and Sofia's grandfather, Carmine Coppola, a conductor and principal flautist for the NBC Symphony Orchestra under Toscanini. Carmine wrote music for his son Francis's films, including The Godfather: Part II, for whose score he and Nino Rota won an Oscar. "We grew up in that world," Sofia says, "we were drawn to it." The three Coppola children (Sofia's eldest brother, Giancarlo, was killed in a boating accident in 1986 when he was 22) were "always around", even during the filming of Apocalypse Now, when their parents transplanted them to the Philippines so the family could be together. Over the years, the kids helped with casting and make-up. "You participate," Roman says. "You observe things and make use of that as you mature."
This notion of a profession passed down from one generation to the next is perhaps more of a tradition in Europe, where inventing oneself from scratch isn't the cultural imperative that it is in America. There have been dynasties in music (the Bachs, the Strausses), and instances of sons following their fathers into art (Tiepolo, Picasso) and architecture (Eero Saarinen). But it's hard to find a run either as long as the Coppolas', now into its fourth generation (Giancarlo's daughter, Gia, is a writer-director), or as broad. The Internet Movie Database lists 20 family members, including Nicolas Cage and Jason Schwartzman, Sofia's cousins, and Talia Shire, her aunt, working in the movie business.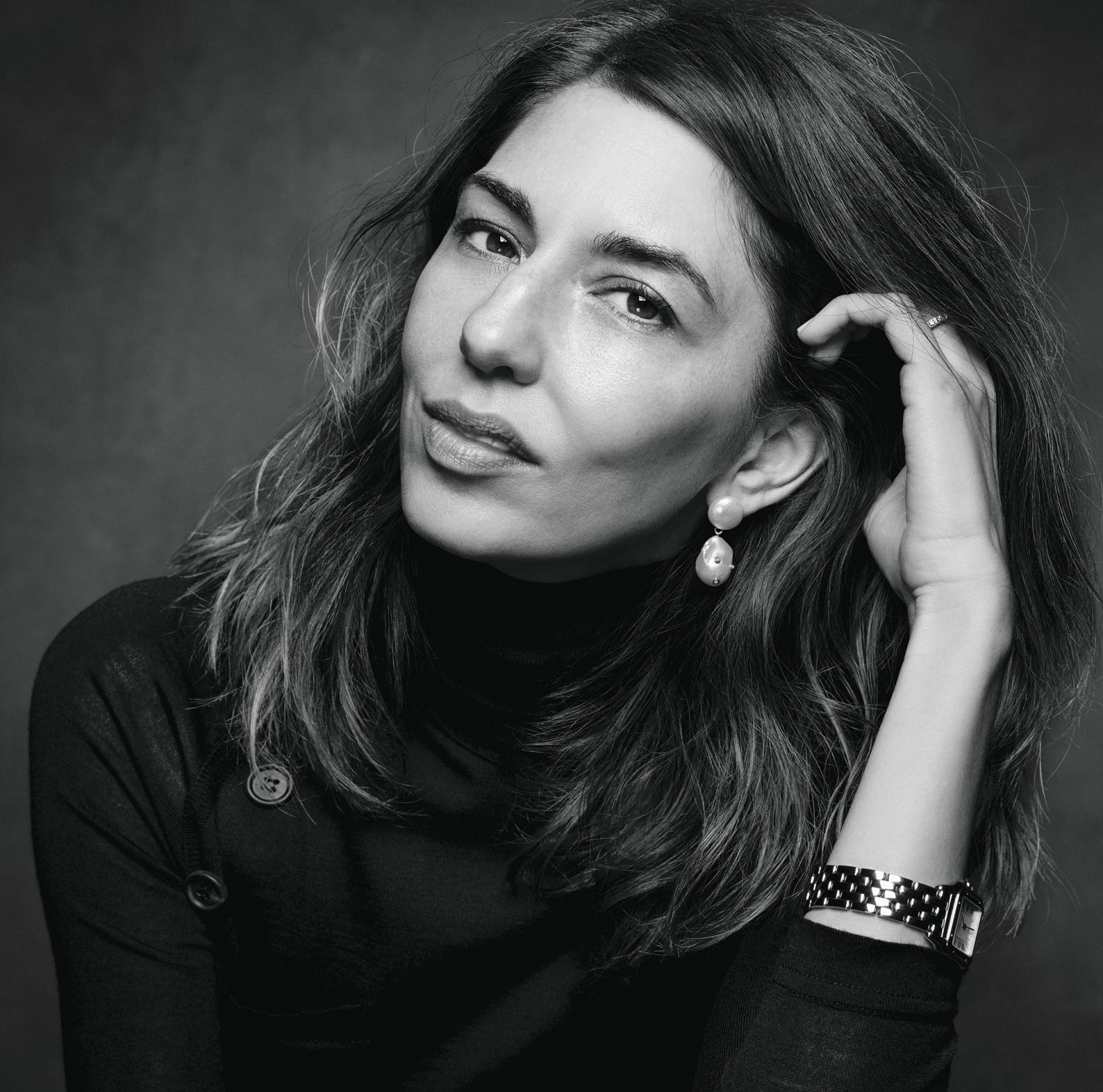 Was there ever a moment when Sofia's father, whose career was not without its struggles, tried to warn her off the movie business? "I definitely witnessed a lot of ups and downs," she says, "but he's still so enthusiastic about filmmaking, and it's contagious to be around. I knew it was tough, and he had problems with studios – I grew up being aware of all that. But the fight always seemed admirable to me."
You might think that if your father was Francis Ford Coppola, his vote of confidence would give you plenty to go on in getting your own career as a filmmaker off the ground. In interviews, though, Sofia has also cited Paul Jasmin, a photographer and her teacher at ArtCenter College of Design in Pasadena, California, as someone who helped to give her the self-belief she needed. "Sometimes someone outside of your family sees something in you," she says. "He encouraged me as I was starting to take pictures. He told me I had a point of view that was worthwhile. My parents were encouraging, but you think, That's just what parents do."
At first glance, Sofia doesn't seem to be the fashion icon that bloggers have breathlessly made her out to be, with websites and Pinterest boards devoted to her wardrobe (sample headline: "Sofia Coppola Makes Us Love Gingham That Much More"). Until, that is, you look closely and realise the anorak she's wearing is the perfect old Marc Jacobs men's army jacket and the white shirt is bespoke, from Charvet. Her father, she says, always wears a suit on set, in tribute to Federico Fellini's example. The Charvet shirts are her uniform
"Sometimes someone outside of your family sees something in you. My parents were encouraging, but that's just what parents do."
As a 15-year-old, Sofia interned at Chanel. In 1994, she started her own clothing line, MilkFed, sold only in Japan. Her friendship with Marc Jacobs, the Louis Vuitton handbag named after her, her appearances in the company's ads – her participation in fashion is the kind of extracurricular branding we associate with actresses but not with directors.

On the basis of her work, one thing we learn about Sofia is that she appreciates nice things – artefacts of a period, beautiful objects that are well made. The camera lingers on pyramids of macarons in pastel shades, rows of satin shoes, a dressing-table landscape of perfume bottles and make-up. Sofia admits to getting attached to things, though no more than some of the rest of us. Her mum gave her The Life-Changing Magic of Tidying Up, Marie Kondo's instructions for purging all but the things that bring us joy, but it didn't take, she says. "I wish I could be without stuff." In any event, Kondo's method seems to leave little room for the burgeoning inventory of objects invested with our memories. "My father is sentimental," Sofia adds, "so I fight not to be, but, yeah, I definitely have that side."
If the hotels in her films happen to be five-star, that's a function of her characters' taste as much as her own. "I have fond memories of staying at the Excelsior in Rome as a kid," she says. "We stayed in a lot of hotels, on location or in some fancy suite with my parents at a film festival. And when I was 12 and my dad was filming The Cotton Club, my parents had an apartment at the Sherry-Netherland. It was fun to see the people who stayed there – they seemed sophisticated and glamorous compared to life in Napa, where I grew up. I spent a lot of time at the Park Hyatt in Tokyo in my twenties and loved following the guests that you'd see around the hotel at different times of day. I like hotels for stories because they become their own isolated world."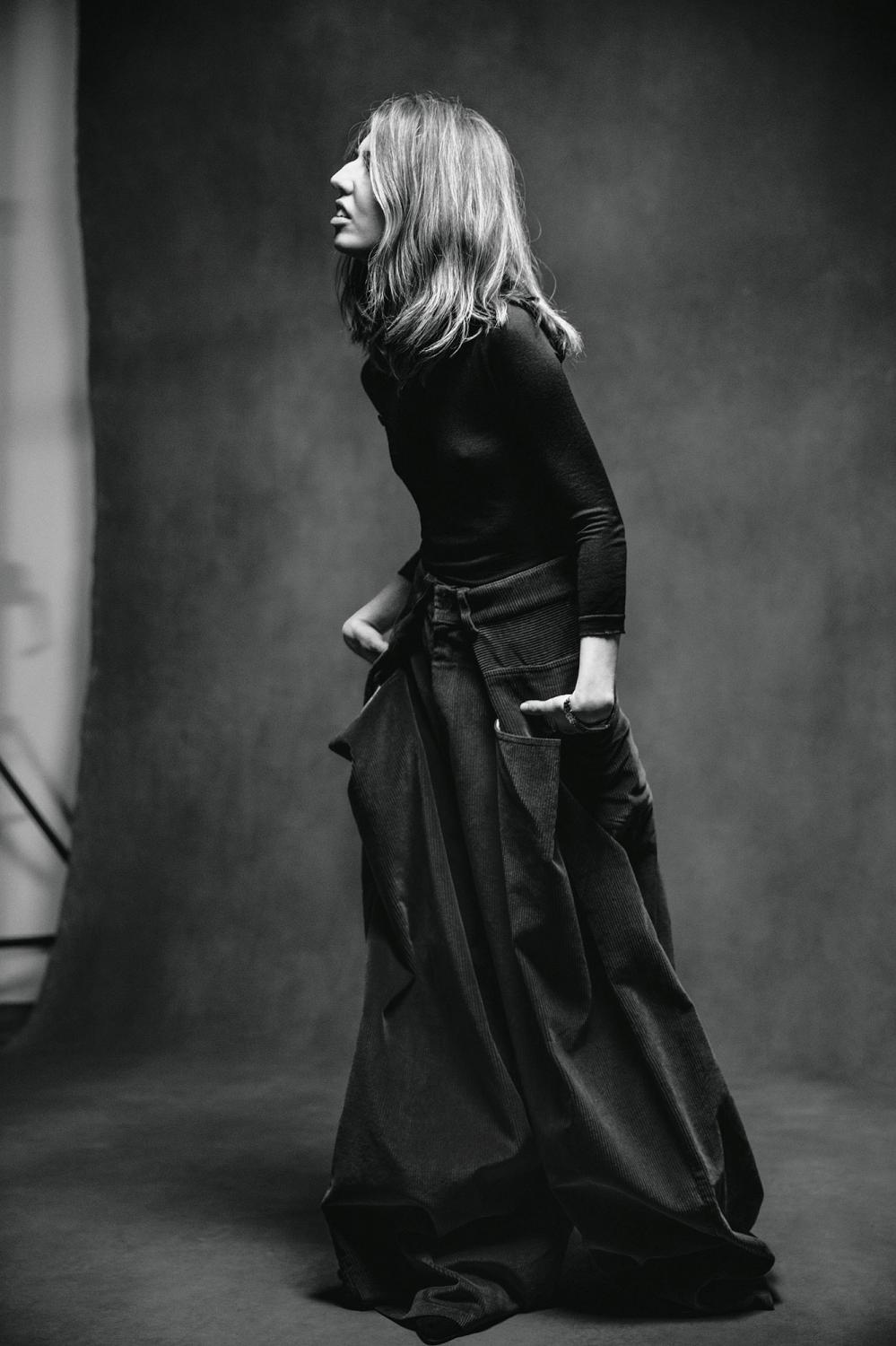 What seems at times in Marie Antoinette like luxury-goods porn takes a turn for the perverse in The Bling Ring, misconstrued by some viewers as promoting the very problem it's depicting. Sofia based her screenplay on a Vanity Fair article by Nancy Jo Sales, the true story of a gang of Los Angeles teenagers who robbed celebrities' houses and made off with luxury booty. The film is in fact an indictment of contemporary values. Sofia started it in 2011, when she had returned to New York after four years in Paris. "I was really struck by that moment," she says. "The Kardashians were beginning to emerge, and you felt the shift in the culture." Just talking about it, her voice turns bleak at the prospect of raising her two daughters, Romy, 10, and Cosima, six, in a world where people get famous for nothing and feel entitled to what one of The Bling Ring's characters calls "the lifestyle". To Sofia, the status symbols in that film are unappealing.

Life in New York – in the West Village with her children and husband, Thomas Mars, a French musician and the lead singer of Phoenix – seems to suit Sofia, though Paris provided valuable lessons. "This sounds superficial, but the way people dress up for dinner or take the time to sit in a cafe and have lunch – there's a respect for life. They're not just working all the time. After my daughter was born, I took a year off, and I learned a different pace." But then she got homesick. She missed her friends, who were having children too. "And Paris felt much farther away, because my parents are in California." She is deeply attached to them both. During the filming of The Beguiled, Sofia's mother, Eleanor, sent her a box of persimmons from their garden. "You can tell she's really loved," Kidman says.
In 2004, Sofia became the third woman to be nominated for a director's Oscar, for Lost in Translation (and won the Oscar for best original screenplay). Lina Wertmuller had been nominated for Seven Beauties in 1975, and Jane Campion, "a big influence", for The Piano in 1993. Six years after Sofia's nomination, Kathryn Bigelow won as a director, for The Hurt Locker. While more women have been making inroads in the film business recently, it's hard to avoid the conclusion that the old values haven't changed much, if at all.
Sofia has focused on teenagers, on girls in particular. "It was kind of a pet peeve," she says. "I was motivated by the fact that movies made for teenagers didn't respect the audience. The cinematography was bad – why don't they get something that's made well? And it would always be 30-year-olds cast as teenagers. Besides John Hughes, there wasn't anyone portraying them in a way I could relate to. I felt like it was part of the culture that wasn't being dealt with."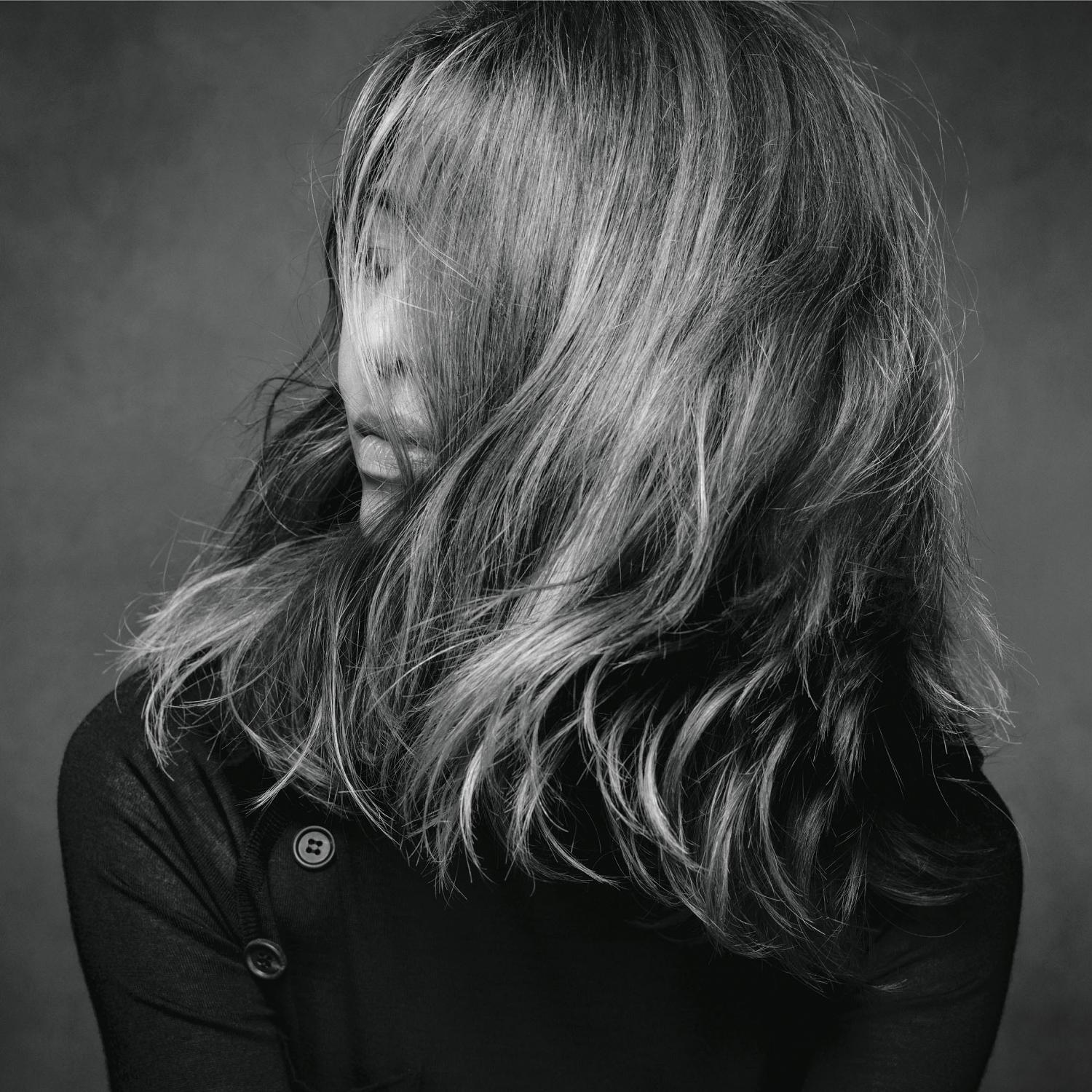 Sofia first took on teenagers as a subject in The Virgin Suicides, when she was in her twenties and, she says, still connected to teen culture. That film, like Marie Antoinette and The Bling Ring, makes its characters comprehensible, and not only to viewers in the same age bracket. It's true what she says about movies for teenagers not respecting the audience, but most movies about teenagers made for adults don't respect their audience, either, wallowing in the best-years-of-our-lives nostalgia that has put adolescence at the centre of American mythology. Sofia dignifies the subject by treating it with an even hand and an almost documentary interest in the nuances of teenagers' lives and the details of their surroundings. Adolescence appeals to her instincts as a writer for the same reason hotels do: she sees in it an opportunity for good storytelling. "I think there can be more heightened emotions at that age," she says.
And yet, as we cheer on equality in Hollywood, this is not the kind of material that proves a woman can do a man's job, if only because it's not the kind of material most men would take on to begin with. Sofia's focus and her point of view are unapologetically feminine. Pink runs through her movies like a leitmotif. Where's the progress in that?
Actually, that is progress. It may be only a matter of time until a woman makes a name for herself as a director-for-hire and lands a Star Wars gig, a Batman sequel or the next Bond. But what Sofia has been doing is in some ways more radical: by working at the other end of the spectrum, she's staked out characters, stories and a point of view that have been missing from Hollywood and made them her own.
Even when one of her films revolves around a man, as Somewhere does, she draws connections and makes points that seem like the kind of thing only a woman would remark on. As Johnny Marco, an actor living in limbo at the Chateau Marmont, subsisting on a steady diet of meaningless sex with anonymous women, Stephen Dorff takes his 11-year-old daughter, played by Elle Fanning, to her figure-skating lesson and watches her run through her routine. This is the second time we've seen him watching a girl perform, and it reminds us of the first, when twin strippers gave him a pole dance in his room. The parallel is subtle, but the conclusion is there for the taking: Hey, strippers are someone's daughters too. The film is enormously affecting, and what starts out as a portrait of a man adrift gradually shifts our attention to his daughter. "I was thinking about a friend who is kind of a playboy, and his daughter was starting to grow up," Sofia says. "I thought that was an interesting thing to look at."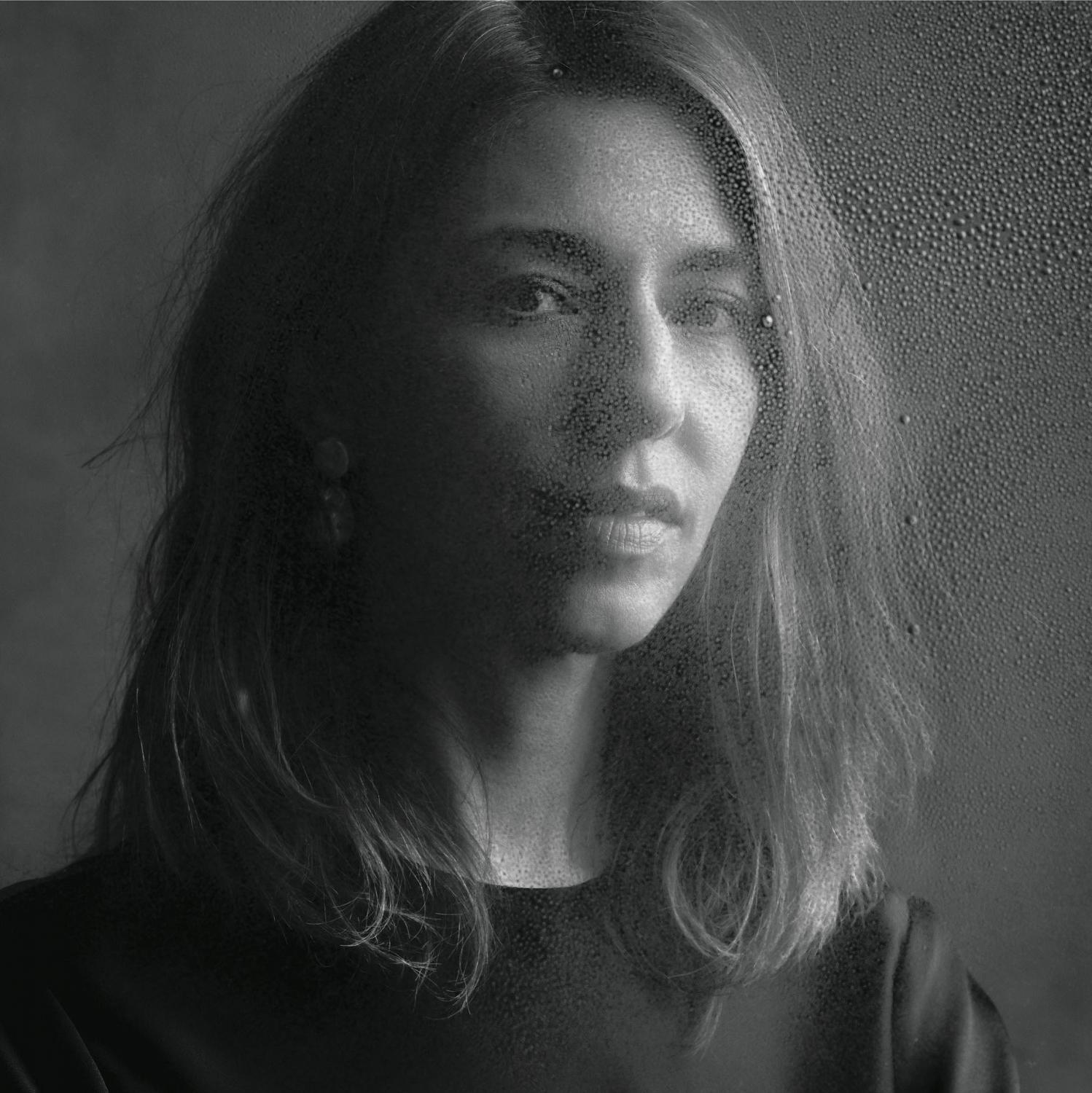 The first scene scheduled for the penultimate day on set is one in which Firth herds the women into the parlour, where they huddle, terrified, on a sofa, while he waves a gun and fires a warning shot at the chandelier, bringing it crashing to the floor. "That's my daddy's gun," Kidman remarks as they walk to their places. "You and your back story," Farrell says.
Improbable as it might seem for Sofia to be taking on this material – a 1966 Thomas P Cullinan novel first brought to the screen in 1971, when it starred Clint Eastwood, of all people – it becomes clear that her version of The Beguiled will be different, told from the women's point of view. One man and all those females under one roof struck her as fertile ground, and the women's mentality, with its blend of charm, etiquette and flirtation, seemed to invite close examination.
Sofia shows us the distaff side of life from the vantage of someone who's lived it, who's asked the questions that anyone growing up female in our time is obliged to answer for herself. How to be a woman men take seriously? How to be yourself, surrounded by the expectations of family, friends and strangers? How to come to terms with the power that beauty confers and calculate the price you're willing to pay for it? Kirsten Dunst has cited Sofia as "a great influence on how to be a woman who loves herself".
"My father is sentimental, so I fight not to be, but, yeah, I definitely have that side."
"I always had a big Italian nose," Sofia says, "but I broke my nose, and I went to a doctor to see if he could reset it. And he said, 'You'd be a pretty girl with a nose job.' Somehow I had enough confidence that I didn't do it. And I remember Anjelica Huston told me when I was 13, 'Don't worry, you'll grow into your nose.' She was a big influence on me. When I was a teenage kid, my parents had these interesting European friends who were glamorous and didn't look like the all-American ideal. I always thought, When I grow up, I want to be like them. I was more interested in style than conventional beauty."
If Sofia comes across as almost preternaturally self-assured, both as a woman and as an artist, she insists that's an illusion. "I'm hard on myself and insecure about things, too," she says. The self-doubt is there at the start of every project. "You try not to let the fear take over." The antidote is work. "Just working hard and doing the work you believe in – that gives you satisfaction." And while this approach might seem modelled directly on her father's example, it is also to her mother's enormous credit. Sofia says – and Roman agrees – that Eleanor nurtured their imaginations, introducing them to contemporary art, taking them to see Pina Bausch.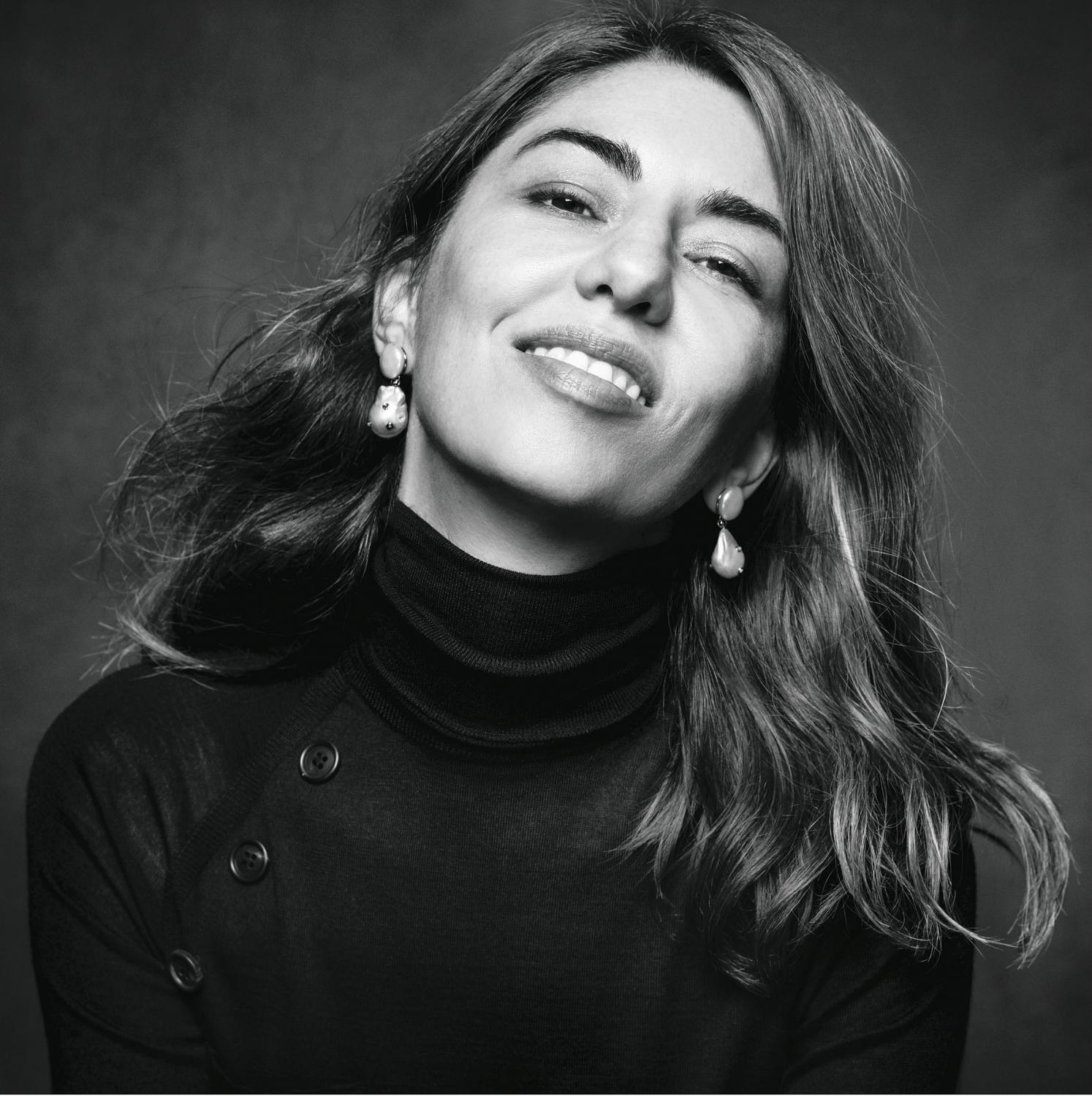 Eleanor has made no secret of the frustration involved in giving up her own career to tend to the family full-time. Now, aged 80, she's finally completed her first feature film, titled Paris Can Wait. Her advice when Sofia's daughters were born: whatever you do, be sure to get really good childcare, so you can go out and not feel guilty. Sofia seems as proud of her mother having finally accomplished her own dream as her mother must be of her.

Now Sofia's daughters see her doing work she loves.
"I like that they don't even think they can't do anything," she says. But they were talking about Donald Trump at school recently. "And my daughter was saying, 'I'm upset that women don't get paid the same as men. My mom works in a field that's mostly men, and she should get paid the same.' It would be nice if that's not an issue when she's older. Obviously, each generation paves the way for the next." Sofia appreciates the fact that her mother has had to fight for possibilities she herself takes for granted. "I feel fortunate to be alive in this time when I get to do my work."
Over the Thanksgiving break, her daughters came to New Orleans and spent a few days on set, as she used to do on her father's films. Whether or not they choose to follow in the family business, they will have seen their mother direct, and that will seem perfectly normal to them.
Sofia may have had a lot of things handed to her, but respect isn't one of them. That, she's had to earn. She's done it her way, retaining control and, despite her Hollywood pedigree, carving out for herself a quasi-indie status in an industry churning out blockbusters and superhero franchises. And she's done it the hard way. As women struggle to makea place for themselves in this industry, Sofia has quietly found her calling, setting herself new lessons with every film. If at first she borrowed the confidence required to make this happen, she owns it now.