Sarah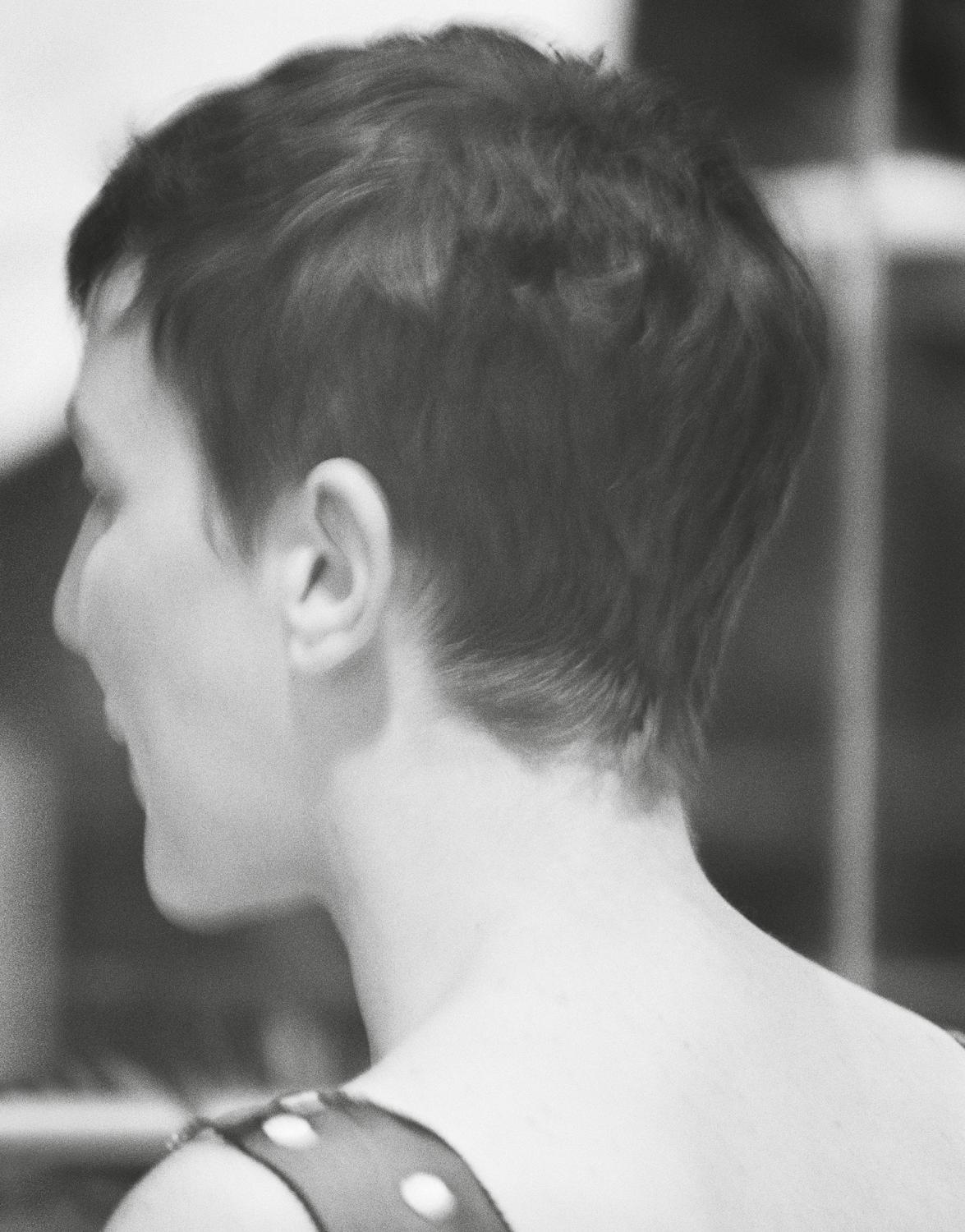 Sarah, known by her first name only, is a retailer who thrives on her instincts. Since she and her mother launched the revolutionary Parisian concept store Colette in 1997, shopping for fashion has never been the same. Colette's idiosyncratic choices of what it stocks – fashion, books, CDs, gadgets – and how it should be displayed – a constantly evolving showcase – set a new agenda for playful lifestyle consumption. Simple ideas like the store's own music compilations and co-branded Hermès scarves have triggered an avalanche of copycat boutiques.
Sarah, who is 35, travels the world nonstop, seeking out new products and ideas that keep the Colette concept fresh, though her recent engagement suggests she may be spending more time relaxing Stateside in the future.
The woman sitting in the corner of Colette's basement restaurant in Paris is the very picture of polite concentration and so imperceptibly expertly dressed that she must be from round here. She has a pixie cut and is wearing a spotted Comme des Garçons cardigan and a swingy Alaïa skirt in a nubbly black fabric. A Moncler down-filled jacket, in a green and black electro print devised by none other than Pharrell Williams, is slumped on the seat beside her. Opposite, one of Paris's most celebrated fashion-show producers, Alexandre de Betak, is gesticulating his way through the possibilities for a store window display. While usually more occupied with extravagant presentations by the very highest-minded designers – Galliano, Viktor & Rolf, Hussein Chalayan – today he's letting his creativity loose on the more cultish subject of Tron: Legacy, opening in the city a few weeks later. "We've only got two weeks," sighs the woman. "Maybe we can find something between the dream of what we would like and the reality of what we can achieve."

This is Sarah (just the one name, thank you), the creative director of Colette, the concept store that really did épater le bourgeois of Paris when it opened its doors in March 1997 at 213 rue Saint-Honoré. The City of Light is one to honour its traditions, after all: a place where retailers know their place, the menu in the local restaurant never changes, the baker would never dream of selling anything but bread. The locals shook their heads that day in '97. An art gallery, bookshop, restaurant and fashion store in one space? A mixing of high fashion and streetwear? A price range running from a piece of candy to a piece of McQueen? "Give them six months," Sarah remembers now. "That's what they said in the French press."
She was 21 back then. She'd studied art history in the glorious Second Empire building that houses the ultra-smart École du Louvre (entrance is by special exam and not easy). She'd interned on Purple, the countercultural magazine co-founded in 1992 by Olivier Zahm, and at a couple of galleries. But it's fair to say that since then she's quite literally grown up in this store.
Those around Sarah swear she has hardly changed. Still the same precise look – the short hair, the Converse, the Comme; still the same person, quiet and discreet, make-up free, une fille bien élevée, as they say in France. (She grew up in Saint-Germain-en-Laye, one of Paris's chicest suburbs, before she and her mother hit the city, trying the 7th arrondissement and the Marais before landing in the fabulous 1st.) Her enduring beauty considerations are her hair and her nails, which she interrupts our meeting to have done, returning with an identical but refined pixie trim and an exquisite French manicure, with just the tips picked out in the blue of the Colette logo. She is unfailingly polite, thanking the staff as they leave and blessing them with a warm smile. She's unique in the world of fashion as someone of whom no one, simply no one, speaks ill.
Until recently, Sarah lived around the corner with her mother, Colette, after whom the store is named. "And that's the story." She shrugs. "We moved into this neighbourhood in the mid '90s, and every day we saw this empty space on the corner of rue Saint-Honoré and rue du 29 Juillet. One day we were able to come in and look round, and the vision was immediate – a restaurant, a gallery, a selection from fashion, design, technology. No one else wanted the space, 700 square metres over three floors. So we began travelling to find things in Japan, London, New York – products that you couldn't find in Paris. We wanted to put everything we liked together in this place." Which is exactly what they did, with Kiehl's and Pucci, art by Araki, and design by the French uglyist Matali Crasset.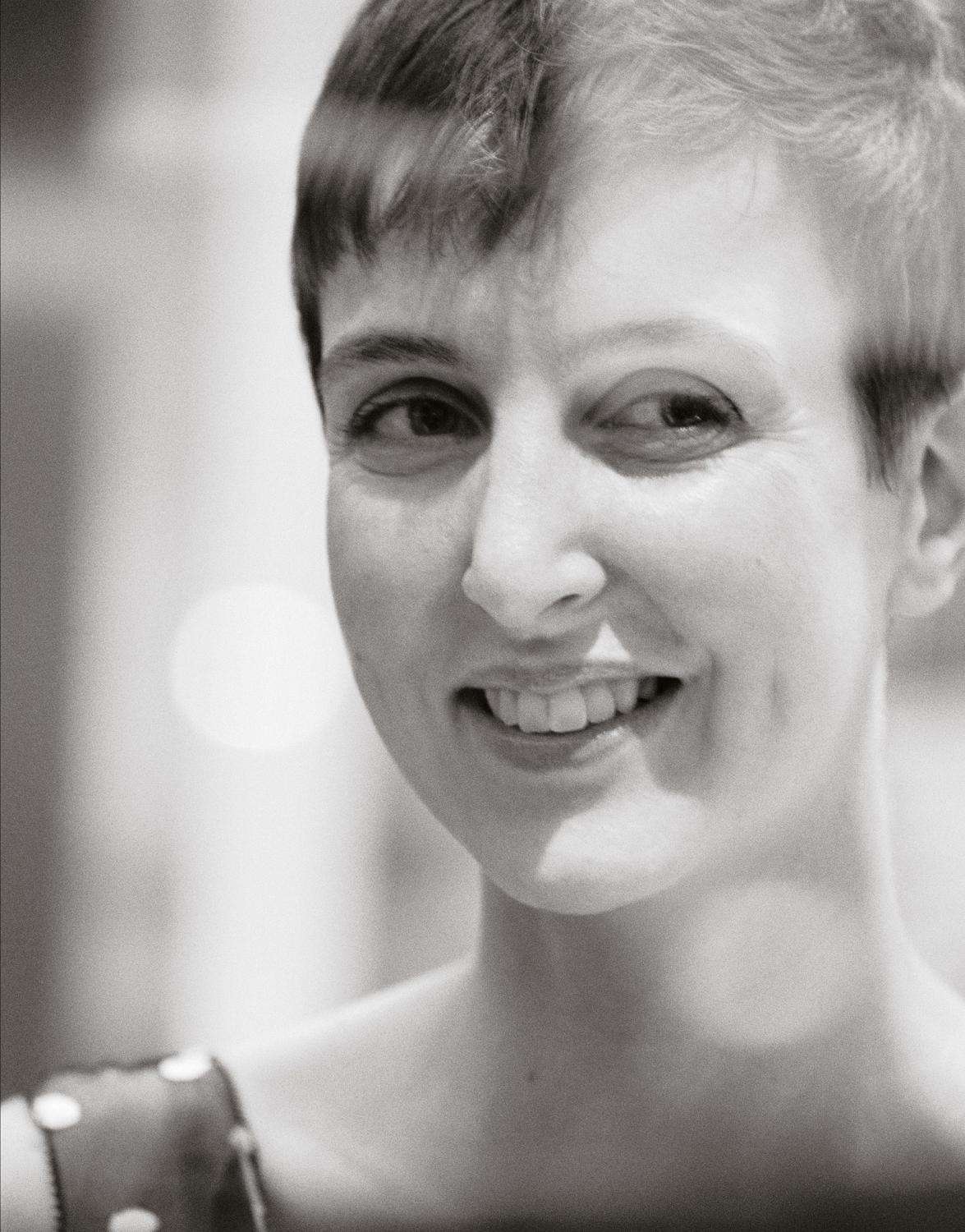 Now she lives in an apartment "near Goyard," she says, referring to the fashion community's favourite luggage maker at 233 rue Saint-Honoré. The interior of her home is "quite minimal, but with nice candy packaging around and touches of colour. Apart from that, it's like a showroom for Vitsoe shelving. I have three walls of it."

The day after we meet is Sarah's 35th birthday, which she'll celebrate with a small dinner at one of her favourite restaurants – anywhere from the fusion gem Guilo Guilo in Montmartre to Daniel Rose's gastronomic Spring. It must be torturous to choose a gift for the woman whose store sells everything; so her team got together and rustled up a set of porcelain cups custom-decorated by her favourite artist friends, including the grafitti-ist and Le Baron club impresario André and the New York illustrator Scott Campbell.
Sarah had another celebration recently, to mark her engagement to the 34-year-old music video director and photographer Philip Andelman, whose credits include Rihanna's 'What's My Name', Gossip's 'Pop Goes the World' and, most recently, 'Dilly' for beardy country-rockers Band of Horses.
The reticent Sarah chooses not to say where or how they met. Those who know him say he is charming. When asked about the future, she says obliquely, "There are many people who have children and work. But every day is still different for me." She allows, however, that she'll be spending more time at his home in Phoenicia, a tiny town in New York State's Catskill Mountains. "How chic to have a country house in another continent!" she says, looking amused.
Possibly no one was more surprised at her betrothal than Sarah, a devotee of 24/7 working, who says, "I had been single for such a long time, and maybe my workload's part of the reason why." Her blog reveals a mercurial existence – New York, Tokyo, Miami and Buenos Aires flash past in a blur of photographs of art, food, graffiti and funny furbelows. She went skiing in Megève last winter, but mainly, she says, for the raclette (a melted-cheese dish that comes into its own on top of a mountain).
"If I'm in a different country, I'll check out what's for sale at the gas stations and the grocery stores. I won't sit on the beach. Whenever I'm away, I still look at my email. I don't really do the difference between holiday and work." In Miami, she attended the massive Art Basel fair and a sprinkling of the many sideshows that pile into town to profit from the influx of the world's wealthiest collectors. I spotted her there a couple of times – flitting through the W magazine dinner at Cecconi's in the new Soho Beach House; taking in the Miami art duo Friends With You's joyfully silly installation – all stripy inflatable balls and bouncy castles – in the Design District.
Happily, Sarah says, Philip's twin passions are music and travel. "What is good is that he's not from fashion or art. We are close; we like the same things, but we also bring each other new things. I guess our worlds aren't so far apart. I probably would find it more difficult to be with a dentist," she concedes. She says he's also a good cook and a reader. "He introduced me to the work of David Foster Wallace. Great!" Sarah shares both interests: she's so keen on food and literature that she organises monthly 'Cooklettes' in the store, at which chefs teach simple recipes – in April, it's ice cream with David Lebovitz – and always keeps a book "in the restroom and near the bed, so I can read at least a few pages every day. Anything from Ernest Hemingway to David Sedaris to biographies to detective novels."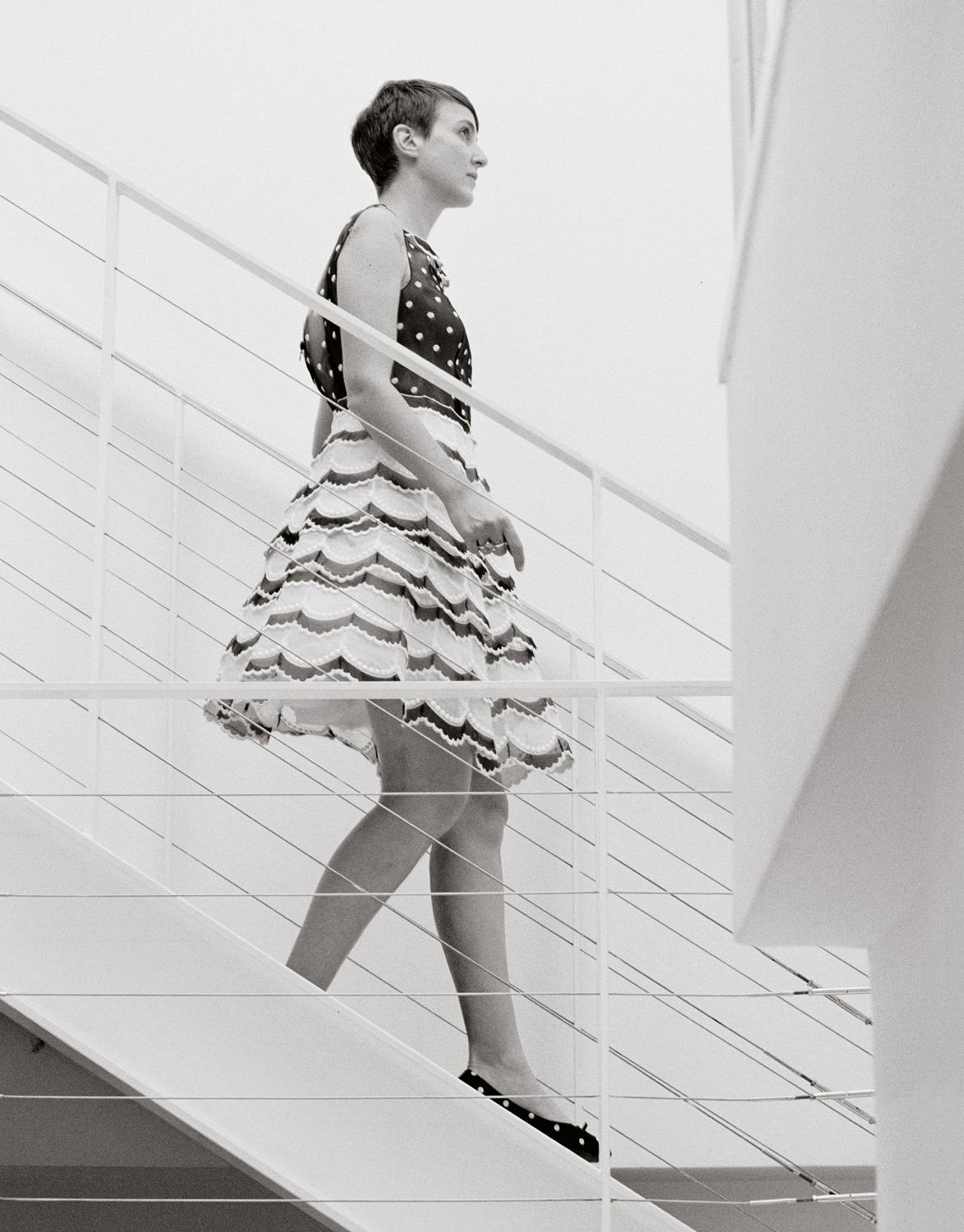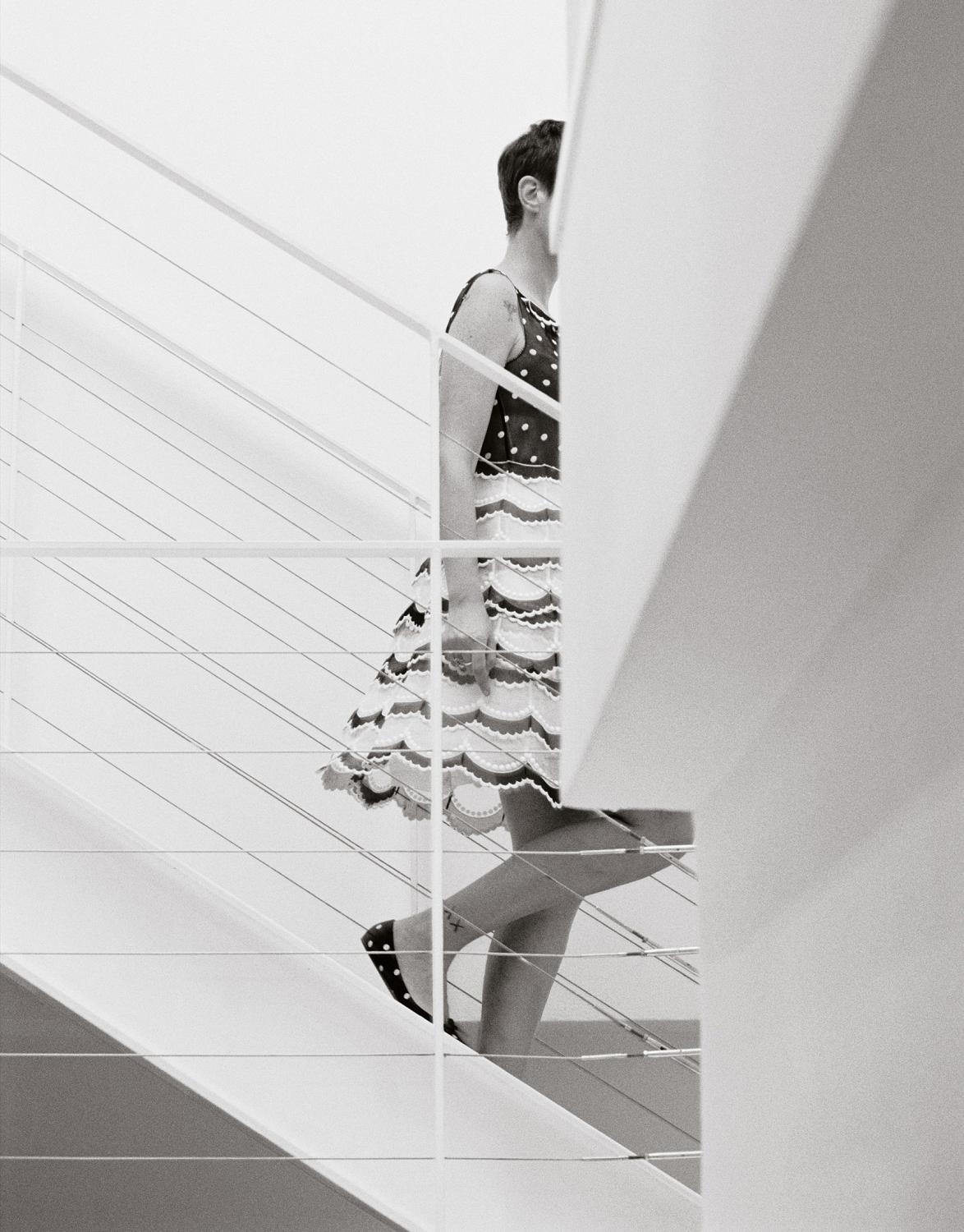 Sarah's surname is Lerfel, her father's. She says she didn't drop it out of pretension but just didn't see why it was necessary to use it 13 years ago when the boutique opened. Her mother's name is Roussaux, and it was she who instilled in the young Sarah the ways of fashion and discretion.
Sarah's, and indeed Colette's, dislike of discussing anything either past or personal is now legendary. "It's just not about us personally," says Sarah. "It's about the designers we represent and the life in the shop." As a result, they rarely give interviews, though both recently made an exception for Karl Lagerfeld when he guest-edited Madame Figaro. "It was the first time we had our picture taken together, because, bon, we couldn't refuse him!" she says. When they do speak, they rarely give much away. It's not a secrecy born of paranoia or distrust; it's simply the bien élevé thing to do. Not that Sarah is short of smart one-liners. In a five-question email Q&A for Monocle in 2009, when asked, "What themes will dominate the year?" she replied, "I should say money and ecology, but let's say jumpsuits."
But back to the backstory. "My mother worked in clothing but not high fashion," explains Sarah reluctantly. "From when I was quite young, she took me shopping, to Comme des Garçons in rue Étienne Marcel, and to Hermès. But she was doing wholesale, selling to other fashion shops. Not at all designer, completely different from what we do now. But she was always interested in real fashion." She stops and looks terribly pained. "We don't like to talk about this, but it's so difficult to keep secrets after some years. When I think about Margiela, I wonder, 'How does he do it?'" She sighs.
What Colette likes even more than fashion is retail. "That's her thing," Sarah says. "To make people happy, communicating ideas through products." The pair is famous for their creative collaborations with some of the most desired brands in the world. There have been a Colette Chanel jacket, a Colette Louis Vuitton cupcake and, of course, various projects with Pharrell Williams, including the Moncler collaboration Sarah is wearing today.
"In general, I tend to say to people, 'Don't try to do so many things. Not everyone can be a DJ or whatever,'" she says. "But Pharrell is good at everything he tries. He's fantastic. He came to us first as a customer. Then he did the chairs with [Parisian gallerist] Emmanuel Perrotin, and he collected some artists that we worked with, like KAWS. Then we launched this collection with Moncler [for which Williams designed eight prints]." Last spring, in partnership with Perrotin, Colette showed the limited-edition Tank chair. All eight sold, at around €20,000 each. At the opposite end of the spectrum from hip, in October 2010, the apotheosis of co-branding led to an Hermès scarf edged with Colette's trademark blue spots. "If someone had told me ten years ago, 'You'll end up doing something with Hermès,' I wouldn't have believed it," says Sarah, wide-eyed.
"We don't do budgets. It's all spontaneous. We just cross our fingers."
Madame Colette, while not exactly in cahoots with Hermès back in the 1990s, was well known as one of the clothing business's best editors. "Her place was called Polo, and its reputation was amazing," says an industry insider. "She was a magician. You'd go to Polo to buy a collection for your shop, and you'd come away with everything. Her eye was extraordinary." She also employed a particularly bright young man called Milan Vukmirovic, who worked for the magazine Jardin des Modes, to do her windows. He, too, was instrumental in setting up Colette, but he left to work for Tom Ford at Gucci in 2000. He went on to design for Jil Sander and is now creative director of Trussardi as well as an extremely prolific photographer.
It's hard to overestimate the impact of Colette on the Paris scene, and it's pointless to try reading anything about it in French without knowing the word branchitude – extreme hipness. It's at the top of every piece. "The Parisians pretended to hate it at the beginning," laughs Loïc Prigent, a fashion documentary director and Sarah's contemporary. "But it changed Paris in the way that maybe i-D changed London in the previous decade. Previously, it had felt like the people from the '80s were still in power, until Colette came along." Not only did the rue Saint-Honoré begin to flower again in its wake ("What a shame we don't see any profits from that," Sarah quips, referring to the enhanced rental value of the surrounding sites), but other retailers also sat up and took notice. Within two years, even grand magasin Printemps had revised its buying policy. Extreme label loyalty, such as that exercised by the nearby boutique Maria Luisa, one of the only multi-brand stores to predate Colette and a devotee of Balenciaga and Roland Mouret (hence their absence from 213 rue Saint-Honoré), was no longer considered the only option. Sarah, Colette and Milan not only cherry-picked designers from season to season, they might then buy only a handful of pieces they thought would work in the store rather than investing in a full collection. More recently, Sarah bought in Kate Moss's first three Topshop collections and then called it a day.
Things change daily at the store. When I visited, it was filled with a mix of Erdem, Graeme Armour, Raf Simons, Mary Katrantzou, Céline and Anthony Vaccarello. There were also Billionaire Boys Club jeans and beanies and Lanvin biker boots for men, as well as Topshop make-up, a bespoke candle by the New York fashion blogger Derek Blasberg, and bundles of candy-coloured hair elastics for €1. And Japanese tourists. Ironically, the store that strove to bring the excitement and idiosyncrasy of the Tokyo concept store to Paris now hosts crowds of Toykoites on style pilgrimages. And while Sarah's initial impulse was to travel the world in search of everything, now there's plenty to find on the internet, and it is the store that has to travel – throwing a Halloween party in Tokyo last October and sending a cute blue-spotted truck around New York in September filled with an esoteric collection of Colette-type merchandise.
Colette remains a family affair. While the mother looks after the display, the daily administration, the staff (90 in all) and the accounts, the daughter roams the world and cyberspace. "I was sure I wasn't going to work with my mum," says Sarah. "But she says she created Colette so we could collaborate. We are very close, very comfortable together." Colette also gave her store the best name in the business – a word that immediately calls to mind one of the city's most famous writers, whose 19th-century novels and reputation overflowed with the sort of daring sensuality and drama Paris still does best when it tries.
And the store is autocratic. Sarah alone is in charge of buying, trawling the runway shows and showrooms with a notebook, not an assistant. "I have one assistant for the books reorder, but I do the selection," she says, "and one assistant for events. For the buying, I do everything alone. It's true, there is no other buyer who works like that, but I don't know how they manage." What on earth does she mean? Surely the question would be how does she manage? "Well, first I see everything, and I think, 'Will that work with that?' I don't have to discuss quantities with anybody. I don't have to find out what anyone else has considered. I just follow my instinct. We don't do budgets. It's all spontaneous. We just cross our fingers."
She also runs the gallery, which has shown artists who have gone on to wider acclaim. Recently, work by Takashi Murakami – whose manga-derived pop form exhibits the aesthetic the Colettiste favours – was selling for respectable sums, to coincide with his installation at Versailles.
Sarah's single-minded self-belief and her mother's continued influence seem to equal success. "We still do one week of sale," Sarah says, "because, like every fashion shop, we can't sell everything. But we don't have big disasters. We don't do just one thing. We're not just a fashion shop; we're not just a restaurant. When you come, you can enjoy a new CD or a magazine."
Colette is a tribal affair, too – a natural meeting point of what was once the jeunesse dorée but is now a little longer in the tooth. To put a London spin on it, they're a tribe you might have got if you crossed today's aristo Boujis crowd with the Blitz kids of the 1980s. And Sarah plays a central role. To be a truly important player in this city is to belong to this exclusive group, which filled the tiny dance floor of nightclub Paris Paris from 2007 until its closure before the end of the noughties and then went on to make Le Baron (capacity 150) the only place to be. Its members include clubmeister André, filmmaker Prigent, designer Olympia Le-Tan, Gildas Loaëc of record and fashion label Kitsuné, fashion journalist Lauren Bastide, DJ Michel Gaubert, ex-Daft Punk manager Pedro Winter of Ed Banger records, Marc Jacobs muse Camille Miceli... Sarah used to organise monthly dance classes at Paris Paris; the action would kick off around midnight, with 30 of Paris's most directional kids performing the perfectly choreographed 'Thriller' routine they had learnt between leaving work and curtain-up.
Perhaps it's this scent of hipness that lures other, more unexpected movers and shakers through Colette's full-height glass doors. In December, Kanye West swung by unannounced and signed a few copies of his new CD, My Beautiful Dark Twisted Fantasy. Claude Montana, a leader of the pre-Colette old guard, has come by regularly of late, popping in to sign copies of his new book, which sits happily among the piles of good-looking coffee-table reading, ranging from a €300 gold-leafed tome by Dutch designers Studio Job to The Sartorialist, which, unsurprisingly, is one of the store's bestsellers.
The newish Parisian art and style magazine Blast recently dedicated an entire issue to Colette. On the cover, Chloë Sevigny in blue-tinted John Lennon glasses that recalled the Colette logo. Inside was the tribe, a little older but still coalescing comfortably, calling all the shots on la branchitude parisienne (de Betak must have been away that day) – a group with shared thinking and big ideas. And there was Sarah, of course, smiling quietly in the corner, pixie cut, flat shoes, sweetly and wordlessly still making it all happen.