Princess Mabel
She's fashionably anonymous in London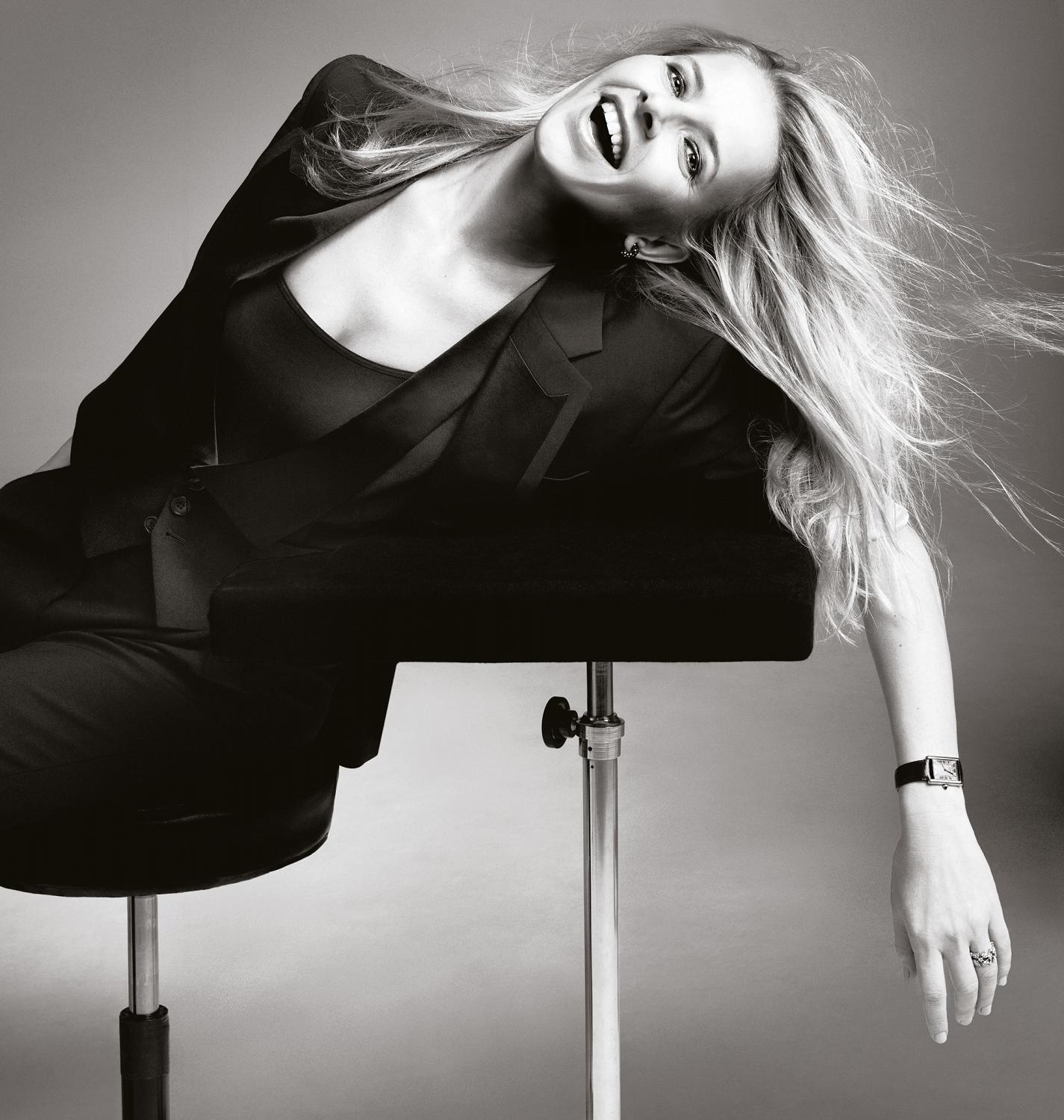 When Mabel van Oranje married into the Dutch royal family in 2004, she already had a distinguished career as an international human rights activist. Now living in London, the princess serves as the highly successful but publicly unknown CEO of the Elders, a global lobbying collective that includes Nelson Mandela, Archbishop Desmond Tutu and Kofi Annan.
Mabel's commitment to campaigning has never wavered, even after her sensational Viktor & Rolf wedding dress propelled her into a whole other fashion league. And it's nice to know that the 42-year-old princess has always been a fan of her mother-in-law, Queen Beatrix, even before they met.
For Christmas dinner 2010, the Van Oranje household ate a homemade meal of courgette soup followed by individually wrapped vegetable parcels and an oven-roasted salmon served with a dill sauce. "Delicious," reports the mother of the family, Mabel, who prepared the food with her husband, Friso. Though Mabel is pescetarian, her two daughters, Luana, five, and Zaria, four, have not had the dietary restriction imposed. "So I made sure there was plenty of bacon for Boxing Day breakfast," she says. It was the Van Oranjes' first Christmas in London, though they've lived in the city since Mabel and Friso's marriage in 2004. Usually, they've spent the festivities in the Netherlands with one set of in-laws or the other.

When Mabel met Friso, four years before they wed, she was living in Brussels and working as the executive director of the Open Society Institute, an organisation set up to promote democracy and human rights. There, she contributed to the global effort that led to the establishment of the International Criminal Court and played a key role in Publish What You Pay, an international NGO campaigning for transparency and accountability in the management of oil, gas and mining revenues. Friso was a financier at Goldman Sachs in the City of London and, incidentally, second in line to the Dutch throne. Mabel says their courtship was enabled largely by Eurostar.
Mabel has been CEO of the ethical campaign group the Elders since 2008. The independent collection of global leaders was brought together by Nelson Mandela to exert their combined experience and influence in the areas of peace-building, addressing human suffering and promoting the shared interests of humanity. Members include former UN Secretary General Kofi Annan and Archbishop Desmond Tutu. Both Luana and Zaria have met Tutu, says Mabel. "They have no idea of who he is, of course. They just think of him as a very nice man. Which he is. The girls are just beginning to understand what Mommy does for a living. When Friso talks about my work to them, he does it with pride." As he ought.
A mother, wife and global power broker, Mabel is a unique kind of modern superwoman on the international stage. If Kate Middleton is looking for a suitable role model to fashion something useful out of her incumbent royal privilege, Mabel's direction would be a useful one to follow. Mabel possesses not just a fearlessness about the big things but a CV that could shame many political, religious and royal leaders.
She's rarely, if ever, daunted by meeting or working with figures of immense stature, she says. She's more often humbled by street-level workers fighting for justice, particularly on the subcontinent. Mabel says she often goes to bed at night thinking about political prisoners. These Bono-esque statements are an inevitable by-product of the job. But they're offset by her infectious intellectual inquisitiveness.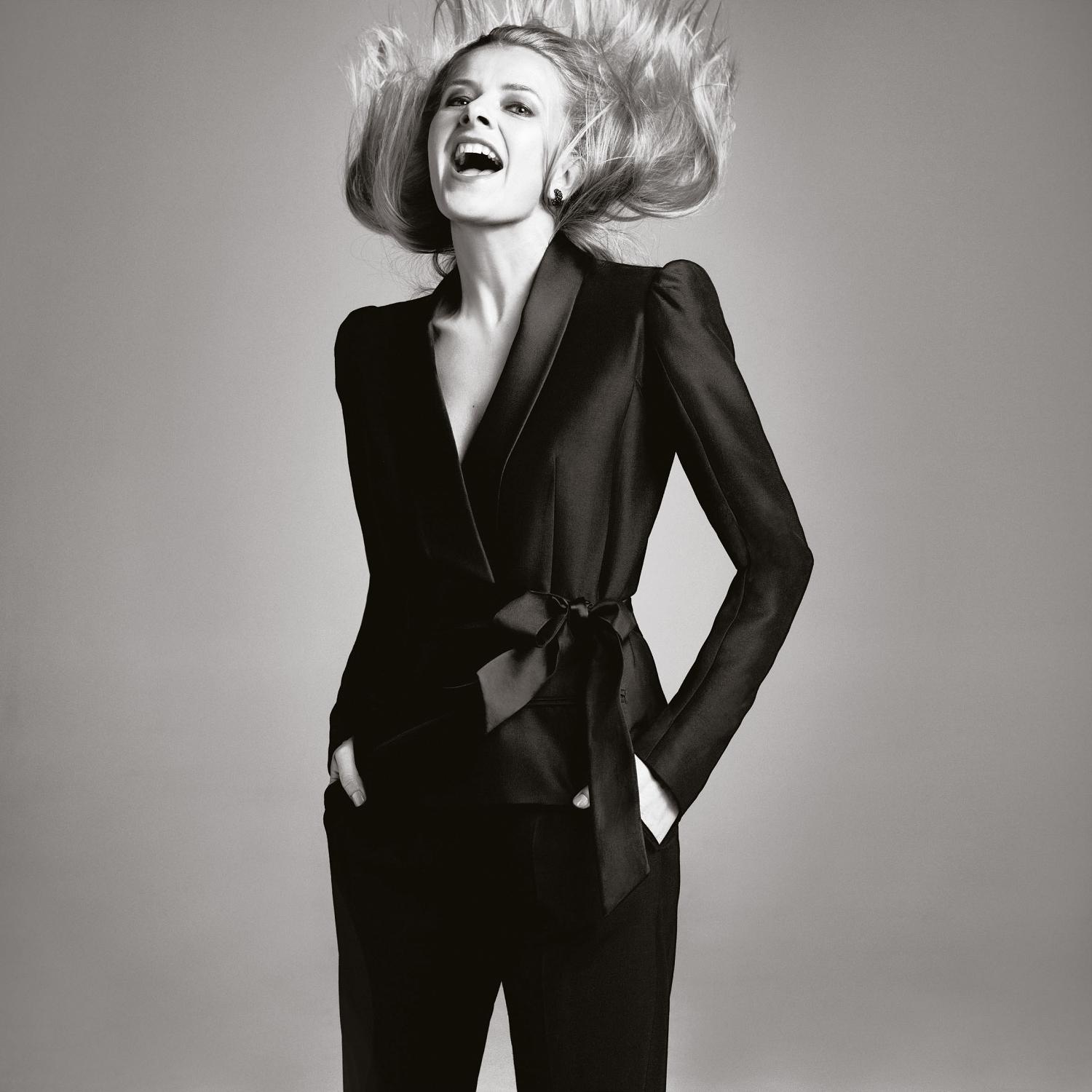 In 1993, as a student at the University of Amsterdam working toward master's degrees in economics and political science and interning at the United Nations, she founded her first NGO, the European Action Council for Peace in the Balkans. She gives a light, if detailed, account of its inception, taking up half a side of a 90-minute tape describing the machinations as if she's describing putting together a college fanzine.

Underpinning it all, and perhaps her whole self, is a startling lack of regard for the idea of failure. Some people are simply born this way. "Let's be honest," she says. "I've now been professionally engaged for 17 years, and of course I've encountered failure. But you know what? If things don't work out the way that you'd envisioned them, look at what's not working, change it and continue in a different way." Bang – done.
Mabel co-founded the hip Dutch charity War Child in 1995 and served on its board until 1999. When the World Economic Forum in Switzerland selected its 100 Global Leaders for Tomorrow five years later, as she entered her mid-30s, Mabel was an obvious choice. Today, when she receives news of a bill being debated in the US Congress in which she has an especial interest, she makes sure she has a direct line to the offices of the representatives tabling the motion.
By way of adding style to her already substantial tale, on the occasion of her wedding to Friso, Mabel encouraged her wilfully eccentric fellow Dutchmen Viktor & Rolf to rip up their first designs for her frock and go back to the mannequin, on account of the first sketches being too conservative. They came back with a dove-white double-faced duchesse satin dress replete with white silk georgette bows and ribbons tumbling down the train. She loved it. If, as she says now, she was not the sort of little girl to dream about her future wedding dress, neither was she going to miss the opportunity to create a wow. It was through her incredible Viktor & Rolf wedding dress that I first became aware of Mabel van Oranje. She brushes aside the implication of what this might mean for a powerful, independent woman in the 21st century. "Really? Great." She laughs. "But I think there are many, many people who know me because of my work and have no clue I am married into the royal family. They really have no idea what dress I was wearing on my wedding day. It's nice, at the same time, that you know me for that."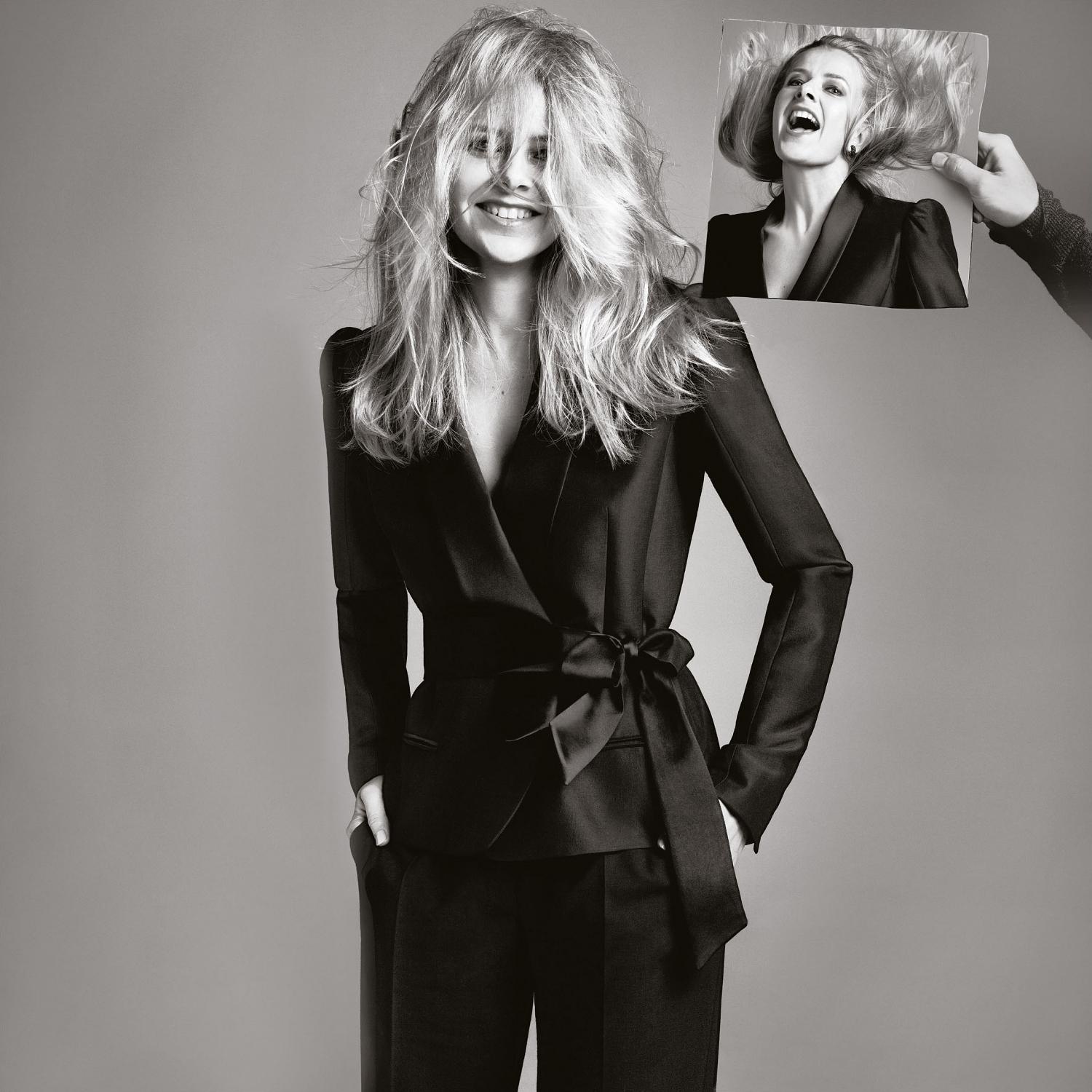 Once the Googling began, controversy began to dog Mabel's public/private life. A relationship that she denies ever existed yet has left her reticent to speak to the press is still the cause of speculation and gossip in the Netherlands. "Things were said," she says enigmatically, pausing for thought, deep into our conversation. "I allegedly had a relationship with someone, which I did not, who was a criminal."
Allegations by the Dutch investigative journalist Peter R. de Vries linked Mabel to Klaas Bruinsma, a socially mobile mobster – often referred to as the Dutch Scarface – who was brutally assassinated in 1991. "It's quite difficult to defend yourself against accusations when you haven't done anything," she says. Then, later: "If you can explain 'the scandal' to me then I will defend myself. I don't want to make value judgements here. I think I have been portrayed incorrectly. And that hurts, obviously. But look, correcting this injustice is obviously not what drives me. I hope that much is obvious."
If, on paper, Mabel represents the point on the graph where Wallis Simpson and Diana, Princess of Wales, might once have converged in some mythic timeline, in the flesh she's a very different sort. There is no coquettish obfuscation; she wields a no-nonsense alpha quality when you veer into personal territory. It perhaps comes as little surprise that she was the first born child to her middle-class parents or that her father, a telecommunications whizz, was expecting her to be a boy.
Born on 11 August 1968, Mabel appropriately has the star sign of Leo. Perhaps it's the famous tenacity associated with the astrological lion that makes her take on the difficult causes. Because the Elders are attempting to instigate a global initiative on the dangers of child marriage and the US Senate did not vote on whether to support it until 16 December, Mabel was late with the Christmas decorations. "Given the intensity with which I do my work and bring up my kids, my lack of personal time is the price I pay," she says.
She was delighted, though, to find a paper bag of ornamental angels fashioned from recycled tin cans, which she'd bought at a market in Mali, and she helped her children dress the tree with them. She chose her husband's Christmas presents partly by scanning The Economist's books-of-the-year list and matching the various précis to his temperament. Her gift from her mother-in-law, Queen Beatrix, was a necklace, which she wears to our second meeting: its three interlocking bands of huge stones, white and black, reach to her stomach, ornamenting her moderate daywear.
A few days before Christmas, Mabel hopped in the family car with Friso and the two girls to travel out of London to buy the family tree. After some deliberation, they alighted upon the perfect Scotch Pine. "It's so difficult, isn't it?" she says. "Finding the right Christmas tree."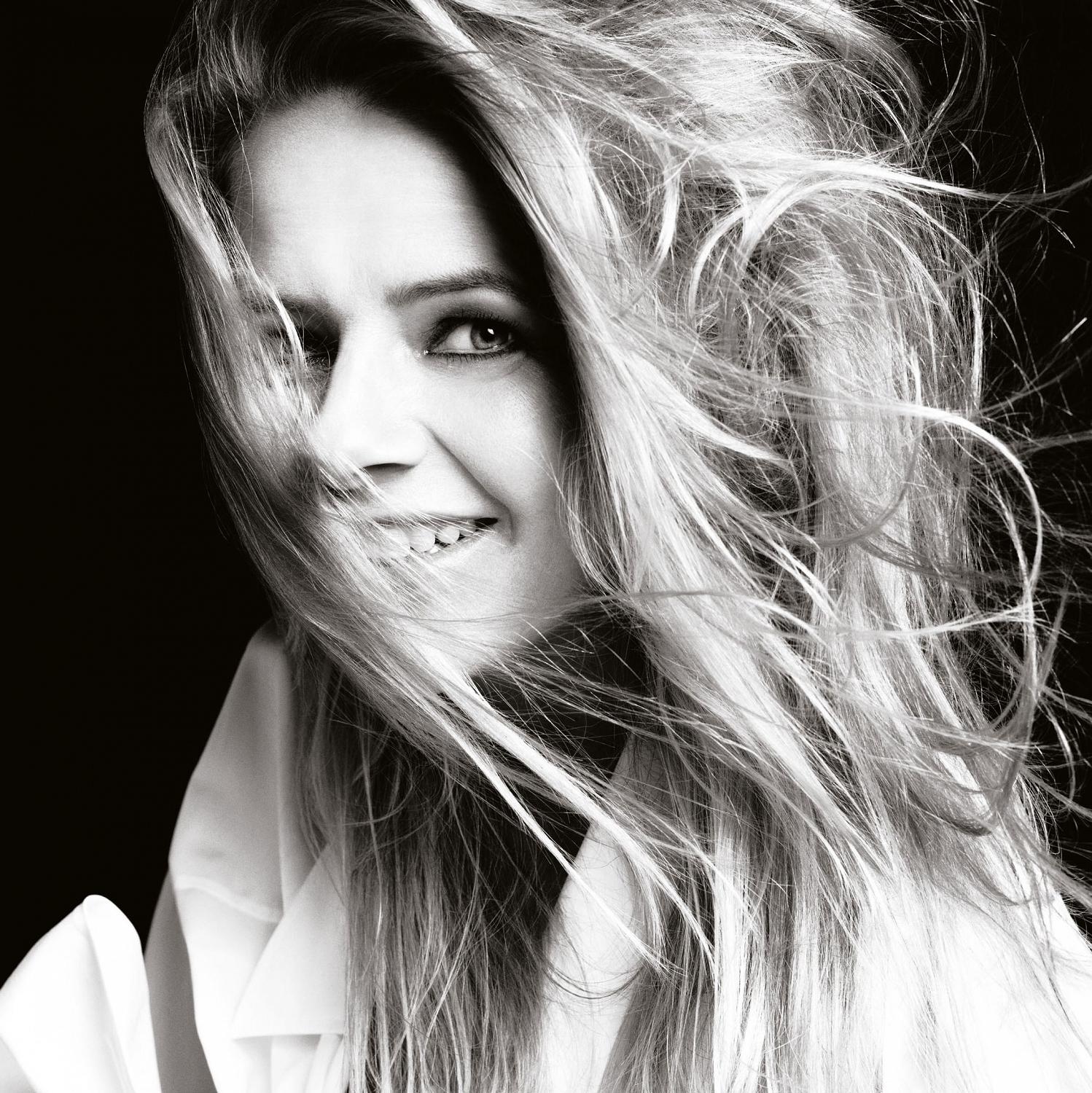 If you've heard the story about the little girl who grew up wanting to be a princess – and with the media scrum already gathering for the marriage of Prince William and Kate Middleton on 29 April, who hasn't? – then you should divorce it immediately from Mabel's own particular tale. There are few buildings less regal than the slate-grey low-rise '70s office block in Hammersmith, west London, from which she oversees the affairs and interests of the Elders. We first meet at this poignantly unglamorous building, with all the exterior and interior design trappings of a bleak provincial dole office.

"You know, I'm more interested in the objectives of being here than what it looks like," Mabel says. "When I'm here, basically I'm working. I don't really care how it looks. Of course, it's nice to have a beautiful office. But I think we can use our money in better ways than buying expensive furniture." She chides her own monasticism for a moment. "That doesn't mean that occasionally I don't like to dress up."
Today, she is wearing the kind of black trouser suit you might see on a well-groomed Sunday newspaper supplement editor. She cuts a handsome, lithe figure and has delightfully imperfect facial features and sanguine northern European eyes. If she often speaks in clipped sentences, it's only because the gravity of most of her subject matter necessitates an economy of phrase. She's fluent in four languages and picked up a few words of Slavic ones while at the UN during the war in Kosovo.
As a child, Mabel says she dreamt of becoming a missionary. "You start looking back at your life and wondering where this commitment to work on – and this might sound pathetic – making the world a better place came from. I think it actually started when I was really young, maybe when I was seven or eight years old. At that time, I was quite religious, out of choice. I was intrigued by the stories of the Bible. The good and the bad. Justice and injustice." She says she's now agnostic after some deliberation. "I find I'm interested in religions and the wisdom of religions, but there's so much misuse of it. I've opinions on lots of things. You might have noticed. But there are also things on which I truly do not."
She has flashpoints both sacred and secular. "I also realised that I was in a very privileged position. I come from a middle-class background in the Netherlands, but I got intrigued by the idea of missionaries, of helping others to better their lives. I didn't have any connection to that world directly, but I had this idea that when I grew up I would be a missionary and bring schooling and medicine to poor people. It was all very paternalistic, of course."
She waves a dismissive hand at her schoolgirl dream. "The way I look at creating change now is completely different. It's all about empowering others. There's no lasting change unless people do it themselves, but sometimes they need the empowerment to help themselves."
Her father died when she was nine years old, he only 33, in a skating accident, "completely unexpectedly. That really had an enormous impact on everything. It made me realise the fragility of life. That it can be taken away completely out of the blue. My father was a very intelligent man. He came from a humble background and grabbed every single opportunity he could to get a better education, to develop his abilities and pursue his opportunities. It felt as if his life was unfinished and I should continue it in some way."
Mabel says her abiding memories of her father are of "a lot of love, warmth, encouragement and fun." If there's an inevitable steeliness to adults who have confronted mortality at close quarters as children, the transformative powers of early tragedy can make for sentimentality in the retelling. Mabel recounts tales of childhood holidays when the family would pack up in a car and travel around France together: "Those were moments of complete freedom."
As a student, she began revisiting those memories, scrapping her initial plans to study law and taking a gap year to learn first French and then Spanish. "My father spent a long time in Latin America," she says. "The language allowed me to access his world." At the University of Amsterdam, she began carving out a global citizen's role by virtue of an almost Calvinist thirst for work experience as opposed to policy in the abstract. "Getting to spend three months in Mexico as an employee of a Mexican firm was a whole different way of understanding that country than if I'd been backpacking, for instance."
"My daughters have no idea of who Desmond Tutu is. They just think of him as a very nice man. Which he is."
Mabel remembers little of applying for her most prestigious internship, at the UN. "You had to fill out all kinds of forms. There was a phone call. They'd made the decision already. I was in. That was that." But she recalls every detail of working in the tall glass tower of the UN secretariat on the East River in Midtown Manhattan. "It was just absolutely fascinating. Whenever I wasn't committed to something else and there was an interesting debate in the Security Council, I would sit down in the public gallery and listen to it. I absorbed it all. It coincided with all the horrors in Bosnia in '93."

Mabel was 25 then. Her studies in political science and understanding of global corporations gained during internships at Shell and ABN AMRO bank, plus a stint at the Dutch Ministry of Foreign Affairs in The Hague, had fine-tuned her thinking, and she found her young mind surprisingly comfortable and adept at imagining interregnum solutions to international catastrophes.
"I remember sitting there and just thinking, 'OK, the Bosnians are the victims here, although also they have obviously done things that are unacceptable. And they have an arms embargo against them. There was a vote about lifting the arms embargo. It was decided not to lift it. How can they defend themselves if they don't have arms? And why are we not doing something about it? This is fundamentally wrong.' I saw the vote being cast. And I remember, for example, the ambassador for Costa Rica, a country that didn't at that time have an army, saying, 'Does this mean if we ever get attacked you guys will not come in and help us?' These were really big, fundamental questions that they were discussing."
She liked the flavour of the debates, she says, if not the consequences. "There was the vote on the creation of the six safe areas, one of them being Srebrenica, and look what happened there! I will never forget those moments. One of the ambassadors saying, 'How can we create six safe areas? Doesn't that mean that civilians outside those areas are unsafe?' I came out of those meetings and those votes just thinking, 'No, I cannot become a management consultant. Before the UN, I thought that might feed my brain. But no. I can't do that. I need to make my tiny contribution to some of these very big international questions.' The one thing that I came away with from that internship was the idea that we can all make a difference. Anybody. It doesn't matter how important you are."
The 'little difference, big change' idea became a philosophy for Mabel. It's one she'll apply in the Elders' campaign to bring the issue of child marriage to global prominence. "Someone recently described the Elders to me as the fathers of humanity," she says, looking unabashed by the implied compliment. In summer 2009, the Elders made a pronouncement about women and religion. "Because they're truly global, they can speak out on things that others can't. So they've focused on the fact that religion and tradition are forces for good in the world, yet far too often they're still used to justify discrimination against women." The statement resonated, she says. "With the response we received, we figured we were on to something and realised we needed to translate it into something much more practical. An abstract statement is ultimately just an abstract statement."
Child marriage is a highly sensitive issue, Mabel says, because on one hand it's driven by poverty and on the other it's perpetuated by tradition. "Also, it's something that, if you or I were to work on it, might come across as cultural imperialism. We have no right to tell other cultures what is wrong or right. But when the Elders talk about it, it's a whole different ball game. Child marriage isn't just a human rights issue, where it's outrageous that 14-year-old girls get forced into marrying men that are often two or three times their age. It is also a tragedy for society. These girls have been taken out of school, their economic contributions are limited, they are the most likely to die in childbirth and have the biggest harm done to their bodies. So what we're now trying to do is create more discussion about the problem, so that it becomes acknowledged as a real issue. You're talking about 10 million girls a year here."
"I have opinions on lots of things. You might have noticed."
As Mabel runs through the Elders' aims for eliminating child marriage – "It might take two or three generations, but we need to start the discussion now" – her passion steadily rising with every sentence and statistic, an undeniable incongruity raises its head. Surely becoming a member of a European royal dynasty makes her complicit in the very idea of inequality? How can a woman so outwardly committed to social change, equality and the advancement of humanitarian causes buy into the idea of arbitrary hereditary peerage and privilege?
I voice the thought.
"You know what?" she says, and considers it for a moment before responding with one word: "Love."
There is a pause.
"I did not marry Friso because he was royalty. It was a complete love. Everything else...it doesn't matter. I think that our queen is one of the best, most amazing women in the world. As long ago as when I was working in Mexico, I would speak of my country, of Dutch cheese and of Heineken beer, and I would talk about our queen proudly. She is an amazing person. To have her as a mother-in-law is an incredibly lucky part of that love. In the Netherlands, the state supports only the eldest son or daughter of the monarchy. Friso's parents were superb in educating their two younger sons with the understanding that they would have to make their own lives. Though they knew they were born to a special family, they also understood that they'd have to stand on their own two feet from a very early age. They've really done a superb job with all their sons in getting a good grasp of human values."
"What I find the strangest is moving between the two worlds. Here, in London, I'm anonymous. I'm not really recognised until I run into Dutch people. As soon as I fly over there for an hour, I step into a world where everybody recognises me. In a way, it helps me realise how relative things are. There I am one day, waving at Queen's Day and having a wonderful day with my in-laws and the Dutch people, and then the next day I'm on my way to Gaza and I'm standing in what's effectively the biggest prison in the world – 1.5 million Palestinians locked up. It's all relative. But these are my realities."
Mabel says she's not sure she would call herself a feminist. "You know, I don't know. The other day someone made the argument that whereas the issue of women in the developing world is one about gender equality, in the western world, the developed world, whatever you want to call it, the issue is about feminism. Personally, I'm more interested in gender equality. That's where I feel the worst injustices are being done. Again, maybe I'm just quite privileged growing up at the end of the 20th and beginning of the 21st centuries in a country like the Netherlands. Maybe not all of us were equal, but I've had pretty good opportunities so far." She seems satisfied with this, adding, "I've rarely felt constrained by my gender."
On the first Thursday in January, I meet Princess Mabel once more, for breakfast at High Road House, a west London outpost of the Soho House group. She orders two boiled eggs ("the white hard and the yellow soft please") and a slice of brown toast and specifies a very milky latte.
The week after the Christmas festivities, she tells me the Van Oranje family took a holiday. 2010 had ended on a glum note for the Elders. Having passed the Senate, the US bill addressing child marriage had not made it through the House of Representatives.
Mabel voices a sentiment she's shared before. "If something doesn't work, then you know what? You look at what went wrong, you change it and you start again." Failure is clearly not an option. She's determinedly upbeat. "It's a new year, a new Congress. We've had plenty of phone calls with our friends in Washington to discuss how we'll restart the process. We'll start from scratch. The bill will get there."
She admits, "I can get really angry about this. There we were, a week before Christmas, sitting thinking, 'How can people do something that will potentially jeopardise the well-being of millions of lives worldwide just to score political points?' It just made me sad, disappointed and maybe even a little disgusted with politics. You can't fight political battles over 12- and 13-year-old girls."
Mabel says she's still trying to make sense of what happened with the bill. "It was originally supported by both sides. There were a lot of Republicans who supported it, and then at the last minute, too many were apparently convinced that this would somehow support the anti-abortion lobby. These were false arguments. It became political. What frustrates me is that this wasn't the whim of one congressman. We had huge bipartisan support. I think 40 senators supported it from both sides."
Our conversation turns to WikiLeaks, subject of the political scandal of the season. Mabel says it hasn't affected the Elders directly. Just after Christmas she had seen and enjoyed the David Fincher film The Social Network – the social implications of Web 2.0 culture aren't lost on someone tasked with promoting more open discussions of difficult issues. "Everything connects," she says. "The whole new perceptions of privacy, the way the internet works, freedom of speech – all that is having an impact on society."
Mabel rarely speaks about herself outside the causes she promotes, but she says she can picture herself as an old woman. "Definitely. One of the most beautiful women I ever met was someone in a restaurant. I have no idea who she was. I was young, and she was maybe in her 50s. She just had eyes that had lived. That's something I hope I'll have when I'm older – a bit of that wisdom and sparkle in my eyes. I know how precious life is. I love life. There is so much to do."