Phoebe
Waller-Bridge
Laughing out loud with Phoebe Waller-Bridge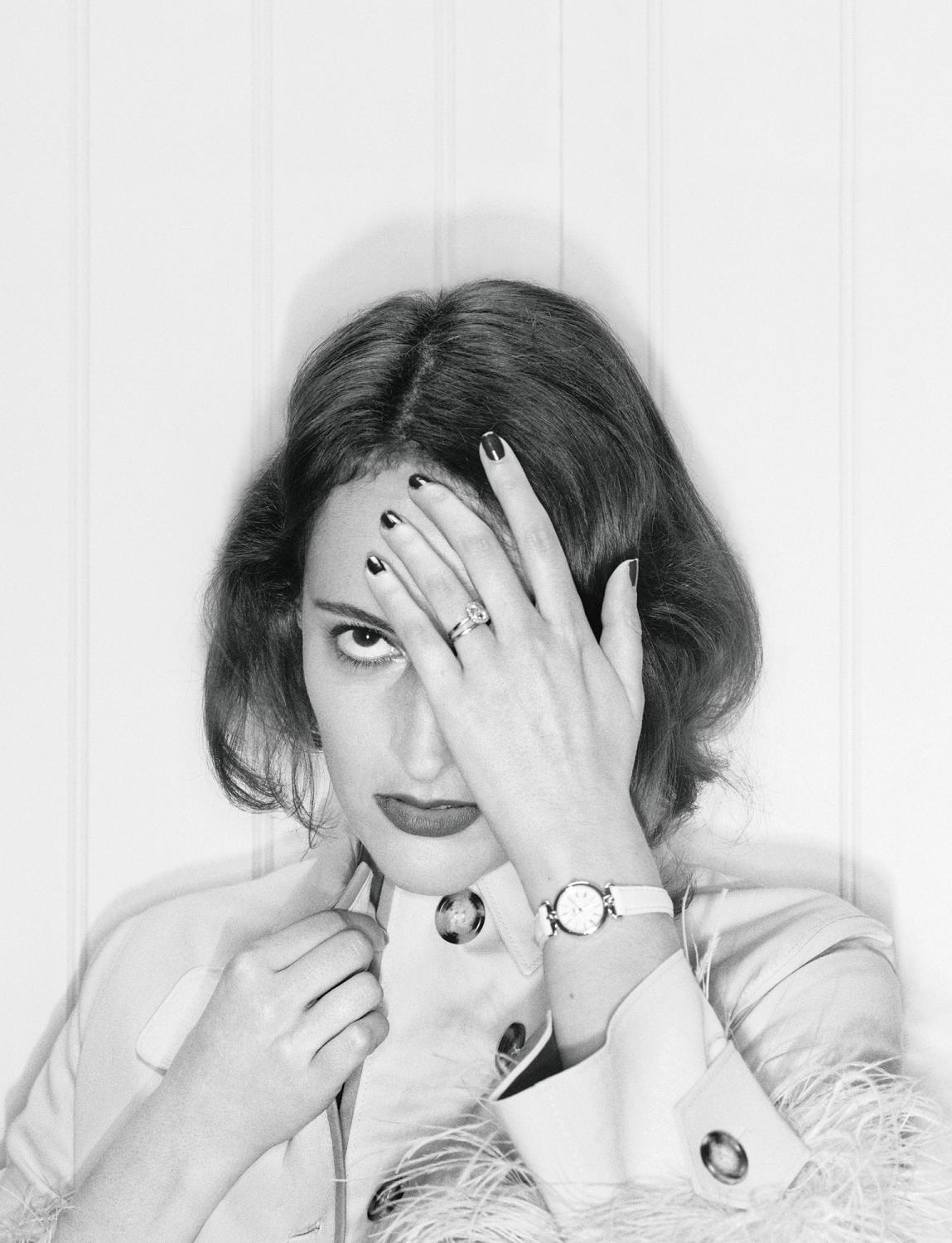 A dread of public speaking might ordinarily stymie a career on stage and screen, but not for Phoebe Waller-Bridge. She is fearless and has been since she wrote and performed her first play, which ended in a riot, 10 years ago.
Phoebe, 31, is the creator and star of the controversial Fleabag, a darkly comic stage monologue-turned-TV show written on a dare. Its titular character, who shares Phoebe's childhood nickname, will say or do anything to provoke a reaction – and the television version is certainly getting one on both sides of the Atlantic. Now Phoebe can choose her projects, which could include a reprisal of the scandalous role.
Phoebe Waller-Bridge was on stage in 2007 when she became hooked on writing. She had just performed a short scene she had written for an experimental night in a pub in the East End of London. The brief had been simple: write something anonymous that will provoke the audience into heckling the actors. The event was entitled The Mob, and its unwitting star was the public. Upon arrival, punters were divided by gender: men on one side of the room, women on the other, with the stage in between. Each group was given bottles of wine to share, "so they felt like a bit of a gang," Phoebe says. Then the actors took the floor.

In Phoebe's vignette, a woman explained to her boyfriend why she'd slept with another man: "I love you, I'm committed to you, I don't want to have an affair; it's just that every so often I need to have sex with someone who has a really, really large penis. All women feel the same way." The audience's response? "The guys were shouting, 'Slut, you fucking slut,' and the women were squirming," Phoebe says. "One girl was going, 'It's bullshit, it's bullshit.' It was incredibly silly but also effective." The woman begged her boyfriend not to leave her. He paused, undecided. "That's when the guys in the audience got up and grabbed him and were going, 'Don't do it, mate. Fuck her! Fuck her!' And that's when I became hooked."
If The Mob sounds more like an unsanctioned psychological experiment than a typical night at the theatre, it was so intentionally. The evening, and many more like it, were organised by Phoebe and the director and writer Vicky Jones through DryWrite, the theatre company they co-founded in 2007. "We wanted the audience to feel like it was directly involved in the events on stage," Phoebe says. "It could get quite rowdy, but it never got out of hand."
Today, Waller-Bridge, 31, is best known for writing and starring in Fleabag, a six-part BBC series about an angry, selfish twenty-something Londoner. It begins with a scene of anal sex, during which Fleabag, the eponymous anti-heroine whose name is never explained, provides dispassionate straight-to-camera commentary: "After some pretty standard bouncing, you realise he's edging towards your arsehole, but you're drunk and he made the effort to come all the way here, so… you let him." The encounter, which leaves Fleabag wondering if her anatomy is disproportionately accommodating, sets the tone for the series: irreverent, original and funny. There is a lot of sex, much of it shocking, but it's never gratuitous: Fleabag is unravelling – failing business and finances; broken, disjointed family; passive-aggressive stepmother (played with deadly precision by Olivia Colman) – and she seeks solace through brief encounters with random men. But the sex is always disappointing, and she only ever finds satisfaction alone, watching porn or masturbating to YouTube videos of President Barack Obama.
The show is ostensibly a black comedy, but it defies easy categorisation because it is genuinely heart-wrenching too. Fleabag is grieving for her mother, who died of cancer, and her best friend, Boo, who – possibly inadvertently – killed herself by stepping into traffic after her boyfriend slept with another woman. Fleabag is desperately trying to save the guinea-pig-themed cafe she opened with Boo so she can hold on to some part of her friend, but she's barely coping. She is vulnerable, lonely, heartbroken, and consumed with guilt.
"I have a horrible feeling that I'm a greedy, perverted, selfish, apathetic, cynical, depraved, morally bankrupt woman who can't even call herself a feminist," she tells her bumbling, distant father when she turns up on his doorstep in the middle of the night. "Well, er, you get all that from your mother," is his tragically succinct response.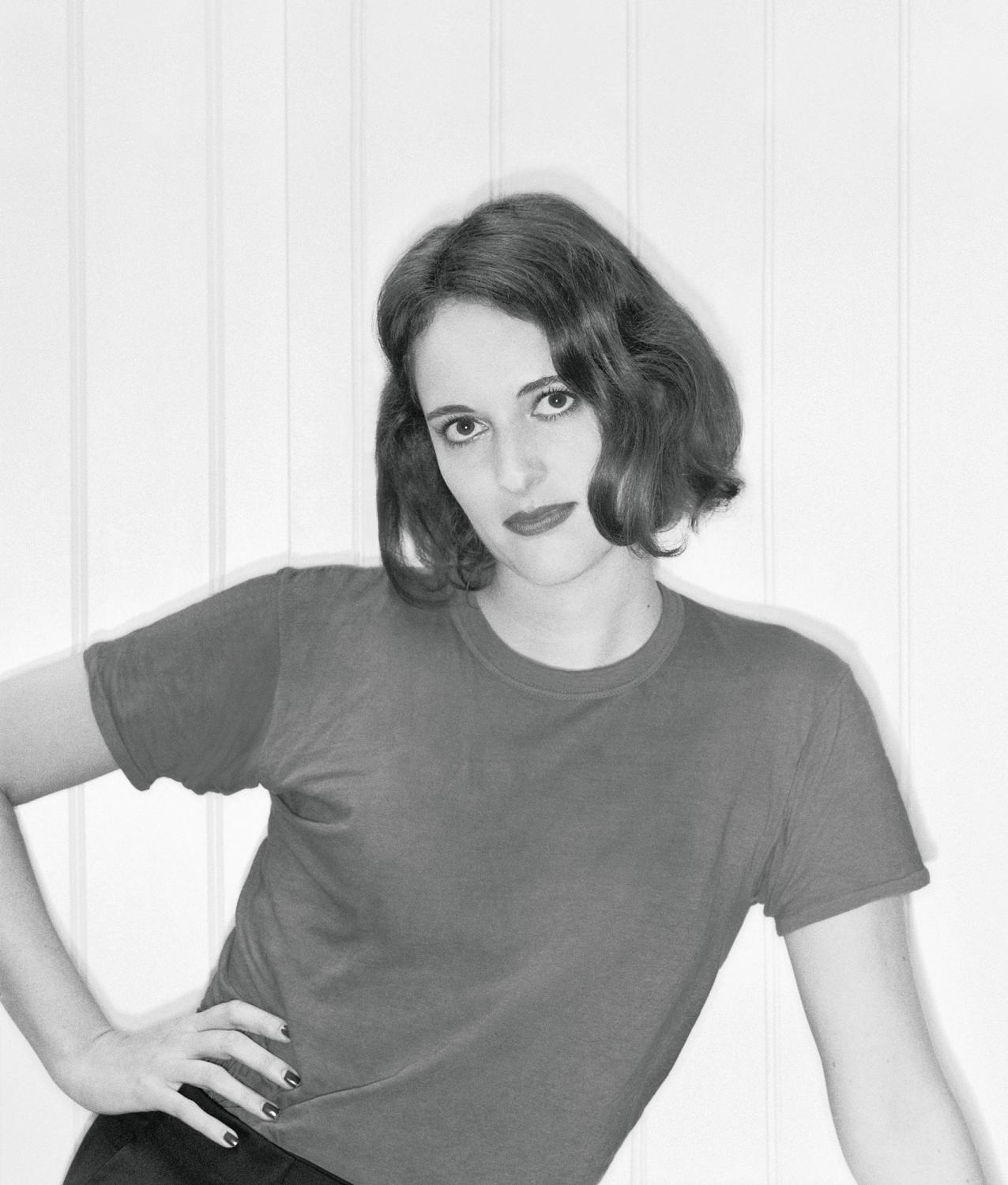 The TV show started life as a play that, when we meet for coffee in November, is in rehearsals for its third staging at the Soho Theatre. Phoebe is dressed in a white jumper, "probably from Topshop", jeans, and black boots from Russell & Bromley, which she describes as her "first epic boot purchase". She's slender and long-limbed with sparkling brown eyes and an easy smile. When she speaks, she's animated, a natural performer, putting on different voices as she recalls conversations or events – for example, acting the part of the male hecklers in The Mob.

Fleabag, like The Mob, began as a dare. In 2012, Phoebe's friend the comedian Deborah Frances-White, now host of the Guilty Feminist podcast, was organising a stand-up night as part of the London Storytelling Festival at the Leicester Square Theatre, one of the city's foremost comedy venues. She challenged Phoebe to write a 10-minute piece. "I just felt like being outrageous," Phoebe says, "and what popped out was this girl who is wickedly honest about her sex life." At the end, the mask slips and Fleabag reveals the grief and insecurity behind the bravado. "That was really important to me," Phoebe says. "Otherwise the sex stuff seems like affectation."
She developed the scene into a one-woman show that she and Jones, who directed, took to the 2013 Edinburgh Fringe Festival, where it won a prestigious Fringe First Award for outstanding new writing. It was there that Chris Sussman, then a commissioning editor for comedy at the BBC and now the head of comedy at BBC Studios, saw it. "I literally got chills," he remembers. "It's so rare to see something so close to the finished article as Fleabag was; everything about it felt as if it could be taken straight to TV." The next morning Sussman contacted Phoebe's agent. "I got there just in time," he says. "Channel 4 saw the show the following night." After seeing the pilot, Amazon came on board to co-produce the rest of the series with the BBC.
The screen version of Fleabag arrived on the digital channel BBC3 last summer as one of an unprecedented number of comedies on television, cable and streaming services written and performed by women. In the United States, HBO has brought us Lena Dunham's Girls and Issa Rae's Insecure, which first found a fan base on YouTube. In Britain, the BBC has screened Sharon Horgan's Catastrophe and E4 has given us Michaela Coel's Chewing Gum (also on Netflix), among many others. The advent of so many new platforms has made it easier for female comedy to find an outlet, says Harry Williams of Two Brothers Pictures, the company that helped Phoebe develop Fleabag and produced the series. "There are many more opportunities to place things that are idiosyncratic, and there is a real hunger for local content."
The press has been quick to lump many of the new female-centred shows together and is fond of comparing Phoebe's comedy to Dunham's Girls and the brash, explicit stand-up of Amy Schumer. Phoebe finds the analogies re-ductive. "Dunham and Schumer are both accomplished, incredible women who I've been in awe of forever, but the comparisons are indicative of how small the pool of reference is. It makes all women's work derivative, as if there's just one stream of female-centric work and we must all have been inspired directly by each other. It's frustrating for all of us."
Fleabag's closest antecedent is, in fact, arguably a comedy written and performed by a man: Seinfeld creator Larry David's HBO series, Curb Your Enthusiasm, in which he stars as a fictionalised version of himself. The dark comedy in David's show comes from his character's clear-sighted view of human motivations, including his own, and the outrage he elicits when this insight guides his selfish behaviour. Fleabag consistently mines the same rich psychological territory – for example, when she tells us about her long-suffering boyfriend's propensity
to clean her flat "like it's a crime scene" every time they split up. "I've considered timing a breakup for when the flat needs a bit of a going-over."
But Fleabag's distinctive voice comes from Phoebe's own theatre writing and experiences staging plays. What connects the show to her scene for The Mob is the fearlessness with which she tackles sensitive subjects. Through her characters, Phoebe will say and do almost anything, relishing the challenge of making us care about complex, flawed women. "The courage of Fleabag is what is so striking," says the filmmaker and playwright Ché Walker, who's known Phoebe since directing her in a play at drama school. "Phoebe is willing to be seen as not pretty. She is willing to reveal unreasonable and quite selfish aspects of that character. That's why the show resonated. You are selfish in your twenties."
When the series made its debut on BBC3, the reviews were enthusiastic, but there was palpable shock at such a sexually candid production coming from a female writer. Many described the show as "filthy". The response surprised both Phoebe and Chris Sussman. "I said to Phoebe, 'It's not that filthy, is it?'" Sussman says. "Chris emailed me a list of what are basically wank-coms that had been gracing our screens for years," Phoebe adds. "Women are now allowed to talk about the private experiences of being a woman, but our genitalia and wanking habits still seem shocking and taboo."
Phoebe Waller-Bridge lives in Kensal Rise, north-west London, with her husband of two years, the investigative TV journalist and author Conor Woodman, 42. She met him briefly at a party; then he saw her perform in the 2012 DryWrite production of Jack Thorne's marital drama Mydidae. "I spent most of the play naked in a bath. Conor emailed me to say, 'I'd like to remember what you look like with your clothes on.' I thought it was creepy." It was Vicky Jones who persuaded her to respond. "We went on a date," Phoebe says, "and since then I have basically never left his flat."
"I just felt like being outrageous, and what popped out was this girl who is wickedly honest about her sex life."
Phoebe grew up in an affluent, supportive home in Ealing, west London, about a mile from Ealing Studios – home of the famous comedies as well as Monty Python and Downton Abbey – with an older sister, Isobel, now 32, and younger brother, Jasper, now 28. Her mother, Teresa, who appears in the pilot episode of Fleabag as a feminist lecturer, worked in a sixth-form college (today she works at the Ironmongers' Company, one of London's "great 12" livery companies, which administer charitable trusts). Phoebe's father, Michael, pursued a successful career in the City, co-founding its first fully electronic share market ( he has since retired from finance and become a photographer ).
Creativity was encouraged. As young teenagers, Phoebe and her sister would create elaborate "radio plays". "We would stage them in a really small area, like a cupboard," remembers Isobel, an award-winning composer who wrote the music for Fleabag. "We had a microphone and gravel to create the sound effect of people walking." They also made songs together, with Isobel providing the music and Phoebe the lyrics, and choreographed dance routines, most notably to the Swedish pop group Ace of Base's "The Sign". "We were obsessed with it," Isobel says. "Every routine began with our backs to the audience and hand clicks. Our parents would very patiently sit down to watch us. They were so enthusiastic." Phoebe's childhood imagination was never curtailed. When she went through a phase of dressing like a boy, it was "never an issue" for her parents, she says. "I was six or seven when I shaved my head, started wearing boys' clothes and called myself Alex. It lasted until I was 10 or 11." Her parents' attitude throughout the tomboy years was "Do whatever you like."
So when she made it to the Royal Academy of Dramatic Art, aged 17, it was, she says, a "brutal" awakening. "The girls didn't get many decent parts because not that many plays have them. I was always crying or dying or pointing at things. So I complained and said, 'I don't want to be the victim of things happening around me.' The next part I got was God disguised as an old man living in a tree.
It wasn't until her final year that Phoebe found an encouraging voice, when Ché Walker arrived to direct a production of Lanford Wilson's 1965 play Balm in Gilead. "Phoebe was like a sleeping tiger, with very little confidence, when I met her," Walker says. "Drama school can do that to you. Sometimes I think women are socialised into politeness and not giving voice to their rage. There's a tremendous fire in Phoebe." His attention had a huge impact on Waller-Bridge. "I told him I was frustrated by all these annoying girl parts," she says, "and he wrote a monologue just for me which made no sense in the context of the play. He had me perform as an angry transvestite with an enormous strap-on cock and a beard and huge hair, and I looked exactly like Russell Brand. I loved it. Ché told me, 'You've got rage. Don't shy away from rage; rage is a gift.'"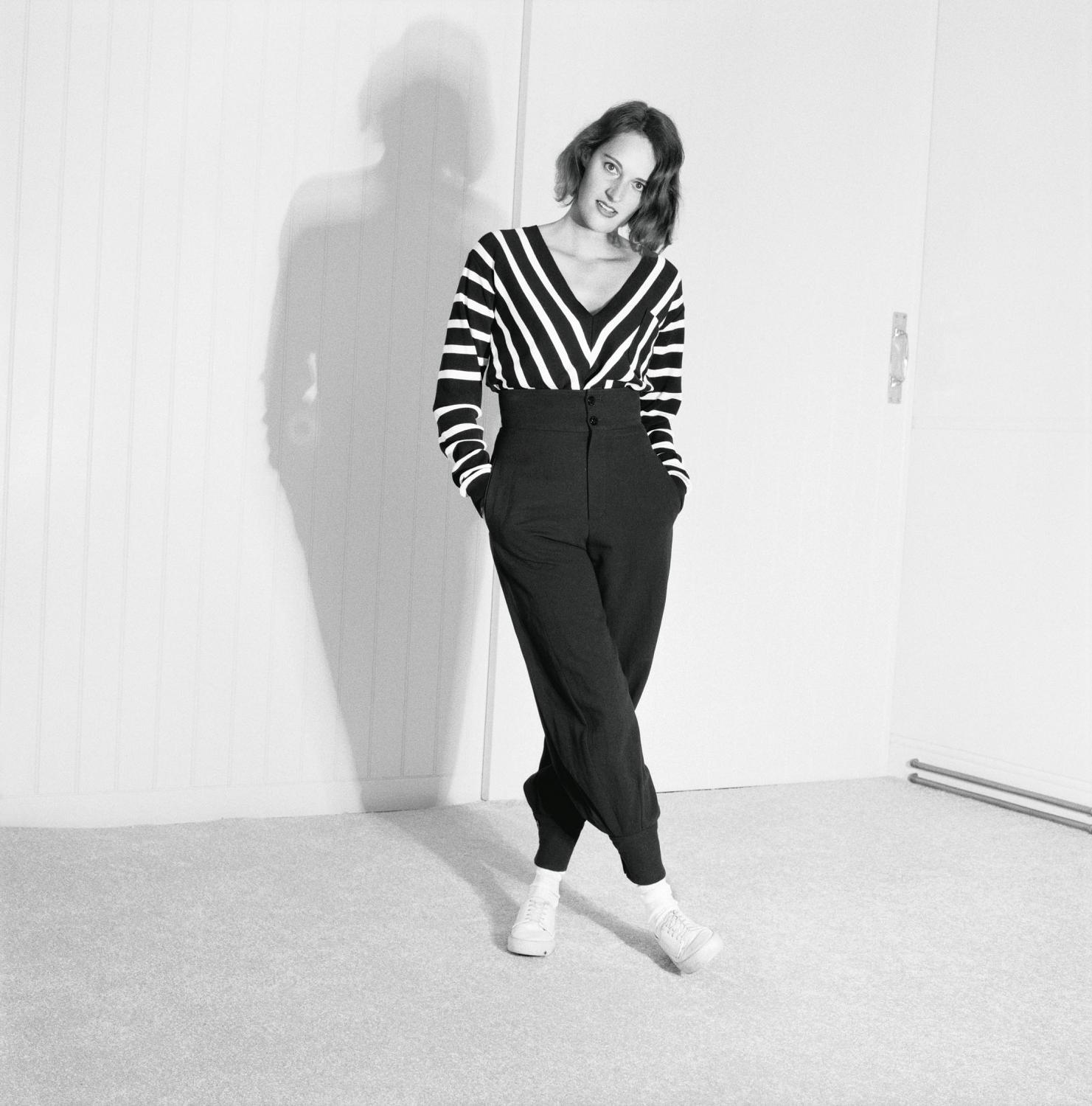 When Phoebe left Rada in 2006, she struggled to find acting work and did, she says, "a lot, a lot of temping". She would eventually be cast in major productions, such as the 2011 film The Iron Lady, starring Meryl Streep, and the relentlessly bleak ITV crime drama Broadchurch, in which she played a junior barrister defending a child murderer. But it was a chance meeting in 2007 with Vicky Jones, who was directing a play in which Phoebe's then boyfriend had a role, that changed everything. "I went up to Vicky after the play and said, 'If you ever have anything happening ever, please can I be in anything? I will play a rug on the floor and you can get people to walk all over me.'"
"I was so touched and excited just to have this brief conversation with her," recalls Jones, 38, who speaks in soft, measured tones that are the perfect counterpoint to Phoebe's spirited recollections. Soon afterwards, Jones cast Phoebe in a play by a first-time author who had, Phoebe tells me, "written a really, really bad script". When Jones tried to improve the text, she was fired. Phoebe quit in solidarity. "I'll never forget what Phoebe did," Jones says. "We went for a drink and talked about wanting to make theatre together. Phoebe is one of those people who doesn't say something and then forget about it. She has this beautiful belief that if you work hard and believe in yourself, you'll make it work. That was incredibly catching just when I needed it most."
The timing was apposite. Susannah Clapp, The Observer's theatre critic, remembers 2007 as "an important year in British theatre, a hinge in which subterranean excitements bubbled to the surface," she tells me via email. The previous year, the immersive theatre company Punchdrunk had created its "marvellous" Faust in a warehouse in London's Wapping. "Reviews were scarce," Clapp says. Instead, the audiences were drawn by word of mouth. "By the time the company opened The Masque of the Red Death in 2007, all the critics were there," she recalls. "At the Royal Court Upstairs, Polly Stenham had burst onto the stage with her fierce play That Face. Duckie brought outré cabaret to the Barbican." The theatre, Clapp says, "was ready for the voice of Phoebe Waller-Bridge."
Jones and Waller-Bridge founded DryWrite in September 2007 with a monthly evening in an upstairs room of the George Tavern in Shadwell, east London (scene of The Mob). None of the actors or writers got paid. "It was a tiny, crypty, creaky room," Phoebe says. "You couldn't fit more than 40 people in there, and we would cram 100 in." It was, she adds, "like crack to me." In the decade since, they have commissioned and performed the work of more than 100 playwrights at venues including the Roundhouse, Trafalgar Studios, the York Theatre Royal and the Soho Theatre, where they have been an associate company since 2013.
Fleabag was a runaway hit when it screened last summer; it has been repeated twice, on BBC2 and BBC1, and has been available internationally on Amazon since September. Critics on both sides of the Atlantic loved it. "Fleabag is an original" was the verdict of The New Yorker's critic Emily Nussbaum. She called the show "a precision black-humour mechanism" featuring "clever editing" and dialogue "as mordant as a Joe Orton play, and just as dirty." The public went crazy on social media. The show's success has been "wonderful," Phoebe says. "You work and work and work for so many years, and then it all happens at once." She's also referring to Crashing, a six-part series about a group of young Londoners living together as property guardians of a disused hospital. Commissioned by Channel 4, the show aired last January. In it, Phoebe played a female character even more challenging than Fleabag: Lulu, whom she describes as "a bit of a dick. Unlike Fleabag, whose front is hiding a deep, deep pain, Lulu is just selfish and awful to people."
Now, following Fleabag's success, BBC America, a US network that reaches nearly 80 million homes, has commissioned Phoebe to produce an eight-part crime thriller, Killing Eve. When we meet, she's just spent time with a forensic psychologist who works with psychopaths in prisons. "He has all these amazing stories about men he's dealt with who he's been horrified by and manipulated by," she says almost gleefully. With the help of Vicky Jones, she is adapting a series of Luke Jennings novellas that tell the story of a female assassin, Villanelle, and Eve, the detective who becomes obsessed with hunting her down. "Now I can really spread my wings in terms of making these two characters sing without having to be confined by five jokes a page," Phoebe says. "It feels like a departure but also like an extension of going deeper and deeper into different women's psychologies."
As well as collaborating on Killing Eve, Phoebe and Jones are writing a film and will debut a new play, Touch, at the Soho Theatre in July. They do pursue individual projects – later this year, Phoebe will appear in a biopic of the Winnie-the-Pooh author AA Milne alongside Margot Robbie and Domhnall Gleeson, and Jones is working on a sitcom for the BBC – but they always come back together. "We're just a really good team," Phoebe says. Jones moved to Kensal Rise to be a "five-minute walk away" from Phoebe, so they can work late into the night.
Their success has led to many opportunities, but they hope to stage more of the experimental nights that launched their collaboration a decade ago. "Anything we've ever done that's good has come from those evenings," Phoebe says. And perhaps they will reprise Fleabag for a second season. "Everyone's really keen, which is a great position to be in, but I'm still deciding if the story should be opened up again."