Olivia
Williams
Britain's sophisticated answer to Hollywood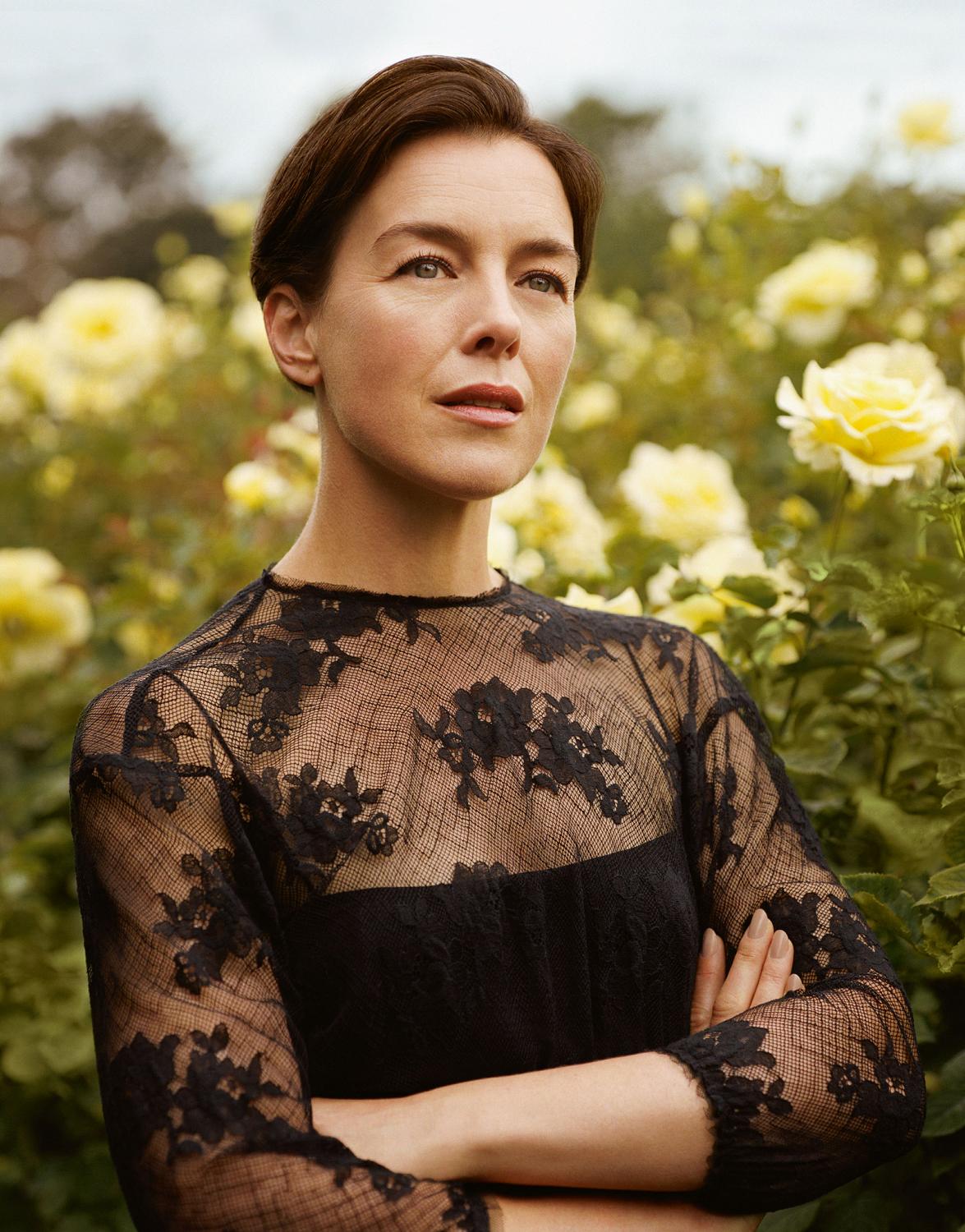 Olivia Williams has always been the actress whose screen presence leaves you wanting more – just think of her spellbinding moments in An Education, Rushmore and The Ghost Writer. And now, her career, which began with Shakespeare and today alternates between London's West End and Hollywood, is ratcheting up an Oscar-winning momentum.
The parts are getting bigger and better, and the forthright 43-year-old actress, though no diva, knows when to pull rank to keep one step ahead in the tricky business of superstardom.
Yesterday, actress Olivia Williams was playing Eleanor Roosevelt in a forthcoming film called Hyde Park on Hudson, about the British king and queen's visit to the United States in 1939. Today, she's fiddling with her earlobes in Villandry, an expensive café in NW1, the London postcode in which she's lived all her life. "If I pick my ears," she warns, "it's because Eleanor Roosevelt didn't have pierced ears, so they filled in the holes in mine with latex, and I've only just remembered that I didn't take them out last night."

Ew!
"It's disgusting," she says. "I'm sorry. I'll just flick it at you across the table."
It's 8am, and Olivia's arrived dead on time, having cycled from her home five minutes away. A couple of hours later, she'll dismiss the car sent to take her into town and cycle there as well. She orders coffee and immediately takes charge of the situation, politely but firmly asking the waitress to turn down the Etta James record blasting through the speakers. Olivia's wearing a simple black dress and no make-up – she only ever wears slap for work. At 43, her skin is gleaming; fine lines around her eyes show she's Botox-free.
Hyde Park on Hudson is the latest chapter in a career that has gone through roughly three phases. In her late 20s, after a stint at the Royal Shakespeare Company but with a career that wasn't really taking off, Olivia was about to give up acting when Kevin Costner spotted her and cast her opposite him in The Postman (1997). After that came Wes Anderson's breakthrough Rushmore (1998) and The Sixth Sense (1999), in which she played Bruce Willis's grief-stricken wife. She was one of only a few British actresses in Hollywood then. "Compared with now, when during the pilot season the Virgin flights are full of British actors – me included – there were fewer of us back then. But Kate Beckinsale and I did an exploratory trip out there together after we made the Emma TV series in 1996. As I remember, she had meetings and I sat in the car, a red convertible. And Emily Watson was busy astounding everyone, and there was Rachel Weisz, so I wasn't exactly a rarity. But there was a perceptible sense among US agents that they had to be more 'European' and build up their English clients."
Then, in 2001, just as her career was gaining momentum, Olivia's father became seriously ill, and she returned from her productive stint in Hollywood to the UK, where she appeared in a variety of inconsequential films. It was beginning to seem as if her career would be a series of successes eclipsed by subsequent failures. But recently, that's begun to change.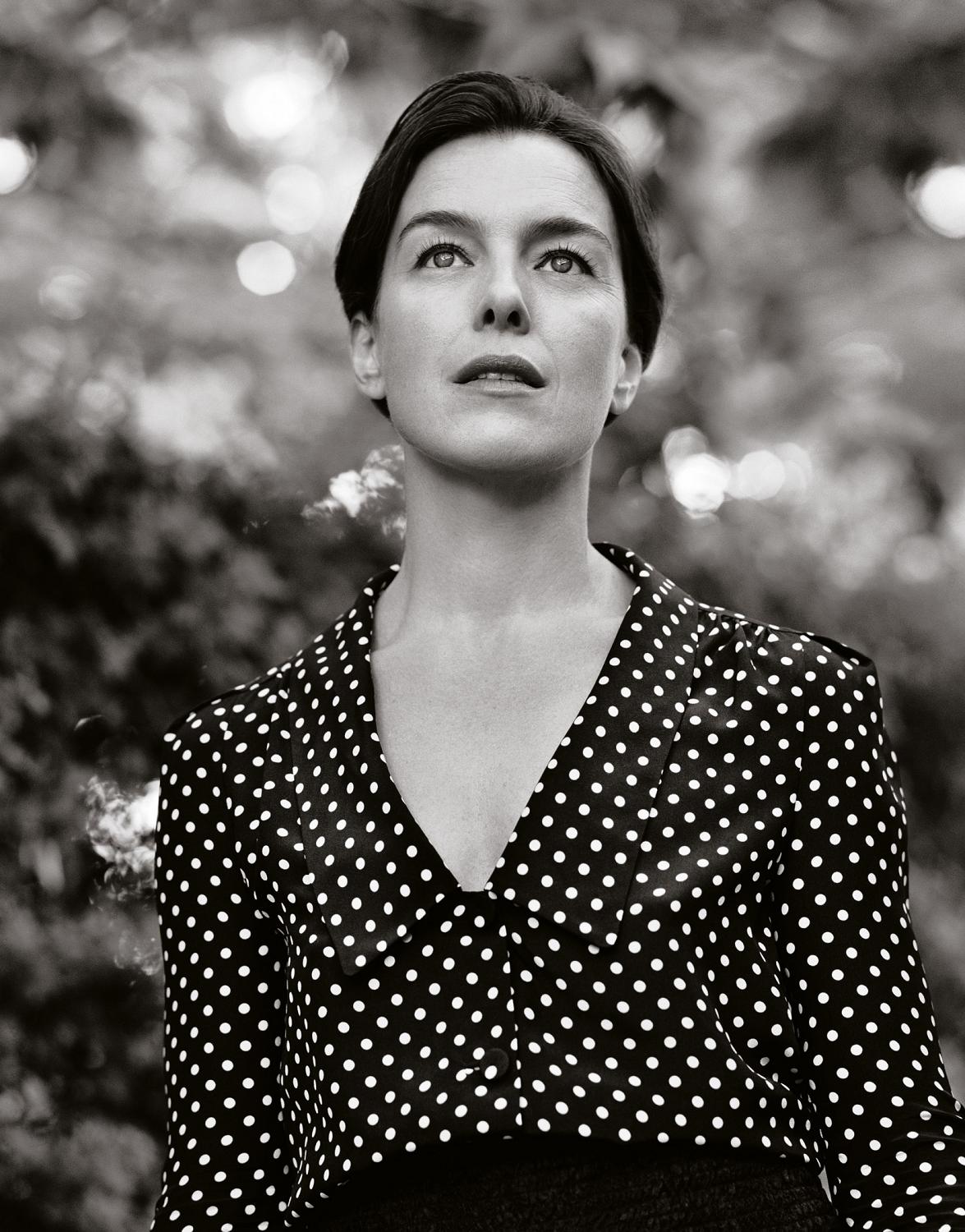 In 2009, she played the clear-eyed but vulnerable English teacher who warns Carey Mulligan not to throw her life away in An Education, in a standout performance that encapsulated the film's entire narrative in microcosm; in Dollhouse (2009–2010), Joss Whedon's flawed but fascinating US TV series, she starred as the villainous Adelle DeWitt; then, perhaps most memorably of all, she was the Cherie Blair figure in Roman Polanski's intense political thriller The Ghost (2010).

Even in supporting roles, Olivia brings a depth and intelligence to the characters she plays, out of all proportion to screen time. She's able to convey emotional turmoil and complexity with a single look, an intonation, a sharp intake of breath. She all but stole The Ghost, perfectly expressing the kind of British froideur that conceals something more turbulent.
Throughout her career, she's relied on her intelligence, artistry and wit rather than her sexuality. Her choice of roles has revealed taste and discernment rather than a demeaning desperation for success. She's never had the kind of star status that can sell a film on its own, but now her presence and versatility in a wide selection of quality work suggests that she is growing into something particularly interesting – a consistently surprising character actress of the calibre of Maggie Smith. "When you see her name on a cast list, you know you've landed a good job," says British actor Jason Flemyng, who starred with her in this year's crime thriller Hanna, and in Below in 2002. "She has very little vanity for an actress, and when you watch her performances, you can see that. The beauty bit is just the lucky bonus."
Olivia says it's impossible to plot an acting career: plans "get blown out of the water as soon as they're out of your mouth. But obviously, any woman of my age is looking to Helen Mirren and Judi Dench and Vanessa Redgrave, hoping that you'll have that incredible standard of work, and, without wanting to sound disrespectful to anybody, that longevity. I want to be practising my job and pushing the boundaries of what I can do for as long as I can."
"I've been onstage not knowing what the fuck I'm doing often enough to know that inevitably you get through."

The Ghost showed the world that Olivia was able to play older roles, and now she has a brace of substantial parts coming up: she plays Dakota Fanning's mother in a forthcoming drama with Paddy Considine called Now Is Good and Aaron Johnson's mother as Countess Vronskaya in an adaptation of Tolstoy's Anna Karenina. In November, she'll film the second instalment of Case Sensitive, a two-part dramatisation of Sophie Hannah's crime novel Point of Rescue. So if she admires Helen Mirren, does Olivia think Case Sensitive is her equivalent of the landmark British TV show Prime Suspect, which made Mirren a household name? She laughs. "No, I don't. But I like Case Sensitive very much. I like the character. She's bright and tough and good at her job but a complete mess at the same time – terrible at relationships."

Olivia orders banana yoghurt and muesli in a crisp upper-crust accent. A Cambridge graduate, she was brought up by two left-leaning barristers in Camden Town to be politically active. Her friends aren't exclusively showbiz people but include a human rights lawyer and a consultant haematologist. A former boyfriend is now the Polish minister of foreign affairs. Well-read (having ploughed through huge tomes like Herman Melville's Moby Dick and Dickens's Dombey and Son on an iPhone – she lost the lead to her Kindle), she's engaging company, open about her insecurities but with an innate air of confidence and capability. Describing one of the challenges of playing Eleanor Roosevelt, Olivia says, "When I don't know what I'm doing, my default tone of voice sounds a bit snotty or patronising. But she wasn't like that – she always had a smile." After a decade of being slightly unnerved that she only ever seemed to work with anyone once, she's relieved that people from her past are reappearing in her new projects. Bill Murray, who was in Rushmore, is in Hyde Park on Hudson. And after playing a hippy mother in Hanna, directed by Joe Wright, she's shooting with him again on Anna Karenina.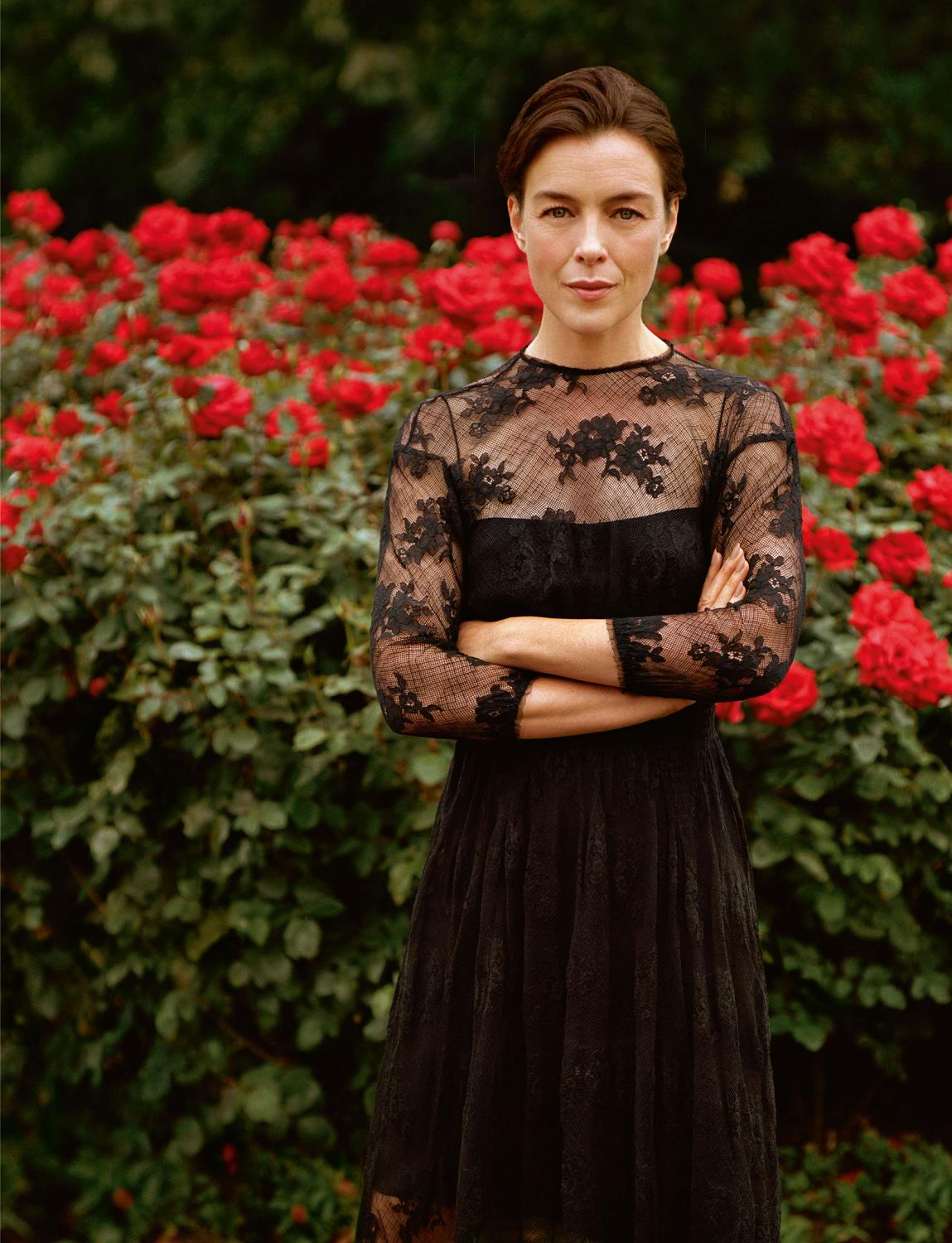 Despite the constant stream of work and the growing stature of her parts, this year has tested Olivia's mettle. In the spring, she appeared in London's West End, playing an academic with a dark side in Neil LaBute's new play, In a Forest Dark and Deep, opposite Matthew Fox from Lost as her redneck brother. The play was an intense, talky two-hander shot through with LaBute's grimly pessimistic view of humanity, which Olivia admits to sharing. "Matthew was quite keen for the play to be redemptive, so we went down that road, which was... it was a way of going. But I didn't share the view that there's always redemption in love. After all, Fred and Rosemary West loved each other." For once, the emotional content of the play and the intensity of the cast affected her on and off stage. "Towards press night it got to such a dark place that I was sort of paralysed. When there are just two actors on stage you are dealing with your own hopes, fears and expectations, as well as those of the writer, director and producers, on top of those of the other actor, all in very close quarters. It's like looking at a fruit fly through a microscope. From where I was standing, then, it looked very scary." She laughs. "But I've been onstage enough times not knowing what the fuck I'm doing often enough to know that inevitably you get through."

Olivia loved the social aspects of West End theatre life – enjoying a large champagne cocktail after the show in the bar at Rules ("I did find it hard to wind down") and having friends come to see her. The one person who wasn't there was her husband, the American actor and playwright Rhashan Stone. Olivia had taken the LaBute play "kind of on the understanding that my husband was going to look after the kids while I was working." But four days into rehearsal, he got a part in an HBO/Sky TV series called Strike Back, based on former SAS soldier Chris Ryan's bestselling novel, meaning he'd be away filming for six months in Cape Town and Budapest.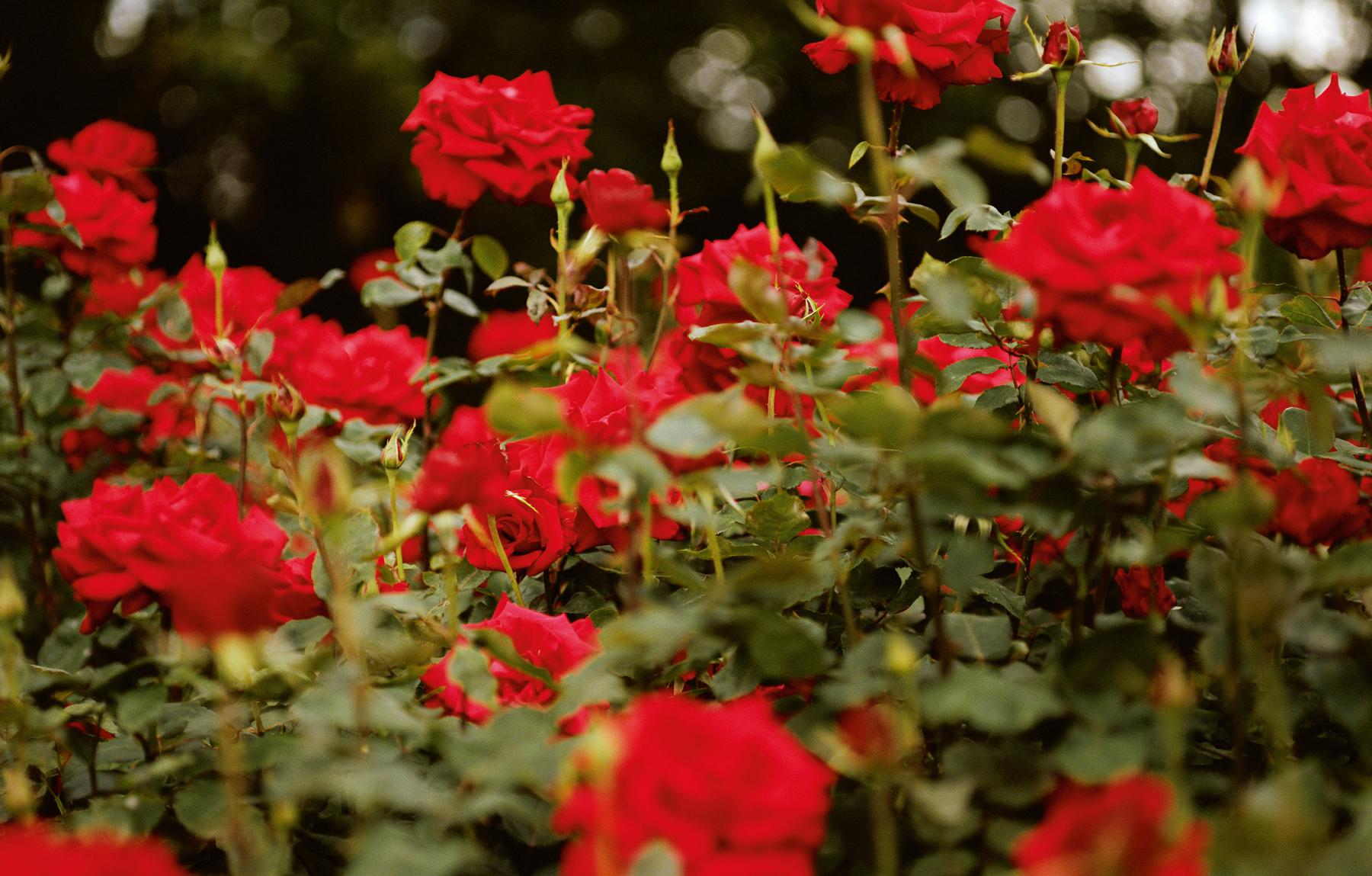 She juggles her work and being mother to Esmé, seven, and Roxana, four, with the help of a nanny she shares with another local family. "It's just a daily scramble," she says. "At the end of literally every day you sit back and go, 'I've done it.' Only, a couple of days you don't. Two days into rehearsal on the play, I realised I'd forgotten to pick up my child from school. I came out at lunchtime to 12 furious messages." And when that happens, she says, "You cry, and then you make a lot of phone calls and pull yourself back together and apologise to your four-year-old for leaving them abandoned in the school office for two hours. It's all character-building stuff," she says semi-jokingly. "I'm putting money aside for their therapy now, just to try to repair the damage at a later date."
She and Stone have worked out how to handle the long separations – not via Skype, which she says only increases the absent parent's angst if a toddler at home doesn't want to sit and chat, but through admirable unselfishness. "The policy for us is that the one who's away has to have a good time," says Olivia firmly. "If you're going away to work, you don't sit in the hotel room going, 'I miss my family.' You have to go out – if there's a company dinner, you go to the company dinner. If there's a trip round the Cape wine lands, then you go. We both take tremendous pleasure in the fact that the other person is being creative and doing good work and having a good time. Ever since we've been together, there's been this cult of non-jealousy. There are people we know who, if they see (a photograph of) their partner on set with one arm around a member of the opposite sex and holding a drink in the other, it would tear them apart. You just have to decide not to go down that road."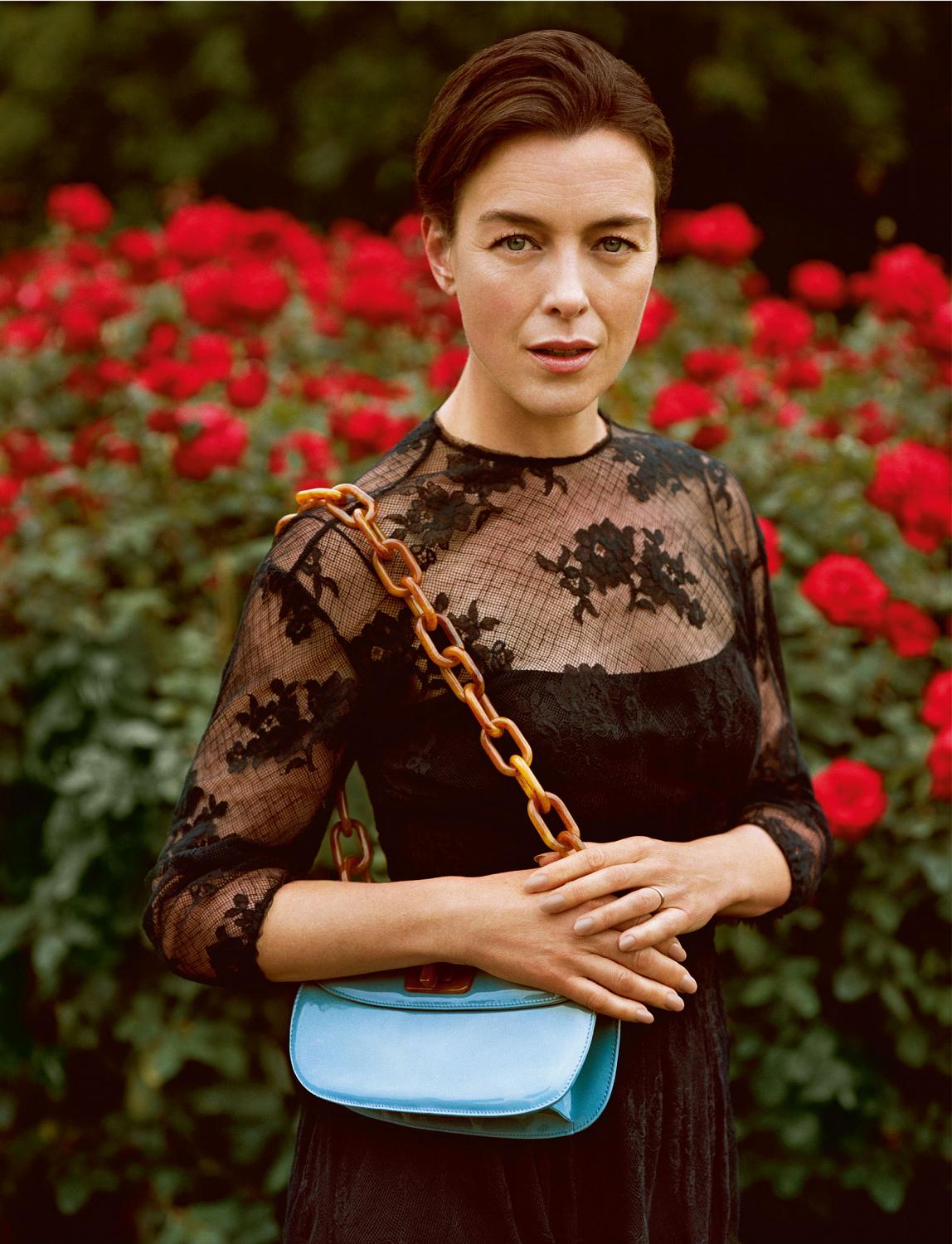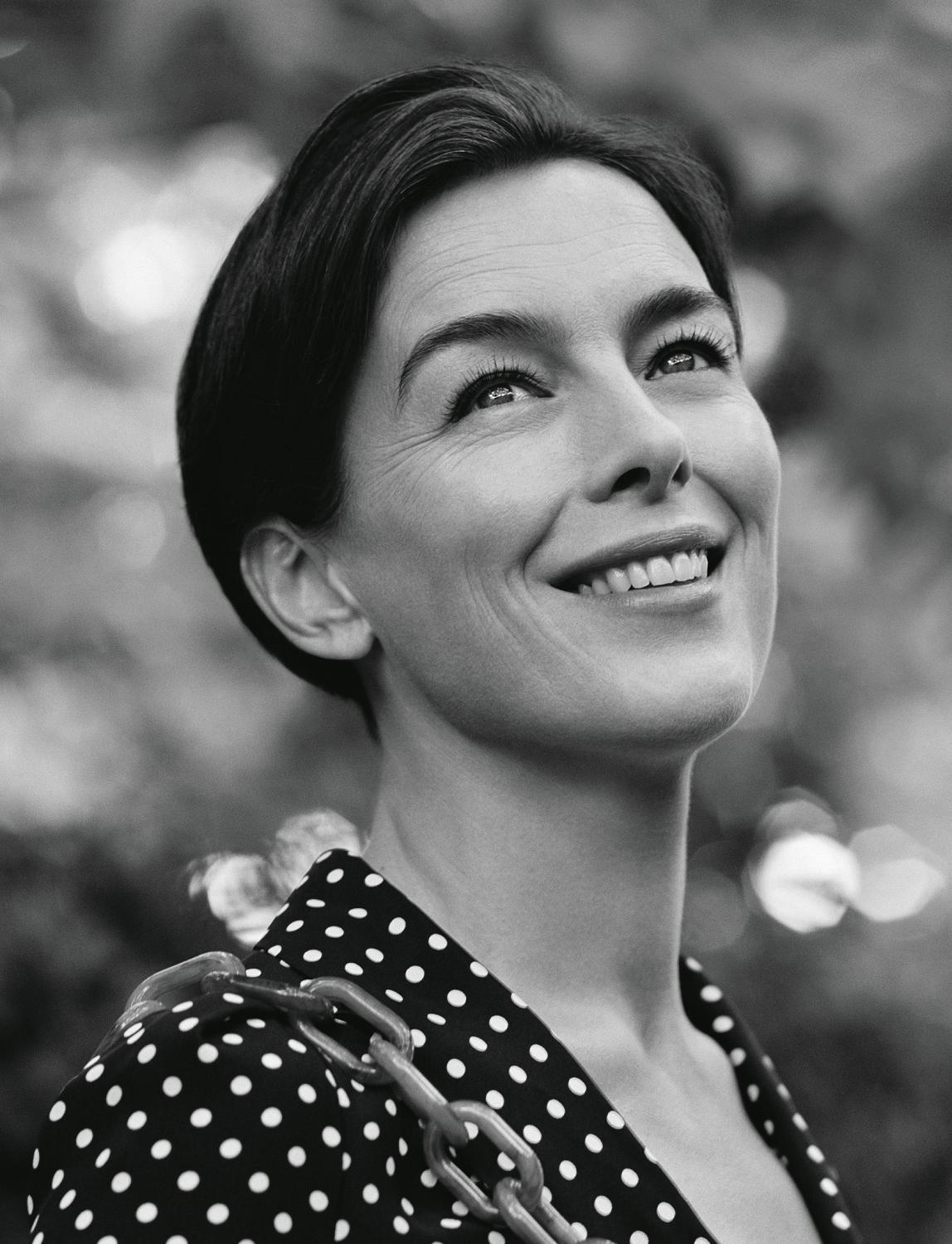 Yet she's prepared to be tough when she needs to be. In Hollywood, she says she has to put aside her natural British politeness in order to be treated with respect. "If they call you at four in the morning and don't use you until six in the afternoon, and then you say, 'Oh, don't worry – it's fine, I understand, filming's really tricky, and you can never tell with the weather,' then they'll do it to you every fucking day. Whereas if you come out of your trailer after half an hour going, 'What the fuck is this? Take me home and bring me back when I'm going to work,' they'll never do it again." (Arriving unassumingly on a bike would be a no-no.) Relating a tale of throwing a fit on the Dollhouse set after being made up by 13 different people in five days, Olivia says Hollywood rewards "behaving like a twat", not down-to-earth niceness: "I know of people who behave very badly, and they never stop working." Yet there are clearly attendant dangers of turning into a diva. "When you're feeling a bit minty about something," she says, "you have to ask, 'Why am I feeling like this? Am I feeling like this because I'm spoilt, or am I feeling like this because this is a genuinely stupid way to run your business?'"
How did she get to be so reasonable? "My parents are very, very reasonable people," she says. "And I don't want to be unhappy. You can decide to lose your temper and you can decide not to, so I'm very angry with myself when I don't manage to keep my cool." While playing a woman "who was very angry but never got to release her anger" in the LaBute play, she managed to avoid losing her rag with her family, but careless drivers would bear the brunt when she was on her bike: "Any minor road offence would result in a completely unequal reaction from me."
Though she seems charming and self-deprecating, Olivia describes herself variously during our conversation as judgemental, passive-aggressive and controlling. Some friends reckon she'd be much happier as a director than as an actress, since she constantly wants to tell people what to do. She once startled the director of The Heart of Me, a film she was working on, by asking him on the first day how he intended to direct it. "I'd been on a film beforehand where the script had been spoilt, so I asked, 'You're not going to do some flashy jump cuts, are you?' He was obviously completely thrown by this direct approach, and I've never tried it again."
"I didn't share the view that there's always redemption in love. After all, Fred and Rosemary West loved each other."

Dollhouse, Olivia says through a mouthful of muesli, was "heaven – the perfect TV job", and she became good friends with its creator, Joss Whedon (famously the brains behind Buffy the Vampire Slayer). The only downside was the insecurity of working for the Fox Broadcasting Company, which eventually canned the series due to low ratings, and which she describes as being like "a huge, wayward toddler. And we all know how huge and wayward they are now. I only hope that the exposure of the practices in some parts of Rupert Murdoch's empire will filter through to Fox News and their treatment of the democratic government of America."
She says she doubts her phone has ever been hacked, joking that the investigator would probably die of boredom, but the idea of playing Rebekah Brooks holds some appeal for her. "I'd look forward to the wig fitting! Though it's unlikely I'd be cast for it. I think she's quite a lot younger than me. I'm 43. They'd go younger. They'd go much younger." (In fact, she and Brooks are the same age.)
In a youth-obsessed industry, Williams displays little anxiety about age. The Hyde Park on Hudson crew have given her temporary grey streaks for the Eleanor Roosevelt part, and she plays with them unselfconsciously, pushing them over her ears as she ponders her answers to my questions. She refers to herself as middle-aged when even her non-acting peers would probably shy away from describing themselves as such (although she says she's getting "a bit long in the tooth" to play one role she's always wanted, Helena in A Midsummer Night's Dream). She doesn't dismiss the perennial concern of older actresses that decent parts start to dry up when you hit your 40s, but she says that hasn't been her experience. "I've had more interesting roles as I've got older – there's just no question. Working mothers have been writing and running television companies long enough now for older female lawyers and detectives and complicated mothers to be in the stories. Someone said that if you write a script with a middle-aged woman in it, you're going to be able to get a better class of actor, because there are lots of middle-aged actresses who are fucking good at what they do, waiting to do a good role for free if necessary, just because they love it. So I think that message has got through."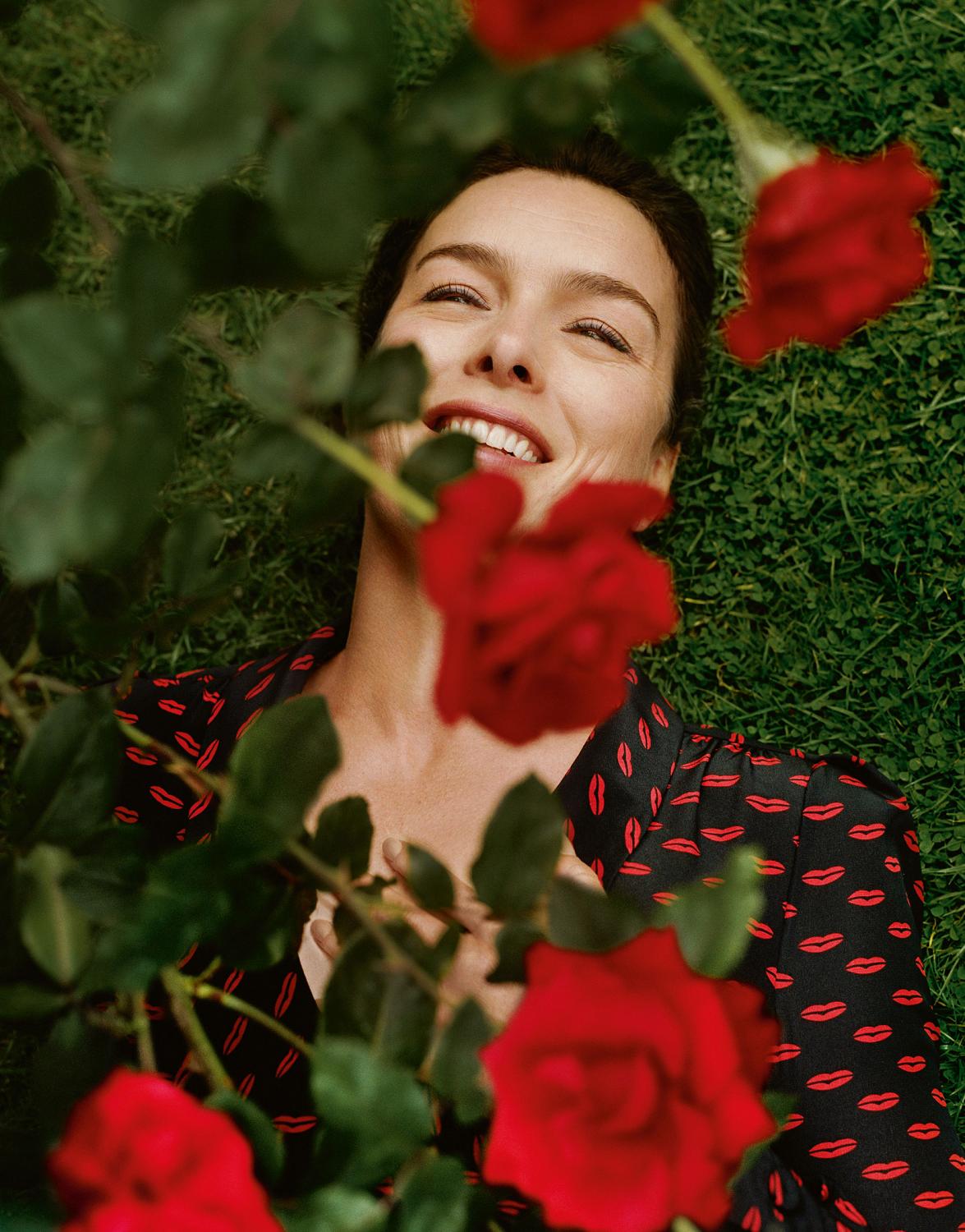 She admits to being unhealthily drawn to the Internet Movie Database's Starmeter, which measures how famous someone is based on how many clicks his or her name gets on the site. "I'm not looking to be number one," she says. "I don't think I'd like the attention. But it would just be nice occasionally to have enough box office welly to nail the parts that I really want. There's this unarguable 'How much money did your last movie bring in?' Sometimes I get very obsessed by facts and figures. The awards season is a terrible, terrible time, because it all starts being about how much press you're getting. It can be very poisonous if you start going down that road." Her ranking at the time of writing is 1,124, above Kelly Overton but behind Jon Voight.
Yet Olivia is sensible enough to know that it's not mass media that will ultimately sustain her career. As well as filming Anna Karenina and Case Sensitive, this year she'll play an ageing seductress in a short feature directed by a 25-year-old student, in a move which she sees as an investment for the future. "There's a young generation that's just starting out, who I'm going to need work from in years to come." She smiles.