Natasha
Lyonne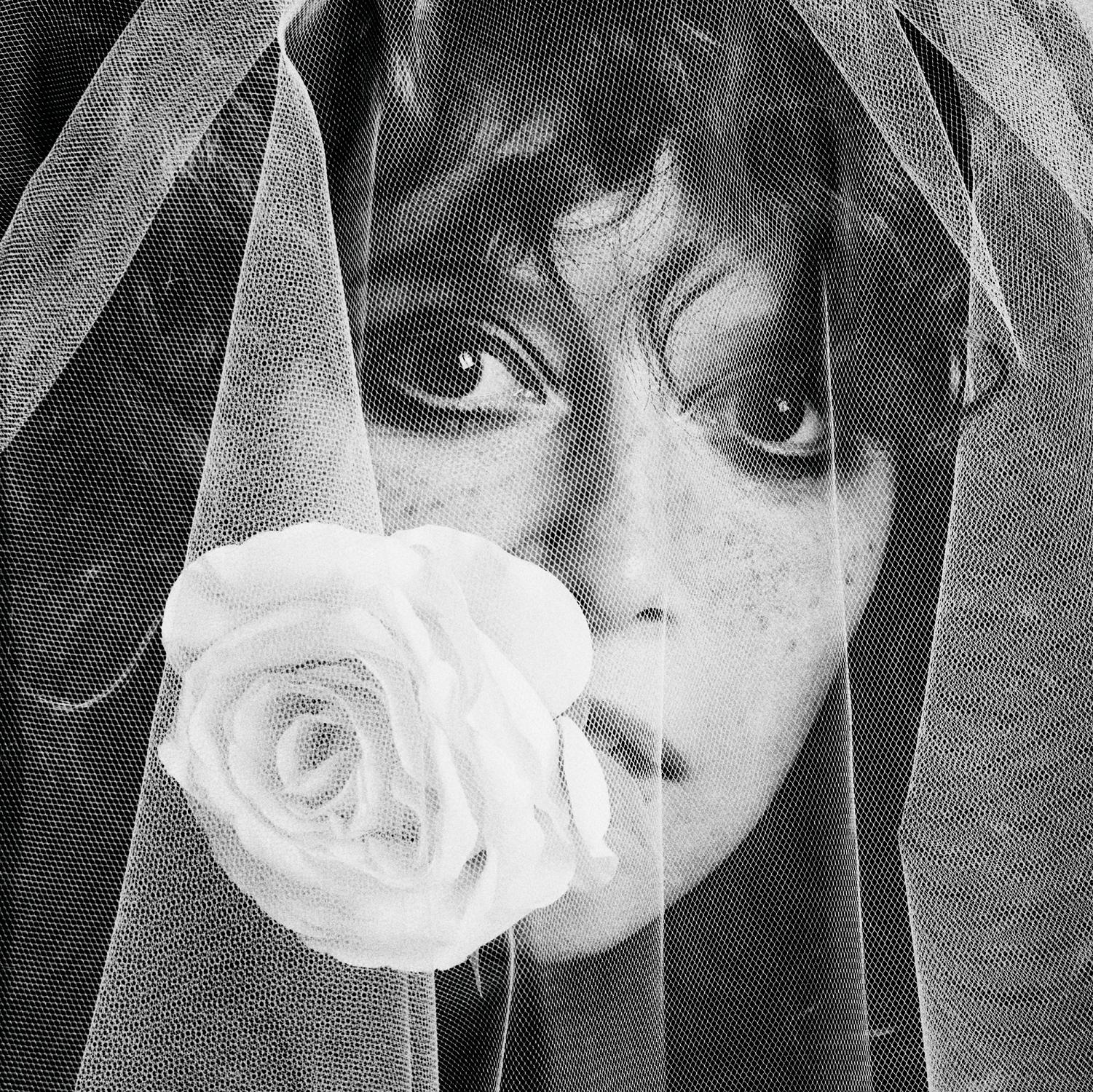 In her loopy hit TV series Russian Doll Natasha Lyonne plays a woman doomed to meet her demise again and again – a fitting premise for an actor whose career has already had several incarnations. Those who lived through the 1990s may well remember the madcap teen queen, but things have changed a lot since then for the 42-year-old New Yorker.
In 2013, the wildly popular Netflix series Orange Is the New Black launched Natasha into a new stream, as well as unlocking her hitherto untapped talents as a director – she's now a writer, producer and showrunner to boot. Together with her band of fellow funny women, Natasha and her off-the-wall comedy are punking up the mainstream.
Natasha Lyonne lives in the heart of the East Village, one of New York's old immigrant neighbourhoods turned punk neighbourhoods turned hipster neighbourhoods, in a converted condo carved out of a building dating from the beginning of the 20th century. Natasha, 42, is an actor, writer, director and producer, and though she has lived here and elsewhere, she seems as much as anything else like the neighbourhood's spirit familiar. "When I'm walking down the street, I'm moving in the past, present, future, all in one moment," she says when we meet on a chilly day in mid-December.
After spending much of last year between Los Angeles and Budapest, Natasha is now back in New York, having just wrapped editing on the second season of Russian Doll, the hit Netflix show she co-created and stars in, about a spieling young woman not unlike herself who is stuck in a death spiral both physically and metaphysically. On the night of her 36th birthday party, Nadia Vulvokov smokes a joint, schmoozes with friends and ends up dying in terrible ways (run down by a taxi, hit by a falling air conditioner, blown up in a gas explosion, trapped in a plummeting lift) – and then, at the moment of death, snaps back to replay the entire night again. Until she learns from her own troubled history, Nadia is effectively doomed to repeat it. (So is a fellow looper, Alan Zaveri, played by Charlie Barnett, who she meets along the way.) The questions the show puts to itself and its viewers are weighty ones. How many other versions of ourselves are out there in their own parallel worlds? How much of ourselves and our pasts can we ever hope to escape? But Natasha, who worked with the actor Amy Poehler and the playwright Leslye Headland to develop the premise and the scripts, has made it semi-sweet and, at 30 minutes an episode, surprisingly zippy.
By the time Russian Doll debuted in 2019, Natasha had been working on screen for more than 30 years, often as a character actress whose talent generally outstripped her material. But Russian Doll was a breakout success, and she was front and centre. "Lyonne finally gets a role worthy of her magnetism," The New Yorker raved. For the first season, Natasha says, "it was a bit like me and Leslye were making an indie movie." Netflix's attitude had been, more or less, "Good luck with that thing, girls." But then the show was nominated for 13 Emmys, including for writing, best actress and best comedy. Suddenly, "there was an excitement around the thing," Natasha says, "and them being sort of surprised." Russian Doll, she tells me, "is what I've been trying to say the whole time."
In person, Natasha is smaller than her reputation, five feet and small change, barefaced in black jeans and a black T-shirt: "this little, very gentle, fragile, very tough person," as Poehler describes her. Natasha's size is all in her hair, a mass of copper-coloured curls, all hers (she once described it as "like wearing a sable coat in the middle of summer, at all times"), and in her talk, delivered in her distinctive, rusty-sounding rasp. She likes being alone, being quiet, reading and seeing no one, she says, but as soon as I am through her doorway, she's abuzz, speaking in streaks. "I'm instantly activated into mischief mode. It's like being a merry prankster, or it's too many psychedelics in high school or something."
Her apartment, home for the past four years, is a slush pile of ideas in various stages of execution: books piled on the shelves, books on the tables, drums and musical instruments hugging the walls. I notice two Screen Actors Guild awards on the piano, for her work in Netflix's Orange Is the New Black, in which her prison inmate character, Nicky Nichols, a heroin addict from a privileged but troubled background, is infused with details from her own life. With its bookish clutter and emptyish fridge (she offers me a Perrier, which seems to be most of its contents), it has the air of a latter-day dorm room, although Natasha never had one of those. Accepted to Tisch, New York University's school of the arts, in 1996, she abandoned ship after a week and mostly educated herself at the movies. "When we lived in New York together we used to go to Film Forum all the time," Maya Rudolph, her partner in the production company Animal Pictures, tells me on the phone from California. Natasha's conversation is peppered with semi-obscure film references; she described a new interest in swimming in terms of the 1960s Burt Lancaster film The Swimmer.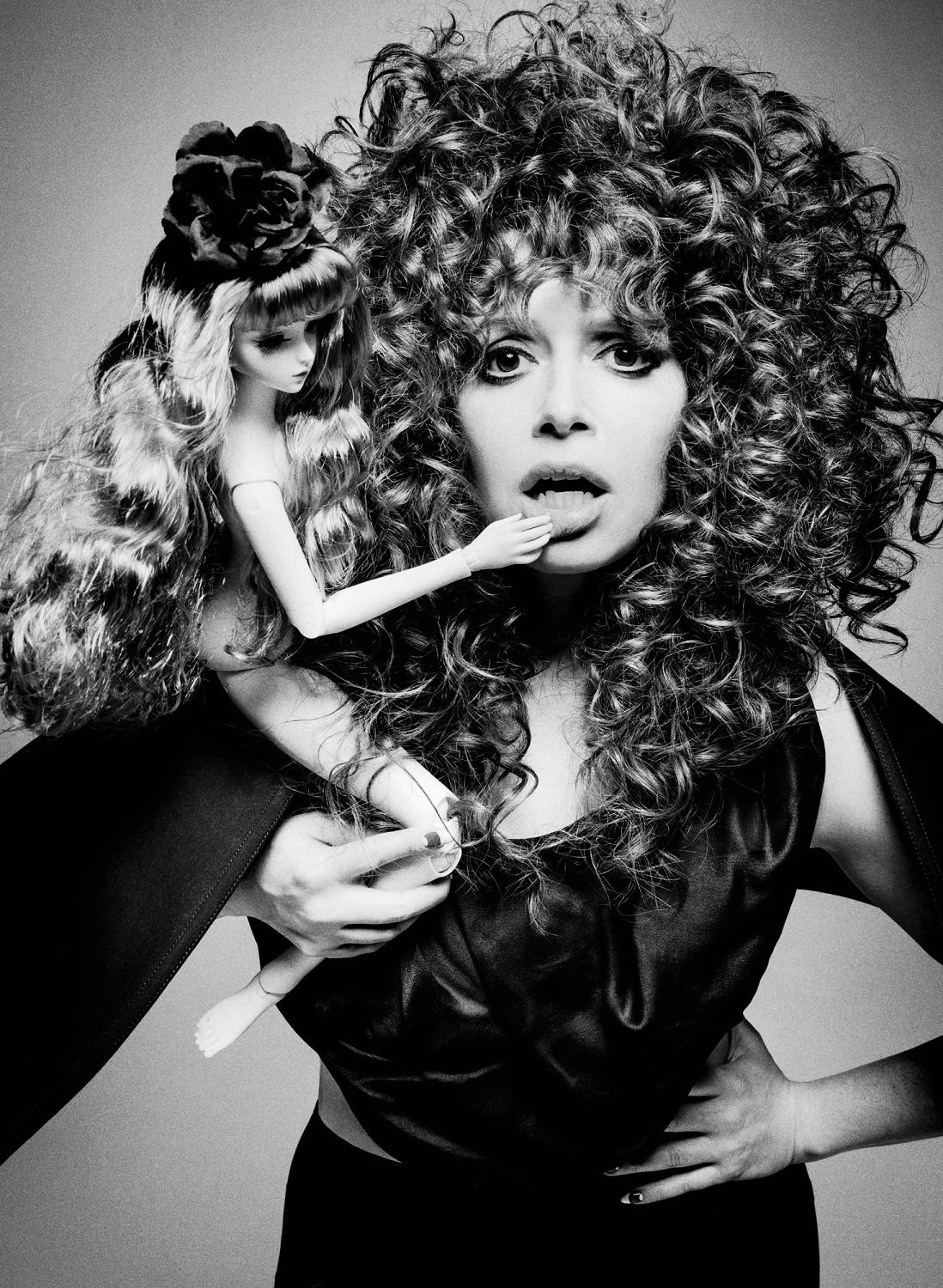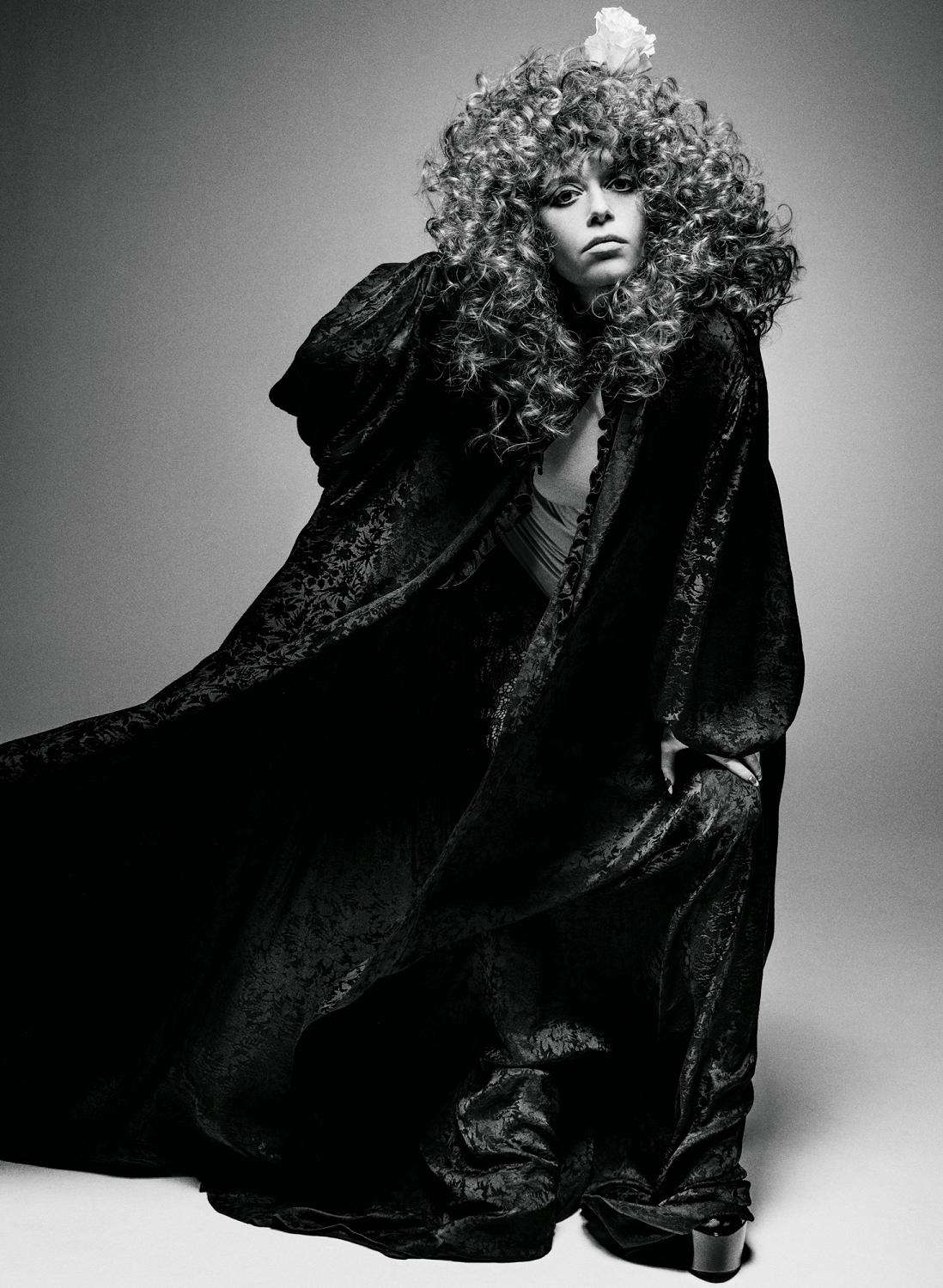 Natasha, who signed a modelling contract at age four or five, was cast in the genial acid-trip kids' show Pee-wee's Playhouse at six. YouTube is only too happy to cough up clips of her in the playhouse: a toothy imp with a crooked smile and the same coppery mop, needling Pee-wee as he teaches her to make a grilled cheese sandwich. Film roles followed, including an uncredited one in Mike Nichols's 1986 movie Heartburn, starring Meryl Streep and Jack Nicholson. "I was essentially a sleeping extra at a wedding," Natasha says. The choice to perform was and wasn't her own.
"My parents put me in this business as a kid," she says. "I probably on some level wanted it, but it's also, like, kids want candy, you know what I mean?" Success professionalised her, effectively eating up her childhood. "I was already a little businessman as a kid," she tells me. "I was not a child star. I was a child actor."
In 1988, when Natasha was eight, her father, Aaron Braunstein, a boxing promoter, racing car driver and radio host, moved the family to Israel, where he spent the next few years promoting fights in the Holy Land. (In an office in her flat is a framed photo of a little Natasha in the ring with her father, waving an Israeli flag.) But within a few years her parents' marriage ended. Her older brother, Adam, stayed in Israel, but she returned to New York with their mother, Ivette Buchinger, a prodigy ballerina in her youth and later a professional roller skater. (Natasha has used her middle name, Lyonne, as a surname since she was five, when her parents legally changed it.) She attended Ramaz, a Modern Orthodox private school on the Upper East Side, on a scholarship. The uptown girls bullied her – "at one point they decided that I didn't brush my hair," she recalls – and she was eventually expelled for selling marijuana. Her home life had been turbulent, too. At an audition for Woody Allen when she was 15, stoned and still wearing her dowdy floor-length school-uniform skirt, she launched into what she has described as a monologue about her life, her parents, their failing marriage and the family's quixotic move to Israel, portraying it as "sort of a Zionistic fantasy of making it all work that was really masking tax evasion." She deadpanned, "Somewhere in this rambling tale he became convinced I should play his daughter."
Everyone Says I Love You (1996) launched the next phase of Natasha's career. (And life: the proceeds allowed her to buy a property in Gramercy Park in 1997 – "It was a studio apartment out of The New York Times real estate section, when you used to circle listings and go look" – and to become financially independent from her family, who she had lived apart from since the age of 16.) Little seen these days, even by comparison to persona-generally-non-grata Allen's other work, Everyone Says I Love You, a musical, is a charming, soft-hearted farce with a power cast: Julia Roberts, Drew Barrymore, Edward Norton and Goldie Hawn star alongside Allen, but the film's centre and narrator is Natasha. Her scratchy charisma frizzled on screen. She began getting leads in smart independent films: Tamara Jenkins's Slums of Beverly Hills, Jamie Babbit's candy-coloured gay-conversion comedy But I'm a Cheerleader.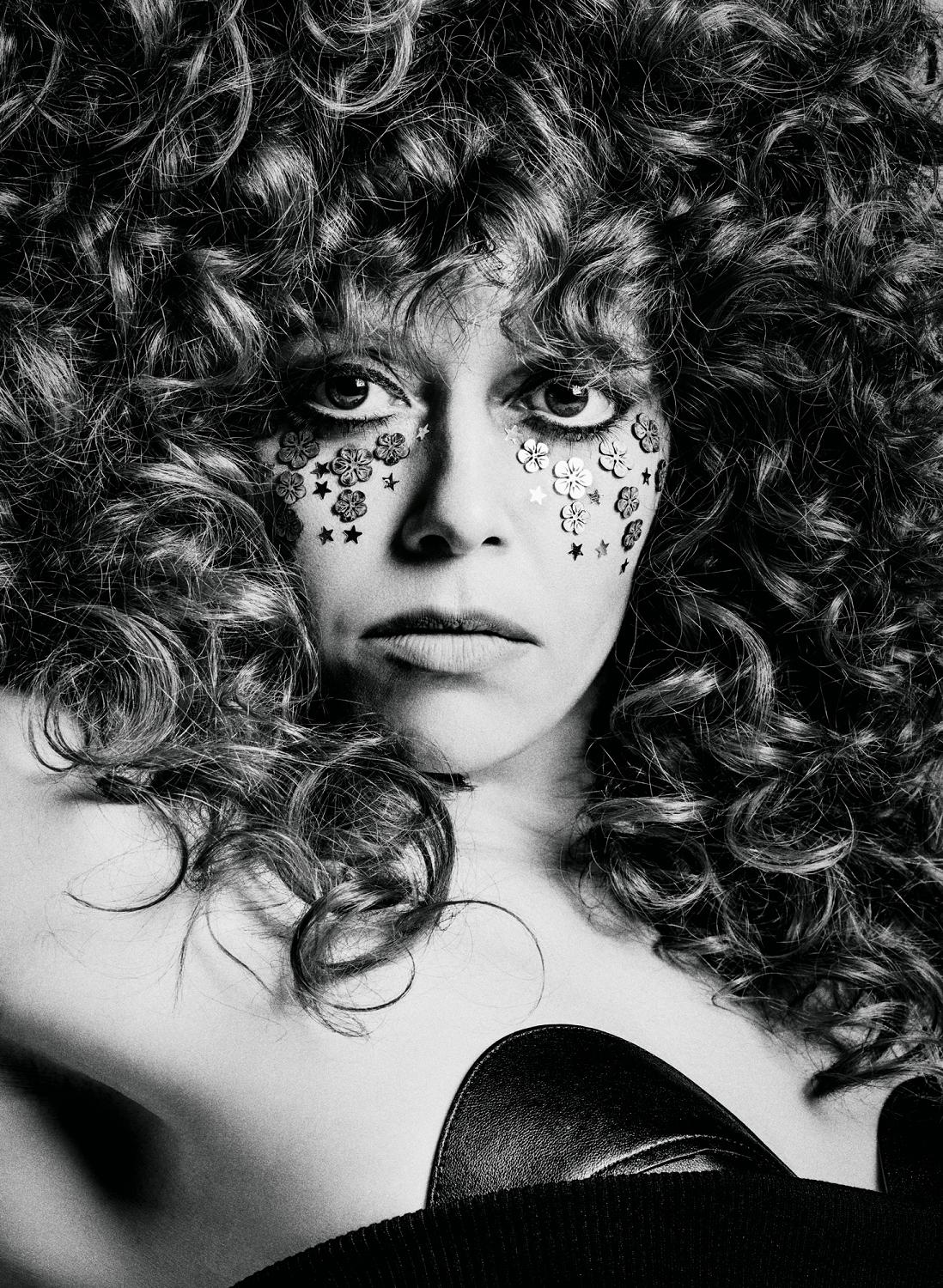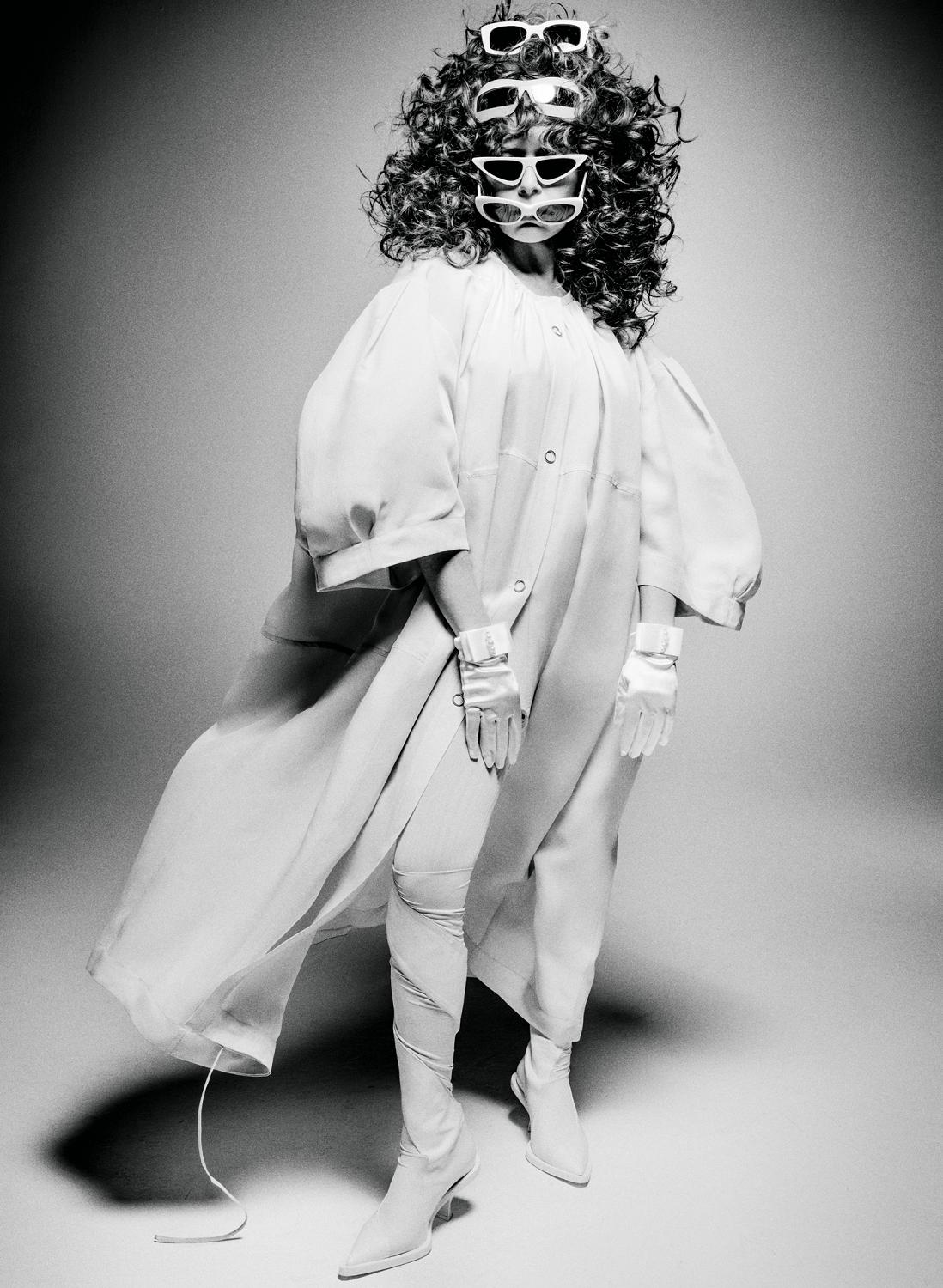 "I make jokes about drugs, but I want people to know it's OK to fight for your own life and survive."
The mainstream wasn't so sure what to do with her. She appeared in the blockbuster American Pie series as a cool-girl friend, largely shunted off to the side. "I'd been so often a sidelined player, an ensemble player," Natasha says now. She remembers that time as one of working to ingratiate herself to roomfuls of executives, "trying so hard to fit in and keep up with the Joneses, wearing the dumb little fucking borrowed outfits, keeping up with the fucking eating disorders and the straight blond hair, trying so hard to be charming." Clea DuVall, the actor and director who played her love interest in But I'm a Cheerleader and became one of her best friends, told me by phone, "We were not the little blond girls. When you're not that, there are so many people there to remind you that you are not."
In the years that followed, work dried up, though it never stopped entirely. Some of that was due, no doubt, to the dearth of opportunities. But it was also due to addiction. Her using years in the early 2000s have been amply covered, not least (although by no means exclusively) in the tabloid press. She was arrested for drink-driving, and for altercations with neighbours. In 2005, she was admitted to a New York hospital with hepatitis, a heart infection and a collapsed lung. The odds of her – let alone her career – surviving were seen as fairly low, including by her.
But Natasha avoided becoming yet another child-actor drugs casualty. She has been clean for 15 years and is today, miraculously, a symbol not of entertainment-industry viciousness but of resilience and recovery, and one of Hollywood's most visible examples of its redemptive possibility. "Nobody was eager for my return," she has said. Nonetheless, she began getting small parts on the New York stage, and in 2013 she found her way on to Orange Is the New Black, the multi-award-winning show that offered her a path back to success. Jenji Kohan, the show's creator, tells me by email that she "had full confidence that Natasha could hit Nicky out of the park. And that she did! She was ready and back." The show was a huge critical hit and a coup for Netflix at a time when the streaming service was still establishing itself as a powerhouse of original content. "Brilliance behind bars," The Washington Post declared. Its success lifted Natasha, along with many of its other ensemble members. She channelled her own struggles into her character; when Nicky undergoes open-heart surgery for endocarditis, a heart infection associated with intravenous drug use, it is Natasha's own scar from that same surgery that is seen on screen. And she found greater success than ever before. (She was nominated for an Emmy in 2014.) What's more, Kohan became a mentor of sorts, giving her an episode to direct in the show's final series – Natasha describes it as an invitation to the creative table – and later encouraging her to take on co-showrunner duties on Russian Doll.
"It's really powerful," DuVall says. "Even though we were at the party, we were not at the table. She has been able to move so far past that. Now she is the table."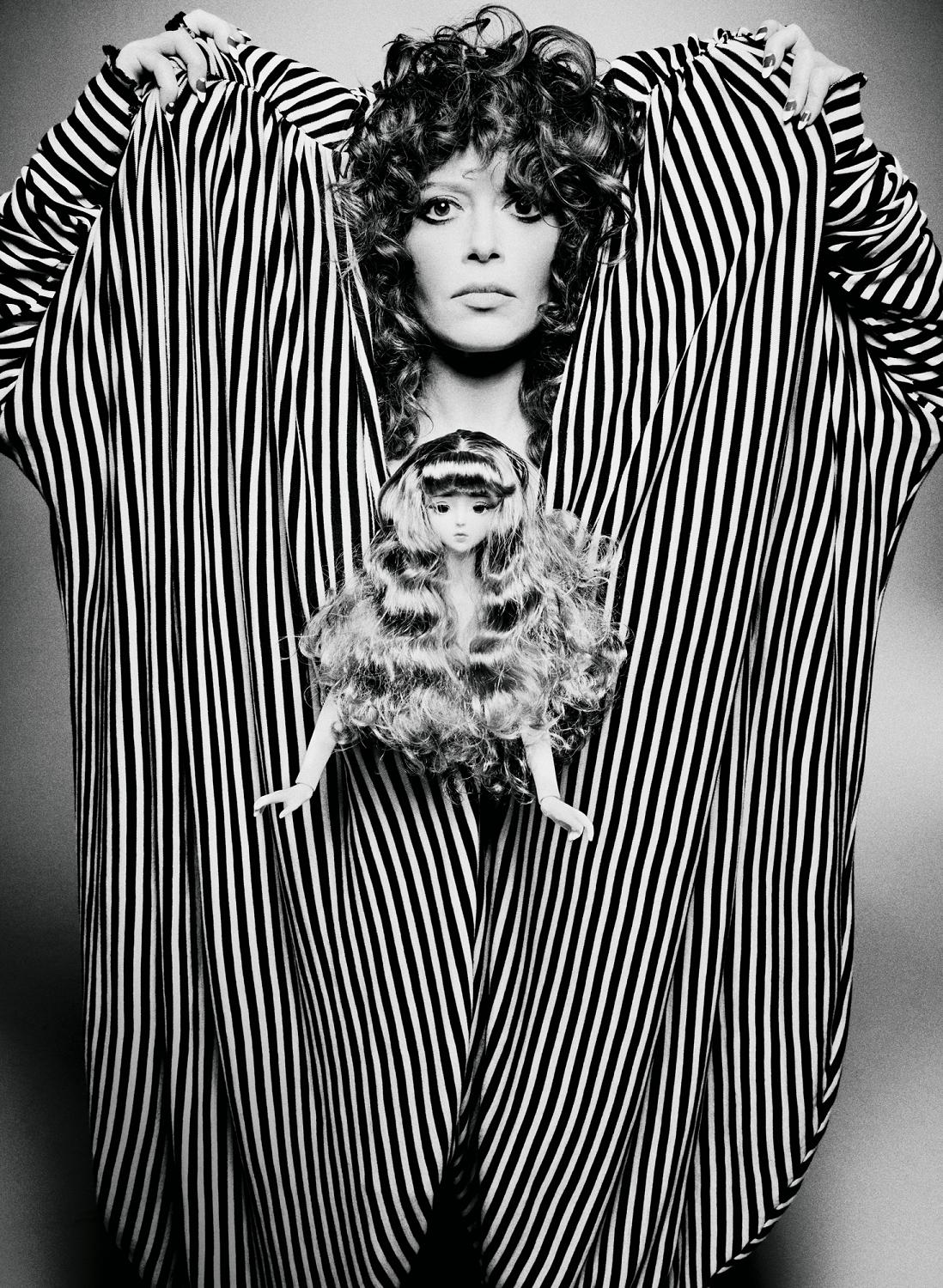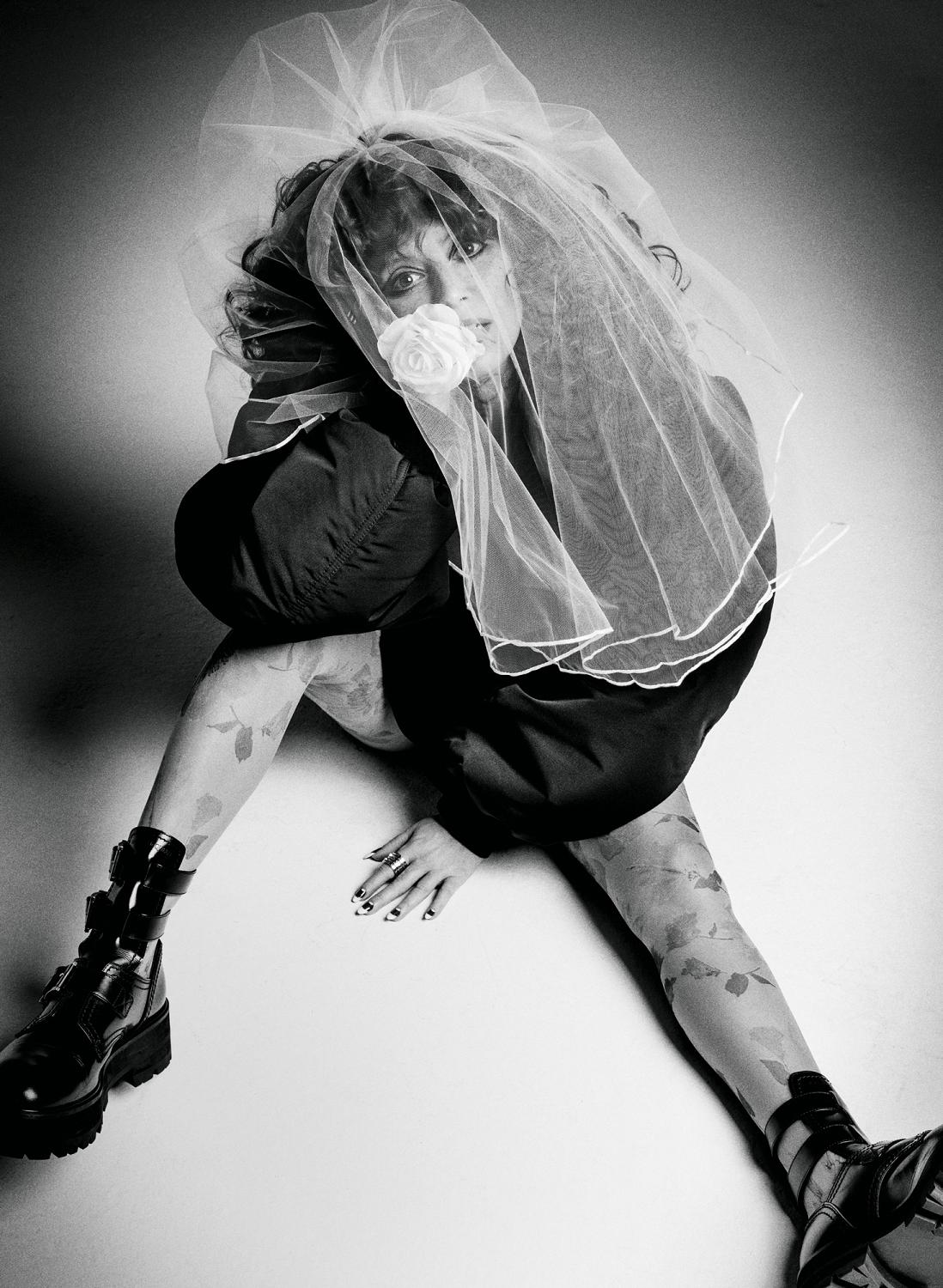 At 42, an age when many actresses find their phones stop ringing, Natasha is coming into her own. She is taking on more control – more writing, more development, more producing – and creating a community around her of the kind of women who 20 years ago might have been her compatriots on the sidelines. In 2018, she and Rudolph founded Animal Pictures to make the sorts of stories they wanted to see. Animal is "our own mini universe," Natasha says, and many of her friends are now her collaborators. "I believe in us, in these women and men that we're working with. Our stories are not sidelined or automatically considered narrow." Animal's first feature, Rita Baghdadi's documentary Sirens, about the first all-female metal band in the Middle East, premiered at Sundance in January. The Hollywood Reporter reviewed it favourably: "This documentary builds a world you want to explore further."
Russian Doll marked the start of this new phase of Natasha's career. She had been tinkering with a version of the story for years. She and Poehler first attempted to develop the material in 2013 in a project called Old Soul, a slightly bowdlerised version of Russian Doll intended for a more mainstream TV audience. (Natasha would have played a recovered gambling addict running a poker ring – it was Nadia, but a "beta, network Nadia, walking around in Lou Reed T-shirts, but, you know, with, like, straight hair," she says. NBC passed on the project.)
Natasha tells me that she has poured elements of her own struggle and story into Russian Doll: "My heart and soul laid bare." One of the central dramas, for example, is the relationship between Nadia and her mother, played by Natasha's real-life best friend, Chloë Sevigny. Nadia herself is not portrayed as an addict, precisely – though she freely uses drugs and alcohol – but Natasha acknowledges how much of the character's furious will to live, in the face of never-ending deaths, is informed by her own hard-won and daily survival. "I'm an old junkie," Natasha tells me plainly in her apartment. "I make jokes about drugs or whatever, but I want people to know it's OK to fight for your own life and survive." Maya Rudolph tells me that what Natasha has done should not be underestimated. "That ability to look at yourself and create art out of your own life and your own experience, and create something new with it, is not something to be taken lightly. It's not very easy to do – to look at yourself, to have a sense of humour about yourself, where you've been, and then just shake it up. It's an existential crisis, and really a wonderful window into her mind."
The response was revelatory. "I was terrified to have this in the world," Natasha says. "And I was shocked that not only were people receiving it but I wasn't being bullied for it. The fact that it was actually the opposite – the first time that I was experiencing being accepted or seen, the most of myself I'd ever revealed – was tectonic-plate-shifting in terms of my understanding of what was possible."
Caroline Framke, a chief TV critic of the Variety, adored Russian Doll – the first season topped her best-TV-of-2019 list – and she sees it as part of the growing wave of women-centric comedies that online media and the streaming revolution have allowed first proving ground and now more space. "A woman starring in a comedy is not a headline," she tells me. "Which is great; there's so much more room for it to get more specific." Jenji Kohan says she is "simply dazzled" by the series.
Production on the second season, with Natasha as sole showrunner, fell right in the middle of the Covid-19 pandemic; the show was in pre-production when the world shut down in March 2020. "Life went full Pompeii," Natasha says – everything froze in place. "We rewrote the back half of the season. We couldn't let go and kept pushing to make it better on the off chance that they let us make it." It was an opportunity for her to focus on one thing, she says. "It really gave me a year where I was just doing that, a window that was a very defined project."

The story picks up four years after the point at which season one finished. Nadia has unwound her trauma and her tragedy enough to forestall death – to survive, the darkness digested, oblivion at least temporarily at bay. I ask Natasha if she feels that she's turned a page on her last chapter, if Russian Doll's first series was a distillation of parts of her past and she can now move forward. "The funny thing is, that's in many ways what this season is exploring," she says. "The question of: Is that possible?"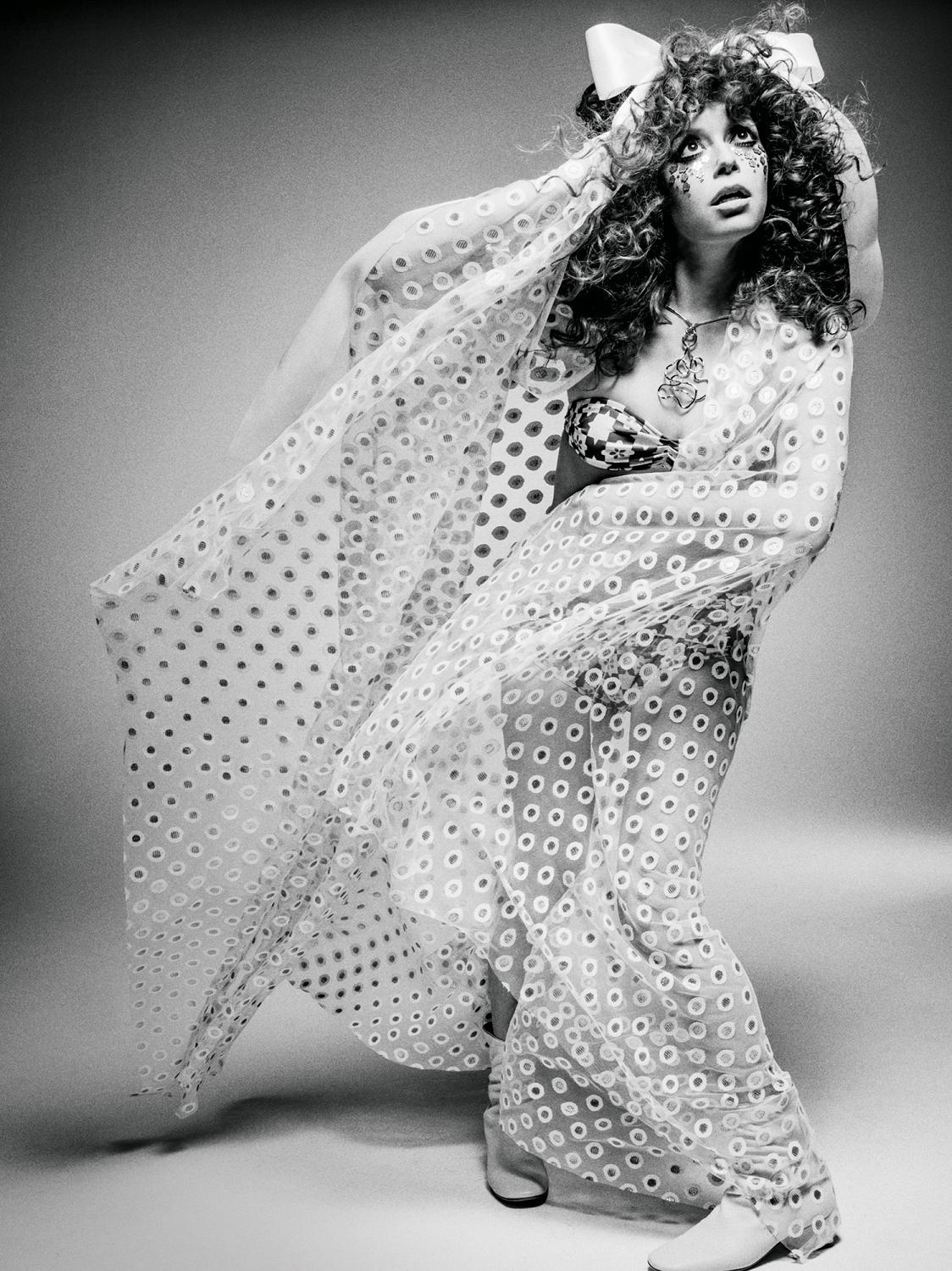 "My most stressful, most unhappy moment on Russian Doll is still the happiest moment of my life."
In the new series, Nadia and Alan reunite, a little calmer and steadier but, as it turns out, no more settled. The show delves even deeper into their pasts and asks even harder questions about how experiences shape us. "Gosh, it sure was a lot easier when this high-octane shit was happening – getting hit by taxis, falling down the stairs, getting stung by bumblebees, glass coming out of my mouth every fucking day," Natasha says. "Then I had a real… a real thing. Like: Don't OD. Stay alive. But then what?"

The show was shot in New York and Budapest as the world began to open back up. "I'm very moved and emotional that we actually pulled it off," she says. "It seemed so unlikely so often. I definitely feel much older from it. But, just to say, my most stressful, most unhappy moment on Russian Doll is still the happiest moment of my life."
Between her own projects and Animal's, Natasha has much more in the works: a queer teen movie, Crush, with Rowan Blanchard and Auli'i Cravalho, which will be released on Hulu; Desert People with Alia Shawkat (fresh off her cult hit Search Party), a show based on Shawkat's family, who ran a gentlemen's club in Palm Springs; the 10-episode mystery series Poker Face, with Rian Johnson (Knives Out), that Natasha will star in and for which she is an executive producer; and projects she can't yet talk about, one with the creators of Netflix's Glow. Then there's a theatre project ("It's a secret," Natasha says) with Miranda July. ("Miranda stayed here," she adds, gesturing around the flat. "She was taking weird pictures all over the house, leaving me weird drawings.") And an Animal project for Apple TV+ starring Rudolph, written by Alan Yang and Matt Hubbard, has been shooting over the winter. "She's maybe the hardest-working person that I know," Rudolph told me. For Jenji Kohan, it is just important that Natasha has projects in the works. "I just wanna know that she will make more things. I want to see what she makes. I always will."

Evening has fallen, and Natasha pulls on her coat and trundles me into the lift. She has a six o'clock Zoom call for a project and is packing for a holiday with the handsome tattooed man she has been seeing since her breakup with Saturday Night Live's Fred Armisen 18 months ago. (The only two questions Natasha refuses to answer are about this man and about how many packs of cigarettes she smokes a day, though she will say, "I smoke like Fosse in the fucking '70s, and I'm somehow still walking.") She's had a busy day for a day off – besides me and the Zoom, she's also done her Peloton – and, not having eaten much, she decides we're going to the local bodega for provisions. She doesn't cook, never has. "This will sustain me," she says at the shop, grabbing a handful of junk food. "I'm on a potato chip and coconut water diet."

Natasha is spending more time on the west coast, where Animal keeps an office in a little house in the San Fernando Valley. It's a kind of chosen-family home, where her press cuttings get pride of place on the refrigerator door. "Holy shit," she remembers thinking, "is this what it would be like to have a healthy home base?" Rudolph says part of the idea of the office was to give Natasha a base in LA. "She'll never leave New York, nor should she – that's not right with the universe. But I do think that she also finds some peace here, and I think that balance is important to her."
"People talk so much about imposter syndrome these days," Natasha told me earlier. "I would say that while I've definitely suffered from that in my life, I don't really have that going on much any more. I have a pretty clear sense of who I am and who I'm not, and I don't feel particularly apologetic as a woman or a person for my existence or taking up too much space. I don't have to be the best, and I don't have to be the worst, I just have to be myself. That's it."
The man behind the counter rings up our junk food, and Natasha decides we'll get a couple of scratch cards. The guy loans us two pennies and we sneak off to scratch; if he's recognised Natasha, he doesn't give any indication. No luck: no cash, no prizes. "Thank you so much," Natasha calls as we leave. "We won a bunch, but we're just shy." She's performing for my benefit, but it's a fib and not a fib. She's already hit it big.