Manuela
Wirth
Great pastoral care makes for happy artists, believes the world's most powerful dealer.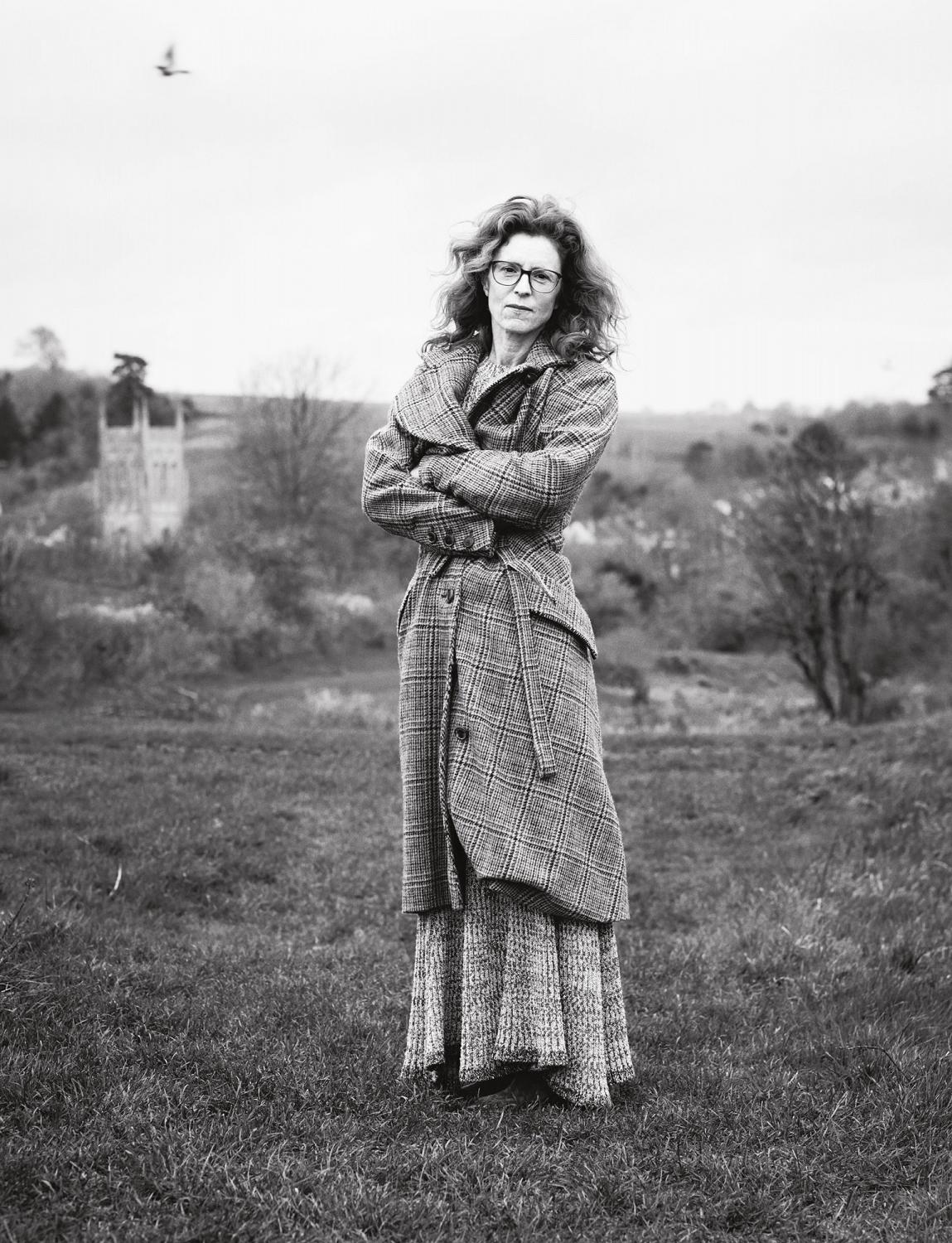 ---
Issue n° 13, Spring & Summer 2016
Manuela Wirth may co-own the world's most powerful commercial gallery, Hauser & Wirth, but a life of wheeling and dealing is not for her. She leaves that to her husband, Iwan. The 52-year-old former teacher says their best investment might turn out to be a farm in south-west England, where she nurtures not only sheep, cattle and chickens but also her family and her artists. She'll do anything to ensure their happy productivity – shelter, assistants, local gallery space are all on offer, and her home's available as a canvas too. When the Wirths asked Martin Creed to create a work for their London pied-à-terre, he responded by designing nearly everything in it, right down to the floorboards. Each slat was painstakingly decorated with a different brightly coloured imitation-woodgrain pattern before being laid diagonally, Manuela says.
As the clock ticks down to the opening of Art Basel Miami Beach, one of the pre-eminent art fairs in the calendar, dealers pace nervously on their stands, rehearsing their sales pitches and delivering motivational speeches to staff. Over at the booth of Hauser & Wirth, the Swiss powerhouse with spaces in Zurich, New York, London and south-west England and one opening this spring in Los Angeles, a senior director stands in front of a 1961 steel sculpture of concentric circles by the late abstract expressionist David Smith, explaining the piece's importance to a group of gallery salespeople. Hovering at the back in a sharp suit and trainers is Iwan Wirth, Hauser & Wirth's gregarious co-founder and co-president. His business partner and wife, Manuela, with whom he has run the gallery for more than 25 years, is nowhere to be seen. She is skipping this fair, as she skips every fair, and is instead ensconced some 4,000 miles away in rural Somerset. "I shouldn't say it, but I don't like art fairs," she had told me two weeks earlier in her elegant London offices in Savile Row. "I'm the worst salesperson, and I've never sold a piece of art."
It is a surprising admission from one of the most successful women in the art sales business, one who, with her husband, recently topped the Art Review's annual rankings of the most powerful people in the art world. But it is Iwan – charming, loquacious and supremely at ease in the spotlight – who is the salesperson in this duo. Manuela, a far less public figure who rarely speaks to journalists, wields her influence behind the scenes. "I call her the force tranquille behind the gallery," Iwan says.
Manuela has helped to build the business from a two-person operation into one of the most important art dealerships in the world; it represents some of the most significant artists of our time, such as Paul McCarthy, Louise Bourgeois, Mike Kelley and Philip Guston. The firm employs 150 people (including the Queen's granddaughter Princess Eugenie, who works full-time as an associate director), and the business is expanding rapidly, increasing not only its real estate but also the number of artists in its stable. In the past two years alone, 10 new artists and estates – Mark Wallinger, Mark Bradford and Pierre Huyghe among them – have joined. Hauser & Wirth is one of the highest-revenue-generating galleries in the world. (In 2012, Forbes estimated the gallery's annual sales at $225 million; Hauser & Wirth says the figure is inaccurate.) It is also one of the most highly capitalised, not least because Manuela's family is heir to a retail fortune.
Despite its accelerated growth, the gallery has made its reputation as a business where the artists come first. Their projects, no matter how outlandish, are financed ("We like crazy projects on the edge, because no one else will do them," Iwan says), and they are given administrative and logistical support and much more besides. "Iwan and Manuela are genuinely close to their artists," Emily Tsingou, an art advisor and former gallerist, says. "They manage to run a multi-national gallery without stressing the entrepreneurial side of the art business. It's a unique model based on historical versions of running an avant-garde gallery."
The couple are now steering the company in innovative new directions. Take Somerset. In July 2014 Hauser & Wirth unveiled a new art centre in a renovated 18th-century farm complex on the outskirts of the small town of Bruton in south-west England, not far from where Manuela and Iwan have set up their family home on an 800-acre estate with their four children, two cats, three Labradors and a miniature dachshund named Yoko (named after the artist Yoko Ono at the suggestion of the artist Pipilotti Rist). The art complex, called Durslade Farm, encompasses gallery spaces; a restaurant, the Roth Bar & Grill, with a bar built by Björn and Oddur Roth (the sons of Dieter, whose estate is represented by Hauser & Wirth); and an award-winning garden by the Dutch landscape designer Piet Oudolf, whose other projects include the High Line in New York. There is also a six-bedroom guesthouse that was renovated by the Argentinian architect Luis Laplace, who has exposed some of the original walls and combined original features with vintage furniture and contemporary art. Gallery artists have helped to decorate the place, including Guillermo Kuitca, who painted a theatrical abstract mural in the dining room, and Rist, the first artist-in-residence at Durslade, who made a film with images from nature that is projected onto the drawing-room wall through fragments of glass suspended from the ceiling, creating a beautiful interplay of dancing shadows and refracted light. (Some of the Victorian bottles used in the installation were part of a haul discovered in an ancient rubbish heap by the Wirths' oldest son while metal-detecting.)
What makes Durslade unique among gallery outposts (and representative of Hauser & Wirth's overall approach) is the way it has embedded itself in the surrounding community by providing free art teaching to nearby schools, hosting free family events and supporting numerous local charities working in areas such as education and countryside preservation. How many other galleries give away land for allotments to be cultivated by local residents? "To move to the country and connect deeply with the community is a very interesting, counterintuitive move for a gallery," Hans-Ulrich Obrist, the co-director of the Serpentine Gallery in London, says. "Most of our cultural conversation has been focused on cities, so this is blue-ocean thinking." That thinking is working: some 175,000 visitors have come to Durslade since it opened – a huge number considering that Bruton has a population of 3,000. Those visitors include numerous international art buyers. The well-off don't just want to be sold art; "they want to be sold a lifestyle," Art Review wrote, explaining Iwan and Manuela's rise to the top of its latest Power 100 list. "The Wirths' success lies in the way that their operations are increasingly merging collecting with the tastes and social aspirations of their clientele." The country lifestyle embraced by the Swiss duo has already seduced at least one collector, the property developer and gallerist David Roberts, who bought and renovated a farmhouse near Durslade after making several trips to Bruton to spend time with the Wirths. "My wife and I fell in love with the area and the way of life down there," he says.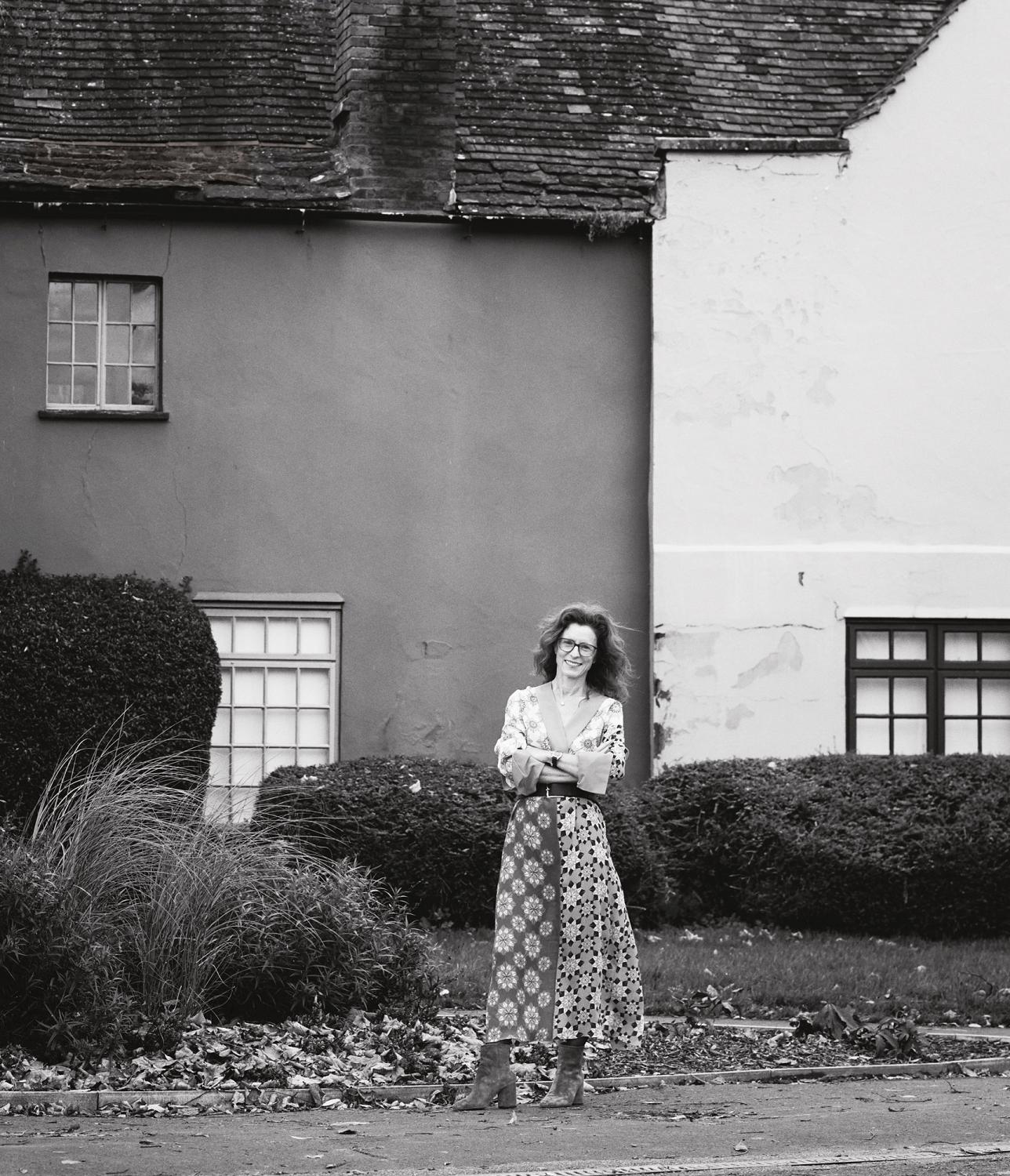 In March, Hauser & Wirth will take another major step when it inaugur-ates its Los Angeles art centre, Hauser Wirth & Schimmel, in a 100,000ft2 converted flour-mill complex adapted by Annabelle Selldorf (who is also designing a new building for Hauser & Wirth in New York, planned to open in 2018). The Los Angeles space is located in the Downtown Arts District, a landscape that is part industrial wasteland, part gentrifying hotspot. There will be huge display spaces, a bookshop and a restaurant that will serve seasonal local food, like its counterpart in Somerset. The inaugural exhibition, Revolution in the Making: Abstract Sculpture by Women, 1947–2016, will focus on how female artists have expanded the notion of what sculpture can be. Nearly 60 American institutions are lending works for the show, including the Museum of Modern Art and the Whitney Museum of American Art in New York and the Institute of Contemporary Art in Boston, demonstrating the clout of both the gallery and its partner in the city, Paul Schimmel, formerly the chief curator at the Museum of Contemporary Art in Los Angeles.
There are relatively few important collectors in Los Angeles, but the city has always been popular with artists, and a younger generation there is achieving increasing recognition. Galleries open outposts in new places to keep their artists happy or to attract new ones (and to tap into local collecting scenes). Artists want to show their art, particularly in the cities where they live; if their own galleries can't make that happen, they forge relationships with new ones. So the wave of East Coast and European galleries arriving in Los Angeles is part of a global race for talent.
Hauser & Wirth represents several artists from Los Angeles, including their long-term collaborator Paul McCarthy, the late Mike Kelley, Diana Thater and Mark Bradford, a rising star who defected from White Cube in 2014. They're hoping to represent more, according to Brian Boyer, the dir-ector of operations at Hauser Wirth & Schimmel, who says that about 30 per cent of the shows in the new space will be devoted to artists not on its roster.
Those artists won't find a more impressive gallery showcase for their work anywhere in town. The Hauser Wirth & Schimmel complex preserves many of the site's industrial features, including the original "manlift" (an open elevator shaft with a moving ladder that hoisted workers between floors), rusty hoppers and a "breezeway" that runs from north to south and follows the path workers would have taken as they filed through the gates. "When you have a building like this, you don't have to do a lot. You just peel it back," says the architect Evan A Raabe, who is working in association with Selldorf.
The inaugural exhibition will be the first of several historical, thematic shows with no commercial objective, Boyer says, and it focuses on a cause close to Manuela's heart. Championing women artists is something she cares deeply about; it is a passion inherited from her mother, the Swiss retail magnate and collector Ursula Hauser (the Hauser in Hauser & Wirth). "Manuela has always been a great feminist; I remember very early conversations with her, and this concern was always there," says Obrist, who grew up in a Swiss village near Manuela and Iwan and has known them both for more than 30 years. "The art market is still very male-dominated. There is a real necessity for this form of feminism." This concern has guided Hauser & Wirth towards the representation of numerous female artists, many of them now well into their 70s or even 80s, such as Phyllida Barlow, Mary Heilmann and Ida Applebroog, as well as the estates of important women artists including Eva Hesse, Maria Lassnig and Louise Bourgeois.
The first time I meet Manuela Wirth, in her London office, she is sporting a Vivienne Westwood green tartan skirt suit. "I am not English, but I love English fashion," she tells me in her gentle voice. Manuela, 52, is petite, her smiling face framed by large glasses and tousled, flame-coloured hair which spills down to her shoulders.
She and her family have lived in England since 2005, when they moved from Zurich to oversee the running of the London gallery, which had opened in Piccadilly two years earlier and is today in Savile Row. They lived in west London for two years before deciding to look for another home in the country, eventually settling on Somerset. "We are a very outdoor family, so we decided we couldn't spend every weekend in Richmond Park. In Somerset our kids go fishing and hiking, and they do all these other outdoor activities." They were so charmed by rural life that they decided to stay and make their country estate their primary home. So they left their mansion in Holland Park, a house they would later sell to David and Victoria Beckham, reportedly for more than £30 million in cash, and moved into a camper van. Because, despite their wealth, there is an element of the Swiss Family Robinson to Manuela and Iwan, who are constantly searching for new adventures. While their farmhouse was being restored, they parked their mobile home in the garden and lived in it for a year with their three young children and new baby. "It was fun," Manuela recalls.
"I don't like art fairs. I'm the worst salesperson, and I've never sold a piece of art."
"I've never heard Manuela complain about anything; she's seemingly fearless and hardworking," says Catherine Butler, a restaurateur who moved from Notting Hill to Bruton with her partner, Ahmed Sidki, seven years ago and opened At the Chapel, a high-quality restaurant, bar, bakery and boutique hotel. Decorated with art on loan from Hauser & Wirth, it in turn supplies bread to both the Roth Bar & Grill and the farmhouse B&B.
"We've met so many interesting people," Manuela says. "We never had friends this close in London; we didn't even know our neighbours there." The new friends include the veteran war photographer Don McCullin, whose work was recently shown at Durslade and who lives nearby, as well as "the farmer next door", the local cheesemaker, and the forager with whom they hunt for truffles on their estate.
Manuela and Iwan recently discovered a new passion: farming. "We've had to learn everything, but we're both open-minded and curious," Manuela says. Over the last few years, the couple has re-established a working farm on their estate and now have herds of cattle, sheep and pigs supplying the Roth Bar & Grill. They have also planted vegetables, herbs and fruit trees and set up a bee colony. "I wouldn't buy or cook anything that wasn't in season," Manuela says. "The whole family is very much into food; we cook and bake together."
The next agricultural challenge is the establishment of a vineyard, which has just been planted and which the Wirths hope will yield 10,000 bottles of wine every year by 2019. When Manuela first proposed launching a viniculture business, Iwan was unsure. "I was sceptical, but she really found the best people in the wine industry to help us," he says. The farm is already self-sustaining, but to Manuela its value is far greater than the financial returns. "From the spiritual side," she says, "our farm is hugely profitable and might be our best investment anywhere."
Manuela Wirth grew up in the town of Uzwil in the canton of St Gallen in eastern Switzerland as the oldest of three siblings. She remembers an idyllic childhood spent skiing and hiking in the nearby mountains and swimming in the sea in summer. But in 1973, when she was 10, her father died suddenly and her mother took over his position in the family firm, Fust AG, which runs a national chain of household appliance stores. So responsibility was thrust upon Manuela early. "After my father died, I looked after the household and took care of my siblings. We were a very closely knit family because we were without a father." Her sister, Sandra, who is five years Manuela's junior, remembers how well Manuela took care of her and their brother. "There were no iPads back then. We were always doing arts and crafts with Manuela. She took care of me. My room was always a mess, and she would come in and clean it up. She was always responsible, even though she was so, so young herself."
Manuela eventually trained as a teacher and spent six years instructing Swiss schoolchildren aged 7 to 16 in home economics, arts, crafts and sport. By then, her mother, Ursula, a longtime collector of art by women, had started to work with a cocky teenager, Iwan, from the eighbouring town of Oberuzwil, who had set up his own gallery there in 1986 when he was just 16. Iwan had approached Ursula when he was looking for money to buy a Picasso and a Chagall. She agreed to finance him, then hired him to buy art for her, and eventually gave him the money to launch the first Hauser & Wirth gallery in Zurich in 1992. (Iwan continues to sell works by modern masters on the secondary market, helping to finance the gallery operations; at one point during my interview with Manuela he burst through her office door to show her a 1932 Miró painting on a wood panel "from when he was poor", which Iwan had taken on consignment from a Swiss private collector.)
"I was fascinated by the way this young man started to do business, and I thought, 'If my mother is so enthusiastic about him, there must be some substance there,'" Manuela says. In 1992 she started to work for Iwan part-time as his secretary while continuing to teach. Later that year he sent her to New York to take an English language course at Columbia University, and he visited her there numerous times. "When I returned to Zurich, where we launched the gallery [a few months later], we became a couple, and since then we have shared our business and our private lives."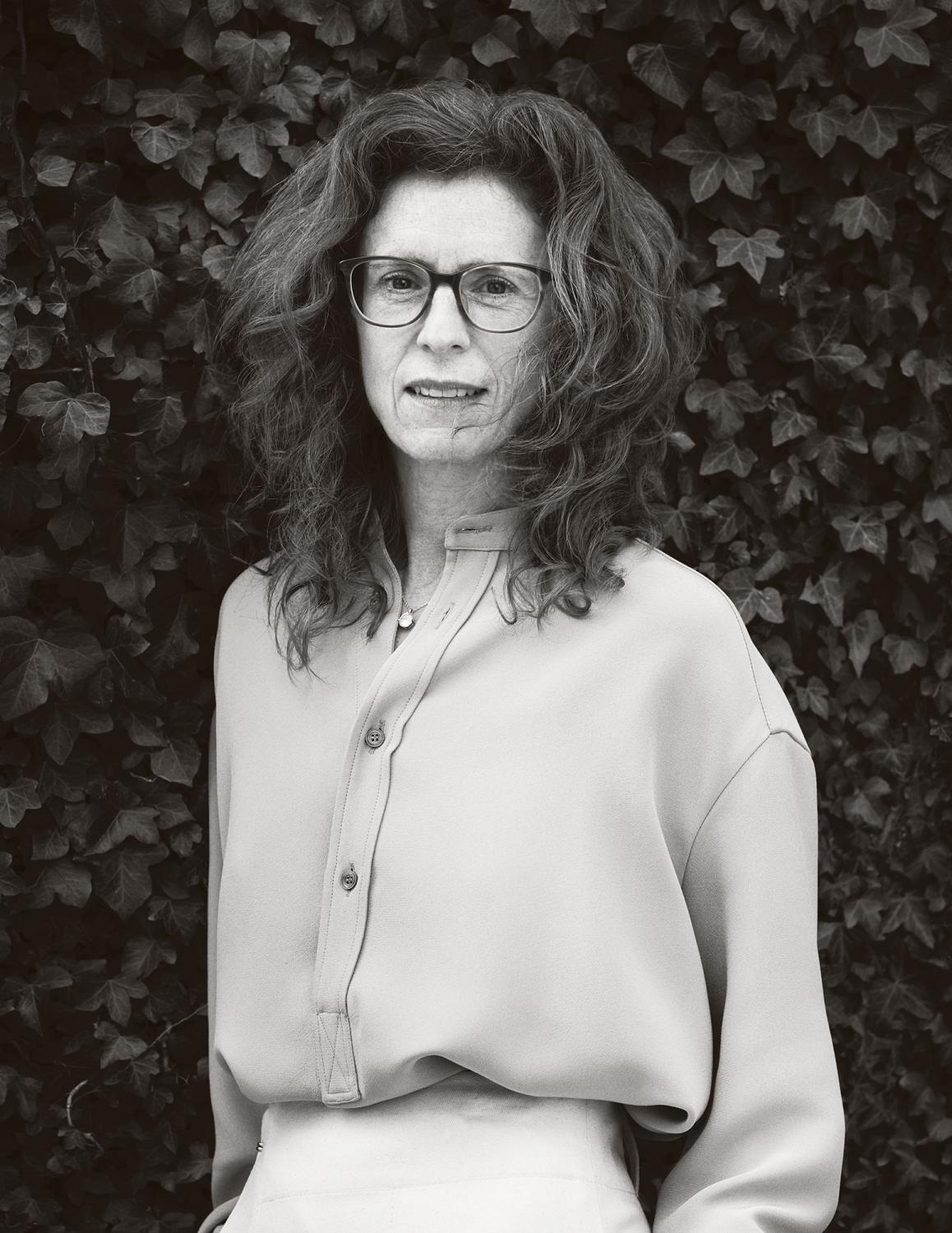 Today Manuela runs the company with Iwan and two other partners, Marc Payot in New York and Paul Schimmel in Los Angeles. She supervises all the invoicing and is in constant communication with artists. "We care so much about the artists – how we treat them and how we support them," she says. It's the reason why, in its 24-year history, the gallery has only ever parted company with three artists (Sterling Ruby, David Claerbout and Martin Eder). Ask any young artist today which gallery they would most like to join and chances are the answer will be Hauser & Wirth. The gallery supports its artists through the peaks and troughs of creative careers, through bad press and poor sales. "We would never drop an artist because the work isn't selling," Iwan says.
"If Manuela and Iwan are behind you and you're not an instant hit, it doesn't matter," says David Roberts, a client as well as a friend. "If it's a slower game, if it takes five, 10 or 15 years, it will still happen. You won't be let down. You'll be supported. And that's not the case in a lot of other galleries. Many of them can't afford to do that. And some that could don't." But the relationship goes far beyond mere support. Manuela and her husband work hard to create, in her words, "a family atmosphere" with their artists. They go on holiday with them, they invite them to stay for extended periods, they loan them money when they need it, and Manuela puts together hampers full of Durslade products for them at Christmas (and knits outfits for any new babies). The American abstract painter and sculptor Mary Heilmann, who has been with the gallery for more than two decades, remembers how the couple once advanced her the money to purchase some land adjoining her property in the Hamptons, "no questions asked", and describes her relationship with the Wirths as "very personal and friendly", recalling with particular fondness a party in Somerset they hosted for all their artists. "They flew us all over there, and we spent three days having a party… it was wonderful."
The Wirths are capitalising on their love of entertaining and turning it into yet another family business. In 2018 they will unveil a 45-bedroom hotel in Braemar, Scotland, not far from the estate they have rented long-term near the Queen's castle at Balmoral. "We have this house in Scotland, and we had no way to entertain our guests," Manuela says. "We love a big table full of guests and family, but there is no possibility to invite these people to Scotland because there is not a single good restaurant or hotel near us. So when we heard about this hotel in Braemar which was for sale we thought, Why not?"
The Fife Arms Hotel is a grand Highlands inn built in the 19th century as a hunting lodge, which Manuela says will be renovated "very traditionally". The aim is to create a place that is "attractive for tourists from all over the world but also very lively and very welcoming for the locals," she says. "There will be a bar where people can have drinks in the evening and also a great restaurant where they can come and have their Sunday roast."
They asked Paul Smith to design a tartan inspired by their love of Scotland. The resulting brown, grey, beige and dark green fabric with its distinctive yellow and red oversized topstitching, known as the Wirth family tartan, is used by Manuela to make scarves, blankets and other items for family and friends. (The Queen has the Balmoral family tartan, designed by Prince Albert; only members of the royal family are allowed to wear it.)
A few weeks after our meeting in Savile Row, I travel to Durslade to meet Manuela and Iwan again. It is a grey and rainy weekday but the place is buzzing with visitors of all ages. While I wait for the Wirths, I chat to a retired schoolteacher from a nearby village who describes the gallery as "wonderful". Even though some of the art shown there is "dodgy", the centre is to be commended for the extensive work it does with local schoolchildren, she says. This is especially important now that the funds available for the arts have been slashed, Manuela tells me later. "We feel very strongly that Somerset needs this kind of education for the children; it should not just be available in the big cities," she says, adding that she sees this outreach programme as a continuation of her early teaching career. If you give children the opportunity to cultivate their creativity, she says, "they are so open and enthusiastic."
She will soon extend the programme to encompass farming too. "Children will be able to come to the farm and visit the vineyard or go in the field during lambing season, or they can do a day with the beekeeper." And for adults, the Roth Bar & Grill is already running butchery courses led by the Durslade estate manager, Paul Dovey. Manuela and Iwan signed up for the inaugural lamb butchery and cooking course last summer. "They were very keen students," Dovey says.
Iwan joins us for lunch at the Roth Bar & Grill. Every inch of the walls is covered in food-themed paintings and photographs. Riotous neon chandeliers of sorts by the late Jason Rhoades hang from the ceiling, and a row of cactus sculptures in diminishing sizes by Martin Creed decorates one of the rafters. We sit on sturdy 1950s Swiss restaurant chairs produced by Möbelfabrik Horgenglarus, the oldest chair manufacturers in Switzerland. "They're made for heavy mountain people," Iwan says. "We haven't found better chairs anywhere in the world" – though he says they have recently become obsessed with the furniture made in Yorkshire in the early 20th century by Robert Thompson, known as the Mouseman because he marked all his wooden creations with a tiny carving of a mouse. "We saw a piece of furniture in our children's school with a little mouse on it, so we took a photo, and then we discovered the Mouseman," Manuela says.
They buy from small auction houses and from groups of travellers and visit local market towns. Manuela loves 1940s glassware by the Finnish architect and designer Alvar Aalto, as well as local and international ceramics and textiles; Iwan collects Stone Age axes (he has more than 30). And they are regulars at the Bath & West Showground in Shepton Mallet. "They do the weirdest fairs in the world there, we go all the time. We buy toys, cars and we buy chickens there too," Iwan tells me. "We are obsessed with chickens," Manuela says, adding that they are particularly proud of their Icelandic poultry, "a very rare and old breed. Our life is full of these passions and obsessions."
And in Durslade all Manuela's passions come together: art, food, family, community. None can exist without the others, and they make no distinction about who benefits. I leave feeling that I too can learn to live off the land and be artistic. I can train my dog to find truffles in a London park (with enough patience, perseverance and truffle oil, this is possible, according to Manuela). I can grow roses in my tiny city garden and use their petals to make bath oils (also easy), and I can look for discarded bottles in rubbish dumps to turn into art. This is the magic of Manuela Wirth: although she is one of the most important gallerists in the world, she can make anyone believe that they can do anything. She is the great nurturer of young (and not-so-young) minds, the extraordinary teacher everyone wishes they had had, the kind who can change your life at a crucial age and who you remember forever. No wonder she skips art fairs: her talents would be wasted there.