Katie
Hillier
The uncontested genius of accessories design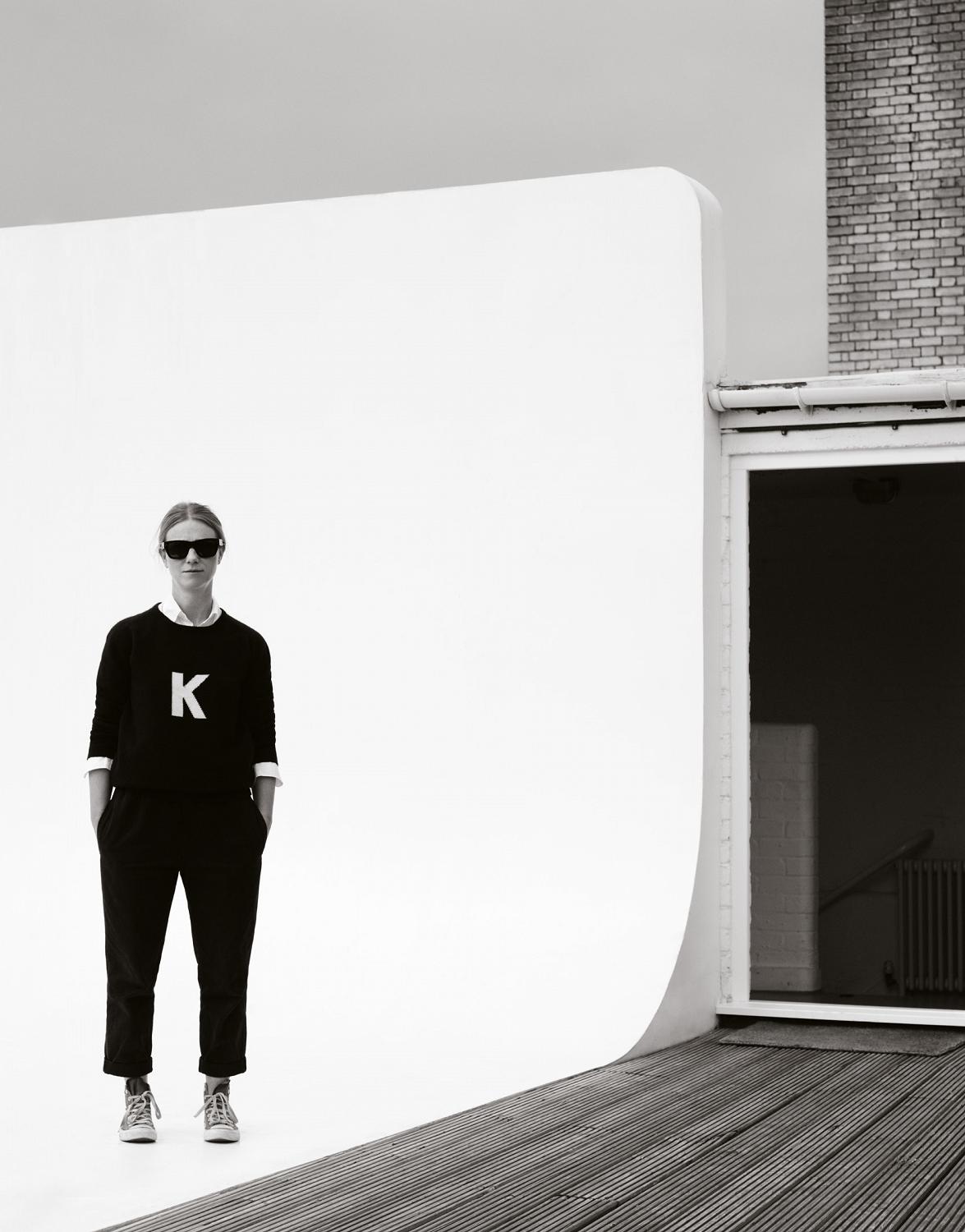 ---
Issue n° 8, Autumn & Winter 2013
Handbags are the driving force of the £200,000,000,000 luxury market, and many of the most desirable are designed by Katie Hillier. For the last two decades, Hillier, as she's known in a fashion industry awash with Katies, has been quietly developing amazing accessories for all the best labels.
But at 39, she's about to step out from behind the scenes into an incredible role created especially for her: creative director of Marc by Marc Jacobs. If the products in her own line are anything to go by – rainbow-hued hairclips and bunny rabbit jewellery in gold and diamonds – Katie's way of sprinkling cheeky details over perfect designs could be just what the brand needs now.
Q: What kind of bag does Katie Hillier, bag designer extraordinaire, carry?
A: Most of the time, a suitcase.
When I first met Katie Hillier, she had just that minute returned to her London studio from Padua, where she'd been working on the Marc by Marc Jacobs range of frames with the eyewear manufacturer Safilo. She was wearing baggy, cropped black trousers (probably Comme des Garçons), a long-sleeved Comme Play T-shirt and bright Nike ID Free Runs and was wheeling a small red hard-shell suitcase. For an accessories designer, she was strikingly unaccessorised: no rings, bracelets, bangles, watches, necklaces, earrings or glasses. Her only concession to the field of design in which she prevails was a large rainbow-hued, bunny-shaped hair slide from her own Hillier collection that she uses to keep her long, straight sandy hair tucked in a neat roll.
Katie travels constantly. Her work for Marc by Marc Jacobs takes her to New York for a large chunk of each month. Aside from that, she ventures to a roster of destinations in the US, Europe and Asia to meet clients and oversee the production of a vast range of goods, from £40 silicon iPhone cases to £16,000 crocodile handbags. She currently consults for the brands Asprey, Victoria Beckham and Joseph and produces her own line of hair accessories and fine jewellery under her own name, Hillier. According to Katie's boyfriend, Patrick Grant, the handsome majority shareholder of the Savile Row bespoke tailors Norton & Sons and the ready-to-wear menswear line E.Tautz, Katie sees the year in terms of units of work. "She'll say, 'There are 365 days in the year, so I have 160 days for this client, 40 for this client, 50 for that.' Soon we'll be at 340, and I'll say, 'Hang on, two of those days a week are normally considered a weekend, and most people have a holiday, and there are public holidays.'" Her old friend and former employer the ready-to-wear designer Luella Bartley told a similar story: "When she worked for me, Hillier [the name Bartley uses to distinguish Katie from their mutual friend the stylist and editor Katie Grand] would come in on Christmas Day to organise things."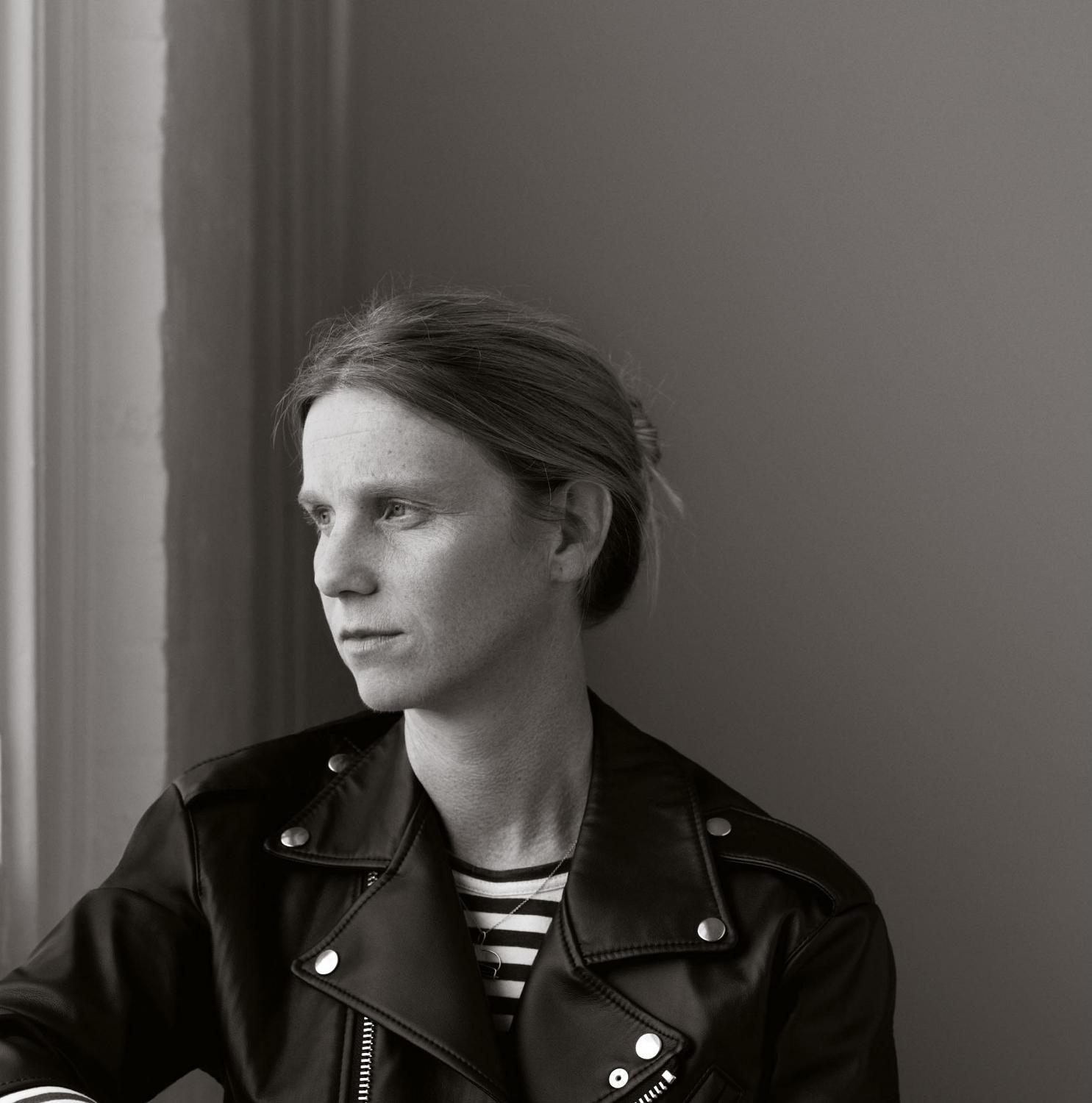 When we spoke, Katie was in the process of moving to a new London flat as well as making the most definitive move in her career to date. It was days before the public announcement in May of her appointment as overall creative director of Marc by Marc Jacobs, which has put her in charge of every aspect of the brand. While Jacobs has often been generous in crediting his lead designers at Louis Vuitton, where he's artistic director, this is the first time he's devolved creative power to this extent in his own company. "It's a new chapter for Marc as a brand," said Katie. "I'm so excited and buzzing with ideas!" Jacobs's business partner, Robert Duffy, admitted to the press in the following week that the Marc by Marc Jacobs brand had got "a little stale." Jacobs said, "[Katie's] creativity and energy inspires me and everybody she works with." Her job, then, is to rekindle excitement around what is still a very successful brand. "Katie is a great appointment for them," said Katie Grand, who works with Jacobs at Louis Vuitton in Paris. "She knows the management well, and all the people behind the scenes like her. When a company is that big, how you get on with people becomes really important. Besides, Marc and Robert have always really adored and valued Katie. I was still surprised, though. I thought, 'Oh, wow, that's quite something. That's quite an achievement!'"
Katie grew up in the outer suburbs of west London and studied womenswear at the University of Westminster. (Grand was one of her teachers and once got into trouble for awarding her 100 per cent on a project.) After graduating in 1997, she worked at Dazed & Confused. "I was quite literally in the fashion cupboard," she says. "I loved it!" She went on to work as a photographer's assistant, and then with the agent Katy Baggott, who was expertly handling the careers of the photographer Juergen Teller, the chef Fergus Henderson and the designer Phoebe Philo. Baggott later became Katie's own agent until her sudden death three years ago; she was 39. "I think she'd be proud of me," Katie said of Baggott. "Katy taught me how to be confident about being a woman in business, and also what it means to be fair, generous, loving, tough and, most of all, professional."
In 1999, Grand introduced Hillier to Luella Bartley, who was about to launch her own label with a collection called Daddy I Want a Pony, which mixed signifiers of Englishness from punk motifs to pie-crust collars and riding jackets. Grand, Bartley and other Central Saint Martins alumni including Giles Deacon, Stella McCartney and Philo were about to put London back on the map as a place where fashion was about irreverence and attitude – more rock 'n' roll improvisation than Rue Cambon chic. They shared an equally rock 'n' roll lifestyle, largely centred around the Bricklayers Arms pub in Shoreditch, run by another ex-Saint Martins fashion student, David Waddington, who went on (with Pablo Flack) to become the successful restaurateur behind Bistrotheque.
After a date in a pub that evolved into a shopping session at the haberdasher VV Rouleaux, Luella and Katie decided to work together. "It was in no way calculated said Bartley, "just youthful and energetic and fun." Katie became Bartley's assistant. "I ran the studio, I did the press, I produced the shows, I ordered the material," she said. "I did everything but design clothes." She did, however, create a beaded belt that became an unexpected (and extremely labour-intensive) hit.
Hillier's timing was good. After the minimalism of the '90s, fashion's pendulum had swung back to accessories, and an outfit could be defined as much by a belt, shoe, or item of eyewear or jewellery as by a piece of clothing. In 2002 accessories designer Stuart Vevers joined Luella and created the Gisele bag for the label, in collaboration with Mulberry. When Gisele Bündchen carried it down the runway at Luella's Autumn/Winter 2002 show in New York, the Gisele was an immediate hit. Constructed from heavy leather and characterised by decorative straps, prominent hardware and eyelets, it was the first widely noted handbag to emerge from somewhere other than an established house such as Fendi or Hermès. "It was a moment," said Katie.
"A young designer in New York and a big model with a bag going down the catwalk as the first look."
"I get the tube every day to see what people are carrying. People will pay anything for bags, it seems."
In 2002 Katie left Luella to work independently, with help from Katy Baggott, and shortly after that she was recruited to work at Marc by Marc Jacobs by the stylist Venetia Scott (at the time, Juergen Teller's partner). Since then her sphere of influence has grown bit by bit. There hasn't been a strategy, she said, just extraordinary application. In a neat closing of the circle, Katie followed the announcement of her position at Marc by Marc Jacobs in May with one of her own: she was bringing in Luella Bartley as design director of womenswear. Katie is now responsible for the design of a number of what might be considered "It Bags" – a late-'90s term that took hold to the extent that it's used to describe bags designed decades before it was coined. Yet she remains curious, even a little confused, about some women's obsession with handbags. "I like getting the tube every day to see what people are carrying," she said. "People will just pay anything for bags, it seems. They're a signifier of personal identity and achievement – they feel naked without them. But I still don't know exactly what it is that makes people lust after those things."
But lust they do. The trade press suggests that the resiliently rich are buying multiple bags in various styles and colours, while the squeezed middle classes still see a lower-tier luxury bag as a justifiable purchase. Newer customers in Asia drive the market for established high-end brands such as Chanel and Hermès, but sales are strong across the sector. US accessories sales fell overall by 1.6 per cent in 2012, yet, in the same period, sales of handbags and totes rose by 4.6 per cent, accounting for $7.09 billion. The ratio of accessories to ready-to-wear sales admitted by the fashion houses tends to fall in the 50/50 to 80/20 range, but insiders contest that the real skew is much greater. Imran Amed of the website The Business of Fashion says women will carry bags that cost five or even 10 times as much as the rest of their outfit. Their attraction, in his view, is that they have no sizing, can be seen as an investment and work across cultures and climates.
If Katie is bemused by the potency of bags, she's not immune to their pleasures. She takes a Marc by Marc Jacobs canvas tote to the office but enjoys carrying something special "for posh". At the moment, her choices include the Victoria Beckham shoulder bag on a chain (Hillier's studio has worked with the brand since it started producing bags in 2011) and designs from her extremely upscale Asprey range. Her lack of further accessorising, she said, is less about taste than lack of time – and the fact that her clothes are spread around several locations, including the east London house she co-owns with the designer Markus Lupfer and the flat she shares with Patrick.
Now that she and Patrick are relocating to Marylebone, Katie's wardrobe's become a point of contention. He said he admires her for being "a brilliant dresser" and for "the amazing way she throws stuff together" but baulked at the "50-foot clothing rail worth of clothes and shoes" – including "lots of Comme, lots of Marc, tonnes of Luella, Prada, Cèline, currently Vuitton" – that needed to be moved from the old flat to the new. Still, Katie insisted, "I'm going to find spaces in that flat to store stuff that you don't even know exists, matey!"
In a room adjoining her studio, Katie has a vast handbag archive, which Susanne Tide-Frater (former creative director of Harrods and Selfridges and now a consultant brand director to Victoria Beckham) describes as a "mini museum". Encompassing the historical and the contemporary, the designer and the high-street, it's a floor-to-ceiling grid of plastic boxes bearing labels such as "Two Handled Stiff Bags with Metal Fastening Details" and "Exotic Bags (Fake and Real)". The labels are for others: Katie knows where everything is and exactly what it looks like. "She'll look at a piece of hardware and go, 'Oh, that's the lock of such-and-such a bag from 1926,'" said Patrick, "she has a remarkable visual memory. She also has an incredible hunger for images. She looks at hundreds of magazines a month. She's a tearer, sticker and collator – and an Instagrammer. She consumes visual references like nothing I've ever seen." Luella said, "She has a brain that organises things. It's like those massive maths problems – her brain is so ordered, you imagine that she's working through this equation for handbags."
Katie's love of sorting has deep roots. As an only child, she loved rearranging the toys on her shelves. "I would get up on a Saturday morning and think, 'Right, I'm going to tidy,'" she said. "I would take all the toys off my shelves and then I would display them. Looking back on it, I realise I was merchandising my room." She spent a lot of time with her grandparents. "My grandmother didn't have much money," said Katie, "but every Wednesday, she would go to Harrods' food hall and buy meat and fish – things she thought it was worth paying a bit more for. I thought the place was amazing! Then, straight after, we'd go to the market at the top of Goldhawk Road to buy jellied eels and prawns – from one extreme to another." One of Katie's pet hates is those online "you might also like" suggestions that lead you to products similar to what you've been looking at, she said. "How the fuck do you know what I like, actually?"
As if to prove this point, her current output is remarkable in its range of prices and aesthetics. During summer 2013, products of two of her consultancies, for Marc by Marc Jacobs and Joseph, sat near one another in Selfridges. Although priced similarly, between roughly £200 and £400, the two sets of bags had little in common. The Selfridges team had gone for the brighter end of the Marc spectrum, emphasising coral pink, teal blue and acid yellow, while the Joseph display was predominantly white, black and grey, with a touch of jazziness ("jazzy" is one of Katie's favourite adjectives) in a restrained use of zebra print. Where the Marc bags tended toward the slouchy, Joseph's stood firm, and where Marc was easily identified by distinctive hardware and metal plaques, Joseph went for discreet stitching and subtly embossed leather.
At Asprey, for whose target market money is no object, sales have increased 39 per cent since Katie came on board in 2011. "With Asprey you don't look at prices, you just go to the tannery with the best skin and you get it made in the factory where they have the best handwork," said Katie. "There's no discussion of, 'We'd better take the leather off the inside flap because no one is going to notice.'" In an uncompromised bag, said Katie, "the flat will be a full piece of leather, from the front round the back to the bottom. If it's crocodile and also has a crocodile base, that's quite jazzy, because usually you wouldn't want to waste the belly of a crocodile on the base of the bag."
It's Katie Hillier's extreme expertise, offset by modesty, that's at the basis of her success. "Hillier can really get down to the essence of a brand," said Luella. "She just doesn't have an ego. It's rare for a designer not to try and stamp their name on everything." Katie put it slightly differently: "It's not about me and what I would wear – even though most of the time I would wear it, because the things we design are cool. The point is the design process. The Victoria bags, for example, are successful because they're all about Victoria. It's her vision. I like to listen to what she wants and then try to show what would work. That's where the fun starts."
"Victoria is very involved in every element of the design," agreed consultant brand director Susanne Tide-Frater. "So we needed a super-creative team worker. There aren't many individuals working in handbags, and of them, Katie's the best. You present her with an issue or a problem and immediately she'll come back with three or four ideas." Sometimes Katie's problem-solving is more direct. When Victoria asked for a softer model of a particular bag, Katie took her scissors to the original and cut out the lining. "The factory really don't like it when you do that, but you've just got to go for it to create something new," said Katie. Among the most potent dilemmas in their collaboration is whether or not to use edge paint. "Shiny or matt, Victoria loves edge painting!" said Katie. Susanne added, "Having someone paint the edges of the bag so you get a sealed but unfinished edge is a very luxurious process." "It certainly puts up the price tag." (The defining Victoria bag is priced at £1,995.)
Katie and I talked at length in a small meeting room a couple of floors above her studio. We sat at a spotless white table, but during our conversation she repeatedly swept her hands across it as if to gather phantom crumbs. "She's completely OCD, but it works," said Luella. Katie doesn't deny the charge. "I think I am bad," she said. "When I stay in a hotel with different sorts of clothes hangers, I have to make sure they're all in the same order when I pack up to leave as they were when I arrived." The flip side is her incredible attention to detail. "Which is what accessories are all about," she said.
The next day I observed Katie editing the Marc by Marc Jacobs watch collection. A slight figure, she scrutinised and sorted with her whole body. Paperwork was ordered into neat piles on the floor, watches lined up on the table or discarded in a box, notes made with assertive strokes of a Sharpie. Working with a licensee, in this case the Dallas-based manufacturer Fossil, Katie must reconcile its desire to make a commercial range with the need to stay true to the Marc by Marc Jacobs brand. At the start of the morning, the table was loaded with several dozen watches that to me looked like a bewildering muddle of gold and diamanté, but Katie enacted swift eliminations, and suddenly a set appeared that made perfect sense. She'd gone for colour combinations with a little grit to them (no pink on gold except in the Dinky ranges) and been wary of too much crystal.
Katie co-designs her own Hillier range, launched in 2010, with her longest-serving team member, Nancy Sandison. The key item in the collection is gold wire twisted into the outline of a bunny with a diamond eye. Around that piece, it's all about bright colour, endearingly pared-down motifs and simple, cheery patterns. Hillier is sold by a trio of the world's best shops, Dover Street Market in London, Colette in Paris and Opening Ceremony in New York, as well as online. In light of her new role at Marc by Marc Jacobs, Katie said she planned to cut down on consultancies but remain open to special projects. "Or maybe one of my team could start a process independently of me," she said, "and it would allow the company to grow. It doesn't all have to be about me."
The reality is that at some point, something must change. "I work and travel so much that when I do sometimes get time off I don't know what to do," she admitted.
"I love the busyness, but I think you can only maintain that level of work for a certain amount of time. I'm 39, which is not that old, but I will be 40 next year and I still don't have much of a social life, really; no pets, no kids. There's quite a lot of catching up to do, really, but I can only do that myself." Katie and Patrick share a cottage in the Cotswolds but spend time there only rarely. Each cited the other's work schedules, but both took some blame. Katie hasn't drunk alcohol in three years. "I can't work and drink," she said. "But it would be foolish to say never ever again, because I like drinking. In fact, I absolutely fucking love it." The last time the couple had a night in, "She did a little edit through a capsule of women's shirts for Tautz," said Patrick.
Katie said she hopes her new role at Marc by Marc Jacobs will allow her to become less busy. She'll be spending more time in New York, where she always stays at Lafayette House, a 15-room hotel in a 19th-century brownstone on East 4th Street, and eats breakfast around the corner at its sister hotel, the Bowery. She spends weekends upstate or at the beach with friends like Sloane Grossberg, the design director of accessories at Marc Jacobs. She's such a regular customer that Lafayette House stores some of her personal items, including a kettle. Amanda Harlech, muse to John Galliano and Karl Lagerfeld, legendarily has her room at the Paris Ritz elaborately customised for her stays. But what one of Britain's most successful female designers wants at the end of a long day is a nice cup of tea.