Erin
Brockovich
The fabulous American whistleblower has a few more surprises in the pipeline.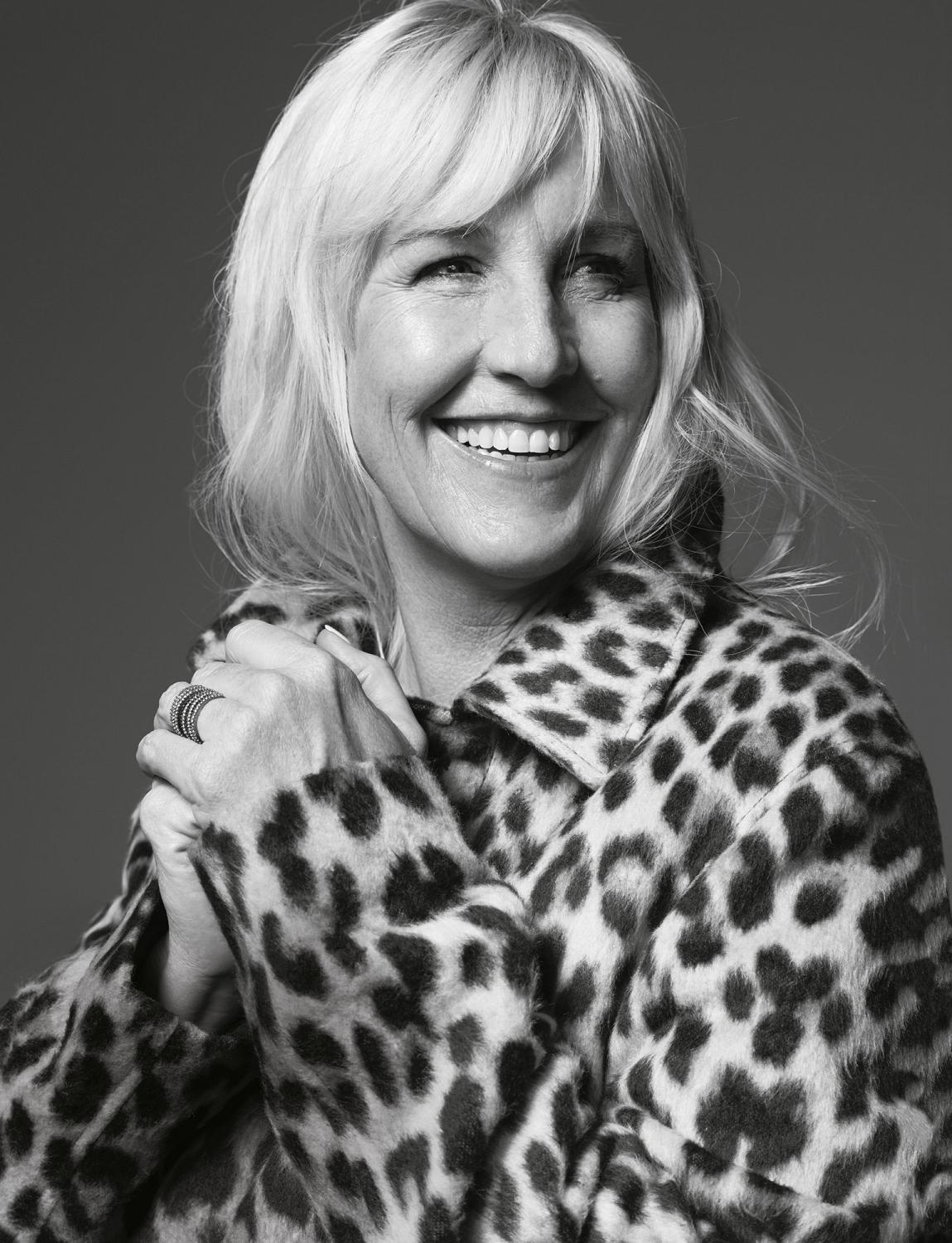 Erin Brockovich crashed into public consciousness in 2000 as the straight-talking, pleather-skirted champion of the people whose David and Goliath victory over corporate America inspired the eponymous film. In the ensuing years, she's become a national treasure through her continued crusade to get the US to clean up its water. People trust her, and they contact her in droves to report disturbing details of contamination in their local supplies. Though Erin, 56, could easily retire and enjoy the simple life in Agoura Hills, California, with her four dogs, she plans to spend the next 20 years harnessing the connectivity of social media for the common good and empowering communities to fight the good fight. Big Business better get its gloves on.
The first thing Erin Brockovich does when you come to her house is offer you a glass of water. This is both comforting and disconcerting coming from a woman whose name is synonymous with drinking-water pollution. I tell her yes, I'd love one, and she cracks open a plastic bottle, pouring its contents into a glass and adding a slice of lemon before handing it to me. I'm suddenly alarmed: I live near here – just 35 miles away in downtown Los Angeles. And if Erin Brockovich isn't drinking from the tap… "Should I be worried about my water at home?" I ask her.
Ever since Julia Roberts donned six-inch wedges and a pleather miniskirt to play Erin Brockovich in Steven Soderbergh's 2000 movie that bears her name, Erin has heard this question countless times. The film – "98 per cent true," she tells me – chronicles her 1993 fight against the power company Pacific Gas and Electric (PG&E), which was poisoning the water in the small town of Hinkley, California, with hexavalent chromium. The pollution was causing cancer, infertility and a barrage of other ailments in people unfortunate enough to live nearby. Erin, who since 1991 had worked as a legal clerk for the law firm Masry & Vititoe, helped the residents sue PG&E. In 1996 the 634 current and former Hinkley residents received an out-of-court settlement of $333 million, at the time the largest payout in a direct-action lawsuit in US history.
This morning, Erin, 56, is just back from a workout and is sporting ripped jeans, jewel-adorned sandals and a grey-green T-shirt with "Bob Marley and the Wailers" spelled out in rhinestone studs. Her blond hair is pulled to the side in a low, loose knot. A necklace with a large turquoise pendant hangs from her neck. She's tall and still in great shape, though she goes out of her way to mention the few extra pounds she's put on recently. True to her on-screen persona, she isn't afraid to swear.
She is still smarting from a break-up three months ago, she tells me. The man she was dating wanted her to move to New York, but she couldn't bear to leave this house in Agoura Hills, outside Los Angeles. It is a two-storey building with a stacked-stone exterior on a quiet suburban street. Palm trees sway on either side of the walkway to the front door and surround the pool at the back. She's lived in this house since purchasing it with her $2.5 million bonus after the Hinkley settlement in 1996, and it's where she raised her three children. She loves living in southern California, where she can ski during the day, then sit on the beach later in the evening (Erin says she has actually done this). Even when she was a girl growing up in Kansas, deep down she knew: someday she would live in LA. And so moving to New York now is out of the question. "I'm a little more Zen-y," she says, gesturing towards a large painting of a Buddhist monk bowed in prayer.
We settle into her oversized, scroll-armed sofa, which is upholstered in ochre velvet and trimmed with fringe along the bottom. "You can put yourself all the way in there – just jump in there, just get in there," she says, gesturing to the other side of the sofa as she leans into the ample cushions on her own side. Her dogs – three Pomeranians and a papillon – are pawing at the edge of the cushions for her attention.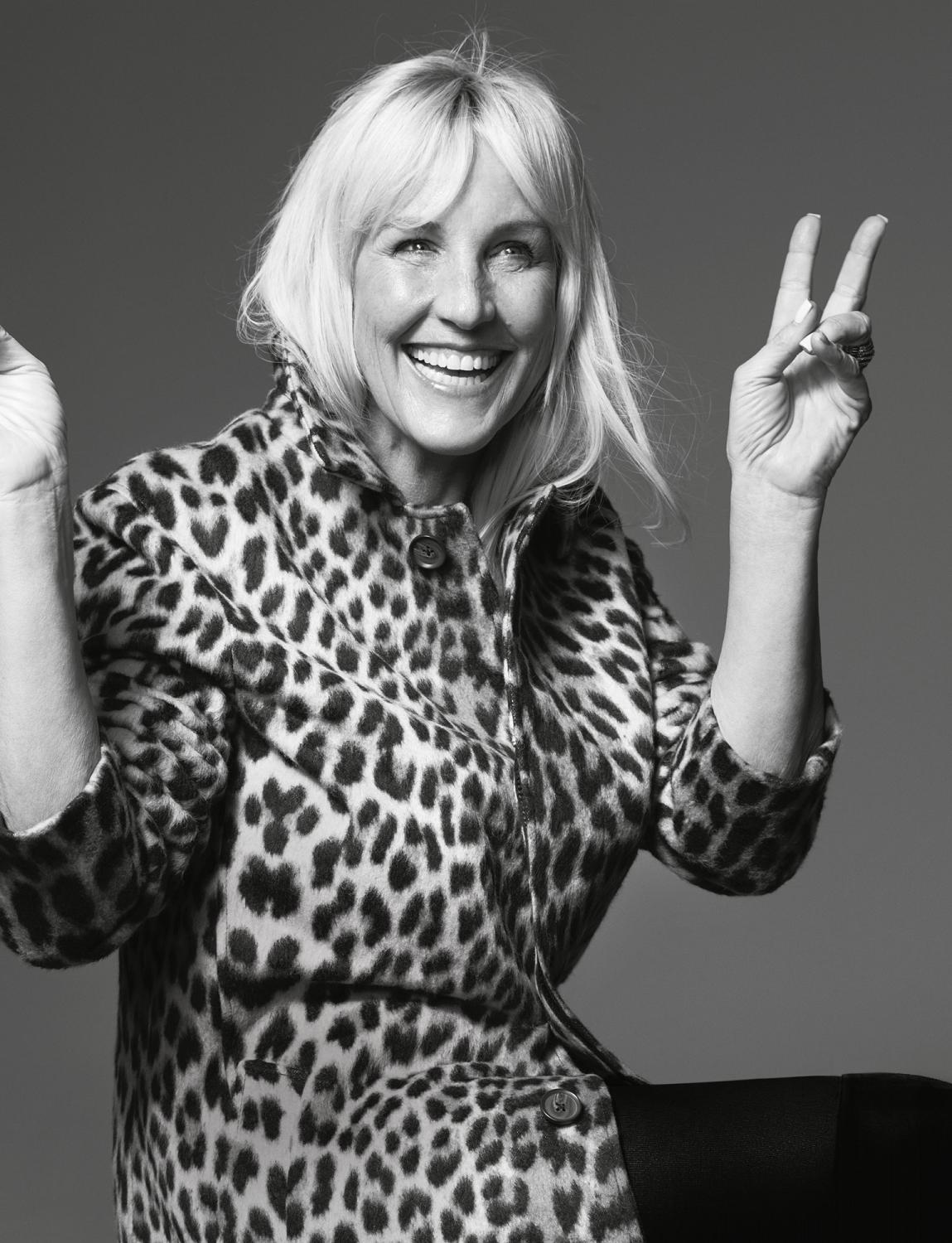 She's always had a bit of a sixth sense, she says. The reason Erin likes the big stone Buddha figures that are stationed all around her house is because of their energy. "Everything's energy. You can feel it." Or at least she can. "My mom and I would be talking, and I'd be like, 'Phone. Are you going to answer it?' And she'd be like, 'It's not ringing,' and then it would ring. I can't tell you how many times I've been like, 'Something's not right – we're going to have an earthquake,' and then we have an earthquake. I have scared people in my work. I'll go out into the field and find the well we're looking for."
These days Erin doesn't have to do as much looking because people come to her – in droves. In the years since the film came out, she's worked on a few other major pollution lawsuits, including one in Kettleman City, north of Hinkley. Erin left Masry & Vititoe in 2003 to set up Brockovich Research & Consulting, based out of her home in Agoura Hills. In her role as a consultant, she advises victims of environmental contamination and connects them with public agencies and lawyers. She also acts as a consumer advocate for people who have been harmed by medical drugs and devices, such as the permanent contraceptive implant Essure. And her website encourages anyone who's been wronged by a "Goliath" industry to contact Erin, who will fight as a "David" on their behalf.
So even though she could have retired years ago, Erin is exceptionally busy. She's been interviewed in just about every major US magazine – the clippings are framed and hanging on every inch of the wall behind us, floor to ceiling. She's been on the speaking circuit and travelled the world. But mostly, she's been answering email.
There's a big red "Contact Erin" button on her website, and people write to her from all over the country, telling her about strange persistent illnesses, about cancers that can't be explained by family medical history, about unpleasant smells when they turn on the tap, about old manufacturing plants nearby. "I just got one this morning out of Ohio," she says. "Their stepdaughter died of neuroblastoma.
In the past 10 days, four more local kids have died of the same brain tumour." (In the whole of the United States, fewer than 700 children are diagnosed with neuroblastoma each year.) There was also an email from a different town, where there are 12 children with cancer on the same street. And one from a woman in Louisiana whose office building was built on top of an old petrol station. Now they're finding high soil vapour levels of benzene, a carcinogen, and 18 employees have cancer. "I get this all day every day, which is what started me off on my mapping project," Erin says.
After years of receiving emails about environmental disasters and subsequent health problems, in 2009 Erin realised something: no one in the US government was tracking this information. The Centers for Disease Control and Prevention (CDC) was monitoring certain illnesses. The Environmental Protection Agency (EPA) was responsible for regulating industries and cleaning up polluted sites. And the National Institutes of Health was conducting medical research and scientific studies. But there was no central information clearing house. The CDC could be monitoring a cluster of rare brain tumours and never realise the EPA had recently imposed sanctions on a chemical company nearby. "The answers are there, but this system's almost set up for us not to find them," Erin says. "And that's where I get curious. I can dig and dig and dig and dig. And I like to fight."
Erin is dyslexic; when she reads these emails, her instinct is to turn them into something visual by placing them on a map. Say, for example, she gets one from someone with kidney cancer in a small town in Nebraska. Then a week later she has two new emails from the same place. "I'll go, 'Little town in Nebraska? Did somebody else write me from there?'" Then she searches her inbox for the name of the town. "And sure enough, there it is. Then four days later I may have another one. So now all of a sudden I have five people who do not know each other in a small town reporting the same thing. That's a flag. And I map it with a dot." For years she had a physical map hanging on the wall of her home office. By 2010 it had 350 dots on it. "I looked at it like, Oh my gosh. It was filling up," she says.
At this point, I can't stop myself from asking her about my water quality at home. It's impossible to visualise more than 350 dots on the map without wondering how many are near my pipes. Sometimes I turn on the shower and the whole bathroom smells like a swimming pool.
"That's called a chlorine burnout," Erin says. "That's because of chloramines. That's really bad." She is not condescending but uses a lot of scientific terms that don't mean much to me. Erin has become well versed in the language of chemicals and pharmaceuticals after her involvement in so many lawsuits – she even used to keep toxicology reports piled up on her bedside table. "And you know why ultimately that's happening?" she continues. "Because your water district has had a violation of total trihalomethanes, and what they do is they do a chlorine burn so you don't get brain-eating amoebas and legionella and all that shit in the water." Legionella is a bacterium that can infect the lungs and cause respiratory problems and pneumonia. The number of reported cases in the US has increased fourfold since 2000, according to the CDC.
When it comes to water contamination, right now all eyes – including Erin's – are on Flint, Michigan. The city northwest of Detroit, with a population of 102,000, used to get its water from Lake Huron, which contains some of the purest fresh water in the world. In March 2013 the nearly bankrupt city decided to save $5 million by switching to a different water supply. In April 2014 the city began drawing its water from the Flint River – which has been polluted with industrial waste since the early 1900s.
Almost immediately, Flint residents began complaining about the colour and taste of the water flowing from their taps – and they began to get ill. The highly corrosive river water was eating away at the ageing pipes in the city's system, and lead was leaching into the water. Children began to break out in rashes and to lose their hair. By summer, the city was advising residents to boil their water, which had tested positive for coliform bacteria and was no longer considered sanitary.
And Flint residents began emailing Erin. On 20 January 2015 she wrote a scathing Facebook post. "Flint, Michigan adds its name to the list of hundreds of cities, towns and community water systems that are failing," she posted. The following month she sent Bob Bowcock, a water-quality expert she works with, to test the water in Flint. "He's an engineer; he's a water master," Erin says. "This guy knows his shit. He said, 'Oh my God, we're going to have an outbreak like you've never seen.'" Bowcock had found extremely high levels of chlorine, and, as he explained to the local newspaper, "When it gets on your skin... it burns the skin... The levels of chlorine in your drinking water is higher than a swimming pool." He also handed the mayor a list of 16 recommendations for fixing the problem. He was ignored.
Erin continued to speak out about what was happening in Flint, and eventually other researchers, activists and officials joined her. A full year later, President Barack Obama declared a state of emergency in Flint. Marc Edwards, a professor of civil and environmental engineering at Virginia Tech and an expert on water treatment and corrosion, says he never thought the water industry would behave in an unethical manner. "It was truly a miracle that the problem was caught." And while Erin is outraged on behalf of the residents, who still don't have safe drinking water, she is more troubled by the fact that there are Flints everywhere. "'Erin, why is our water this colour in Oklahoma? Erin, why is our water this colour in California? Why is water this colour in Pennsylvania? In Texas, and Ohio?' Almost every single state has hit us up," she says. "Well, it's because we started using the chloramines. And so it's causing a caustic problem in all of our systems. 'Oh, gross! But they're saying it's safe to drink.'"
Erin's Facebook page is an ongoing chronicle of cities that have changed their water supplies without notifying residents, and her feed is covered in photos of brown- and green-tinged water that has come out of taps in cities across the country. A combination of poor regulation and crumbling infrastructure puts lots of communities at risk. "There are 500 systems serving water as bad or worse than the Drinking Water in Flint, Michigan," she posted in June. "Can ya hear me now? Can ya hear me now?"
I start to wonder how Erin can travel, or even drink water when she's out at a restaurant. She tells me that recently she ate in a cafe in Malibu where she questioned the waiter about the exact process used to purify tap water. His response that they used reverse osmosis was enough to quell her fears. But sometimes she'll opt for bottled water, even though its cleanliness often depends on where and how it's bottled. (The US government does not require bottled water to be tested more rigorously than tap.) And when she visits countries such as India and Indonesia, either as a public speaker or on holiday, she drinks exclusively beer – she even brushes her teeth with it. You would be surprised at how long she can go without a shower. (Her record is nine days.) "It's because I'm afraid," she says. "I'm afraid of bacteria and viruses in water. I'm afraid of waterborne diseases. E coli outbreaks. Look at what's happening with legionella."
"I'm afraid of bacteria and viruses in water. I'm afraid of water-borne diseases. E coli outbreaks. Look at what's happening with legionella."
Erin showed her map to California senator Barbara Boxer, with whom she was working on a bill to require government tracking of cancer clusters. Boxer had her own "Oh my gosh" moment. "All of these people are reporting this to you?" she asked Erin. In 2010 Boxer introduced Trevor's Law, national legislation named after Trevor Schaefer, from McCall, Idaho, who had brain cancer – along with most of his friends. Erin later addressed the Environment and Public Works Committee in Washington, DC, alongside Schaefer. The bill, which became law in June 2016, will change the way cancer clusters are identified, documented and studied across the US. Whenever Boxer learns that toxic pollution is threatening a local community, Erin is one of the first people she calls. "We have worked together often. Erin shows up and does everything she can to put a spotlight on an issue, to look for solutions," Boxer tells me by email. "She is truly committed to environmental justice, and we are so fortunate to have her fighting for children and families everywhere."

But Brockovich is frustrated with the slow pace of change in Washington. Instead of waiting 20 years for a national registry for people like Trevor, she's focusing on remaking her office map in digital form. She wants people to come to her website, report their illnesses and connect the dots themselves, without always having to go through her personal inbox. "This is about awareness," she says. "It's not about anything other than sharing information, so you're now aware, so you can make a different choice, and about how you can protect yourself and your family and take your health back."
The benefit of mapping exercises like the one Erin has been carrying out is that you begin to see patterns, Sarina Prabasi, the chief executive of WaterAid America, told me. "Patterns in usage, patterns in accessibility, patterns in household health. Community-level mapping is key to understanding the realities of water quality."
Erin has already hired the software engineers and developers, and she hopes to have the map live within a year. This is her current obsession – and her sister always says that when Erin is obsessed, she's like a chihuahua with a bone. She won't let go. "We're building the map out," Erin says. "And when you see the big picture, it begins to tell a story."
Erin's story begins in Lawrence, Kansas, a relatively small town near the dead centre of the country. Her father, Frank Pattee, was an industrial engineer, and her mother, Betty Jo Pattee, was a sociologist and journalist. Erin wanted to be a doctor but says everyone told her her dyslexia would get in the way. "I do think that I absolutely had self-esteem issues because I was dyslexic and I couldn't keep up with my friends intellectually," she says. "Even though I've learned that dyslexics are highly intelligent, and we do find other ways to get things done."
She enrolled at Kansas State University. "I did beauty pageants and wanted to do modelling and loved fashion," she says. Restless, in 1980 she moved to Dallas, where she did a two-year degree in fashion merchandising. A job at Neiman Marcus was available to her, but when she heard Kmart was hiring for higher-paid positions – "believe it or not!" – in California, she moved to the suburbs south of Los Angeles with a couple of friends. Kmart didn't work out, but she was named Miss Pacific Coast in 1981.
In 1982 she found a job as a secretary at a construction company. "I got myself in trouble with that job," Erin says, "because I was also young and fun, and I was always late from lunch, and I got myself fired – but on good terms." About that time, she met her first husband, Shawn Brown, a painter and decorator, and they moved back to Kansas, where they had two children, Matthew, now 33, and Katie, 31. Brown's job took him to Reno, Nevada, in 1986; there, their marriage fell apart. He moved to southern California.
After a second, brief marriage to Steven Brockovich (a stockbroker with whom she worked in Reno and from whom she took her now-famous last name), Erin found herself divorced again, with a third child, Elizabeth, now 25, and still living in Reno. She was in southern California, bringing her children to visit their father, when she met Jorg Halaby – the long-haired, Harley-riding boyfriend in Erin Brockovich – at a bar called Sagebrush Cantina in Calabasas. In the film, he's her next-door neighbour. In real life, "the reason I met the biker dude is because somebody slipped a mickey in my drink," Erin says. "Yes, true story. I was getting ready to take a sip, and here he comes, Mr Swinging-His-Ponytail, and took it from me. He tipped it sideways, and there was a tablet in the bottom. And he said, 'Can I buy you a good beer?'"
Halaby helped her move from Reno to LA and introduced her to the lawyer Jim Vititoe, who was Ed Masry's law partner. Brockovich had recently been in a car accident in Reno, and she contracted Masry to represent her in a lawsuit against the other driver. Erin lost her case but talked Masry into hiring her. She began investigating the pollution in Hinkley shortly after that. She had just turned 31. "Oh my God, I was so young," she says. With three children, she immediately connected with the mothers in Hinkley, who were horrified to learn they had been letting their children swim and bathe in water contaminated with cancer-causing chemicals. They brought the lawsuit against PG&E in 1993 and reached the settlement in 1996.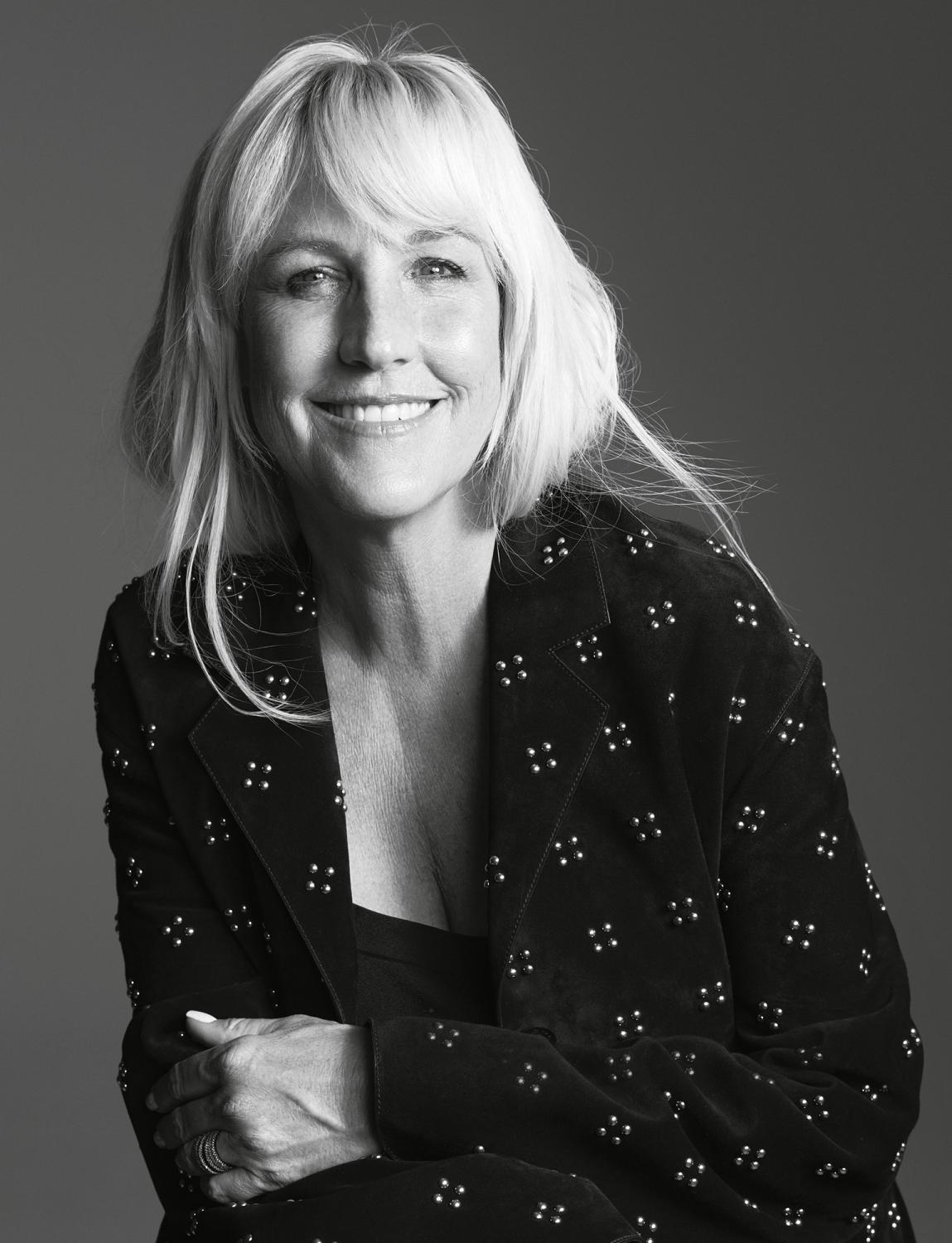 Erin's cut was $2.5 million. Her family went from being barely able to pay the rent to being rich, basically overnight. "With my kids, after the movie came out and I got that bonus and I was able to buy a house, due to my guilt I overindulged them a lot," she says. "And my son said something to me one day, 'We never wanted this stuff, Mom, we just wanted to be with you.'" Erin married for a third time, to the actor and country music DJ Eric Ellis, two years after she had received the Hinkley settlement.
Universal bought the rights to her story for a reported $100,000 soon after the settlement. The screenwriter Susannah Grant followed Brockovich around for a year, spending time with her and the kids and Halaby. Throughout filming, the movie's working title was "Untitled Erin Brockovich". Erin makes a cameo in the film, as a waitress named Julia. It wasn't until the wrap party that she found out the film would, in fact, bear her name. She stopped Steven Soderbergh on the stairs. "Erin, how are you?" he asked her. "Are you having fun?" She told him she was. Then she added, "Everybody's asking me – what's the name of the film?" He looked at her funny. "Well," he replied. "Erin Brockovich."
She could hardly believe it. "That's when I really went, 'Oh shit,'" she says.
From the folksy manner to the low-cut shirts (the real Erin had a boob job when she was in her mid-20s and living in Reno), Julia Roberts' depiction of Erin was both true to reality and an instant classic. When Masry asks Roberts' character how she obtained some public records, she looks at him and deadpans, "They're called boobs, Ed." It's not hard to imagine the real Erin saying that.
"I don't think I fully understood all of that would be captured in the film until I saw it for the first time," Erin says. "And even then, all I could focus on was how often they referenced PG&E in the film, which was 62 or 63 times!" Mostly, she and Masry were excited that their hard-won victory over the utility company was getting more public attention.
She remembers the night of the premiere. "I couldn't stop shaking," she says. But on the night Roberts won an Oscar for best actress for her portrayal of Erin, the real Brockovich was at home because one of her children was sick. She did go to the Golden Globes. "At the rehearsal I was standing up there with Angelina Jolie next to me, and I'm like, 'I'm going to barf.'"
The difficulties of being in the public eye started right away. Shortly after the film opened, Jorg Halaby and Erin's first husband, Shawn Brown, joined forces to blackmail her, threatening to tell the public she'd had an affair with Masry if she didn't pay them $310,000, even though she had been amicably divorced from Brown for many years and had already given Halaby a generous cheque. "I've been trying to do the right thing," she said at the time, "and it kind of came back and bit me in the butt." The two men were eventually arrested on extortion charges, and their lawyer was disbarred.
The trouble didn't stop there. Erin's second husband, Steven Brockovich, sued her for defamation, accusing her of telling the tabloids he was a deadbeat dad. Masry called it "just another attempt by a whole group of ex-husbands, et cetera, to try and get money from this successful woman. I can't think of a harder way to earn money than to sue Erin Brockovich."
And as the Hinkley case received new attention, detractors started to question whether cancer rates were truly higher than average there. (Their studies claiming the chemicals found in Hinkley didn't cause cancer were eventually discredited.) Some recipients of settlement money also complained that their share was too small. "You can't blame them," Erin says. "I didn't render the awards; the judges did. I feel confident it was done fairly."
Brockovich worked at Masry & Vititoe for 12 years. When Masry died in 2005, she was holding his hand. Since her first days of speaking at community meetings in Hinkley, Masry had told her, "You're going to be a public speaker." In the wake of the film, she tried her hand at TV with short-lived shows such as Challenge America with Erin Brockovich on ABC and Final Justice on Zone Reality. But Masry has been proved correct: motivational speaking is where Erin has found herself.
When Erin was 17, her parents caught her skipping school with friends. Her father, in particular, "was pissed", she recalls, and he grounded her for the rest of the semester. "If there's anything I'm going to teach you," he said to her, "it's about being honest." And he held true to his word. She had no dating privileges, no driving privileges. She went to school, came home and did household chores every day. Worst of all, she missed a trip to Chicago with her friends. During that awful period, her father left town on a business trip. He wrote her a letter while he was gone. At every single one of her lectures, Erin reads aloud from that letter.
The original is torn up and musty, hidden away in a safe because it's one of her prized possessions. But she keeps a copy to hand, and she reads it aloud to me. The letter begins with an anecdote about lying and discusses the importance of honesty and respect. And it concludes, "Remember your mother and I love you very much and we want you to develop into an admired and respected woman. Together, Erin, we can be assured that will be accomplished. I love you, Dad."
She says the letter didn't mean very much to her until she had children of her own. She and her son and two daughters have had their ups and downs, but these days her children are some of her best friends. "I've learned so much now, being over 50 and going through the menopause and becoming a grandmother and looking at women's health issues," she says.
In addition to her work on water contamination, Erin is collecting stories from women who have had negative experiences with Essure, a permanent contraceptive implant, and working with them to get the device removed from the market. The women, who call themselves E-Sisters, say they've experienced side effects ranging from headaches and nausea to hysterectomies and colon perforation. And the E-Sisters won't stop, Erin says, until the Food and Drug Administration revokes Essure's approval for sale. She has a deep admiration for them.
Her biggest challenge lately, though, is learning how to enjoy her own company. She and her third husband divorced in 2013, and although she has had relationships since then, these days she's single. "My happy ending has never been in the man department," she says. "I don't know what that's about, but boy howdy."
Ageing isn't easy for a former beauty queen. She thinks too much about how she's gained weight and doesn't really like that. She sees the wrinkles on her face and doesn't like those either. Sometimes – oh God ! – she thinks she needs a neck lift. But, she tells herself, "I'm still a woman, and you have to really get past all of the layers and get down to who you are and be comfortable with that."
She has also had a lot of experience with what does and doesn't work for her professionally. "It took us my entire career, 22 years, to get a standard for hexavalent chromium in our water supply," she says, referring to the chemical pollutant in Hinkley. I glance at my glass of water, which is still sitting on the coffee table next to me. Erin says she plans to spend the next 22 years not fighting for political change but creating a way for people to talk to each other about their health and their communities.
Marc Edwards at Virginia Tech says the grassroots have proved to be reliable in alerting authorities to problems. "I have to admit that I wasn't originally a fan of Erin's. But we owe a great deal to her and other activists who have helped bring these problems to the attention of the public. Erin is a national treasure, and she invented a new approach to fighting on behalf of the public."
Erin is convinced that if people can add their experiences to her map and see who else is suffering, they can make better choices for themselves and their families. "I'm just starting to see the bigness of it," she says. "And here we have technology that we can share, so we can all see, 'Wow. This isn't somebody else's problem; this is my problem.'"