Cate Le Bon
Claying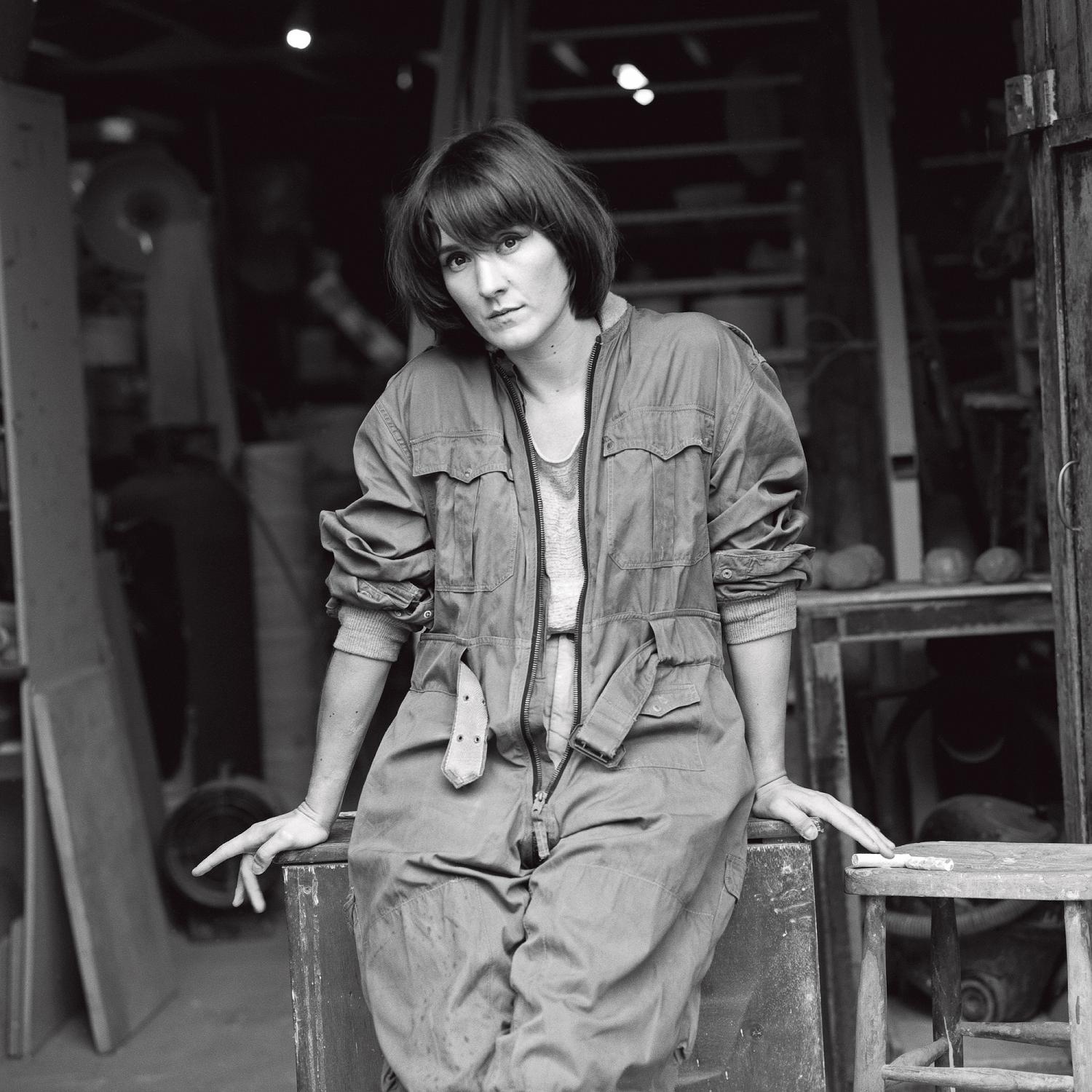 Cate Le Bon (real name Cate Timothy) grew up in the nurturing arms of the noughties Welsh indie music scene, under the wing of its acknowledged godfather, Gruff Rhys. But now she's moved to Los Angeles, on an American visa that describes her as "an alien with extraordinary abilities". Clearly, the immigration department has listened to the three albums she's made, on which her electrifying vocals wrap around her peculiar bilingual lyrics in equally unlikely musical arrangements. Cate, 30, doesn't just believe in the gift of music, though: she also presented a ceramic mug of her own making to everyone who pre-ordered her latest record, Mug Museum.
Eleanor: You're a desperately difficult woman to track down, Cate.
Cate: I know. I infuriate people. But just because you receive an email doesn't mean you have to respond straightaway, at least I don't think so. Since I moved to LA at the start of last year, I've been training myself to not check my emails as soon as I wake up. With the time difference, there are usually 10 or 15 of them from back home, and it's a shit way to start the day. So now, I make myself have a coffee, sit outside in any patch of sunlight I can find in my garden, and then choose when to look at them, rather than it being this automatic reflex as soon as I open my eyes.
E: That must require some self-control, especially when everyone has five or so different social media outlets to check.
C: Oh, I'd happily get rid of Twitter and Instagram, but the record companies insist on them. I'm always in trouble with my US label for not tweeting or Instagramming enough. I'm supposed to let my followers know about my gigs by constantly updating the info, but if they're following me on Twitter in the first place, I imagine they'll be aware of all that already. To me it's really infantile, and it's not my job!
E: It's a similar situation for journalists; you're pretty much expected to have a public persona so that theoretically, it will bring you work. But it can get so shrill and transparent: so many people pitching their angles via social media.
C: I think it's expected of everyone now to a degree, and I suppose it can make you feel validated when people reply to you. But that experience can't replace a face-to-face conversation. I have an artist friend who's never had a mobile phone.
E: What, never? Are they 95 years old?
C: No! He just has an email address, and that, to me, is incredible. I was doing stuff with Manic Street Preachers last year, and it turned out that James Dean Bradfield has never had an email address, just a crap old Nokia phone. He asked me a while ago when my record was coming out, and I said I'd send him a link. He looked horrified and said, "Nah, I'll just go out and buy it, Cate." How brilliant is that? That's just not his world, and people have to respect it because he won't budge. I'm so jealous of that.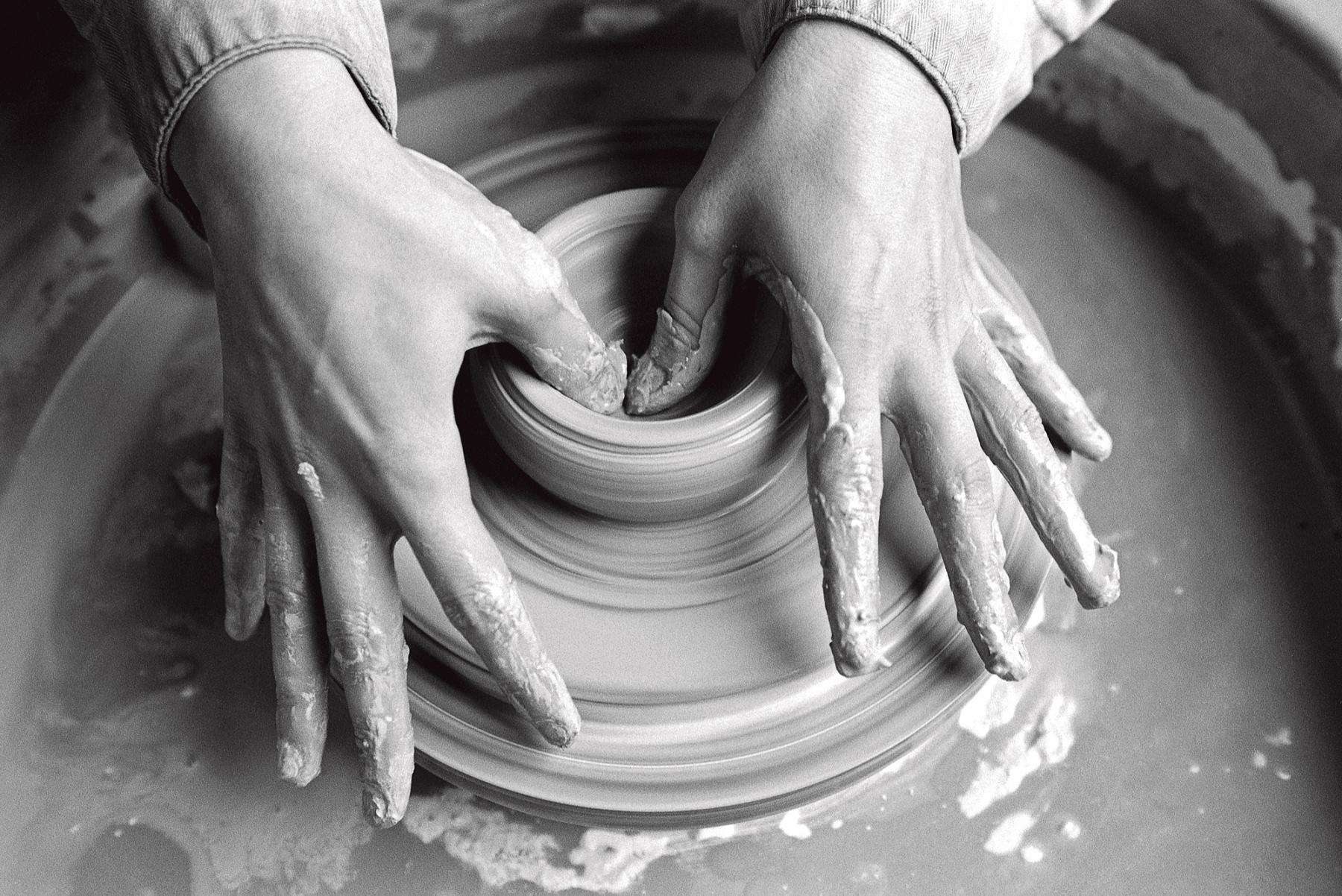 E: Well, it's a good thing for you that people are going out and buying your records. I gather that everyone who pre-ordered Mug Museum last autumn got a hand-thrown mug of your making.
C: Ha! Yeah. I enrolled on a six-week course at Ball Clay Studio in LA after the record was finished. I was still a bag of nerves from recording, and I often found myself just laughing hysterically, sat in front of all these balls of clay. Plus the guy that ran the place could hardly understand a word I said because of my accent, so we had to get by on smiles. It took me almost the full six weeks to be able to make a mug to a decent standard. Initially they were going to be gifts for everyone that had worked on the album, but I grew so fond of making them that I decided to create them for pre-orders, and the guy at the studio let me pop in whenever I liked to finish them. He ended up writing me a song about a girl who made 10,000 mugs.
E: Ceramics have actually become quite sociable in London. I guess doing pottery classes is a way for people to get together and relax.
C: Well, it's served lots of purposes for me. I'd been looking for a hobby outside music for quite a while, something to help me switch off, I suppose. I find it hard to escape music when practically all my best friends are musicians, including my partner, Huw. I suffer from awful anxiety, and with the move, trying to find a flat and making the album, I got into this dreadful loop of having panic attacks. So I really benefit from something cognitive to transport me away from all that, instead of having to take something to calm down. It's wonderful to be so engrossed in something. It's incredibly important to be alone sometimes.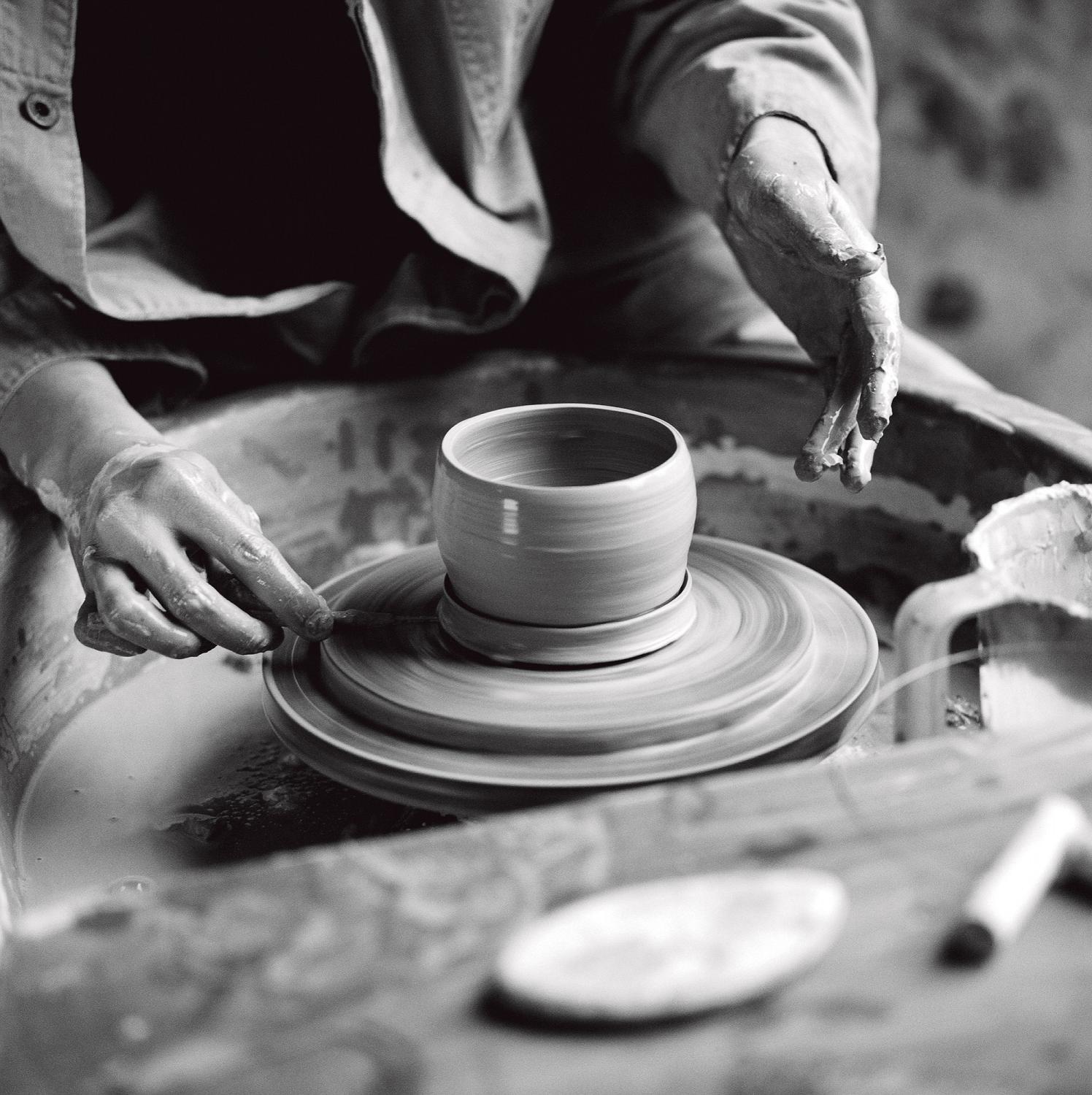 E: How do you cope with constantly being on tour?
C: I'm lucky that those bandmates I work and travel with have been around me forever and we've fostered really perceptive, loving relationships. If you're around someone who's anxious, it's important to recognise their triggers, and it takes a huge amount of time to develop that awareness. So when I'm feeling panicky, they're all really good at saying, "It's OK, Cate, it's no big deal!" Besides, I've reached a point in my life where I want to try to ignore the stress and not let it beat me, because if I succumb, I'll just start worrying about that! Touring has peaks and troughs, definitely.
E: Are there cities you particularly look forward to performing in?
C: Atlanta has always been great, for some reason. I played there when I toured with St. Vincent in 2011, without people really knowing who they were seeing on stage. But the crowd listened intently. It really felt like everyone wanted to be there.
E: What's it like playing in Wales, now you no longer live there?
C: We haven't played Cardiff in a while, but we did a show in Cardigan, near the coast in west Wales, where I'm from, which was lovely and daunting at the same time. It's always strange singing to a crowd where you know the majority of people.
E: Since you sing both in English and in Welsh, your enunciation makes the words sound especially intriguing.
C: Usually, it's the sounds of the words that attract me first, before the imagery in the lyrics is fully formed. Often, I write a song and just mumble over the top as I go, before returning to construct proper lyrics.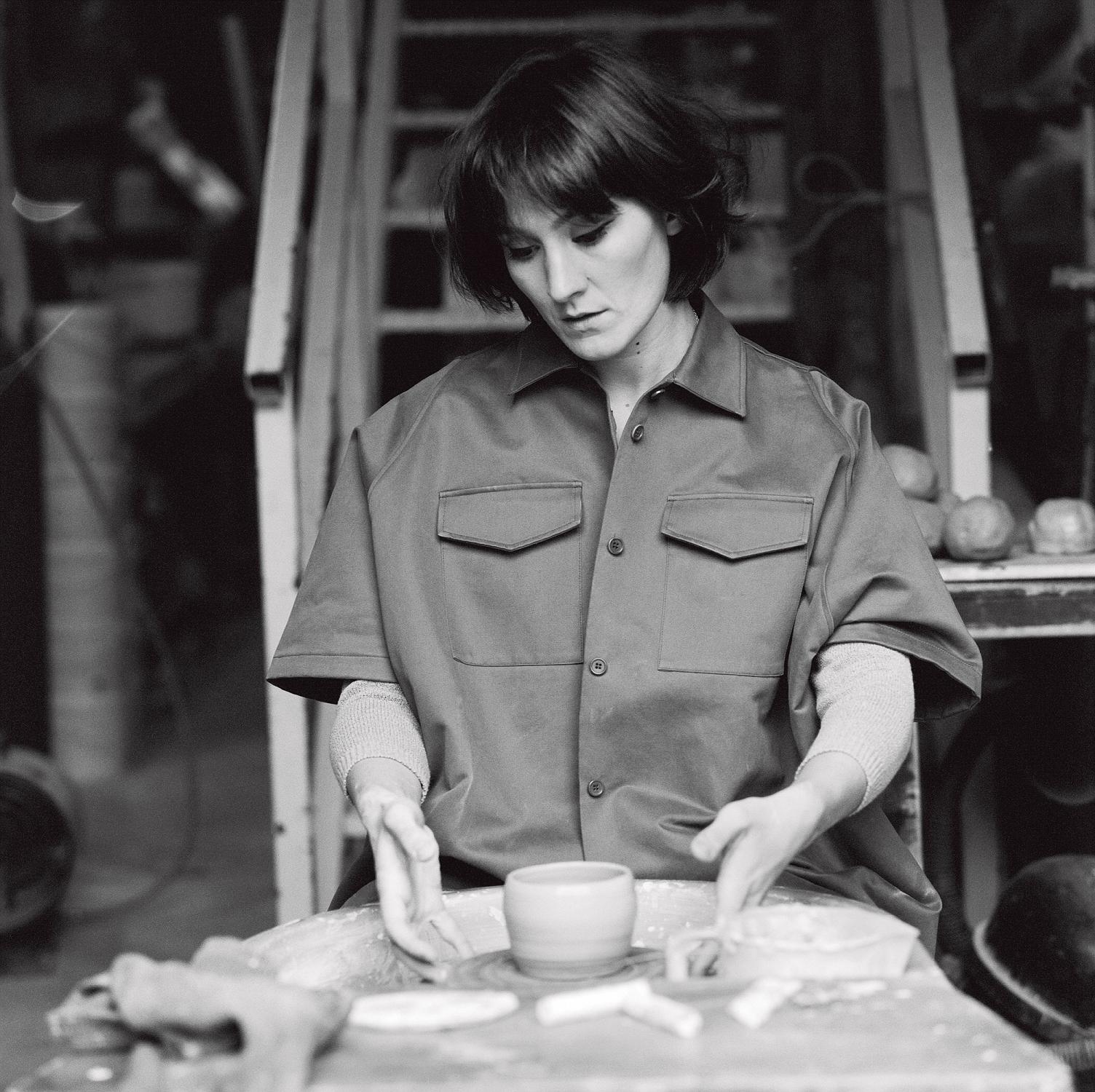 E: One of the most striking lines on the new album for me is – I think – "trickle down my spine like hunks of honeycomb." Is that right? On the track "House of Horror"?
C: It's "trickle down my skeleton like hunks of honeycomb." Yeah, I guess that does sound a bit weird. It's nice to hear what stands out, because I'm so paranoid about my lyrics. I only write them the night before I go into the studio. I'm inevitably still up at 7am, trying to get them down. I mean, I know roughly what the songs are about, and I have the odd word floating around, but it just seems like that's the way my brain wants to work. It's a bit like leaving all your homework until the night before it's due. When I was working on this album we were subletting a place from an artist who had an enormous whiteboard. I just stood in front of it the night before recording, with about five songs' worth of lyrics all over it. Delirium must, on some level, bring the best out of me.
E: Where does that floating vocabulary come from? Do you read a lot?
C: Hmm. I've had phases of reading lots of the American writer Richard Brautigan, but there's no way of measuring how much you absorb. When I was writing the album, I was reading Leonard Cohen's novel Beautiful Losers, which is so intense! It's like a stream of consciousness which, every time you come back to it, becomes more penetrable, which in turn makes the images – all the sex, mysticism and politics – more unsettling.
E: The imagery on Mug Museum seems pretty personal too – being split like timber and beaten like egg yolks.
C: I can be quite guarded in my personal life, so I suppose using strong imagery in the songs is a way of saying things that I can't in person. The album was inspired by the loss of my maternal grandmother, but it's not a record about grief. I just had this moment after she died, which was the closest I've ever gotten to seeing a meaning of life. I know that sounds a bit, well, you know, but I really discovered my part in this female line that runs through my family, as if it was my purpose to somehow pick up the baton and carry it on. It never felt as if my granny left, really, since she's trickled into all of us. And it's made me think about how my nieces see me. I guess I've become to them what my Auntie Rita was to me. Although I've been reflecting on death, I don't think it makes the album morbid. It's very feminine. It's about moving forward.