Powders
A collaboration with Chanel
In a beautiful 10-page portfolio photographed by Karim Sadli, The Gentlewoman collaborated with Chanel Beauty on the occasion of the launch of their new Les Beiges make-up collection.
Powders
When the eye is no longer seduced by colour, it's texture, tone and contrast that take centre stage. What better way to showcase the complexion than in black and white? Chanel's creative director of make-up, Peter Philips, presents the case for face powder using just one universal product, Les Beiges – a new-generation compact powder – and the transcendent beauty of the model Malgosia Bela.
Photography by Karim Sadli
Styling by Hannes Hetta
Text by Anna-Marie Solowij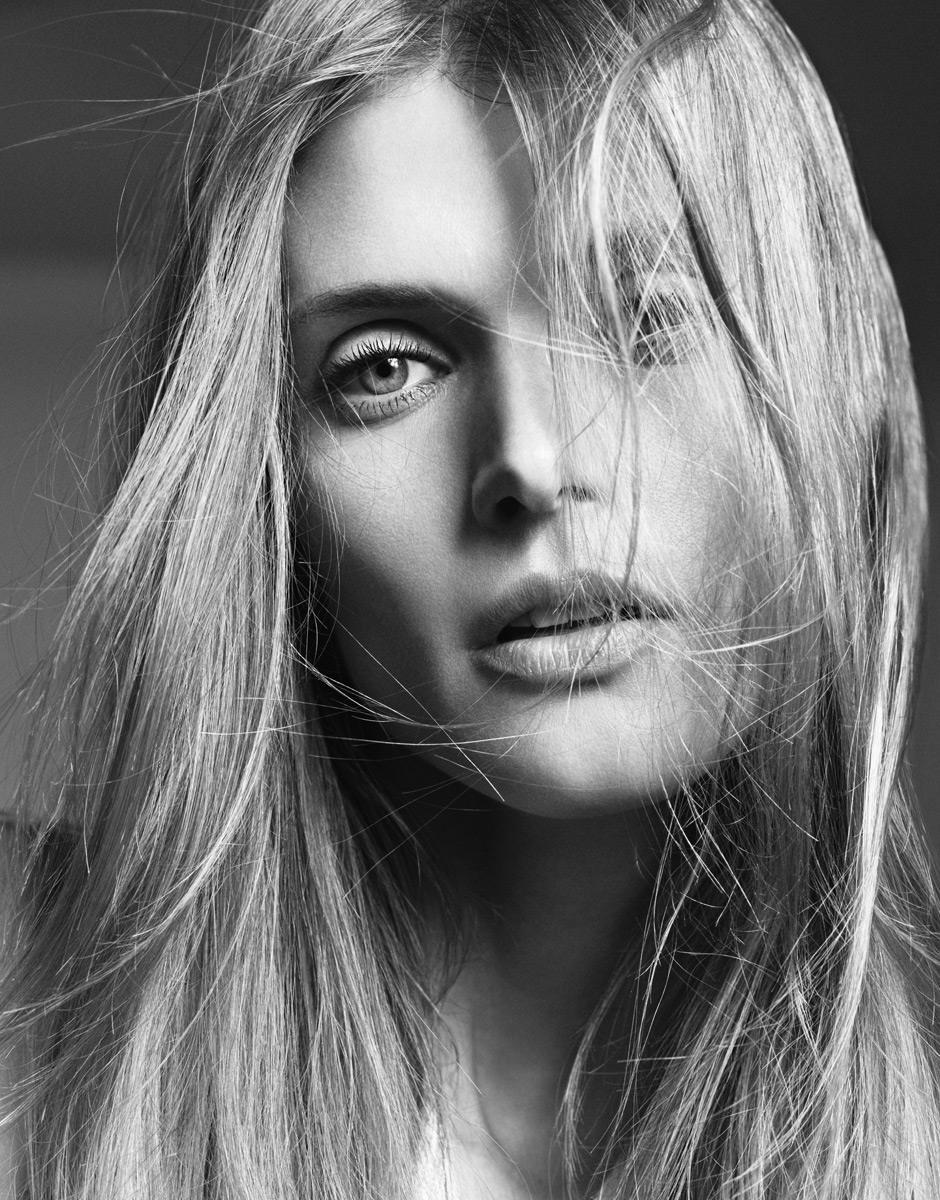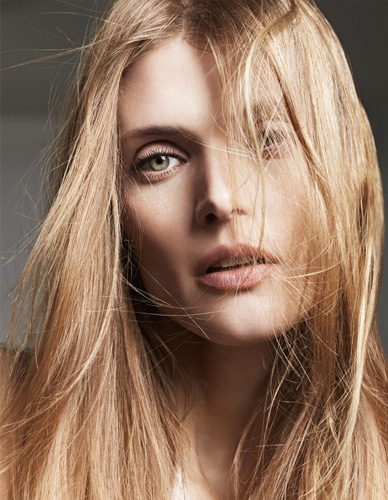 Natural
After the overly perfected and unnatural make-up statements of recent times, a pared-back look seems so refreshing and feminine. Here, and in all pictures, Malgosia wears Chanel Les Beiges Healthy Glow Sheer Powder SPF15 No. 20. "A glossy, dewy complexion seems outmoded now," says Philips. Sheer powder in the correct shade, buffed over the skin, can still give that healthy glow of colour. As the modern alternative to cloaking the skin with cream or liquid, powder is unifying and ultimately flattering, highlighting the contours of the bone structure.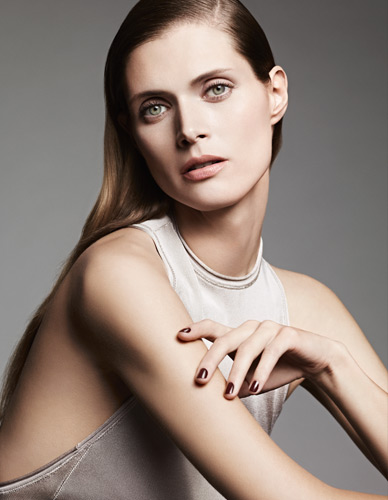 Lustre
Make-up artists generally spend 70 per cent of their time creating a perfect complexion to prepare a model for a beauty shot and the remaining time detailing the stylistic flourishes that define the look. "When you ignore the conventions of traditional make-up – foundation, concealer, blusher, highlighter, et cetera – you become liberated," says Philips. "Imagine if face powder was the only thing you used." The lustre of a balm-glazed lip or the high gloss of a painted nail suddenly gains dramatic emphasis. The beige silk sleeveless top is by CÉLINE.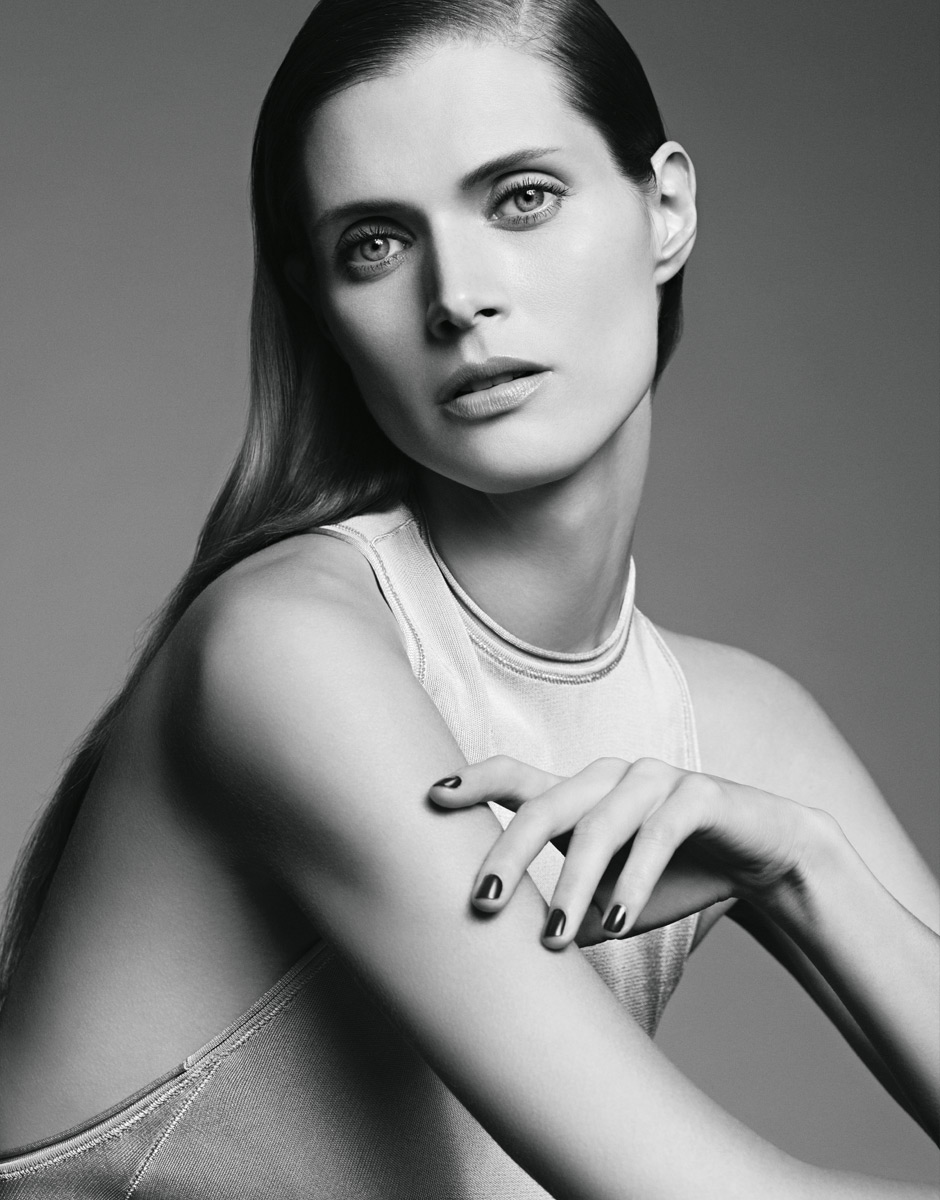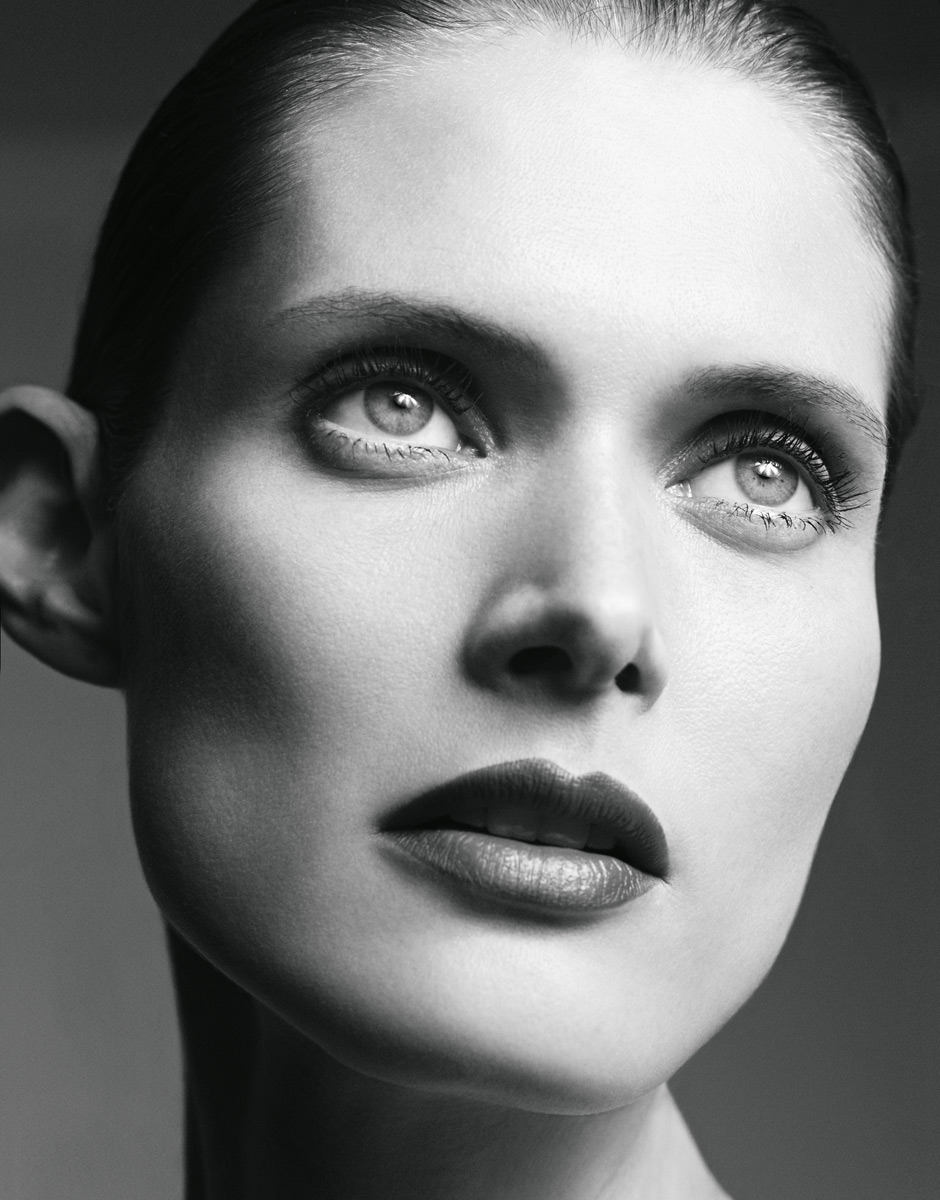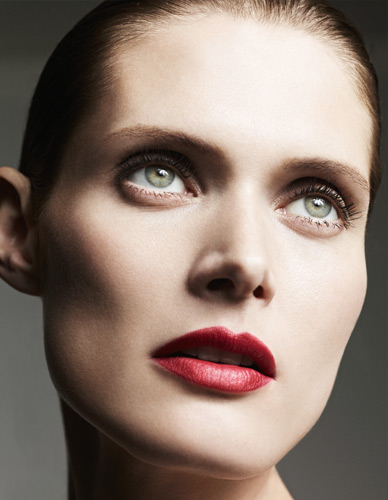 Lip
For powder's perfect ally, look no further than lipstick to upgrade everyday make-up to an event-worthy look. Lipstick is back, increasingly enjoyed by a generation of women who never previously wore it alongside those who have rediscovered its complexion-freshening, mood-lifting properties. The young generation is unlikely to be familiar with face powder as a one-stop solution: one quick swoosh to complexion perfection. No demarcation lines, no blending, no blotting.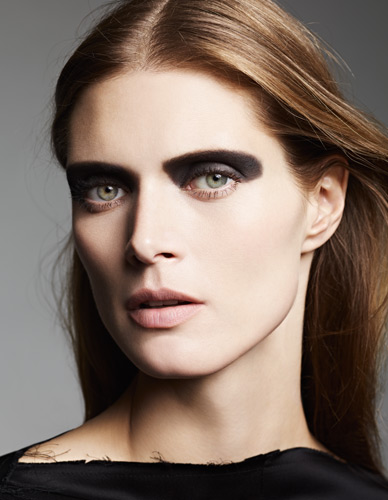 Eye
The only departure from the initial natural face is that halo of black shadow over the eyes. It makes a confident statement without looking try-hard or self-consciously edgy. When natural is the starting point, everything else slips into place in a believable way. "Once you have this kind of base, any look works," attests Philips. "Even something tough to wear, such as black eye shadow. It becomes a convincing look rather than a disguise." The black viscose double-satin tunic is by CÉLINE.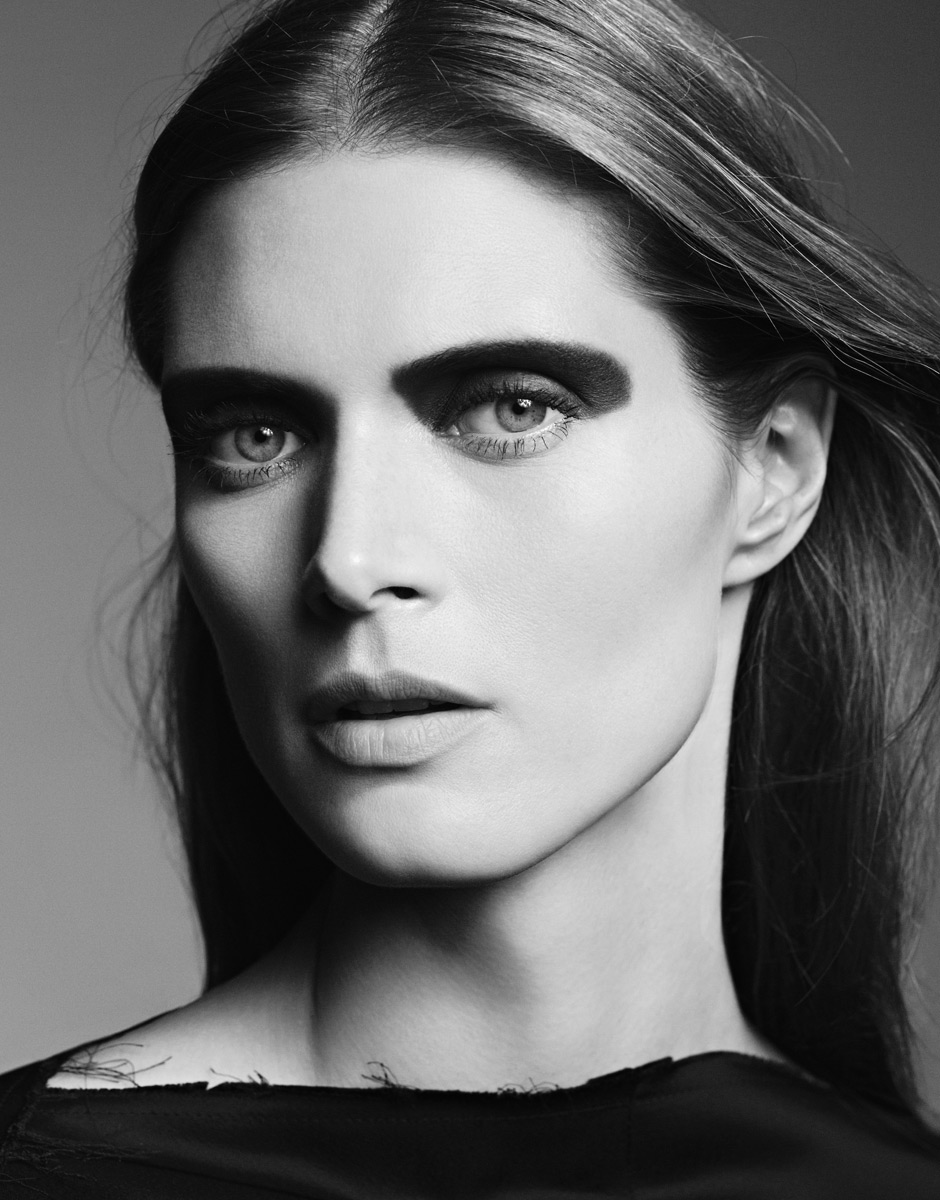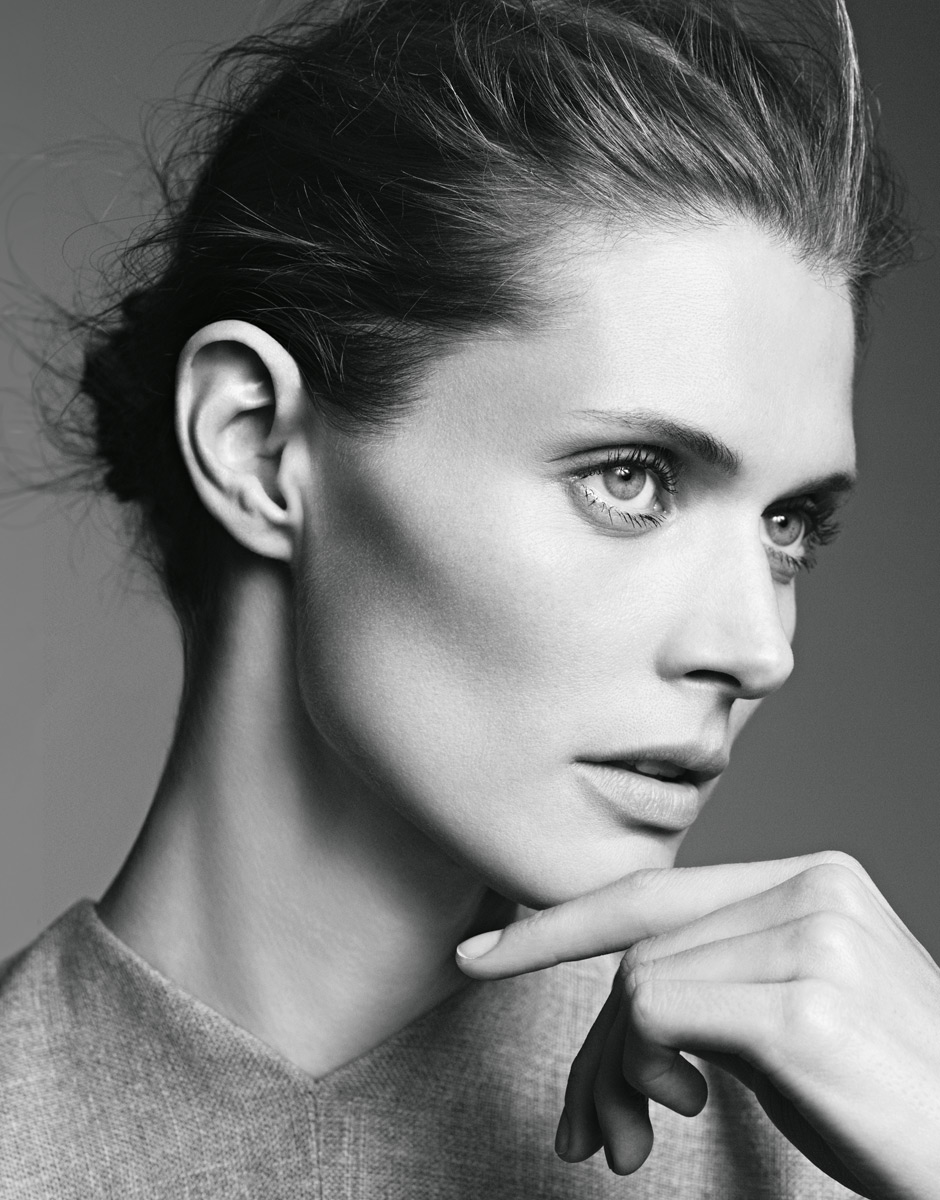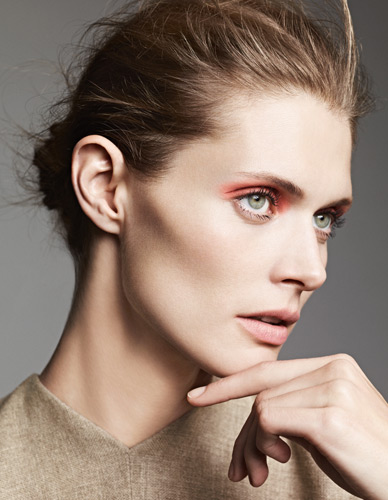 Colour
Some clever shadow play turns a make-up brush into a sculpting tool, carving out cheekbones, adding immediate depth to eye contours and, into the bargain, making sense of this spring's trend for pink-toned eye shadows. While the coral shade automatically brightens the iris, the skin-toned hue, swept right up to the brow bone, unites complexion and brow colour too. For complete colour payoff, it doesn't get any better. The natural linen canvas top is by CÉLINE.
Powders
Photography by Karim Sadli
Styling by Hannes Hetta
Text by Anna-Marie Solowij
Hair: Damien Boissinot at Jed Root
Make-up: Peter Philips
Manicure: Errandonea
Photographic assistance: Ian Bauman, Laurent Chouard
Styling assistance: Anna Pesonen
Hair assistance: Yoshiko
Digital operation: Edouard Malfettes at DigiArt