The Calling
The Dutch photographer Viviane Sassen, 46, believes in just getting on with it – photography, she says, is not a vocation one improves at by doing less. A new exhibition at the Hepworth Wakefield in West Yorkshire offers a thrilling overview of two decades of her progress in this. Viviane's work is acclaimed for its surrealist beauty and beguiling abstraction, and has appeared everywhere from the 2013 Venice Biennale to Bottega Veneta advertising campaigns – so pay attention. When not out in the field, Viviane edits while sitting on an original Gispen 409 Easy Chair in her studio located just off Prinsengracht in central Amsterdam. The exact spot where she answered The Calling, in fact.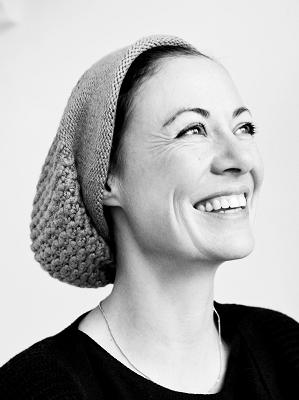 Viviane Sassen
---
Richard: What has it been like for you, looking back on your earlier work for this exhibition?
Viviane: It wasn't that strange because I often refer back to my archives. Of course, there are things in there that I don't really like as much as I did before!

R: And what do you find that you like enough to revisit?
V: I still have the same aesthetic sense I did in the early days: the graphic and sculptural qualities of my photography persist. But I don't shy away from experimenting. I'm not a conceptual artist or an intellectual thinker; my work evolves through trial and error. When I see young photographers or students struggling with their work it's often because they're overthinking things, instead of just doing and making. You actually have to pick up that camera and take pictures. Better to go out there and make really bad images than none at all. A friend of mine has an expression, "The dog who is walking, he will find the bones."

R: What was your first encounter with a camera?
V: When I was younger I used to take pictures of my friends with my father's camera, a Pentax. I'd dress them up, you know, the silly things you do as a teenager. Then when I was at the Academy of Art and Design in Arnhem, I was a model for the designers Viktor & Rolf's graduate collection and then a fit model for their early collections. I walked in their shows, appeared in their campaigns and films. It was after working as a model for a while with several other photographers that I became seriously interested in photography as a career.
R: Having worked as a model must give you a rare perspective as a photographer: did you enjoy it?
V: Sometimes. I enjoyed the shows, because of the adrenaline and the theatre, but photography sessions I found difficult. I think I was too self-conscious and the relationship between photographer and model, that whole male gaze thing just irritated me. So I'm well aware of how models might feel: if they're uncomfortable, tired, stressed, bothered by a particular situation. And I'm always mindful of their feelings.

R: Who or what has had the biggest influence on you?
V: At art school I wanted to learn, to soak up as much as I could. I mean, this was pre-internet, so you actually had to go out and look for this stuff. There was one bookshop in Amsterdam that stocked interesting magazines like i-D, The Face and Self Service or little underground fanzines – that's how I learned about photographers like Nan Goldin and Araki. I was never really into the older generation of photographers like Penn or Avedon.

R: What was your first assignment?
V: Oh dear, I did a lot of wedding shoots!
R: Wedding photography is a skill of its own.

V: It's good to have a fallback, right? I just did anything I could get my hands on, any little job at all. Another was photographing an insurance company's office buildings all over Holland. I'd travel to all these cities on my folding bicycle with a map and my camera and shoot these horrible offices. How boring! But I thought at the time it was better to do any photography jobs, than to work as a waitress or whatever.
R: Is money important to you?
V: It has never been my motivation. But, in general, it does allow you more freedom. And I want to have as much freedom as I can. Commercial work for fashion brands like Miu Miu or Bottega Veneta allows me to finance my art, without having to depend solely on the art world.

R: What would you say has been your greatest achievement?
V: Winning the Prix de Rome – an art prize in Holland in 2007 – was very special. As was the publication of my first book Flamboya in 2008, especially as I used to make my own little books and magazines myself, by hand. It might sound corny, but when students come up to me and tell me how much my work has inspired them – that's a great feeling. I remember exactly how it felt being a young photographer and in awe of someone like Nan Goldin. To have someone feel that way about me is really nice.


---
July 2018. Interview by Richard O'Mahony. Portrait by Hanneke van Leeuwen, courtesy of Viviane Sassen.