The Calling
Nimko Ali is on a mission to end female genital mutilation by 2030 and so far 2019 has been a milestone year. February saw Daughters of Eve, the organisation Nimko co-founded with Leyla Hussein, successfully lobby the UK government for FGM support services in secondary schools, ensuring that pupils know the practice is illegal, and in June, the 35-year-old activist was awarded an OBE for her work. There's no resting on laurels, though, for the irrepressible British-Somali, whose newest book has women "from east London to Ethiopia" discussing periods, pleasure and menopause – what else would you expect from the self-proclaimed "Chief Fanny Defender"?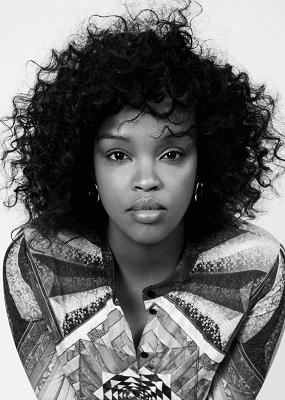 Nimko Ali
---
Lucy: How does a typical working day start for you?

Nimko: There's no such thing for me! But I always wake up early, around 6am, so I can catch up on emails and speak to people in different time zones. I don't have an office, so I work everywhere, from my bed, first thing in the morning, to the coffee shop near my flat in Soho. I could be in meetings all over town, with reps from a government agency in Whitehall or my publisher on the Strand. My working day stops when I fall asleep.
L: You must be glued to Citymapper.
N: I couldn't live without my smartphone. I know that sounds lame, but I'm always writing notes on it, recording interviews, taking screenshots of interesting reports on social media so I don't lose them in the feed. I'm conscious of needing space from my phone too, though; when I'm with friends, or having a conversation, I put it down.
L: You have quite an international set of women in your book – how did you conduct the interviews?
N: They were done face-to-face, which was made possible by the travelling I do for my activism work. It was crucial to reassure those women they could speak openly about their experiences. From my own as an FGM survivor, sometimes that sensitivity is seriously lacking – people can be voyeuristic.
L: Even so, you wrote a book about the vagina.
N: My editor wanted a book about FGM, but that was just something that happened to me – it doesn't define me as a woman. I wanted to write about the things that connect women. I've had a first period, I've had an orgasm, thankfully, perhaps I'll get pregnant one day, and then later, experience the menopause. We all share these "firsts" and I wanted to talk about that. We've had The Vagina Monologues – it's time for the Vagina Dialogues!
L: How do you follow that?
N: I'm already thinking about another book, a collection of essays about FGM, written from different perspectives, from cutters to heads of government, discussing how it's affected their lives. I'd also quite like to do a children's book on race and identity in the UK.
L: How did you become a leader?
N: I would never say I was a leader or a role model – I've a funny relationship with that term, in particular. I'm aware that I'm the type of woman that Somali parents don't want their daughters to become.
L: In what sense?
N: As in, "Look what happens when we give girls too much freedom!" But it makes me happy when I see young Somali women living their lives and getting to make choices that I didn't have, growing up.
L: Who or what has had the biggest influence on you?
N: My grandfather, Hij Abdi Jama, for sure. He was one of the main funders of the Somaliland National Movement in the 1980s and 1990s and essentially one of the founding members of the republic of Somaliland, the country I was born in. He showed me how you can use your power and privilege to change people's lives for the better.

L: What would you like your legacy to be?
N: I'll have achieved my goal when my eight-year-old niece and her friends grow up to be empowered teenagers, shocked that we ever had to fight so hard to end something like female genital mutilation.


---
July 2019. Interview by Lucy Milligan. Portrait by Sandra Freij, courtesy of Penguin Random House.