The Calling
Cat Power is a rare musical gem. Not only does the multi-instrumentalist also known as Chan Marshall write, perform and produce all her records, she also called the shots as her own manager throughout her 20-year musical career. It's a work arrangement that's allowed Chan to create a rich and intriguing body of work on her terms, but it hasn't been without its challenges. With the release of her 10th album, Chan is plotting a new, fearless path forward.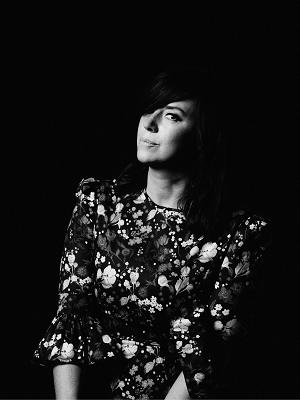 Cat Power
---
Richard: Do you enjoy releasing a new record?
Chan: What I like most is that it proves that I did it, that I've created something, and it's no longer some abstract thing in my head or played on the guitar at home. I'm particularly happy that this record is finally out though, because there was about a year where I didn't know what I was going to be doing anymore. I wasn't sure whether I was going to continue as a musician or say, "Fuck all this shit!" So I didn't entirely expect to be doing all of this again, but I'm happy to be here.

R: I'd read that you had some difficulty with your previous record company, Matador.
C: Well, this is my first record for Domino since signing with them in February. It was completed a year earlier, but when I handed it in to Matador, they said it wasn't good enough – they wanted a "hit record". I knew in my heart they didn't respect me as an artist anymore.
R: What do you do in that situation – send in your manager, all guns blazing?
C: I've never had a manager. It's always been me taking care of business. I've relied on gut instinct since I was a child. But I did have a trusted friend, who's been in the music industry since the '70s, act as my manager through the whole Matador debacle and he has since become my first one! I was just on the phone to him, trying organise my life.
R: So now you've someone to take some of the pressure off, which other aspects are you happy to let go of?
C: Fear. Not just in my work, but in life in general.
R: Which parts of your work do you feel are important to hang on to?
C: I have a huge appetite for learning and change so I hope to continue with the same curiosity and heart I had when I first started out. Even though I wrote some depressing shit when I was younger!
R: You mentioned that you questioned continuing in music, if you hadn't become a singer-songwriter, what would you have liked to have done?
C: As a kid, I wanted to be a comedian. I loved Gene Wilder, Eddie Murphy, Carol Burnett, Lucille Ball – they cracked me up and shattered any fear or anxiety I had. So I wanted to make people laugh. Then, I wanted to be the first female classical music conductor – never even having listened to classical music! But any time I saw it on TV, it was always a male musician and I'd think, Why isn't there a woman with the baton? I want to wear a cool tailcoat like that. But realistically, I'd probably be a writer. I'd write three books for certain.
R: You still could.

C: Yeah. I'd like to publish three to five books and then create 120 works of art.
R: Those are quite specific numbers?
C: Well, I love clay, printmaking, carving, painting, then different types of painting – acrylics, watercolour – photography… So I figure 120 gives me enough scope to have a chance to make a lot of the different forms I love.

R: What do you think had the biggest influence on you growing up?

C: Where to start! I mean, my head was exploding with music because of the peripatetic life I had as a kid. I was raised by my grandmother and in her home it was Johnny Cash, Hank Williams. Then when I met my mum I went to live with the funk band Mother's Finest, which was a disco galaxy far, far away; my step dad introduced me to The Stones, Love, Arthur Lee. But I think out of all the music I was exposed to my style is most informed by Bob Dylan, Billie Holiday, Grandmaster Flash's video for 'The Message' and Aretha Franklin, especially that 1964 performance of 'Amazing Grace' . Being raised in the Bible Belt of the USA among a bunch of freaks, I'd never heard someone sing about God like that.

R: Amen! What would you say has been your biggest achievement?

C: Hmm… I could say, "Oh, having my son", but making love with someone and getting pregnant isn't an achievement, you know what I mean? I think my biggest achievement is trying to forgive. And hoping to raise my son right. Yes, trying and hoping are my achievements.


---
October 2018. Interview by Richard O'Mahony. Portrait by Eliot Lee Hazel, courtesy of Domino Records.