The Calling
Reports of the demise of the American Dream have been greatly exaggerated – just ask Angela Dimayuga. The 34-year-old Californian had her sights set on a bustling career in hospitality from the get-go, but never did she imagine she would go on to redefine what it means to be a chef through her political activism. This daughter of first-generation Filipino parents is the creative director of food and culture for the achingly cool international hotel group The Standard, whose newest and seventh outpost opened in London's King's Cross. It is a role that sees Angela's culinary influence and social ideas extend far beyond the dining room.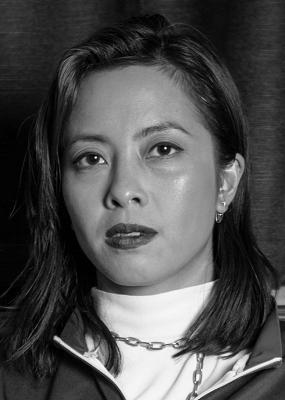 Angela Dimayuga
---
Richard: You've quite an evolved job-title. When you're asked, what do you say you do for a living?

Angela: I always tell people I'm a chef. Then they usually ask, Where?, and that's when it gets a little more complicated. I'm the creative director for food and culture at the Standard Hotel group and that role does use my culinary background, but it's more a case of relating that expertise to the wider community around the hotels.
R: So, you're no longer working in the kitchen then?
A: I get to cook now and again, but it's usually for larger events – arts festivals or community-based groups. I do a lot of civil rights advocacy in the US through cooking, with groups like the American Civil Liberties Union, a non-profit organisation that defends the individual rights guaranteed under the US Constitution. The Standard does a series of fundraising dinners with them, which we started in Miami in 2017. Then, most of my community outreach is through nightlife, clubs and parties – they've always been a safe place for people to congregate and meet.
R: Disco unites!

A: It sure does. I throw a monthly party in New York called Gush – it's for lesbian, queer and transgender, mostly people of colour, and for each one we come up with a new topical theme. Over the summer we had a Women's World Cup-themed party – we called it World Diva Cup! You know what a diva cup is?
R: I'm familiar with the expression – we ran a feature on period poverty in Issue nº 19 of the magazine.
A: We announce the party just five days in advance so that it isn't sitting as an option in people's calendars for three weeks. Once the flyer drops it feels like they have to go because they don't know when the next party will be happening.
R: Does that work in a place like New York, where everyone seems to plan everything to the hilt?
A: Surprisingly, yes. It helps to keep things exciting in a city where people have become overwhelmed by options.
R: How do you organise your day?

A: I've got into starting the day by playing different songs as a sort of morning anthem. Right now, it's "What You Won't Do For Love" by Bobby Caldwell, followed by Robbie Dupree's "Steal Away" – I highly recommend you listen to them back to back. I used to be a big coffee drinker, but I was in Hawaii last January and something about the air there broke that dependency – I just don't feel like I need coffee to wake up anymore. Then I'm usually in meetings all day, planning menus, doing tastings with my chefs, modifying recipes.

R: What do you wear to work?
A: Well, today I'm wearing oversized board shorts that I got from the website VFiles, with a one-sleeved polo T-shirt, by this LA-based brand called Perfect Number, and jelly heels that have hearts bobbing around in the liquid inside. I mainly work in an office so I like to have fun with what I wear.

R: What was your first job?
A: It was in high school. I attended a private, all-girls Catholic school in Santa Fe in California. I got a tuition break on the fees because I worked in the library or the cafeteria after school and during my free periods. Santa Fe has a really large Mexican community and the school cafeteria was run by, essentially, an abuela, a Mexican grandmother, who made amazing lunches every day. I had a blast rolling out the burritos with her.

R: Can you tell me about the attitude to work in your family when you were growing up?
A: My family wasn't wealthy so the value of hard work was ingrained in me and my brothers and sisters from the get-go. My parents immigrated from the Philippines to California so that they could have a better life and they made us aware of the significance of that. There are six of us and we all had part-time jobs at the mall or the waterpark. So as soon as I turned 17, I took three jobs, and moved out because the idea of independence felt very liberating.

R: Is money important to you?
A: Yes, it is. As we know, historically most free labour has been the burden of women. Money is a way for people to liberate themselves, so I'm a major advocate of people, especially women from minorities, valuing their work and making sure they get paid.

R: If you weren't a chef, what do you think you would have done?
A: I've wanted to be a chef since I was five years old – there was nothing else.


---

October 2019. Interview by Richard O'Mahony. Portrait courtesy of Angela Dimayuga/Karla Otto.