The Calling
Alison Goldfrapp runs a tight ship. A hands-on approach to her business affairs underpins the flamboyant brand of pop for which the 51-year-old British singer and her musical collaborator Will Gregory, 58, are adored. It's a strategy that's allowed Goldfrapp scale new artistics heights with a heady mix of glam rock, sassy beats and lush symphonies, or whatever else they please – keeping fans enthralled for over two decades. Pay attention, here's how it's done.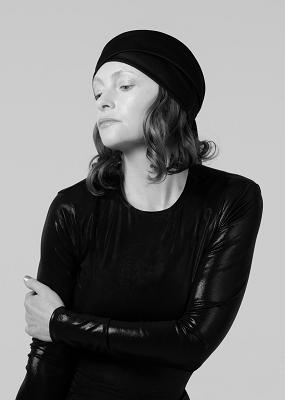 Alison Goldfrapp
---
Richard: Do you enjoy being involved in the business-side of Goldfrapp?

Alison: It's very important that I am; I think every artist should be. The music industry can be crazy and no one really tells you how to navigate it. In the past, there have been people that I shouldn't have entrusted with my business affairs. Since then, Will and I have deliberately kept that side of things modest and controlled.
R: So you're actually quite hands-on?
A: When you're signed to an independent record label it means you have to do a lot of things yourself – it's not like at a big record company where there's a massive organisation around you. The upside to that, though, is that it affords more artistic freedom.

R: Is money important to you?
A: I hate money. But it's important in so far as I need it to fund my work. I'm chuffed that I've managed to be successful in the arts and make money from it, but I try to lead a simple life. I wouldn't say I'm particularly extravagant. I'm a firm believer that we really don't need very much.
R: What was your first job?
A: I moved to London at 17 and worked as a tea lady in a university. I had a trolley with this huge tea urn and went around serving the professors. It was awful. Just awful. It taught me a lot about hierarchy. A Japanese professor invited me to move to Japan with him and be his wife – I was tempted for about five minutes.
R: What was your family's attitude to work?
A: Both my parents worked incredibly hard. My mother was a full-time nurse. She worked all her life and believed in hard graft. As did my father, he served in the Army and then worked in advertising; he was very passionate about nature and art.
R: What has been the greatest influence on you?
A: When I was young I had a thirst to soak up as many musical influences as possible. I've got five brothers and sisters and everyone in my family played an instrument – bass, guitar, drums. My dad would be blasting classical music, and Prince, Black Sabbath, T.Rex were always on somewhere. Then in my early 20s, I lived in Belgium, touring around Europe with the Catherine Massin Dance Company, and I got really into jazz. I thought it was very glamorous: sitting in a cafe in Antwerp, smoking a cigarette, listening to Alice Coltrane.

R: What would you say is your biggest regret?
A: I wish I'd never smoked a cigarette!
R: If you hadn't become a musician, what else would you have done?
A: I'm really fascinated by nature and the Earth so I sometimes fantasise about being a geologist. But I do what I do – I can't help it.

R: What would you say to your teenage self now?

A: Be more confident! I was so fucking shy. I still am. I sometimes think I'm the crappiest pop star ever. When it comes to standing in front of people and talking, I can feel very self-conscious and awkward. Fear can stop you from doing things, but at the same time it can also propel you to do things you wouldn't ordinarily do. It's a strange contradiction.


---
January 2018. Interview by Richard O'Mahony. Portrait by Alison Goldfrapp.