The Reader
The road to becoming an international super-stylist is a hard slog not for the faint-of-heart — just ask Karen Langley. Starting out as an intern at
Dazed & Confused
in 1999, Karen, 36, is now the publication's senior contributing fashion editor, as well as the incumbent of several of fashion's most covetable consultancies, including the creative directorship of Beyoncé's Ivy Park activewear. But staying at the top of the fashion pile is just as tough so the savvy ones are diversifying their portfolios, both creative and commercial. Here, Karen, a reader of The Gentlewoman since its very first issue (she was even at the
launch party in Paris
) tells Penny Martin about her latest venture, east London's smartest new hangout.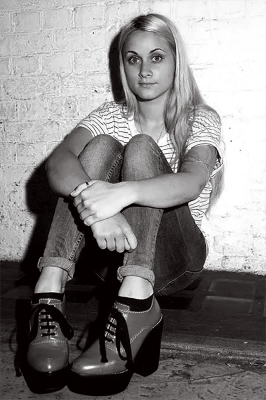 Karen Langley
Penny: Karen, you've opened a restaurant!
Karen: Well, there's a few of us involved, but yes, I now own a restaurant. It was originally a bar called White Lyan — Mr Lyan is the nickname for Ryan Chetiyawardana, one of the other owners, who's an old friend of mine. When we set out to reinvent the space, we divided it into two venues, but we didn't want to completely lose the association with the White Lyan so we called the bar, which is in the basement, Super Lyan, and the restaurant is Cub — as in lion cub. The food and the drink are given equal billing, but it's not a pairing concept. It's quite holistic, and there's an overarching theme of sustainability.
P: I see Doug McMaster of the restaurant Silo is also involved.
K: Yes, he's great. Everything's sourced locally and the menu is often, though not always, vegetarian. All the dishes are prepared right in front of you. We've kept the decor quite simple: whatever's growing seasonally becomes the table decoration. The tables themselves are made out of recycled yogurt pots, the light fixtures from recycled paper pulp. It looks really contemporary and, unless you knew, you wouldn't look at these things and think they were waste byproducts. It's like a beauty product where all the money hasn't been spent on the packaging.
P: Why do I feel you may have had your hand in that?
K: It was important that the restaurant felt light and airy, but still warm. In my work as a stylist I'm not that girl who accessorises something to the hilt just because she can't tick all the boxes of an outfit.
P: The menu is also quite minimal in its description of the food.
K: We didn't want diners to feel alienated by a menu that's too wordy. I'm very sensitive to pretension. Ryan takes a similar approach to drinks, removing all the spectacle and hocus-pocus of cocktail making; it's almost like how a chef approaches food, textured and seasonal. And I quite enjoy food and drink without the smoke and mirrors so it felt very natural to go into business with him.
P: What other things are you investing in?
K: I've just bought a place in Bethnal Green and it's got a shop at the bottom of it. I have no idea what I'm going to do with it, but I would like to do something retail-wise myself in there. I think it's important to have interests and a life away from fashion; it can be so consuming. In order for me to be able to do good work, it's necessary to have some perspective and distance from it.
P: Are you now a nightmare to take to restaurants?
K: Ha! I try to restrain myself, but when I visit Cub I usually send an email with notes and a dozen questions afterwards. Because the menu is seasonal and dependent on what's available locally, I think it requires constant feedback.
P: Do you like cooking?
K: I'm a very keen cook, but it's not something I would slave away on for myself though. I enjoy the social element of cooking and prefer to do it for others.
P: As this is our Reader interview, is there a specific cook book you like to use?
K: I'm not one for following recipes. I can make a really tasty meal in anyone's kitchen using just random ingredients lying around. If someone says, "We'll have to eat out, there's nothing to cook with," I swear, give me some random vegetables and tinned sauces — I'll give you a feast. You can always wing it.