The Detectives
Oral History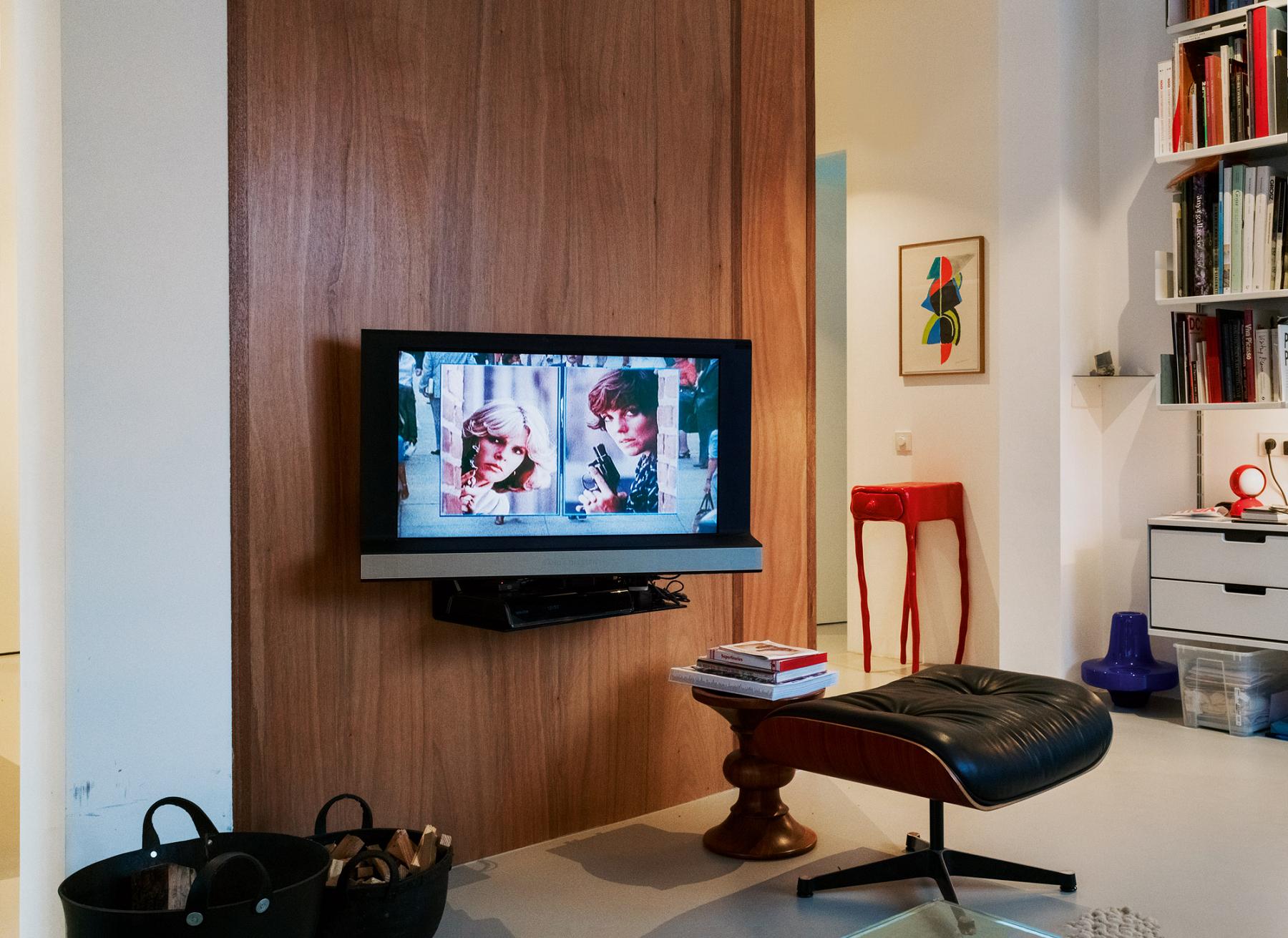 Detectives Christine Cagney and Mary Beth Lacey stormed on to television screens in 1981. It was a police partnership like no other. Smart, tough and funny, they dispatched the stock rich bitches and breathless blondes that proliferated on 1980s television. Cagney & Lacey went from the film Hollywood didn't want to make to become the TV show women had been waiting for. On the 30th anniversary of its final episode, here's how Cagney & Lacey became a worldwide feminist force.
Motive
Barbara Corday, co-creator: The idea for Cagney & Lacey came about in 1974. It was the height of the women's movement in the United States: Roe vs Wade and Title IX were landmark achievements of the era. I was dating Barney Rosenzweig, and as a new feminist, I gave him some literature to read. One of the books was From Reverence to Rape: The Treatment of Women in the Movies by Molly Haskell, the film critic of The Village Voice in New York.
Barney Rosenzweig, executive producer: One of the standout points in the book was that there had never been a buddy movie about two women who were equal. Not where one's more attractive than the other, or one's the leader, the other the sidekick, but two women who were of equal stature. I thought we should do something about that.
Barbara Corday: Barbara Avedon, my writing partner, and I took that seriously. We decided to create the two movie characters as police detective partners. There were women officers in the New York Police Department, but until that time there hadn't been any female partnerships. The police felt that it would be odd — like, if there was no man on the team, who would save them?
Barney Rosenzweig: Orion Pictures Corporation came on board and financed the development of a film script for $30,000. That would be the last time anyone put a speculative dollar into Cagney & Lacey.

Barbara Corday: But we had a difficult time selling the script. Studio executives were asking the same question: who would let two women be partners without a guy on the team? We went to every major studio in Hollywood, not one could imagine making this movie.

Barney Rosenzweig: Then in 1975 Sherry Lansing, who was the head script reader at MGM, pestered Dan Melnick, the head of feature films, to finance the film. He said he'd do it for $1 million if we could get Raquel Welch and Ann-Margret to play the leads.
Barbara Corday: There's no way we'd have been able to make the movie with them in it for $1 million.
Barney Rosenzweig: By 1979, we were getting frustrated. Barbara Corday urged me to make Cagney & Lacey for television before the women's movement passed us by completely.
Barbara Corday: I didn't want the film to be perceived as some sort of fly-by-night project, riding on the coattails of the women's movement. We'd been working on this for six years.
Barney Rosenzweig: In 1980, CBS picked it up as a TV movie, which was truly the last resort. They wanted to cast Loretta Swit as Christine Cagney; she was a major TV star in M*A*S*H. One strong candidate emerged for the role of Mary Beth Lacey: Tyne Daly.

Tyne Daly, Mary Beth Lacey, 1981–88: I'd already done my cop role in 1976 with Clint Eastwood in The Enforcer, but my agent said, "Just read the material." I did and thought, Well, this is different from being partners with Dirty Harry! So I met Barbara Corday and Barbara Avedon and grew very excited about the movie.

Barbara Corday: The script had to be rewritten for television. CBS didn't want as much comedy in it, but they were willing to get behind the concept of two women being partners, which was the most important thing to us.
Barney Rosenzweig: The TV movie was flawed, but it was believable. It scored a 42 in the Nielsen ratings — 42 per cent of the people in America watching TV that night, on 8 October 1981, were watching Cagney & Lacey.
Barbara Corday: CBS asked us to make it into a series. Of course! Loretta Swit was committed to another series of M*A*S*H, so we had to recast Cagney. Meg Foster took her place.
Particulars
Barbara Corday: It had been quite a while since there had been a woman-fronted TV drama. If it wasn't some fantasy or a screwball comedy, a female lead just wasn't bankable. That thinking permeated the industry.
Howard Rosenberg, TV critic, Los Angeles Times, 1978–2003: American television in the 1970s was three networks: ABC, CBS and NBC. And there were no female heads of studio, no female executive story editors and no female directors — these were all men. And largely men of limited education and intellectual credentials.
Lynn Spigel, professor of screen cultures, Northwestern University: By the early 1970s, you have what's known as the return-to-relevance movement. The demographics advertisers were chasing had changed, and the programmes getting the bigger audiences weren't necessarily the ones attracting the younger, urban audiences advertisers increasingly wanted. The New Woman character emerged in response to the attitudes of a younger demographic and the women's movement.
Howard Rosenberg: The Mary Tyler Moore Show comes along on CBS in 1970, balancing femininity with politics — barely. It was more the suggestion of politics, as if to say: "You can imagine these things if you like, and if you don't, you can just think it's funny."
Lynn Spigel: Then in 1974, there was Angie Dickinson in Police Woman on NBC, but that character skirted the edges of being sexy as well. They were trying to have her strong for women and titillating for men.
Barbara Corday: There was nothing on TV that showed you what real women with real jobs and real families facing real problems were doing.
Barney Rosenzweig: Our guiding philosophy was: it's a show about two women who happen to be cops, not two cops who happen to be women.
Barbara Corday: Chris and Mary Beth were our flashlight onto whatever was going on.
Barney Rosenweig: Barbara, the writer Jack Guss and myself were all sat around a table one Saturday in early 1981 deciding how we were going to tell the story — we're not going to do car chases or the usual cop show setups. We're going to do stories of revelation. Everything will be through the eyes of Cagney and Lacey.
Barbara Corday: We weren't a lights-and-sirens show. Each year CBS would ask us to put more of that in.
Barney Rosenzweig: We dealt with the victims, the aftermath; Christine and Mary Beth dealing with each other, with the men in the precinct, the bias, and their vying for better cases.
Howard Rosenberg: The men were reduced to looking at these two women with awe. I wrote about them as "having quizzical looks, like they were UFOs."
Tyne Daly: Barney used to say that in a different world Cagney & Lacey would have been set in a post office, it had so little to do with the police. Most of the 47 minutes was spent talking about women and their feelings — that was the radical bit.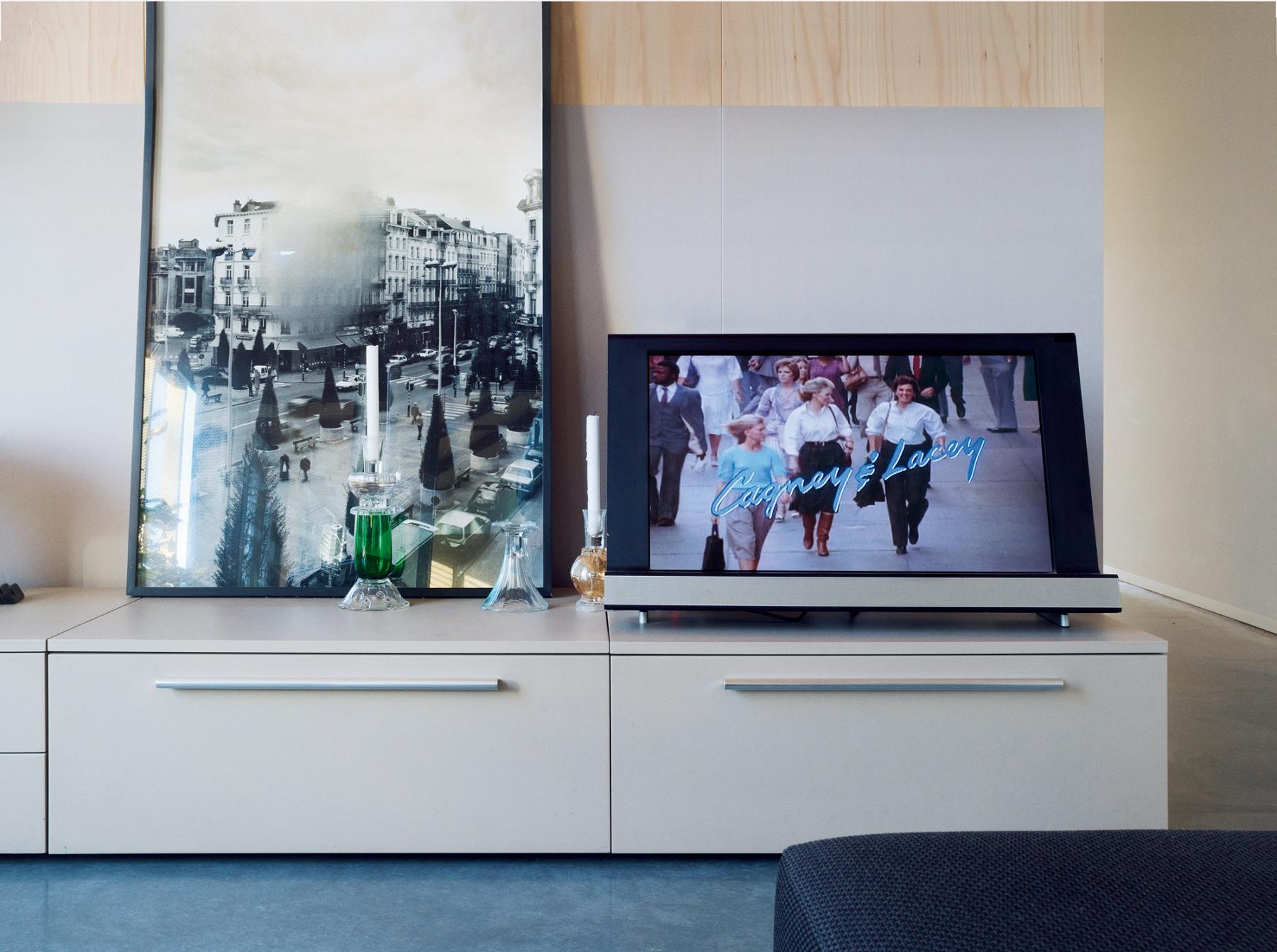 "It's a show about two women who happen to be cops, not two cops who happen to be women."
Probation
Barney Rosenzweig: We made six episodes and debuted on 25 March 1982, but it just wasn't working with Meg — she and Tyne had too many similarities to be the opposites that the characters were meant to be.
Barbara Corday: CBS wasn't happy and, frankly, neither was I. Audiences were asking, "Which one is which again?" And that's the worst thing that can happen.
Barney Rosenzweig: CBS broadcast four episodes before pulling the plug. The other two were shown at a later, 10pm time slot and fared better ratings-wise, but the only way CBS would pick us up for a second season was if we recast Cagney.
Sharon Gless, Christine Cagney, 1982–88: I'd turned down the role of Christine Cagney twice — actors aren't always the best judges of work.
Barbara Corday: We'd first met Sharon in 1979, when Barbara Avedon and I were the story editors on a film called Turnabout. Afterwards, I went straight to Barney and said, "I've found our Cagney!"
Barney Rosenzweig: I saw a screening of Turnabout and wasn't entirely sure Sharon was right.
Barbara Corday: Then Barney and I attended a screening of The Scarlett O'Hara War in 1980. As we were watching, Barney pointed at the actress who was playing Carole Lombard and said "Now, there's Christine Cagney!" It was Sharon Gless.
Sharon Gless: I finally got smart enough to say yes. Tyne was very generous when I came on board. She came over to my house to run the script together with a bottle of champagne — we always loved drinking champagne together. She and I did five script readings before the first table reading with the rest of the cast. We were spot on.
Barney Rosenzweig: When we finally got Sharon and Tyne on screen, it was clear that it was something unique and special.
Barbara Corday: They just took over those parts as though they had done them together from day one.
Barney Rosenzweig: There was some wrangling about billing in the opening titles. It was finally decided they would alternate: Tyne would take top billing on even-numbered episodes, and Sharon on the odd-numbered ones.
Bill Conti, composer: Barney approached me to come up with new theme music for Cagney & Lacey in 1982. His sole directives were: "We follow a comedy in the schedule, and I want to hold that audience," and "The music must not identify it as a cop show."
Barney Rosenzweig: Again, it was about reinforcing this idea that it was about the women. When Bill played it to me on the piano, I was a little concerned — I couldn't imagine what the proper instrumentation would bring to his music. But once I heard it on the scoring stage with the full orchestra, it was thrilling.
Bill Conti: Other cop shows like Hill Street Blues had very cool, laid-back theme music — Cagney & Lacey was a 19-piece orchestra blowing its brains out for one minute 10 seconds! When I play it in concert today, that punchy brass melody — ba-da bam-bam! — instantly raises a smile from audiences. That's the most you can hope for from any theme tune.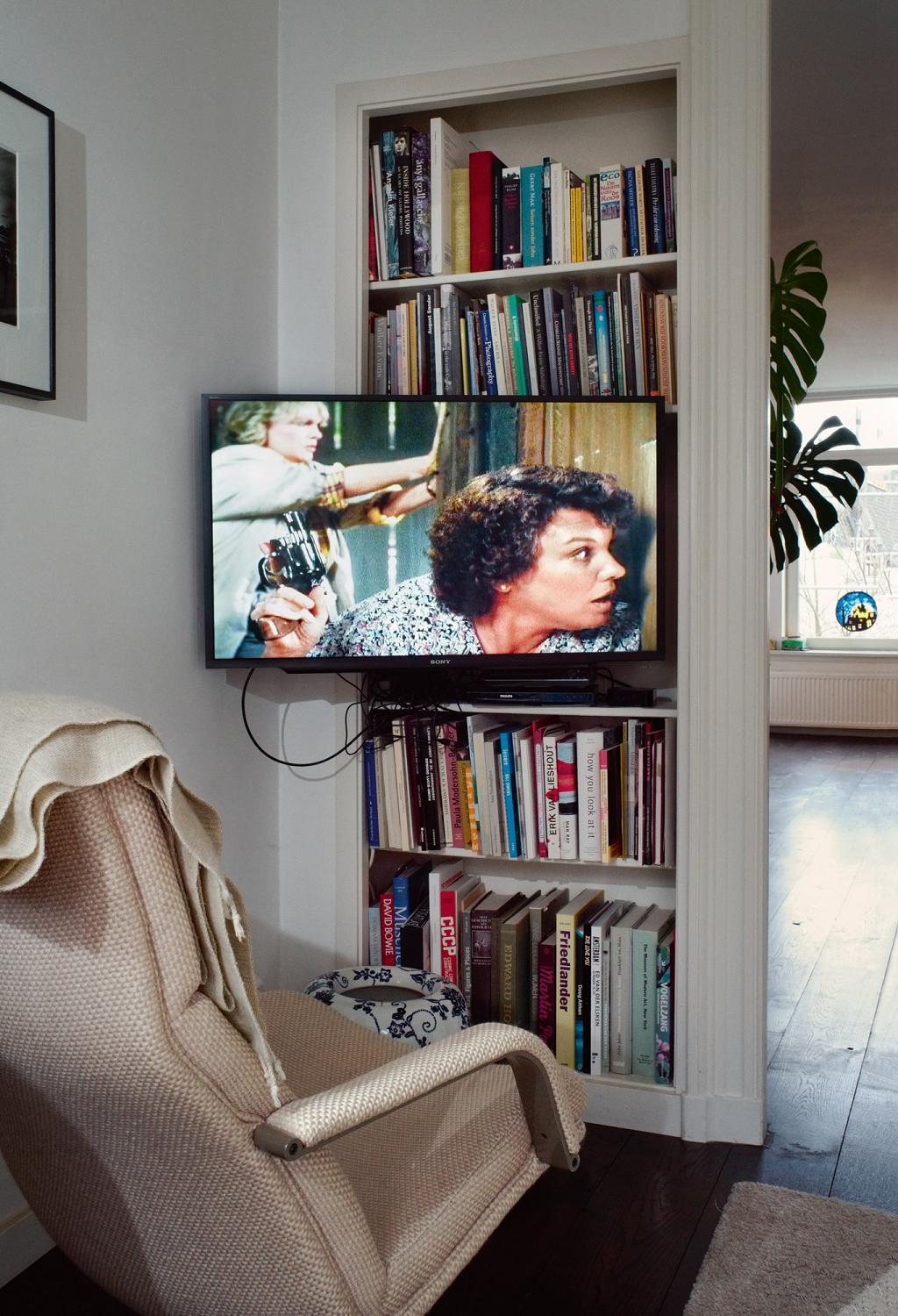 Partners
Barney Rosenzweig: I've always said that Cagney and Lacey weren't friends; they were more than that. They were trained cops, partners, and their lives depended on each other. But the distinction blurred as time went on.
Sharon Gless: Christine Cagney was single, no children, lived in a Manhattan loft, had nice clothes, dated different men and liked to drink, eventually to her detriment. She was a bit of a brat. She came from a police family; her father had also been a cop. She was very ambitious and wanted to be the first female police commissioner.
Tyne Daly: Whereas Mary Beth Lacey just wanted to put in her 20 and get the insurance. She was thinking about the best options for her family. She was married to Harvey, lived in Queens and had three kids: Harvey Jr, Michael and Alice. She got into the job because it paid more than secretarial school. She was caring but also a tough cookie. Her marriage wasn't perfect, nor was she the perfect mother.
Lynn Spigel: The show had these two versions of women trying to have a career and juggle other aspects of life: one a single woman they could involve in romances, the other a mother. It was a consequence of being afraid to suggest that a woman's final trajectory is anything other than marriage.
Barbara Corday: Chris was always the let's-go-get-them one, whereas Mary Beth was the why-don't-we-wait-and-see-what-happens type.
Barney Rosenzweig: We were always on the lookout for defining mannerisms. Cagney would drink from a styrofoam cup, Lacey a ceramic mug. Cagney was always first through the door — Sharon brought that to the part.
Sharon Gless: Because of the demise of the two previous actors, it was very important for me to get this character down. It wasn't some ego trip; I believed this is who Cagney was.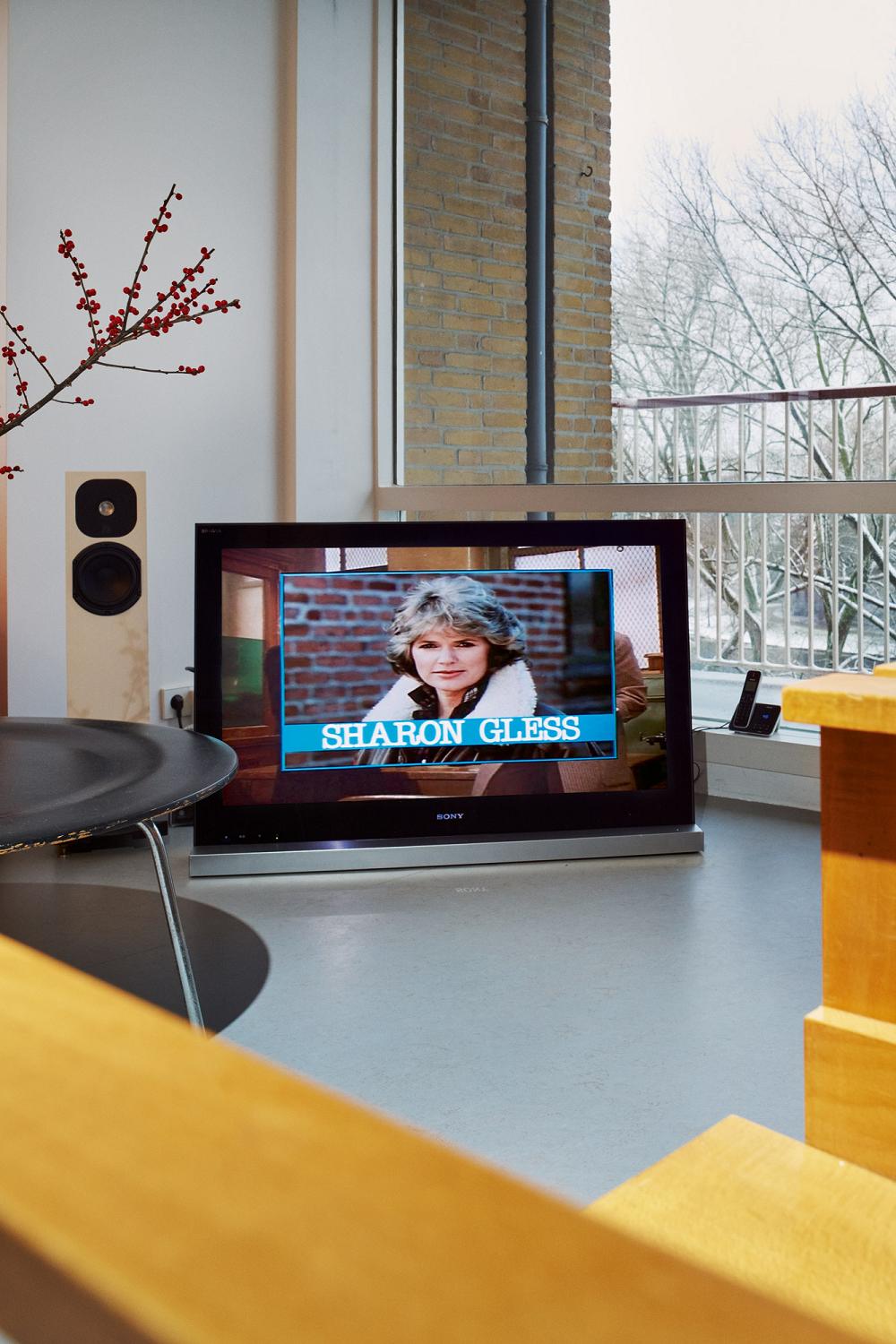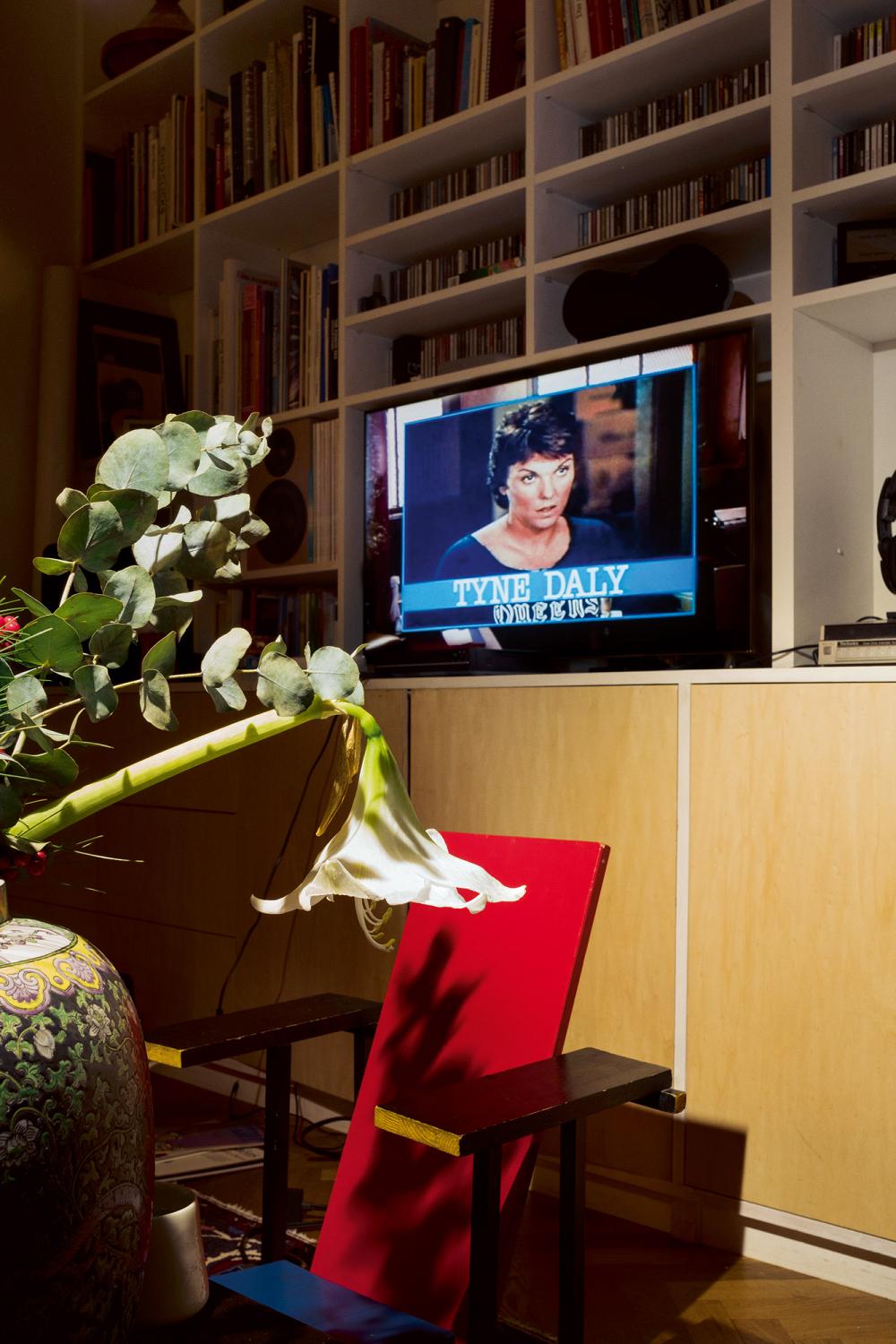 Uniform
Sharon Gless: When I was cast, Barbara Corday took me shopping, and we got some very pretty things: suede skirts, leather boots, the fur coats. Very feminine and glamorous.
Tyne Daly: Mary Beth wore high-collared blouses with pussy-bow ties. She was uncomfortable in her clothing and was constantly adjusting it. She preferred those stinking officer uniforms because she didn't have to figure out what to wear every day.
Barbara Corday: Mary Beth didn't really care what she wore at work because she might fall down in the street or have to chase after a perp.
Tyne Daly: The wardrobes were stored in this warehouse in downtown Los Angeles. At one point there was a break-in, and all of Cagney's clothes were taken, but none of Mary Beth's! I mean, who would? They were hideous!
Sharon Gless: When Tyne and Meg Foster did the first six episodes, an anonymous executive at CBS blabbed to TV Guide that they looked like dykes. Then I arrive with my blond curly hair and big tits! I chose to wear a minimiser bra, though: I didn't want to be the blonde with the big tits. Because they were lying in wait, these guys. One critic referred to me as being "from the Copacabana school of acting".
Tyne Daly: We did receive notes from the network asking if Mary Beth could tuck her blouse in at the back. And they wanted me to wear a shirt suspender to keep the front all taut. I had to say, "Mary Beth doesn't care!" Part of what we were doing was saying, "Look, hard-working cops in New York City don't look all smart."
Sharon Gless: I had to find my way with Cagney and asked the wardrobe department if they could put me in jeans, some tennies, cowl-neck sweaters, tailored men's jackets, baseball jackets. That became her look.
Statement
Tyne Daly: Our female audience were being told they could have it all and were finding out that that was very difficult. That contrast was fun to play.
Sharon Gless: Cagney would sometimes push Mary Beth too far: she'd lie, be aggressive, a little reckless, and it tested their partnership. Mary Beth was the more feminist of the two, whereas Cagney felt she had to be "one of the guys" in order to succeed. I think to play it any other way would have been a cliché.
Barbara Corday: The defining scenes between Sharon and Tyne were invariably the ones that took place in the station's washroom, which was nicknamed "the jane". That was their getaway place. A private spot in the chaos of the 14th Precinct where they could have disagreements and support each other during difficult times.
Barney Rosenzweig: And there were never any other women in there! It was our way of asking, "Where are the other women?" Not just in policing, but in other industries too. A question we're still asking today.
Barbara Corday: The jane worked well as a plot device. Otherwise we'd have been in the squad car all the time.
"The show filled a need for a generation of women to see stories that they could relate to."
Sharon Gless: The second season of Cagney & Lacey, my first, we did 22 episodes, and then the show was cancelled for a second time in May 1983.
Barbara Corday: We couldn't find a big enough audience. CBS had us scheduled opposite ABC's adaptation of the Dolly Parton film 9 to 5 — we were chasing the same audience.

Barney Rosenzweig: CBS always held a hatchet over our heads. We didn't have multi-year deals like Universal did with NBC — we were getting signed for 15 or 22 episodes at a time. Hollywood is a class system, and as an independent you were on the bottom rung in those days. We were just this little production company. There was no reason to do business with us except that we were good.
Howard Rosenberg: Cagney & Lacey was one of the better series of the mid 1980s, there's no question. Essentially it was a variation on the bickering buddies format, but it demonstrated that superior execution could reinvigorate a clichéd premise.
Action
Barbara Corday: Ms. magazine was with us from the beginning. We were the first television show on their cover, and that was important.
Tyne Daly: My mother's proudest moment was when I was on the cover of Ms.
Suzanne Braun Levine, editor, Ms., 1972–88: Cagney & Lacey was everything Ms. magazine was about — the reality of what women could do if given the chance.
Barney Rosenzweig: It was the October 1981 edition, with the headline, "Can Women Be Buddies — Under Pressure?"
Suzanne Braun Levine: One of the crucial consequences of the women's movement was that we learned about the rewards of women working with other women.
Barney Rosenzweig: We sent that cover to every TV editor in the country. Ms. may not have had the reach of Time, say, but it was a magazine of influence. It gave us credibility and made us the flagship TV show for the women's movement.
Suzanne Braun Levine: Cagney and Lacey may have been before their time, but they also changed some of the thinking of their time.
Barney Rosenzweig: Judy Mann of The Washington Post wrote about what Cagney & Lacey could mean for women. Gloria Steinem wrote a piece for TV Guide, "Why I Consider Cagney & Lacey the Best Show on TV". The National Organization for Women got behind us tremendously.
Judy Goldsmith, president, National Organization for Women, 1982–1985: Cagney and Lacey were certainly the kinds of characters that NOW members and women across America admired and wanted to see more of. Women were being primarily portrayed as adornments valued only for their appearance — Cagney & Lacey had depth and dimension.
Suzanne Braun Levine: It was compelling for feminists. That's why readers of Ms. fought so hard to keep the show on the air.
Barbara Corday: Barney initiated an unusual situation with our audience — we sent out newsletters and had a regular correspondence with them. So we knew a lot of professional women were watching the show.
Barney Rosenzweig: Word got out about the cancellation. Then these huge plastic crates of fan mail started arriving from CBS at my home. It would have been impossible to respond individually, so we drew up a form letter, telling fans, don't write to CBS — the executives there aren't going to read your mail. Write instead to The New York Times or the Los Angeles Times and your local newspaper, because TV executives do read newspapers.
Judy Goldsmith: We contacted our chapters across the country and informed them that Cagney & Lacey was being cancelled. It was probably the easiest organising we've ever done. It was very spontaneous, but it was something all our members wanted to get involved with.
Tyne Daly: A woman called Dorothy Swanson set up the organisation Viewers for Quality Television in response to the show's cancellation, and it entered the campaign for its return.
Judy Goldsmith: We made bumper stickers: "I helped save Cagney & Lacey."
Barney Rosenzweig: Within six to eight weeks the Los Angeles Times and The New York Times wrote about the avalanche of mail they'd received from across the country.
Howard Rosenberg: It may well have been the first time a cancelled, seemingly dead network series was resurrected due to a groundswell of public opinion. Though, I suspect, manipulated by Barney!
Barney Rosenzweig: By the summer of 1983, no longer up against ABC blockbusters like The Thorn Birds or baseball season in the schedule, CBS aired reruns of Cagney & Lacey and it became a top 10 show. Then number five. Then number one!
Sharon Gless: There was a headline in USA Today: "CBS Cancelled Cops No. 1."
Tyne Daly: Dale Shepherd, the wife of the then CBS programmer Harvey Shepherd, was a fan of the show and supposedly threatened him with divorce if it was cancelled.
Barney Rosenzweig: On 21 September 1983, I got a call from CBS saying they had made a mistake — can we bring Cagney & Lacey back? Four days later, Tyne won an Emmy Award. What a week!
Judy Goldsmith: The campaign was personal for our members, so it was a great achievement when the show was reinstated. We held a reception in Washington, DC. Sharon and Tyne attended to thank NOW for their support.
Barney Rosenzweig: The mayor of DC, Marion Barry, proclaimed 12 April 1984 Cagney & Lacey Day.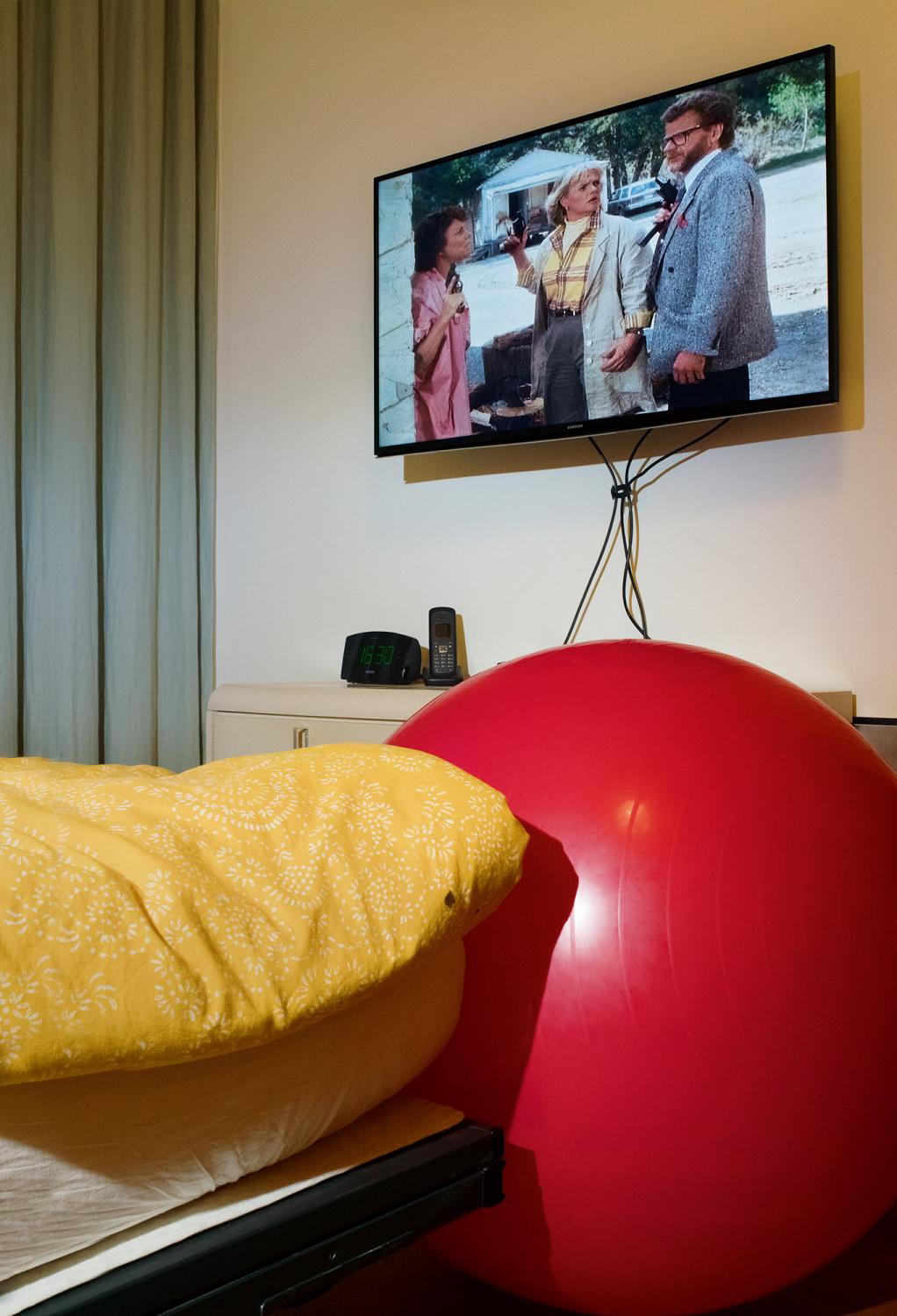 Vindication
Barbara Corday: There was a feeling that women viewers were finally getting something special that they deserved.
Tyne Daly: The show filled a need for a generation of women to see stories that they could relate to, not only about their husbands or their brothers or their sons. The show was a relief.
Sharon Gless: Christine and Mary Beth weren't glamorous, untouchable movie stars; they were human. They were flawed. But they showed women that you can advance in the world. You can speak up.
Barbara Corday: We just wanted to start a conversation. I mean, out of 125 episodes in all, there were maybe 20 that addressed something political. That the show was on air on a major network was a political act in itself.
Howard Rosenberg: It tackled issues that were not being covered on American television: abortion rights, date rape, female alcoholism, burnout, breast cancer.
Sharon Gless: Some CBS affiliates wouldn't air "Choices", the episode about abortion rights, or the one where Mary Beth teaches her son about safe sex. We were always in trouble.
Lynn Spigel: They dealt with topics that were important to women, though not always with a feminist bent. The show tried to balance that while still appealing to a mainstream audience.
Judy Goldsmith: Cagney & Lacey set a new standard that women could aim for in their personal lives and in the entertainment they enjoyed, with a real emphasis on personal autonomy.
Barney Rosenzweig: After the first year of Cagney & Lacey we received one Emmy nomination — for hairdressing. Nobody had seen the show; it starred two women, so the assumption was they must be well coiffed. Then, between them, Tyne Daly and Sharon Gless won the award for outstanding actress in a drama series every year from 1983 to 1988.
Tyne Daly: Don't ever take out the luck factor, though. We had some very smart writers and directors — it was a good set-up. But that doesn't guarantee you anything unless you have the pulse of the times.
Barney Rosenzweig: TV executives were fascinated by the show. It seemingly popped out of nowhere without going through the usual network development process, pilot process or focus groups. They wanted to understand why. Because if everyone else did it our way, they'd be out of work.
Barbara Corday: The show was always a much bigger hit in the UK than in America.
Barney Rosenzweig: Not only were the ratings on the show huge, the BBC would rerun the series multiple times on prime time. In the US, we were always fighting for survival.
Sharon Gless: Tyne, Barney and I were invited over for the BBC's 50th anniversary bash at the Theatre Royal Drury Lane in November 1986. We met the Queen Mother.
Barney Rosenzweig: Extraordinary times. Paul McCartney stopped Sharon backstage for her autograph!
Tyne Daly: There was even a fan club called British CLASS — Cagney and Lacey Appreciation of the Series Society. I still get a Christmas card from them from time to time.
Honours
Sharon Gless: When Helen Mirren won an Emmy Award for Prime Suspect in 1996, her first words were, "I'd like to thank Cagney and Lacey, who led the way."
Lynda La Plante, author and creator, Prime Suspect: I remember being exceedingly impressed by the wonderful Tyne Daly and Sharon Gless. The depiction of their tough, gun-toting detectives was so different from anything we'd seen on British television. Although they worked in a world far removed from any British police drama, they were never less than believable, and when the drama carried over to their domestic life, it added kudos to their characters.
Nicola Shindler, executive producer, Scott & Bailey: Sally Wainwright [Scott & Bailey's creator] and I both watched Cagney & Lacey as teenagers in the 1980s. The power and style of Christine and Mary Beth and the nature of their personal stories really influenced Scott & Bailey.
Barney Rosenzweig: The difference between Hill Street Blues and NYPD Blue is Cagney & Lacey. Before us, TV executives weren't asking, what does the character do when they're not working? Are they married? Do they have a dog? The show brought humanity to the cop show format.
Howard Rosenberg: And it changed the old boy network of police shows in a fundamental way. In that respect, it was one of the most progressively feminist shows in TV history.
Tyne Daly: I'm always pleased when women come up to me and say they watched the show with their mother or that an episode changed their life. That's very gratifying.
Barbara Corday: It was truly one of the most exciting times of my life. I've since had executive roles at ABC and Columbia, but Cagney & Lacey is the work I'm most proud of.
Barney Rosenzweig: I lived in an era when Cagney & Lacey was one of the best shows on television. I had the magic of Christine Cagney and Mary Beth Lacey, and the magic of Sharon Gless and Tyne Daly.
Speakers
(in order of appearance)
• Barbara Corday, co-creator
• Barney Rosenzweig, executive producer
• Tyne Daly, actor
• Howard Rosenberg, television critic
• Lynn Spigel, professor of screen cultures, Northwestern University
• Sharon Gless, actor
• Bill Conti, composer
• Suzanne Braun Levine, editor and feminist activist
• Judy Goldsmith, feminist activist
• Lynda La Plante, novelist
• Nicola Shindler, executive producer, Scott & Bailey
This profile was originally published in The Gentlewoman nº 17, Spring & Summer 2018.